The Town the Travellers Took Over
Mon Jul 1, 9-10pm, C5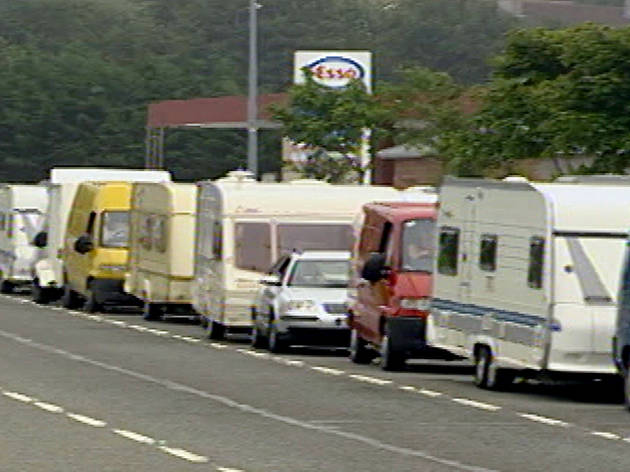 Among soundbites from Rathkeale residents of an 'unofficial apartheid' and a 'cross-cultural tug-of-war', Travellers are immediately posited as being the enemy. Whereas programmes like 'Big Fat Gypsy Weddings' at least gave viewers an insight into Traveller life, here, they're assumed to be a menace from the very start. Connolly tries and fails to talk to members of Rathkeale's insular Traveller community: one of many failures he's happy to share with us. There's a surreal encounter with supposed Rathkeale conmen in France which sees Connolly putting on a (terrible) fake French accent.

Such is the lack of substance, his internal dialogue ('will my cover get blown?') becomes a substitute for actual facts, while most of his sources are silhouetted and given vague titles such as 'Traveller insider'. Would 'Panorama' or 'Dispatches' have given this valuable airtime? This is a programme about criminals. Titling it as a programme about Travellers is disingenuous at best and deliberately provocative at worst.
Sponsored listing
Michael Nadra Chiswick
It's hard to know why this Chiswick high-flyer, a hop and a skip from the chi-chi shops of Turnham Green Terrace, isn't better known. The food, cooked by Craig Best (ex La Trompette), dabbles in the Orient (chilli, daikon, ginger, soy), while showcasing the best of European ingredients (foie gras, burrata, English asparagus, serrano ham). Our set lunch – superb value at £24 for three courses – delivered on every level: presentation, originality, flavour, va-va-voom. Fish is a particular strength. Soft-shell crab (crisply tempura-ed) with daikon and sweet chilli was vibrant and zingily fresh, as was an unusual salmon ceviche with piquillo peppers and noisettes of sweet potato. Mains showed similar verve. Sautéed king prawns served with playfully criss-crossed fillets of sea bass and herby tagliatelle had great depth of flavour; tender, flavoursome rabbit came with a sweet-sour caponata. A chocolate fondant could have done with more salted caramel, but this is a tiny quibble. Service was friendly and informed, the wine list a global affair with plenty of affordable options. The spartan room (monochrome photos, white walls, black chairs) lacks atmosphere, but the superb cooking made for a memorable meal. Get a boothed window table if you can.  
You might also like