The Trip
Fri Jul 26, 10-10.30pm, BBC2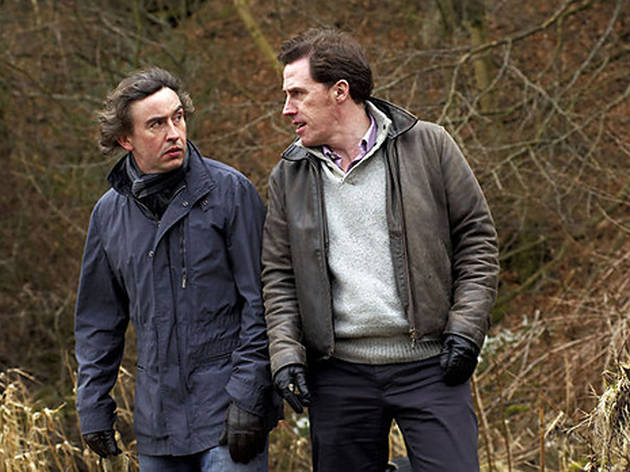 Series one, episode one
'Are you friends?' 'No, we work together.' Rob Brydon's response to the receptionist at Lancashire's famous Inn at Whitewell is at the crux of what this hugely entertaining collaboration with Steve Coogan and Michael Winterbottom (first shown in 2010) is all about. Winterbottom's McGuffin is to send Brydon and Coogan – playing variations on their personas from 'A Cock and Bull Story' – motoring off around the north of England, reviewing rustic restaurants for The Observer.

But really, it's a chance for the two comedians (sorry, comic performers) to riff on their reputations (Coogan: chippy and ambitious; Brydon: warm and eager to please), with near-suicidal ruthlessness, for our delectation. This opening episode is a treat. Slightly pathetic one-upmanship abounds as Brydon tears relentlessly through his impressions from A(l Pacino) to R(onnie Corbett) – much to Coogan's derision. The erstwhile Alan Partridge, meanwhile, gripes about feeling unappreciated by all and sundry, flirting haplessly with bar staff while Brydon turns on his unthreatening charm.

Winterbottom's direction is unobtrusive but occasionally telling, while the landscape makes a backdrop spectacular enough to force its way into the foreground in later episodes. All sorts of themes are bubbling under the surface – the ever-evolving nature of male friendship, the dying of the creative light, the relative merits of road maps and satnavs – but you may well be laughing too much to care. Series two is currently in production in rural Italy, and we can't wait.
Sponsored listing
Bars and pubs
Recommended
The Eagle
Away from the absolute chaos that greets you outside Ladbroke Grove tube and up the nearby hill sits The Eagle. It's bright and airy in summer, dark and cosy in winter – a perfect local if ever there was one. Hippo Inns has invested heavily in this establishment, with big and plentiful windows lending a natural light, dark wood floors, comfy seats by a fireplace and an island bar topped with two big, bold tanks (the traditional, 'bright' kind), holding the brewery's Raw lager, which will drip condensation on you, should you happen to stand in the wrong place. The fact that the tanks are replenished every three or four days tells you that whatever they're doing, they're doing it right. Pints, in general, come in on the wrong side of a fiver, not that it seems to bother punters much. The staff, as with the majority of the clientele, are young, vibrant and chatty. There's a slight Bavarian twist to the menu, with pork knuckle and German sausage among the unexpected items. While a burger came up pretty rare and greasy on my visit, the chicken schnitzel with fried duck egg and baby gem salad was superb. And to (literally) top it all, there's another huge area with a bar upstairs; on a weekend afternoon you should pull up a seat by a window and survey all life before you. The eagle has landed.
You might also like