The Trip
Fri Jul 26, 10-10.30pm, BBC2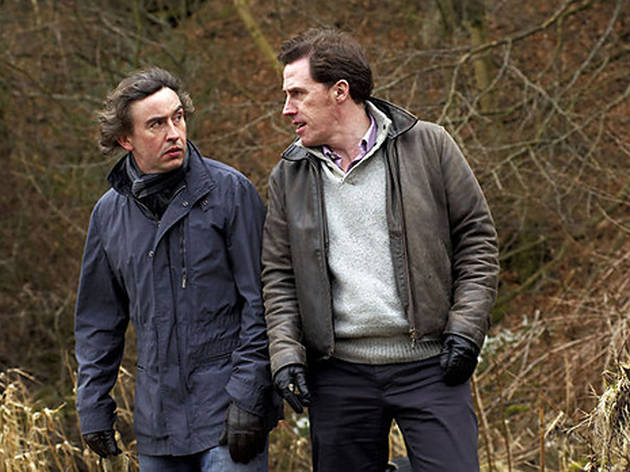 Series one, episode one
'Are you friends?' 'No, we work together.' Rob Brydon's response to the receptionist at Lancashire's famous Inn at Whitewell is at the crux of what this hugely entertaining collaboration with Steve Coogan and Michael Winterbottom (first shown in 2010) is all about. Winterbottom's McGuffin is to send Brydon and Coogan – playing variations on their personas from 'A Cock and Bull Story' – motoring off around the north of England, reviewing rustic restaurants for The Observer.

But really, it's a chance for the two comedians (sorry, comic performers) to riff on their reputations (Coogan: chippy and ambitious; Brydon: warm and eager to please), with near-suicidal ruthlessness, for our delectation. This opening episode is a treat. Slightly pathetic one-upmanship abounds as Brydon tears relentlessly through his impressions from A(l Pacino) to R(onnie Corbett) – much to Coogan's derision. The erstwhile Alan Partridge, meanwhile, gripes about feeling unappreciated by all and sundry, flirting haplessly with bar staff while Brydon turns on his unthreatening charm.

Winterbottom's direction is unobtrusive but occasionally telling, while the landscape makes a backdrop spectacular enough to force its way into the foreground in later episodes. All sorts of themes are bubbling under the surface – the ever-evolving nature of male friendship, the dying of the creative light, the relative merits of road maps and satnavs – but you may well be laughing too much to care. Series two is currently in production in rural Italy, and we can't wait.
Sponsored listing
Maze Grill Park Walk
A sibling to Mayfair's Maze Grill (itself an offshoot of the original Maze), this New York-style grill room from Gordon Ramsay Holdings serves rare-breed steaks, fish and poultry, plus sushi and sashimi. Steaks cooked on a Montague Grill play the lead here, with British native, rare, US and Japanese breeds all on offer, with cuts including hanger, rump, rib-eye, fillet and chateaubriand. Herdwick lamb chops, halibut on the bone and salmon fillet also feature. Elsewhere expect short rib burgers, smoked short rib of beef with Asian 'slaw, orecchiette pasta and caesar salads. Keep an eye out for set and seasonal menus, Sunday roasts and various special events. 
Venue says: "Get ready for summer and celebrate in all things floral with a Forget Me Not cocktail at Maze Grill Park Walk."
You might also like