The White Queen
Sun Jul 14, 9-10pm, BBC1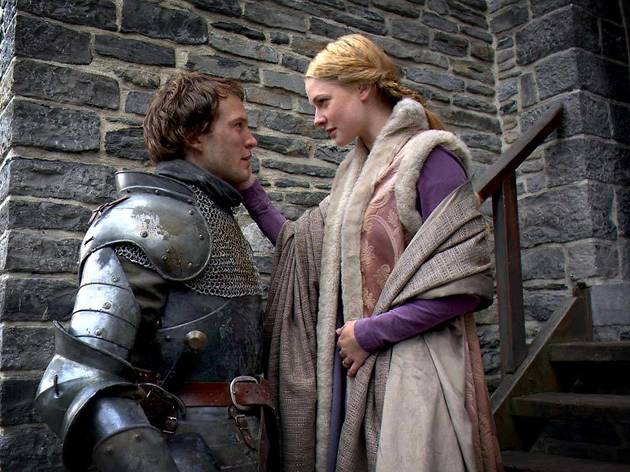 Series one, episode five
Just like 'Game of Thrones', 'The White Queen' has made us wait for serious bloodshed. Unlike 'Game of Thrones', however, budgets were clearly an issue, so tonight's set-to between Edward and Warwick's forces resembles a minor skirmish rather than the kingdom-defining clash it was. Great fun even so, with badass Warwick headbutting his foes and one key character being afforded a melodramatic death scene worthy of 'Platoon'. And, for all the bloopers – zips, hoodies, anachronistic phrasing – 'The White Queen' keeps telling a rattling good story.

The betrayals and feints are becoming dizzying as Edward gains unlikely allies, Anne gets a crash course in grown-up politics from Margaret of Anjou and Margaret Beaufort receives yet another blow to her impressive resolve. All this and bit-part players are moving centre stage – not least Richard of York. Daft it may be, but 'The White Queen' is one of the most purely entertaining dramas of the year.

Sponsored listing
Tay Do Café
Tay Do's vast dining room (there's a restaurant next door, too) is often full, perhaps because this is the first available Vietnamese restaurant at the southern tip of Kingsland Road. The BYO policy undoubtedly helps too. Service is impersonal and brusque, but not unfriendly. The tome of a menu contains nearly 300 dishes (divided by ingredient: fish, poultry, vegetables, tofu…). It's easy to order wrongly. Few of our dishes matched the menu's promise; best was a starter of steamed pork-stuffed squid, which was generous with the well-seasoned, minced pork stuffing, and came with an excellent dipping sauce of lemon juice, salt and white pepper. Shredded pork skin and herb rolls included the appropriately rubbery skin, but was bland and seemed to lack the required freshness. Rarely found in London, southern-style hu tieu soup is here made with tapioca noodles; yet while the south of Vietnam may be known for its sweeter, cleaner flavours, this broth was unappetisingly sweet. Better was chargrilled goat on cold vermicelli, with a nice smoky aroma that compensated for the slightly overcooked meat. Dining here seems to be a hit and miss experience. While there's great variety, we'd rather choose from a smaller menu of consistently good dishes.