Tom Hardy's Poaching Wars
Thu Aug 29, 9-10pm, ITV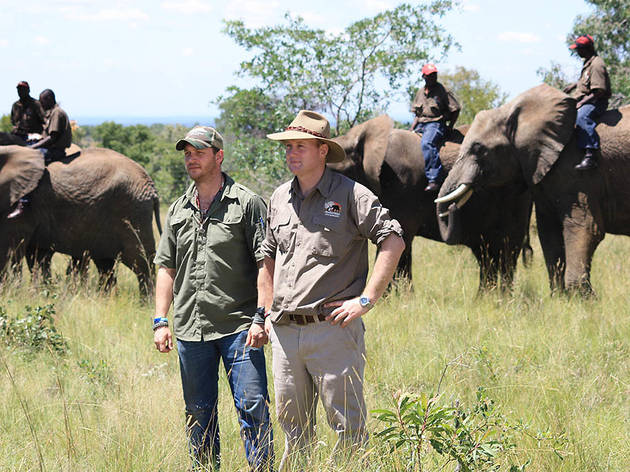 While exploring, he reveals how rapidly numbers of these animals are declining and the cost of ivory on the black market, in a way that's not patronising, but likeable. Perhaps it's his slip of 'fucking heck' when a fanboat blows him over, or his cooing at Mr Brrr the baby elephant that expose his everyman qualities. These make him more relatable than, for example, Joanna Lumley chatting about cats in her plummy tones, and infinitely easier to listen to when he's talking about a subject that is alien to the UK.

The eradication of illegal poaching isn't happening any time soon, but Hardy's showbiz megawatts are shining a revealing light on behalf of the people who are working towards it.
Sponsored listing
Rainforest Cafe
This ever-popular theme-restaurant on Shaftesbury Avenue is firmly geared toward kids, its simulated-jungle setting – complete with animatronic animals – still well capable of eliciting wide eyes and dropped jaws. The soundscape is atmospheric, too – think chattering monkeys, parrots and the odd tropical storm. The food menu is accessible, with kids' options ranging from burgers, chicken goujons, baked potatoes and macaroni cheese to salmon fishcakes, pizzas, meatballs and chicken salad. The adults menu is a little more interesting, with penne arrabbiata, quesadillas, cobb salads and grilled sea bass with garlic mashed potato, horseradish sauce and sautèed baby spinach.  And if you want to take a furry friend home? A visit to the shop – chock-full of jungle-themed toys – will supply the souvenirs.
Venue says: "Taking bookings now for February half term holidays, Pancake Day and Valentine's Day! Don't be a sleepy lion and plan your wild visit today."
You might also like