Tom Hardy's Poaching Wars
Thu Aug 29, 9-10pm, ITV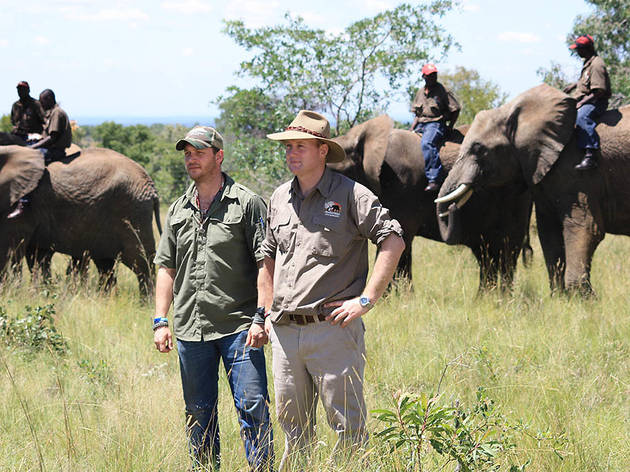 While exploring, he reveals how rapidly numbers of these animals are declining and the cost of ivory on the black market, in a way that's not patronising, but likeable. Perhaps it's his slip of 'fucking heck' when a fanboat blows him over, or his cooing at Mr Brrr the baby elephant that expose his everyman qualities. These make him more relatable than, for example, Joanna Lumley chatting about cats in her plummy tones, and infinitely easier to listen to when he's talking about a subject that is alien to the UK.

The eradication of illegal poaching isn't happening any time soon, but Hardy's showbiz megawatts are shining a revealing light on behalf of the people who are working towards it.
Sponsored listing
Simmons Fitzrovia
A two-floor cocktail bar in Fitzrovia from Simmons - a small chain with further venues in King's Cross, Camden and Tower Bridge. There's one heading to Shoreditch soon, too. Here, generous happy hours keep the cocktails flowing, while DJ sets take place in the basement. The upstairs offers outdoor seating with heaters and a canopy Many of those creative concoctions are served in china tea cups - or tea pots, should you be ordering one of the sharing drops. Options include espresso martinis, margaritas, brambles, zombies, cosmopolitans and their take on a mai tai - it's called a 'my tie', and combines rum, orgeat syrup, lime and pineapple juice.  There's a function room too, should you fancy booking a bit of a knees-up. 
You might also like