Top of the Lake
Sat Jul 27, 9.10-10.10pm, BBC2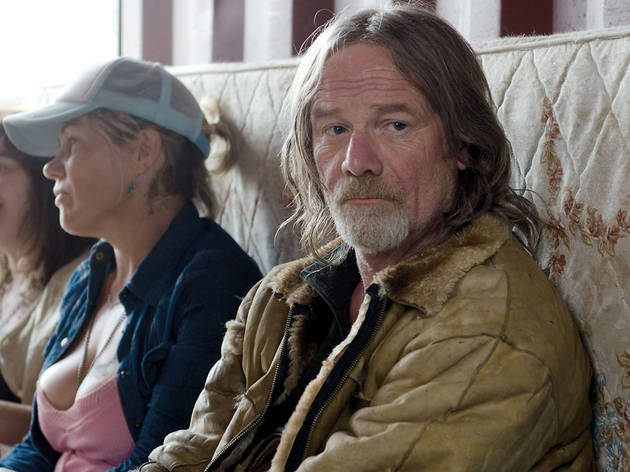 Episode three
Anyone who doubted that the tranquility of Laketop disguised the dirtiest of secrets can consider themselves firmly disabused after tonight's instalment. Matt, having failed to intellectually intimidate GJ, exploits her charges to his own ends while revealing a little of his own pain and despair. Wolfie is found hanging from a tree as video footage turns up depicting Tui and filmed by – well, that would be telling.

And most shocking is Robin's own drunken confession to Al (this is career-best stuff from Elisabeth Moss), prompted by her suspicions about Tui's condition and exposing the reasons both why she had to leave and why she trusts absolutely no one. You can hardly blame her for what she does next.

This is truly a journey into the dark heart of humanity in one of the world's most beautiful places. Crime and punishment. Sex and depravity. A long-established patriarchy under attack. Jane Campion and co-conspirators Gerard Lee and Garth Davis are crafting a story you won't be able to forget – no matter how much the New Zealand tourist board might want you to.
Sponsored listing
Burger & Lobster Bread Street
This City branch of Burger & Lobster functions as a drinking spot as well as a restaurant, with comfy, backed-stools lined up against the bar and more intimate booths and tables throughout the rest of the place. Born from the minds of four schoolmates on a rooftop in London, this restaurant chain grew from a pop-up in a Mayfair boozer to ten branches London-wide, and more to boot around the the world. In case the name isn't enough of a hint, these guys specialise in lobsters and burgers. It might come across gimmicky, but ignore that initial impression because if you're after good lobster, you'd be hard pressed to find it at better value for money than here. You can get a lobster (boiled, grilled or in a brioche roll with mayo) with a substantial salad and french fries for £23-£31, depending on how you have it and which branch you're in. For a smaller budget, the beef burgers will set you back £16.
Venue says: "Simply the best burger and lobster in town. See our Facebook page for the latest news and updates."
You might also like