Veep
Wed Oct 16, 10.35-11.10pm, Sky Atlantic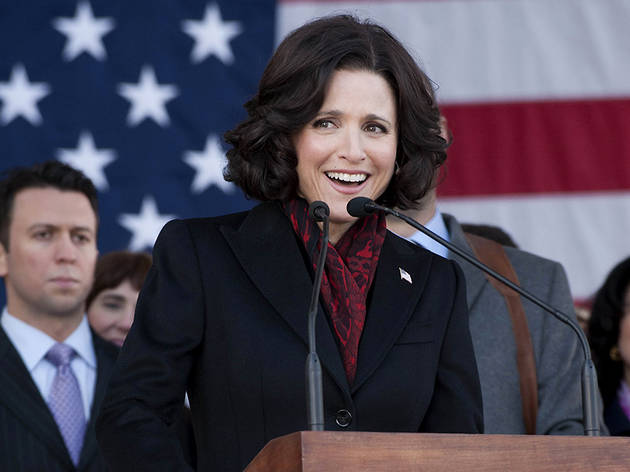 Series two, episode one
'You work for the VP. It's not like it's Google.' Amy's sister more or less nails the spirit of 'Veep' with this single line, distilling the essence of our diluted, disrespectful, mutually abusive relationship with the political classes.

As we rejoin Selina Meyer (Julia Louis-Dreyfus), she's on a roll. The midterms are underway and – while the President is deeply unpopular – she seems uncharacteristically unable to put a foot wrong. Indeed, she's longing for an expanded role. This is clearly a huge mistake, but it's great fun finding out why.

As season two begins, the main principals of 'Veep' remain as relentlessly dislikeable as ever – like 'The Thick of It', this is a show peopled exclusively by selfish, venal, cynical, jargon-spouting, back-stabbing, brown-nosing tossers. But the writing – in this instance, by Armando Iannucci and Will Smith – remains relentlessly, inventively hilarious and the performances are naturalistically spot-on.
Sponsored listing
Club Zetter
The Club Zetter isn't your usual venue. An attempt to replace fêted noughties restaurant Bistrot Bruno Loubet with something that's a members-only 'co-working space' by day and a smart, design-conscious bar by night, it's fun enough that you can overlook your party of two doubling the number of patrons (and supplying the only guests not drinking while hunched over a MacBook). The decor's all maximal, '60s kitsch – nary a seat not clad in velvet, cutesy electro-swing bubbling from the speakers, orangey mood lighting – like a hotel lobby done up as Austin Powers' shag pad. The booze is good: small range of craft beers on tap, extensive wine list (including a number on tap). There's a menu of small plates: think fat pink-black king prawns swimming in a chickpea-studded lake of oily jus, big squishy portion of pulled pork and anisey-red cabbage slaw in a brioche bun. And an unbelievably delicious baked camembert that's so ripe it's almost decomposing (in a good way). All in all: a cute, upmarket bar. Or it would be, if it weren't so dead that you could hear a pin drop. Only one solution, then: go with loads of friends.
Venue says: "Groups of up to 12 can dine at our kitchen table and enjoy three tasty courses for £28."
You might also like