What Remains
Sun Aug 25, 9-10pm, BBC1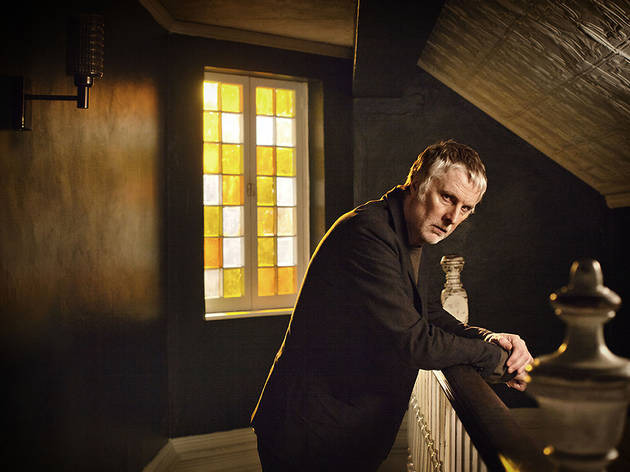 Series one, episode one
Television crime drama is enjoying an astonishing renaissance this year; Tony Basgallop's four-part 'What Remains' looks like becoming just the latest compelling serial to add to 2013's remarkable roster of modern classics. (Series four of Brenda Blethyn's 'Vera' also starts tonight at 8pm on ITV, if you want something a little less challenging.)

When a rotting corpse is discovered in the attic of a London house converted into flats, the secrets of the ill-assorted residents (including uptight teacher David Bamber, new occupant and expectant dad Russell Tovey, and raddled crime journalist Steven Mackintosh) begin to tumble out under the scrutiny of a copper (David Threlfall) approaching retirement. The set-up sounds tiresomely generic, but the execution grips instantly, just as it did with Basgallop's 2012 heist thriller, 'Inside Men'.

It's a pleasure to watch such a well-cast ensemble working through such a tightly crafted narrative, while the undertones of isolation and insecurity will be familiar to most big city dwellers. Very promising indeed.

Sponsored listing
House of Vans
Taking over what used to be the Old Vic Tunnels, the House of Vans has turned the space below Waterloo station into a hot new destination for skateboarders, and promises a variety of diversions that will also appeal to those with no particular ambition to execute a credible 360 flip. The underground venue is sister to House of Vans Brooklyn where tickets for the free, all-ages summer concerts go like hot baked goods. The London branch also boasts a live music stage, as well as two tunnels' worth of purpose-built skate park and an art gallery that will open with 'Scissors & Glue', an exhibition documenting the brief history of zines (till September 20). There's a café, bars and cinema space and a regular programme of talks and workshops is planned. Skate sessions are free and open to all ages (there are lessons with The Skateboad School on Saturday mornings) but to be sure of entry book in advance on the House of Vans website where you'll also find updates on upcoming gigs.