Whitechapel
Wed Sep 11, 9-10pm, ITV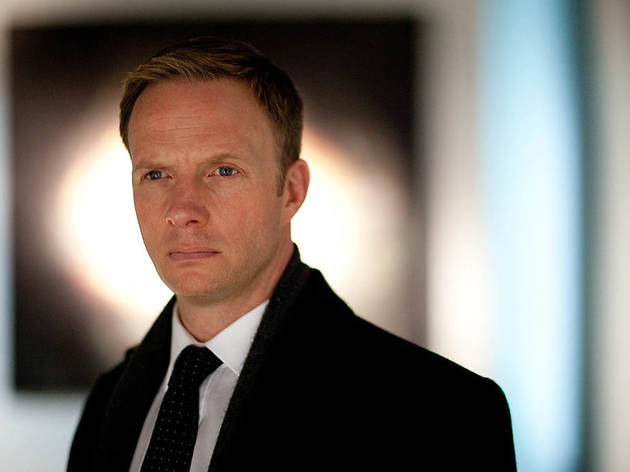 Series four, episode two
'We're looking for a modern day Matthew Hopkins.' Of course you are, DI Chandler. Given that Whitechapel is described as 'the gates of hell' in this episode, why wouldn't it need its own Witchfinder General?

This latest east London tale isn't lacking in intrigue. And the performances, from Rupert Penry-Jones, Phil Davis and Steve Pemberton among others, remain very watchable. But 'Whitechapel' needs to remember that sometimes less is more. Everything is usually in danger of being drowned out by a schlock-horror approach which, ironically, removes any possibility of real spookiness manifesting itself.

As the case moves through a witches' circle, a nasty case of rye poisoning and the vagrants' code, there's actually plenty to enjoy. Or there would be if the presentational and directorial gimmicks and shortcuts didn't make it so damned hard to watch.
Sponsored listing
Mattarello Restaurant
With three restaurants already up and running in Bologna, this Italian joint aims to bring a slice of northern Italy to the inner City.  In their gluten-free kitchen they hand-make all their pasta daily, which you can witness for yourselves when you have a meal there, or you can get stuck in at one of their pasta-making courses. You won't find any pizza here, but there are plenty of pasta dishes to choose from. For instance, there are seven bolognese options (including a trio of tasters). The rest of the menu is divided up into meat or fish courses, fish pasta, and regional pasta, the last of which features fried calamari and courgette, mushroom and pumpkin flan and a 'pudding of vegetables' with parmesan fondue.
Venue says: "Want to try the real Italian cuisine taste, Bologna style? We brought our "mattarello" ( Rolling Pin) to make you hand-made pasta every day!"
You might also like