Wild Burma: Nature's Lost Kingdom
Fri Nov 29, 9-10pm, BBC2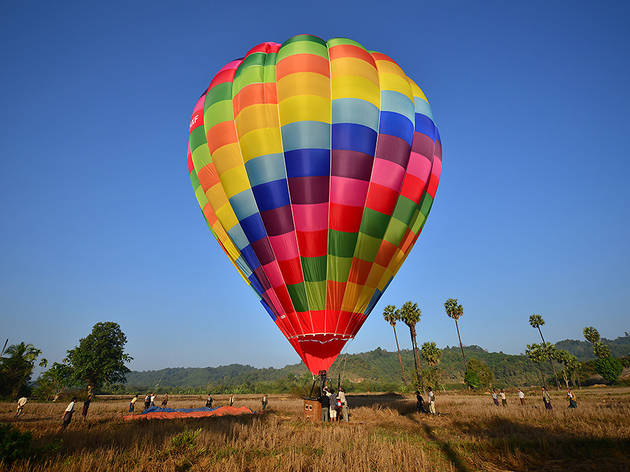 Episode one
Ninety-five per cent of south-east Asian forests have already been destroyed, which is why saving this stretch in western Burma is vital. Wildlife filmmakers Gordon Buchanan and Justine Evans, joined by biologist Ross Piper, have two months to prove to the Burmese government that a diverse variety of species live and thrive within the land and need to be protected.

In this first episode of a three-part series, they're looking for the Asian elephant. They're apparently 'notoriously grumpy', although the footage captured by the trio shows the lumbering mammals to be curious and mischievous. It's heartening to see them sniffing the cameras and playing in mud, but don't settle in for an hour of sweetness, because there's also disturbing footage of animal cruelty. One quarter of the entire elephant population in Burma is kept in captivity and treated in ways that'll turn your stomach.

'Wild Burma' may not be easy-going throughout, but it's an illuminating watch that'll open minds to a part of the world's wildlife that until now has rarely been seen, let alone considered.

Sponsored listing
Pho & Bun
Who says London isn't friendly? The couple sitting next to us at this trendy Vietnamese newcomer were nice as pie when we asked to borrow some space from them. We had little choice. The tables at Pho & Bun are tiny enough to make dining out feel like a game of Jenga, with dishes precariously placed and nimble hands needed. But outside that gnawing grumble? Mostly pretty good, with props going to their signature dish: a burger served not in bread, or even brioche, but in a bao (steamed bun). We enjoyed the patty, its charcoal-cooked smokiness dialled up a notch by a punchy smoky mayo. A bao might not offer the depth of a traditional burger bap (your teeth meet the meat too quickly) but the sweetness and soft chew makes it an intriguing, memorable combo. Elsewhere it was perfectly decent Vietnamese fare: summer rolls with plump tiger prawns, beef pho with a reassuringly clear broth. The main disappointment was from woefully underseasoned chilli salt-and-pepper squid. The fact that it was delivered by mistake (we'd ordered a different rib dish) didn't help, or the fact that the waiter returned to insinuate we were in the wrong. Sweet potato fries were okay, though the chilli mayo lacked clout. We didn't stay for dessert, but as we left, our friendly neighbours seemed to be cooing over a pandan-and-coconut panna cotta. Or perhaps they were just happy to have their table back.