Wild Shepherdess with Kate Humble
Fri Jul 5, 9-10pm, BBC2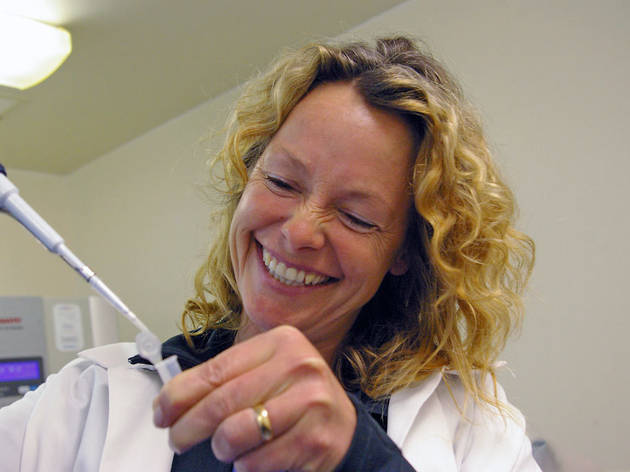 Episode three
Having already trekked to the wilds of Peru and Afghanistan to experience how foreign farmers handle their flocks, Kate Humble uses this third, and blessedly final episode to learn about three contrasting styles of modern sheep rearing in Australia.

This hour-long, sometimes dragging doc is a smidge more interesting than the other two, because she focuses on large-scale outfits (the first farm she visits is the 'size of Kent') which offer real insight into where our food comes from, who is responsible for it and what kind of environmental, social and economic struggles the farmers face.

Out in the western bush, we watch an airborne Humble get excited by the process of herding tens of thousands of sheep by plane; while in a farm south-east of Adelaide, she's privy to the alarmingly fast ejaculation of a ram whose semen is being collected – 'Suddenly all the men in my life are feeling really good about themselves,' she exclaims. It's just this sort of vivacious wittering that stops you counting sheep.
Sponsored listing
Bars and pubs
Recommended
Dalston Roof Park
You can't get high quickly enough in Dalston; sadly there's no express lift to the area's prime roof space. But the few flights up to Dalston Roof Park (a bar from Bootstrap Company that reboots its look every year) set the creative scene with wicked graffiti on the walls. The £3 entry fee is worth it for the lurid AstroTurf, real-life flora in hanging baskets and makeshift planters, and bunting flapping in the breeze. Or in the storm, on our visit – there's no guaranteeing that the Great British summer will actually make an appearance. With that in mind, the venue offers the shelter of a covered bar and a roofed area in front of the decks, so you can dance whatever the weather. Colour comes from bright beanbags (hang on, we thought we'd left those in the '80s), allowing relaxed drinkers to carpet the floor as heavily as that AstroTurf. If that heatwave ever hits, there's ample uncovered sunshine spots and plenty of deck chairs to lounge with a cocktail – mojitos and caipirinhas do a grand trade, but I tested out the Dalston Sunset, a cheerful blend of cranberry, lychee liqueur and gin that practically screams 'summer'. Throughout the season, pop-up food traders will be setting up shop for monthly residencies (Le Bao are currently cooking up a storm on the roof), sunrise yoga sessions will crop up on the regs and those DJs keep coming, so get on up. If the beanbag is in for a revival, perhaps summer will be making a comeback too.
Venue says: "Join us every Wednesday this winter as we host special rooftop cinema nights with full cover, drink deals, amazing food and heaters!"