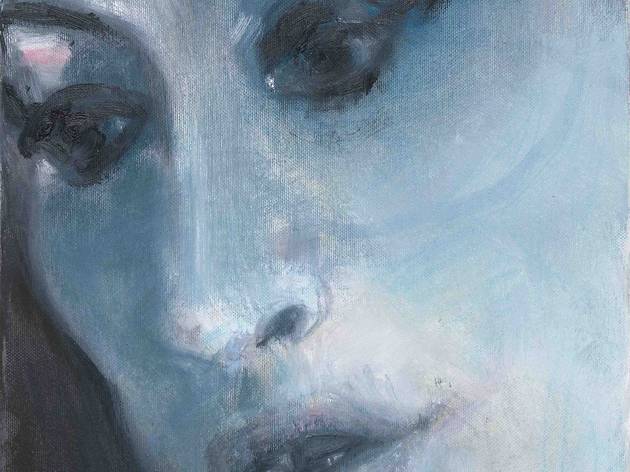 A mangled face of Phil Spector greets you to the gallery, opposite the first in a row of five paintings of the Crucifixion – a wall of the crowned, then, rather than a wall of sound. Improbably, two tender portraits of Amy Winehouse also catch your eye among the religious subjects: one painted in moody blues and one in baby pink, which is a worrying match for the colour of Spector's seemingly lipstick-smeared mouth in his twin portrait (this time without the wig).
Another double take comes downstairs where the seemingly bruised face of Osama bin Laden sits next to a portrait of his rather more fresh-faced son, Omar, while Lawrence of Arabia hangs beside his fictional counterpart, as played by Peter O'Toole. Like bin Laden and Spector, however, this visage has been smeared and brutalised by the painter's brush, bringing to mind the graphic photos of Colonel Muammar Gaddafi that followed his gruesome public death and posthumous trial by media imagery.
Originally from South Africa and now based in Amsterdam, Marlene Dumas is not well known in this country, despite being among the world's most prominent painters. Happily, a forthcoming retrospective at Tate Modern in 2013 should redress her reputation here. For this free-flowing new body of work she has taken her cue and her title from some of the final words uttered by Christ on the cross: 'My God, My God, why have you forsaken me?' and the same sentiment seems to hang over each wraithlike portrait.