Roisin Byrne: It's Not You It's Me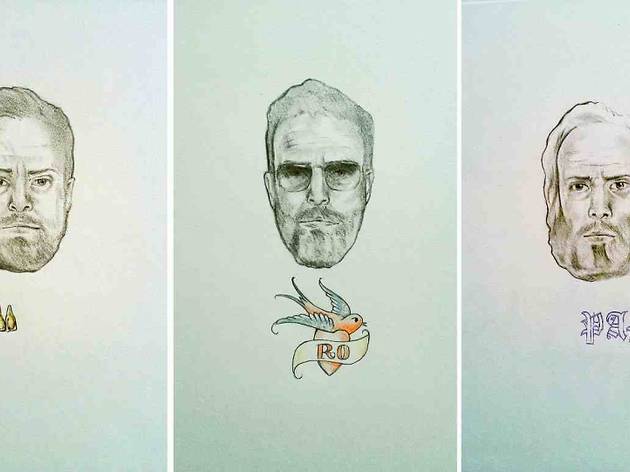 Time Out says
Friendly warning! We're working hard to be accurate. But these are unusual times, so please check that events are still happening.
I'm not sure if there is such a thing as 'parasitic art' but it's certainly a description applicable to the work of Roisin Byrne. For one project, she inserted her bank details on an expenses form for artist Joachem Hendricks and used the money to make a copy of one of his works. She also featured in the BBC TV series about Goldsmiths students, 'But Is It Art?', with her successful attempt to dig up and 'repatriate' a Rhodedendron bush from Spain back to the UK after Turner Prize-winner Simon Starling had rescued the plant from its adopted Scottish habitat (where it's now considered a weed) and replanted it in its natural Spanish habitat, as part of his own circuitous work.
'It's Not You It's Me' began, as all Byrne's projects do, with a fascination for her host subject, in this instance, the mysterious Italian artist Roberto Cuoghi. And here her uninvited insertions into another artist's life and work take on an even more self-referential twist as, like Byrne, Cuoghi has also inhabited someone else's identity. Between 1998-2005 he took on his father's look and lifestyle.
Byrne began trying to track down what evidence remained of Cuoghi's time spent as his father, but when this proved fruitless she decided instead to become Cuoghi, changing her name to his by deed poll, taking out a credit card in his name and using it to buy his work on the secondary market. In a further twist the Irish Museum of Contemporary Art (IMoCA) then wrote to Byrne (addressed to Cuoghi) asking him to take part in a group exhibition about identity and technology. Byrne's response was to create two new 'Cuoghi' self-portraits, which subsequently appeared in a show.
What Byrne presents in the gallery is essentially documentation – her correspondence with Cuoghi's galleries and IMoCA (who at some point acknowledged the subterfuge), confirmation of her change of name etc. But it's the wider implications of her actions (questions of illegalities aside) that pose the interesting questions: is an art practice that uses someone else's ideas and identity also a reflection of the fact that we live in an age of escalating identity fraud, online avatars and 'over-sharing'of information through social media? And is employing another artist's work and reputation (rather than creating something original) also perhaps a comment on how financial systems increase their own wealth by employing other people's money?
All of which brings me back to the idea of the parasite, whose activities have an irritating effect. It's an interesting comparison. Both Starling and Ryan Gander, whose work Byrne has also co-opted, certainly seemed more annoyed by her interference than accepting of her as a fellow conceptual artist. But parasites also have a regulatory function in that they can accentute any weaknesses in their host. At the moment Byrne's mirroring interest in the artists she targets seems more reverential than critical. But maybe there is also the desire to expose an element of egocentrism that can exist within (largely male) highly conceptual art practice that is yet to fully emerge.
Details