Historic L.A. bars loved by classic celebrities
Have a cocktail at the same bars where greats like Frank Sinatra, Marilyn Monroe and F. Scott Fitzgerald once drank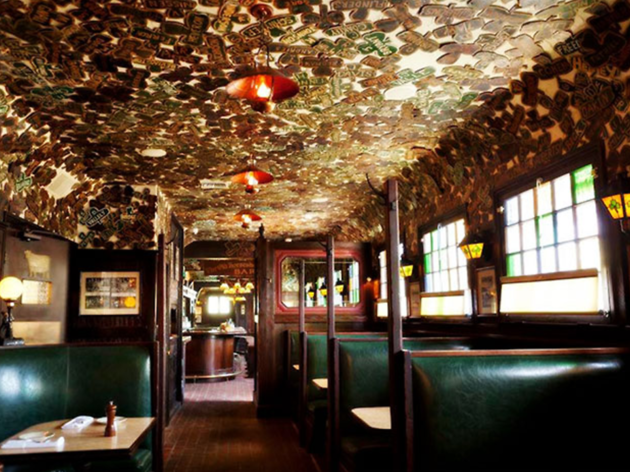 Los Angeles has a storied history filled with larger-than-life celebrities. Luckily, this city does a great job of preserving its local landmarks, some of the most important of which happen to be the watering holes where L.A.'s biggest names went to unwind. From dark dive bars to a steakhouse with killer martinis, these classic haunts housed celluloid stars such as Cary Grant and Marilyn Monroe, along with literary luminaries, sports icons, famous musicians and more. So pull up a stool at one of these spots—you could be sitting in the very same seat as one of countless L.A. legends.
L.A.'s classic celebrity bar haunts
Looking for more storied L.A. bars?
Stop by a few of the oldest bars in L.A., which have been around long enough that they're practically essential museums of local culture. From Downtown Los Angeles bars to bars in Hollywood and beyond, these places will let you step back in time just a bit.