Innocent bystanders were amused and confused by the sudden influx of pantsless commuters at Union Station today. For the ninth year, Angelenos participated in Improv Everywhere's No Pants Subway Ride, an event they started in 2002 that takes place in more than 25 countries around the world. Participants were divided into six groups with different time slots based on their last names and given very specific instructions to meet designated "agents" at the station, that way small batches of Angelenos baring their legs were intermittently arriving and taking Metro between 1 and 3pm. Some onlookers were shocked and amused at the sight, as you can imagine, while others went about their business as usual. "I hope they know how filthy it is in there," one police officer said as he watched a group board the train. Weren't able to make it out this year? Check out our top photos from the event below.
All photographs by Rozette Rago and Tony Rago.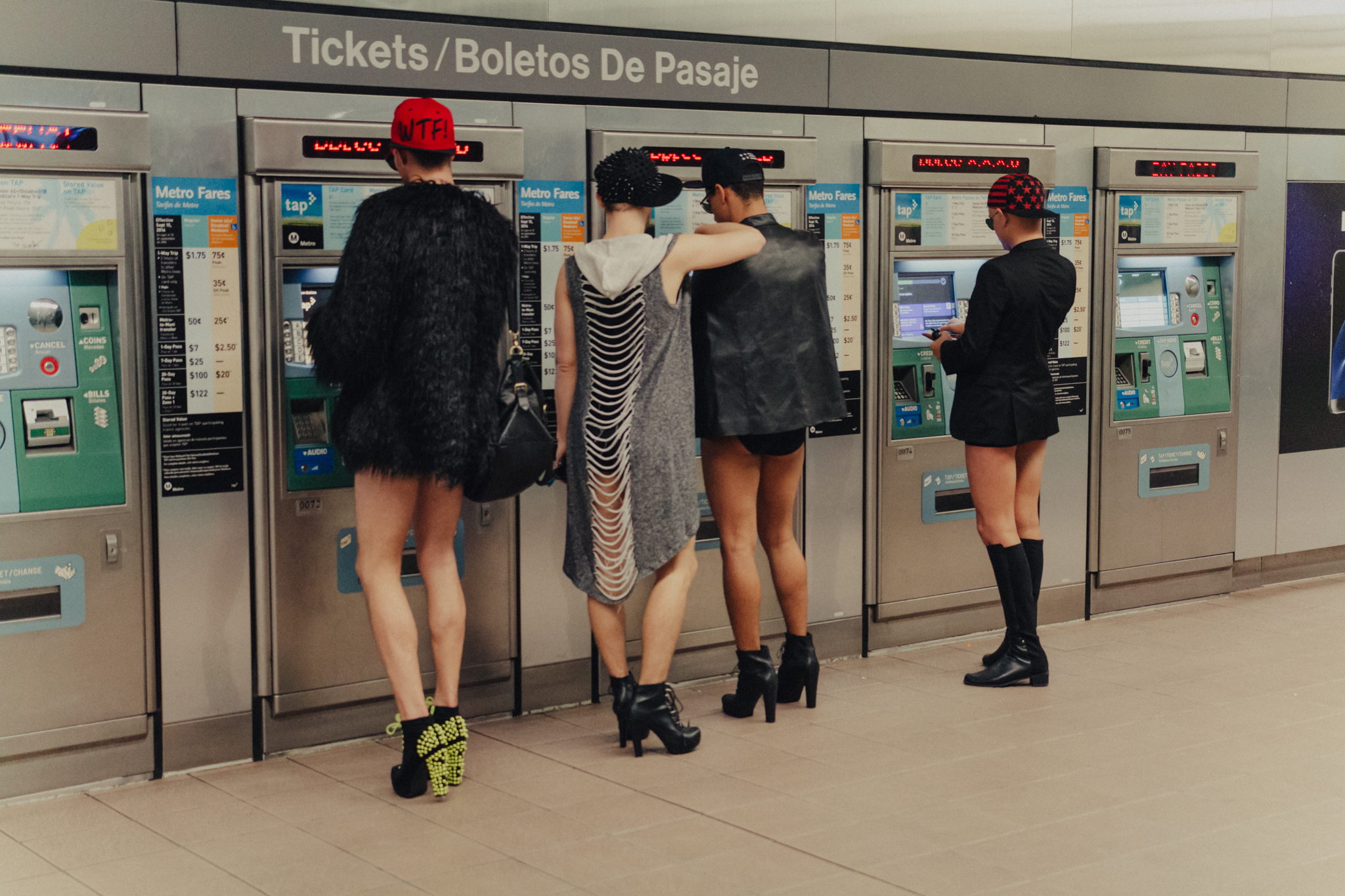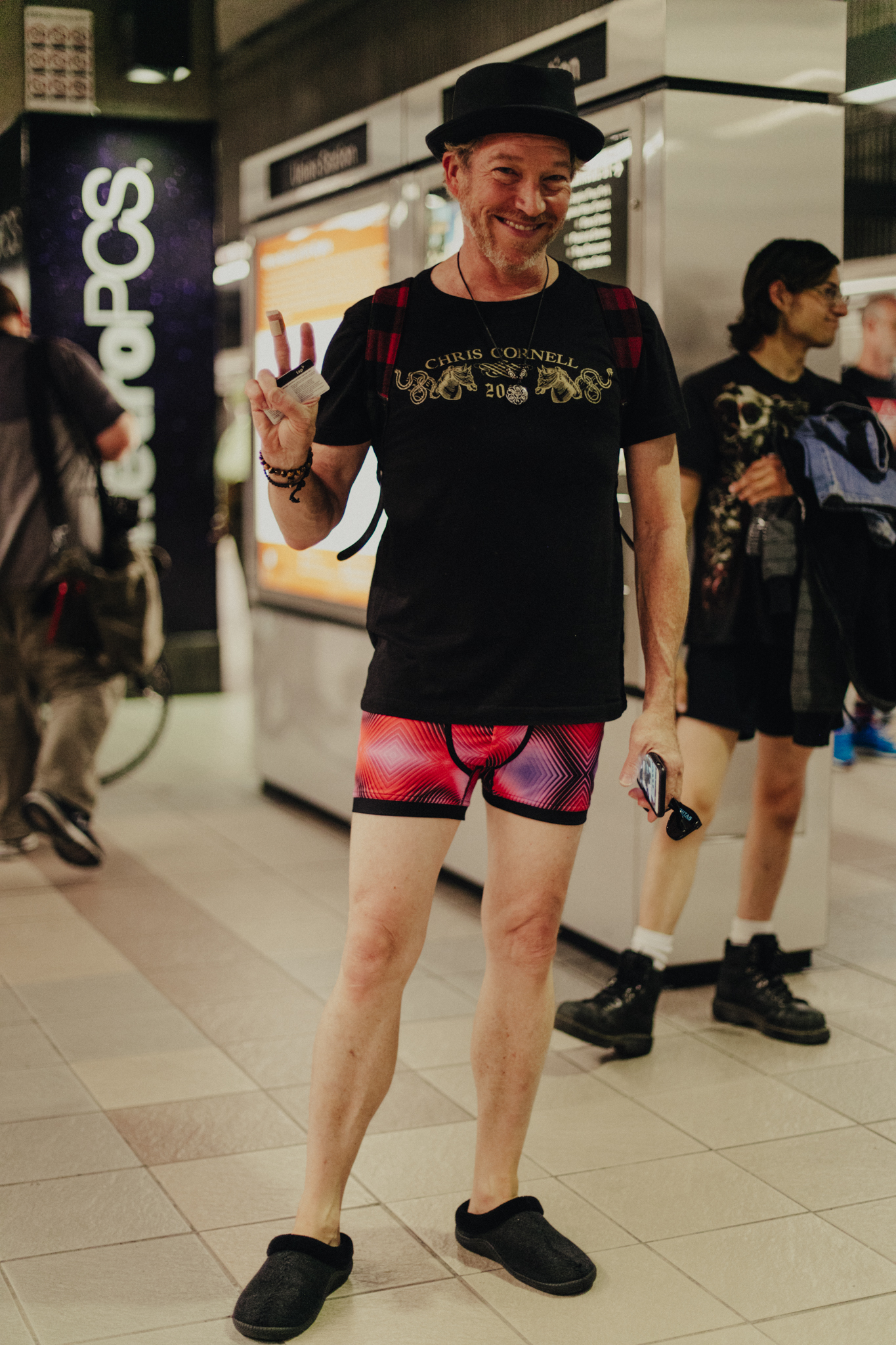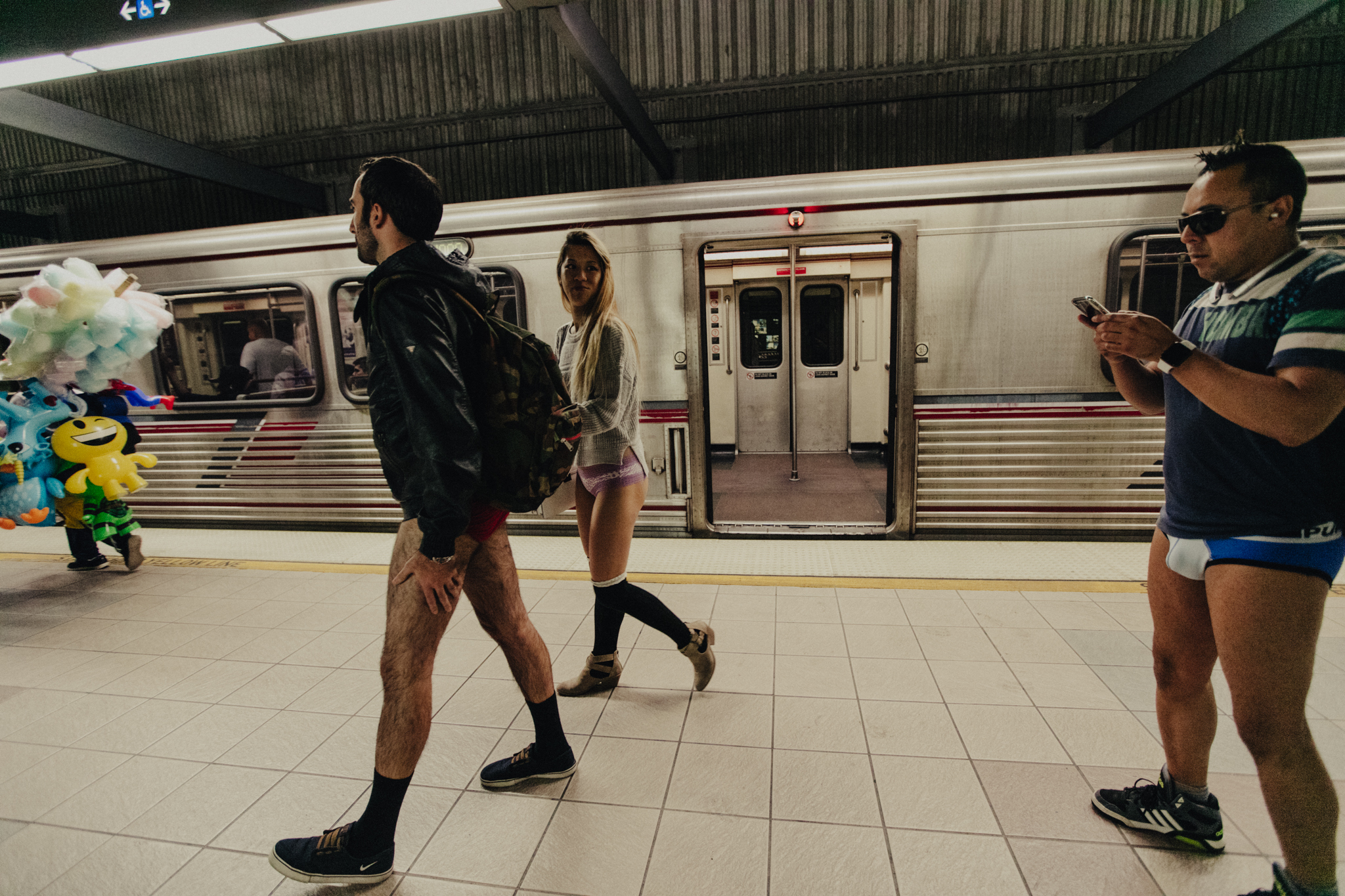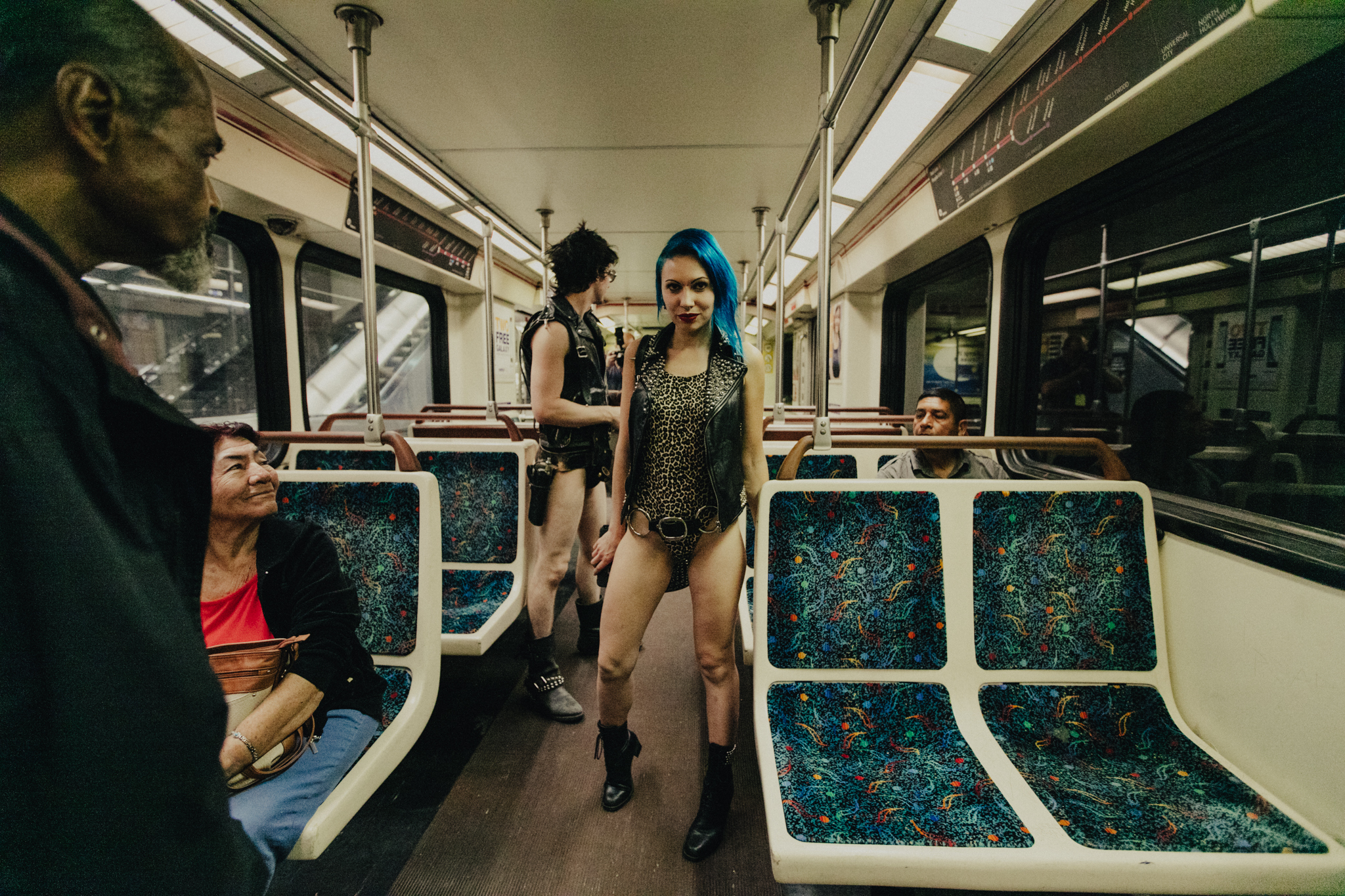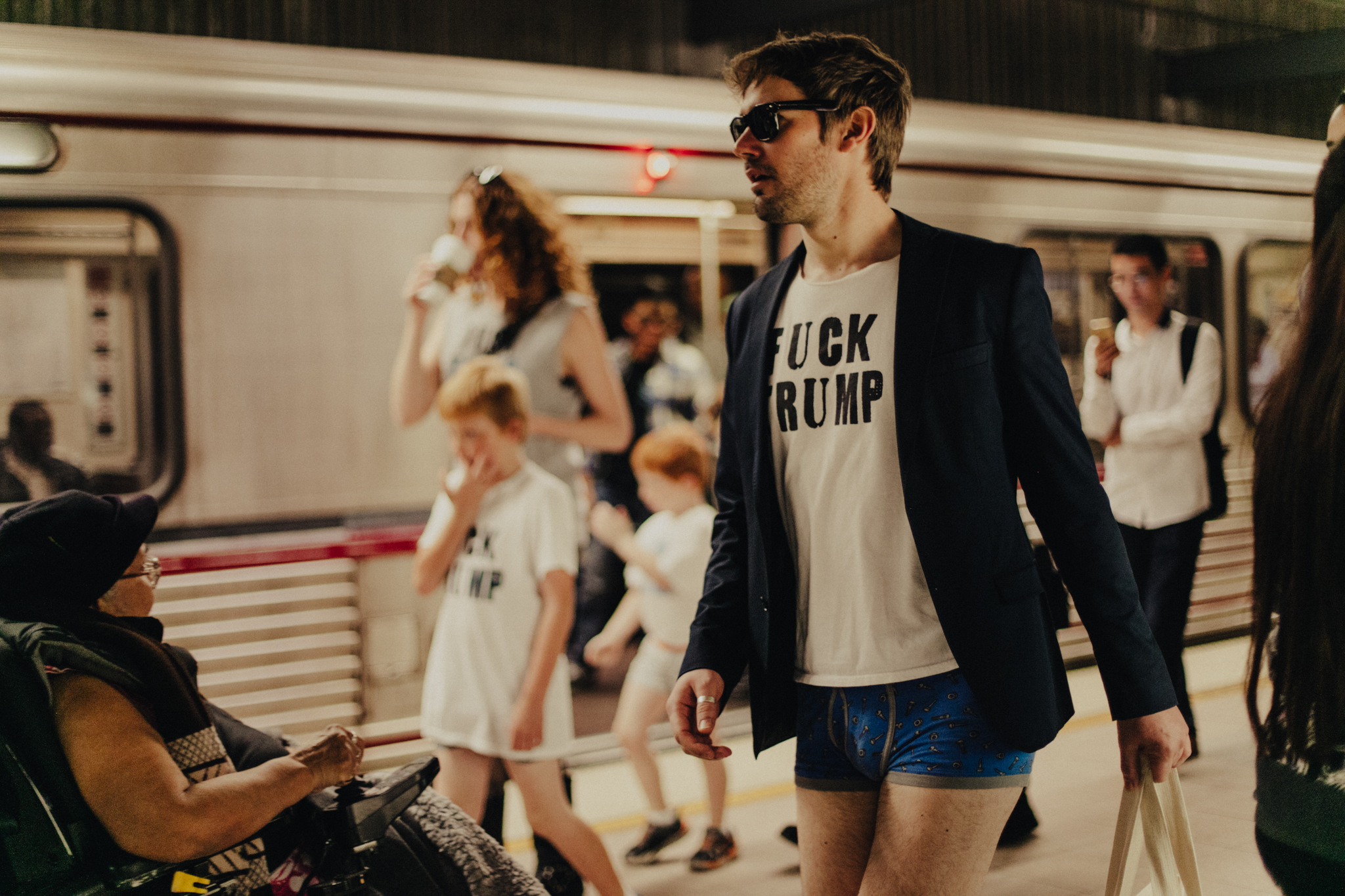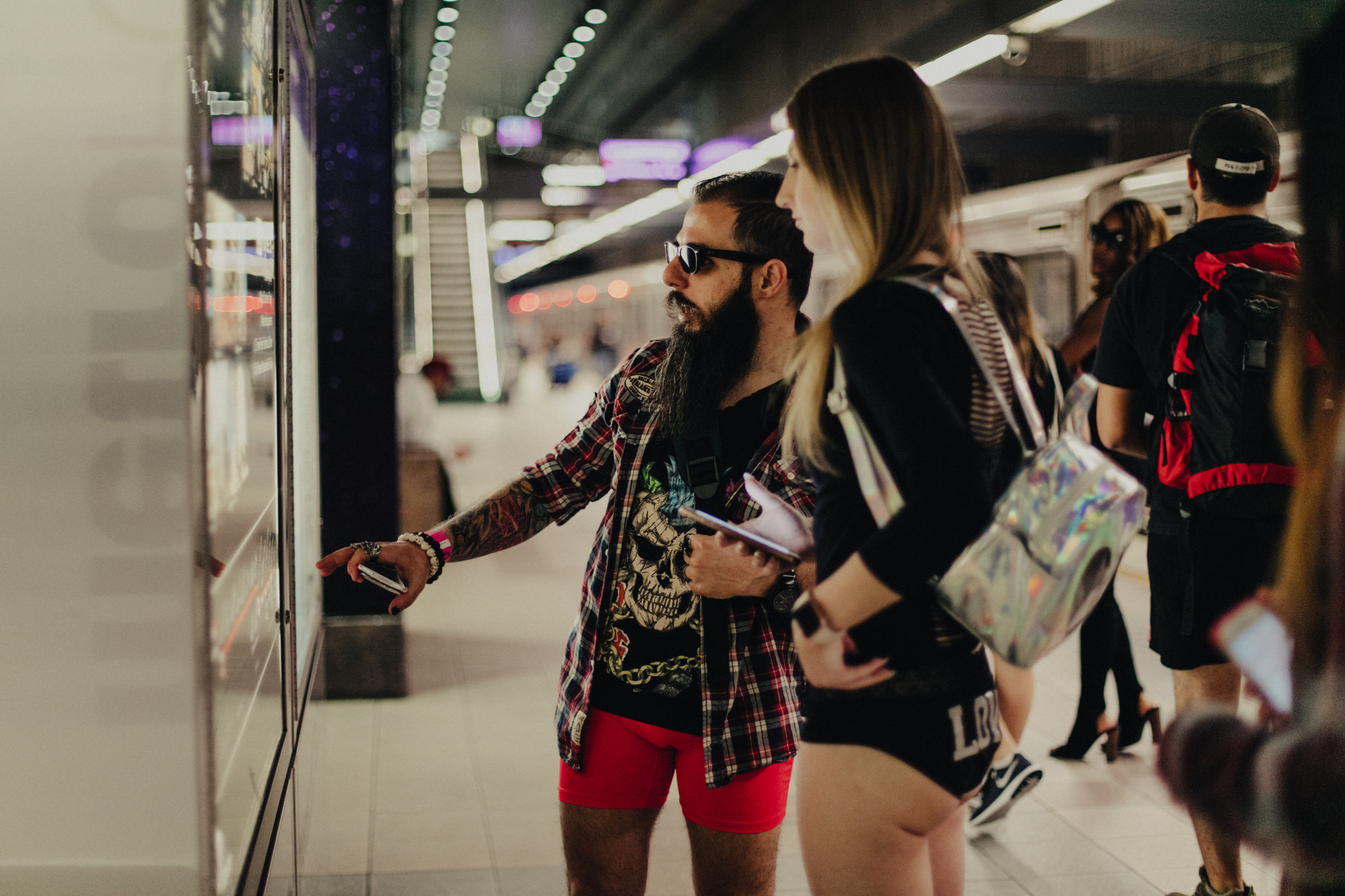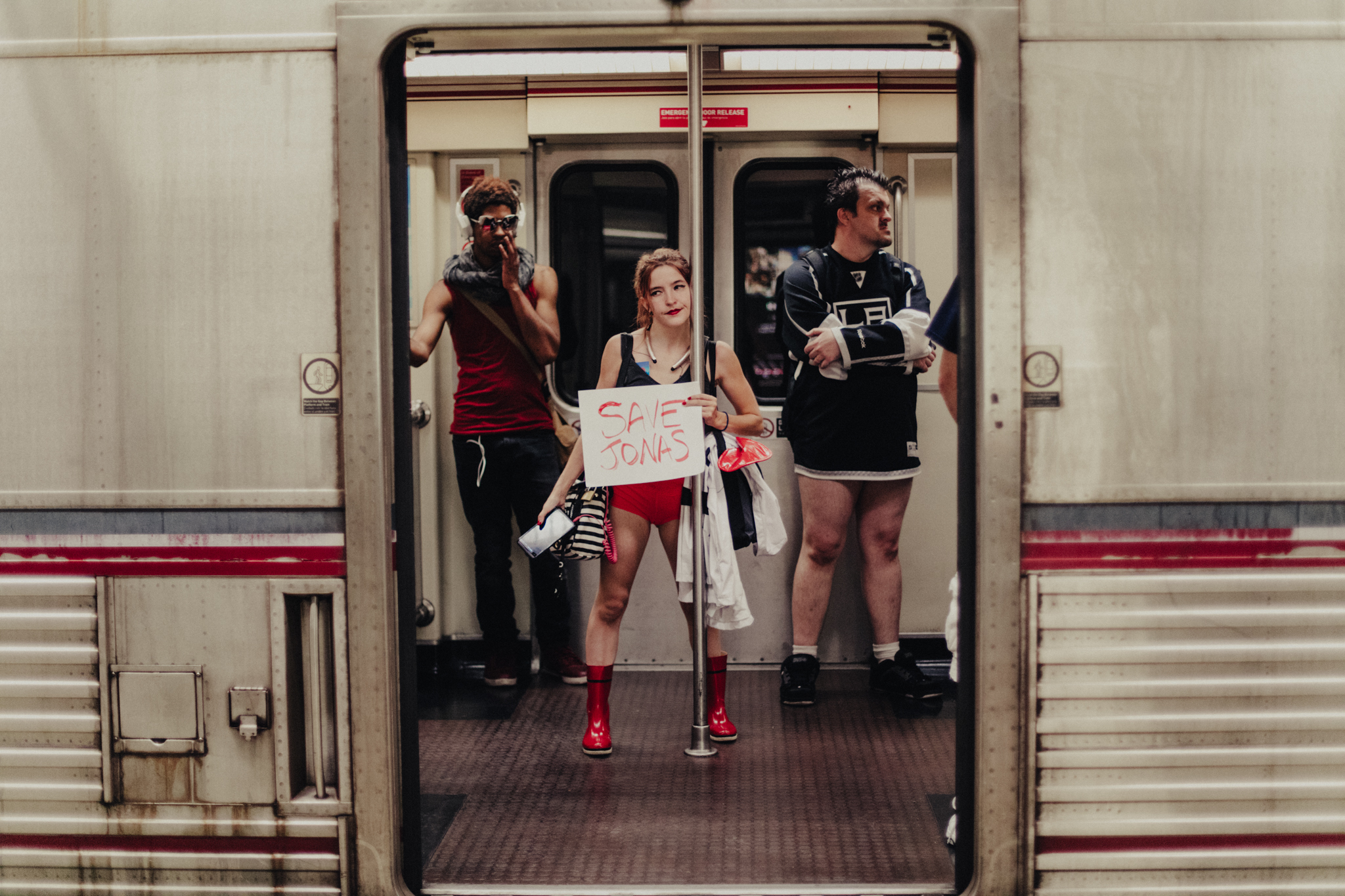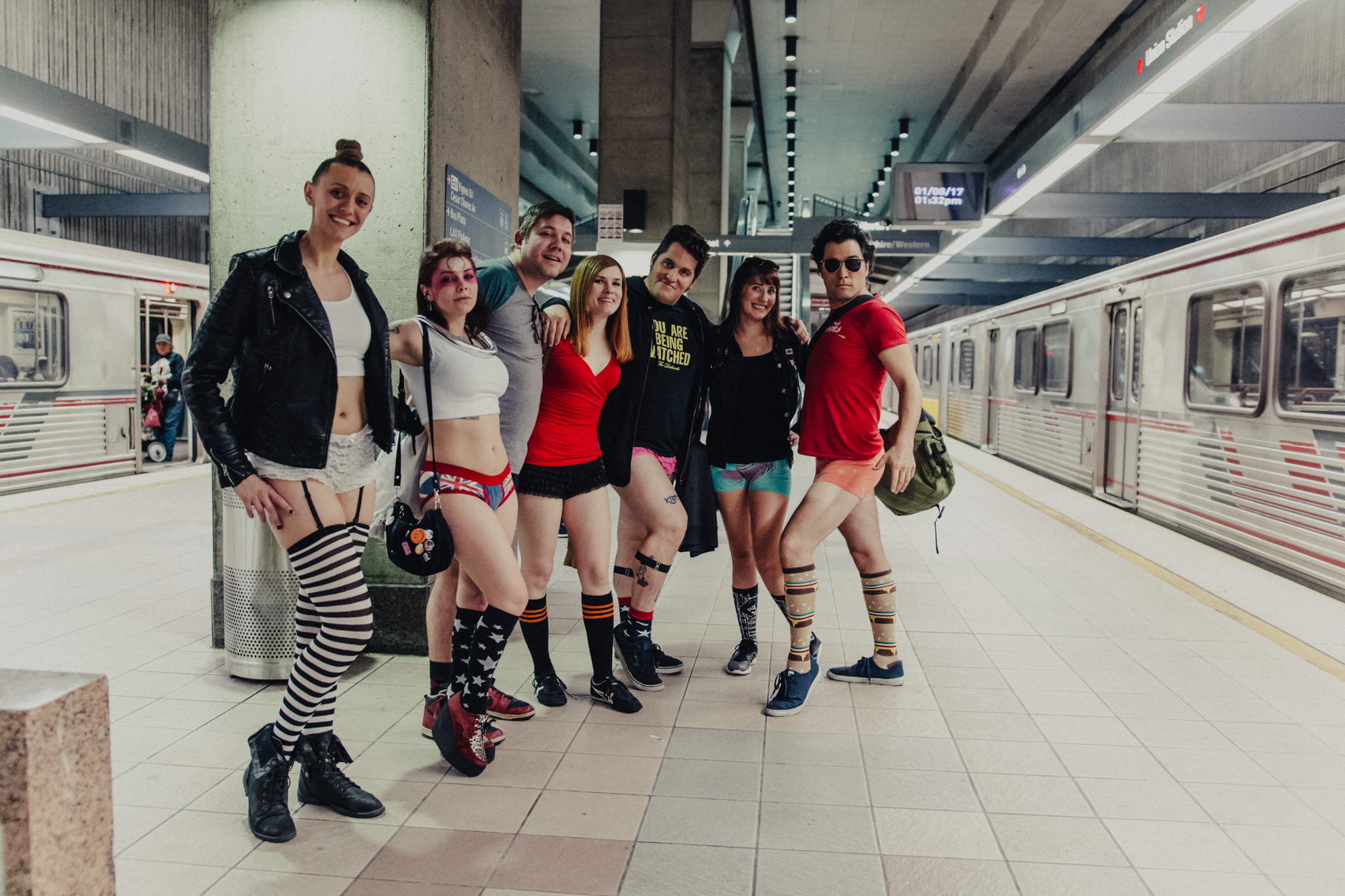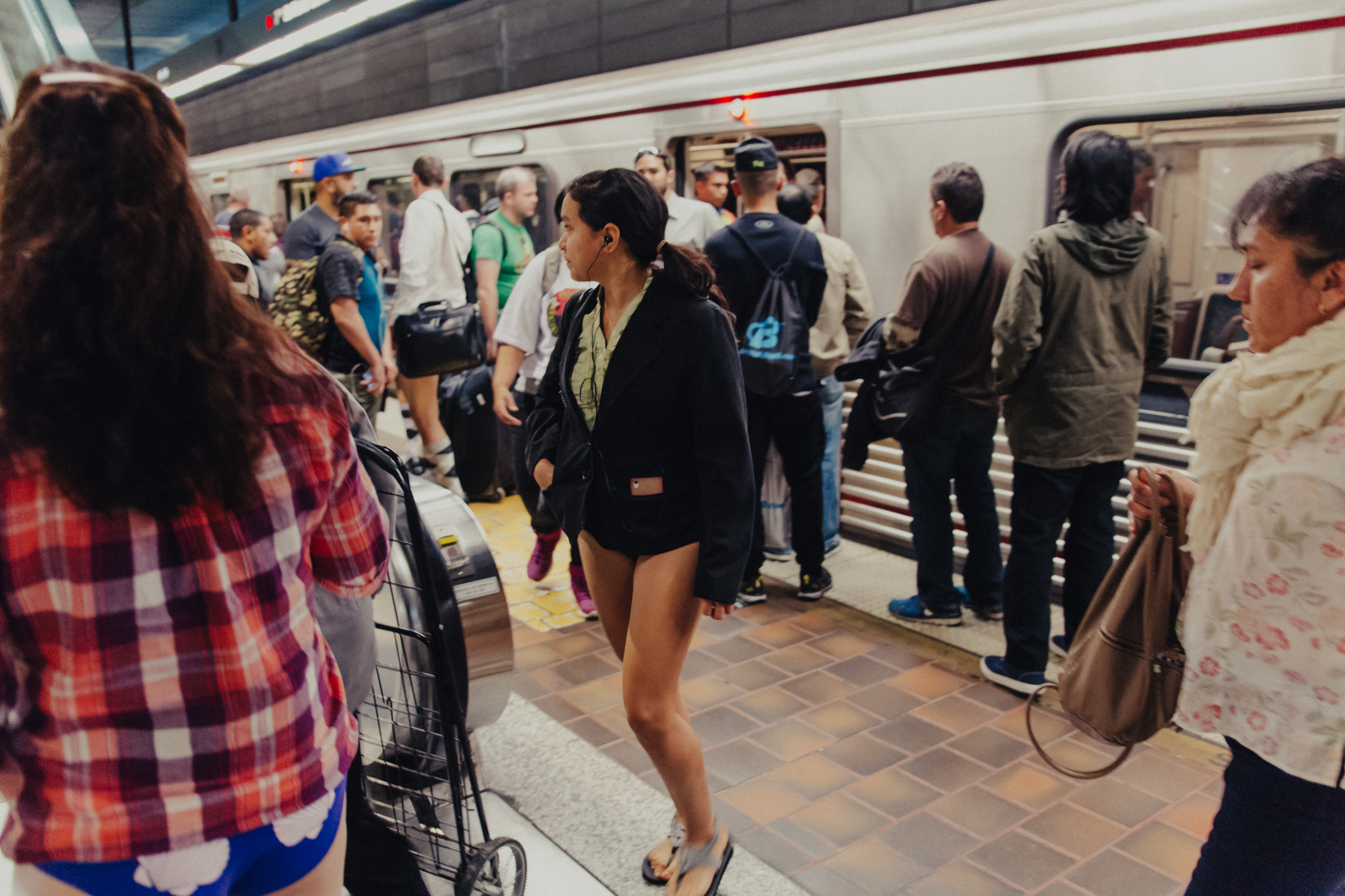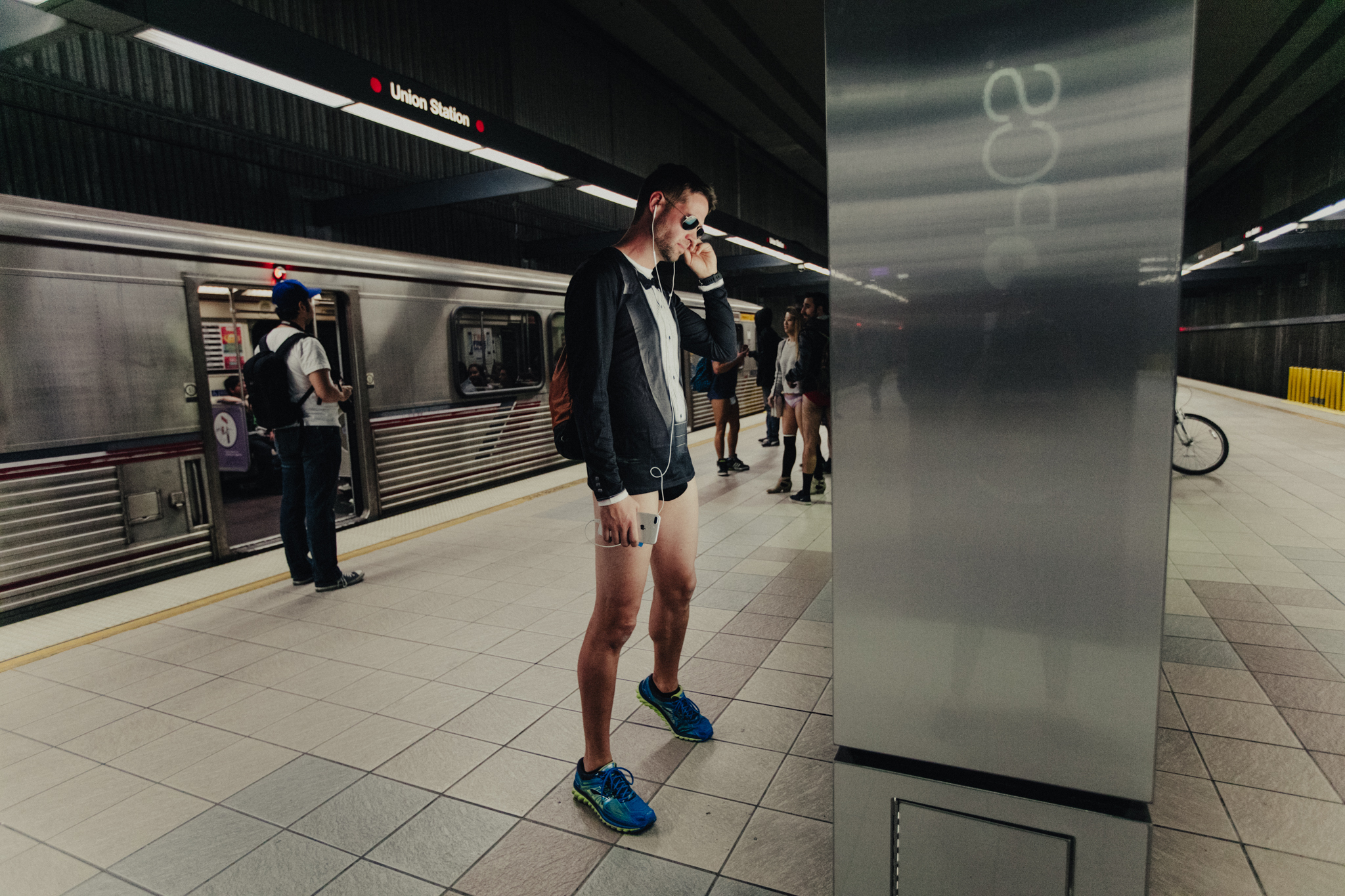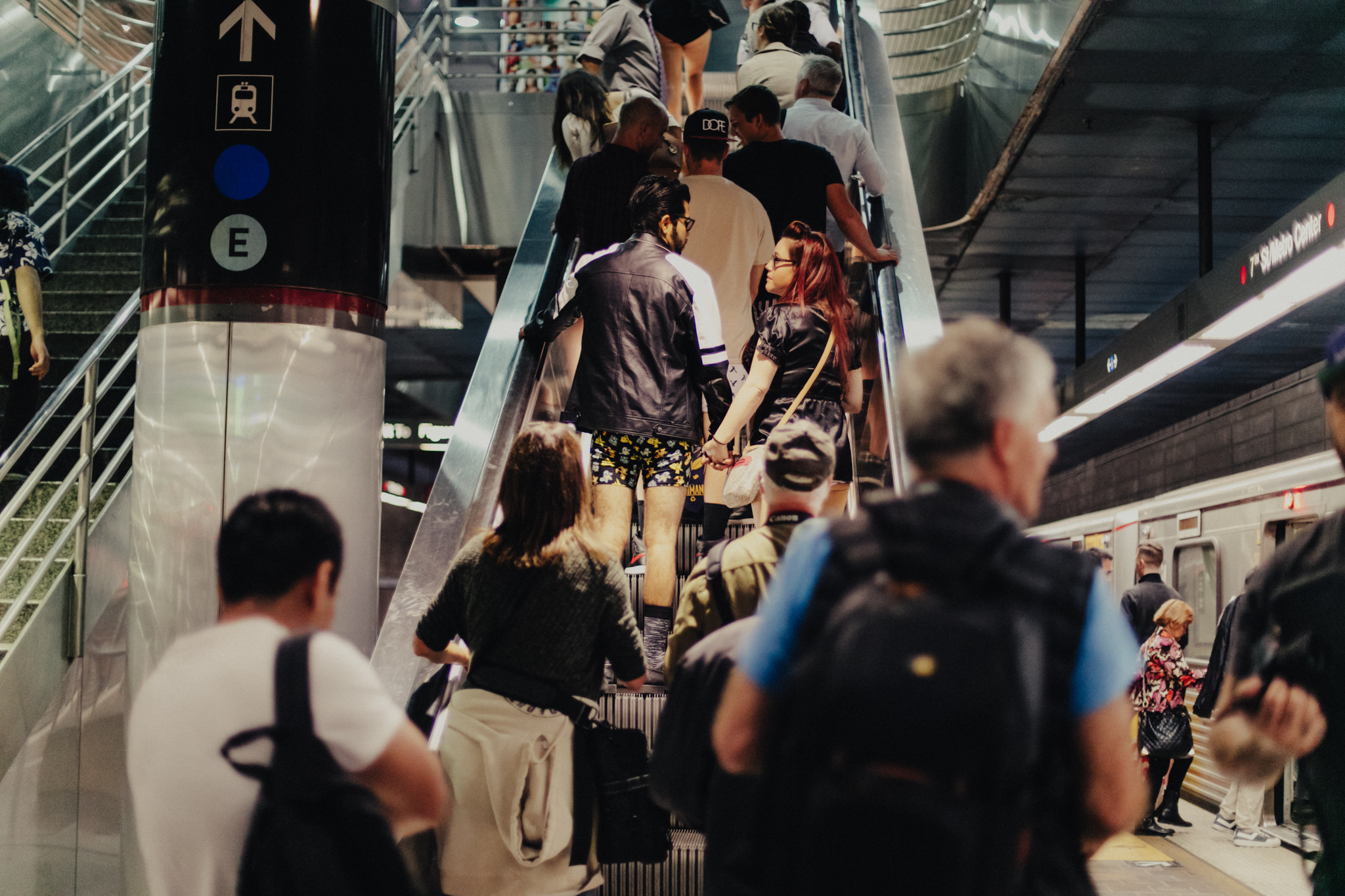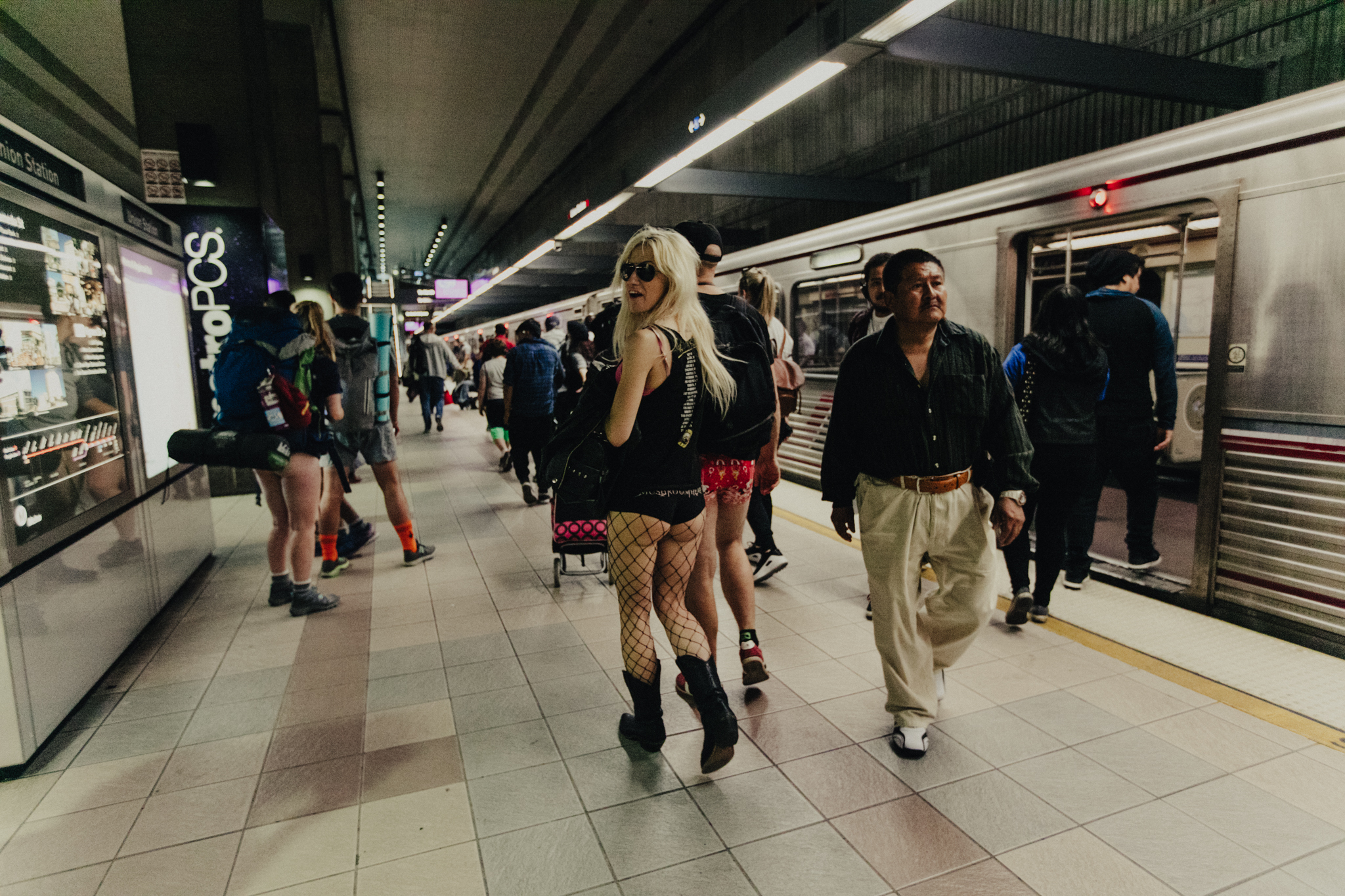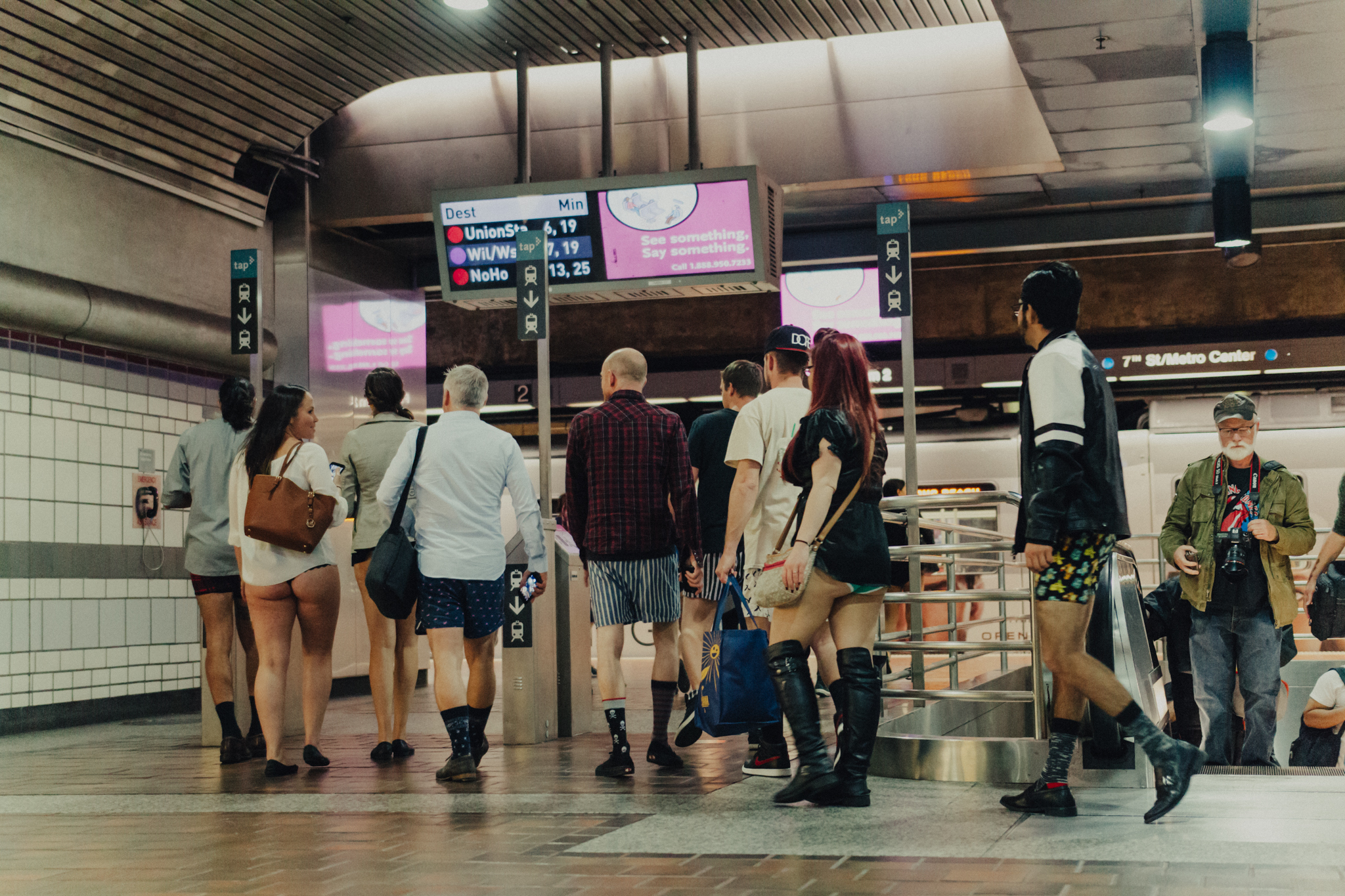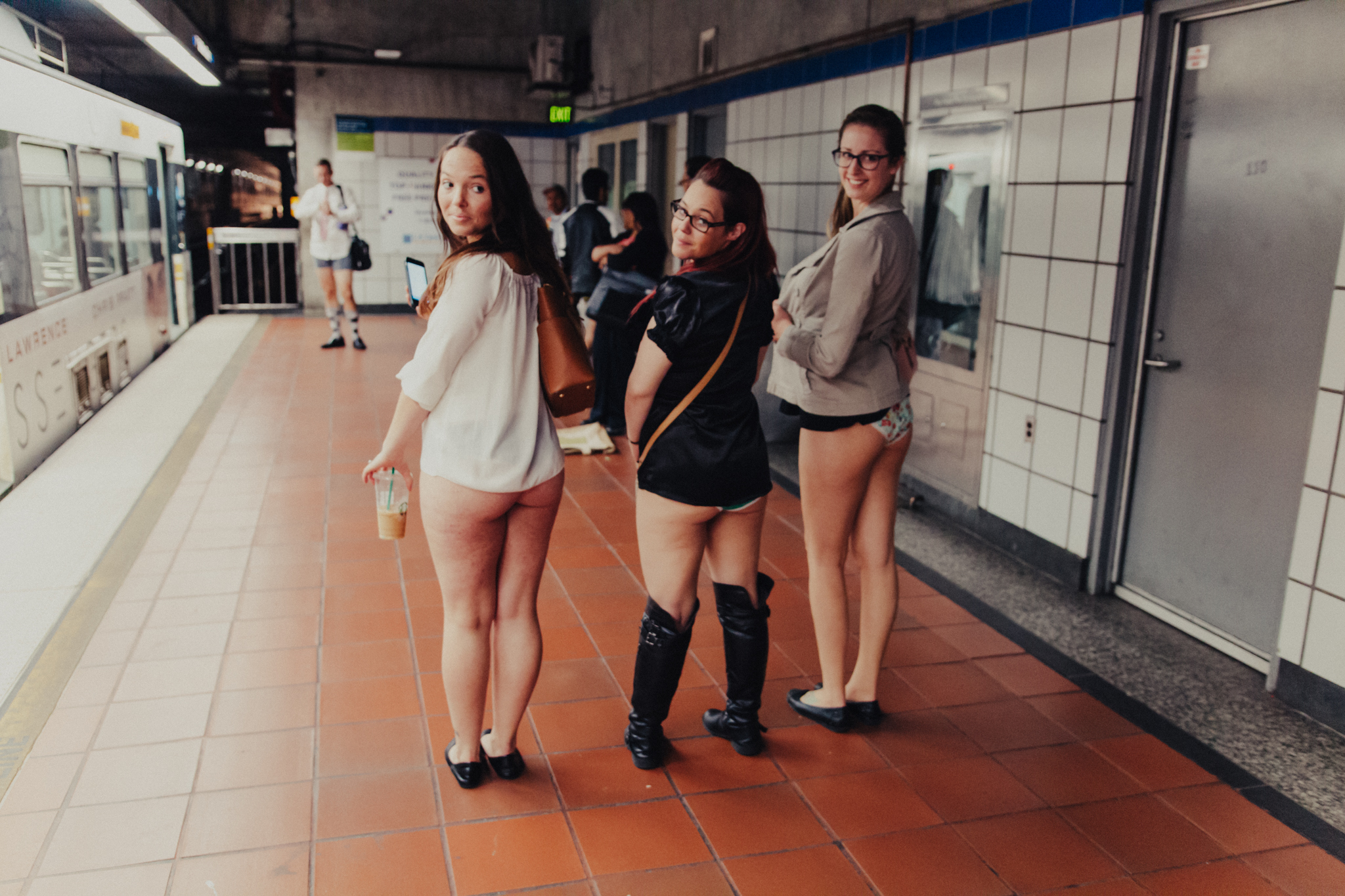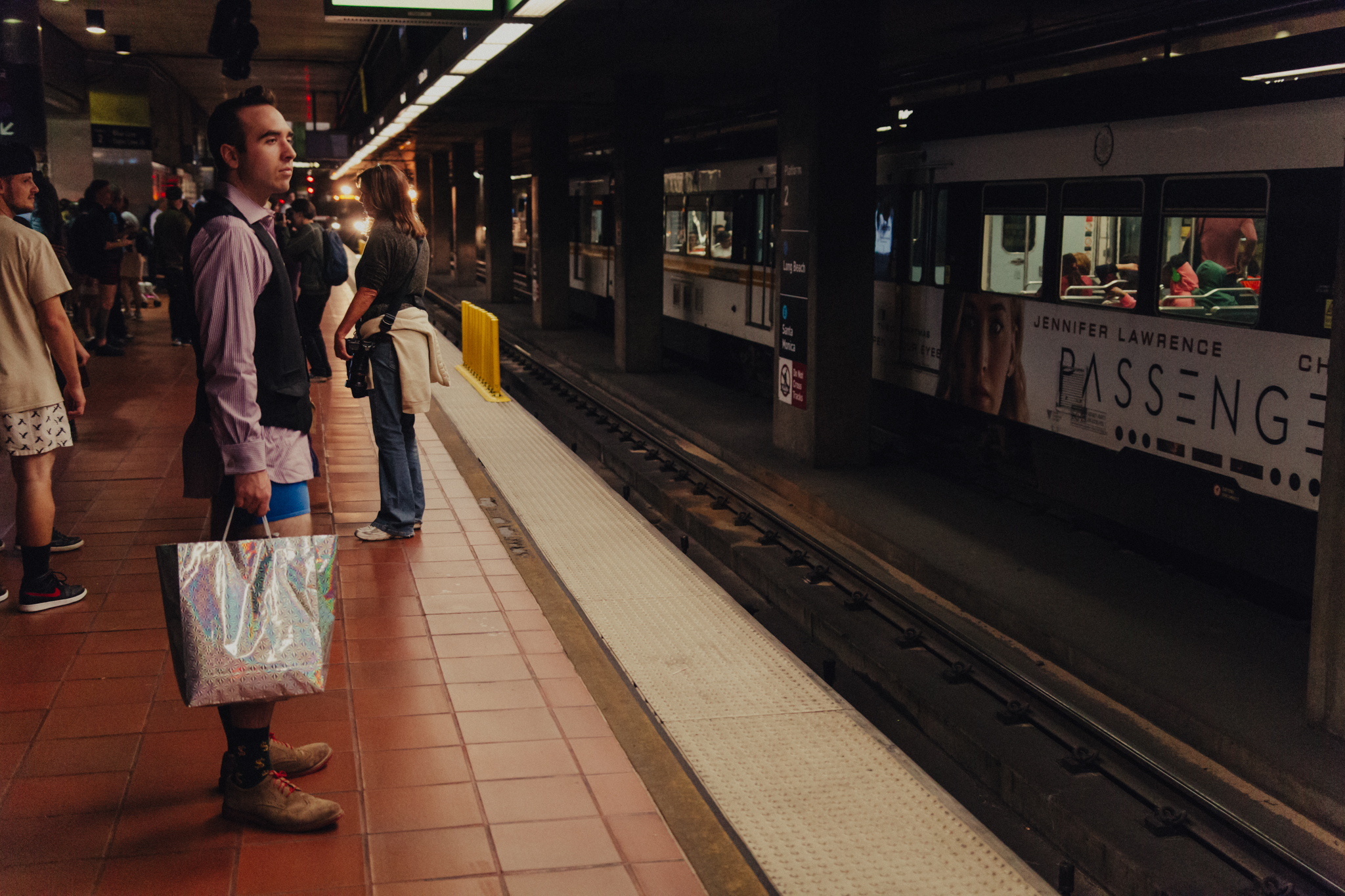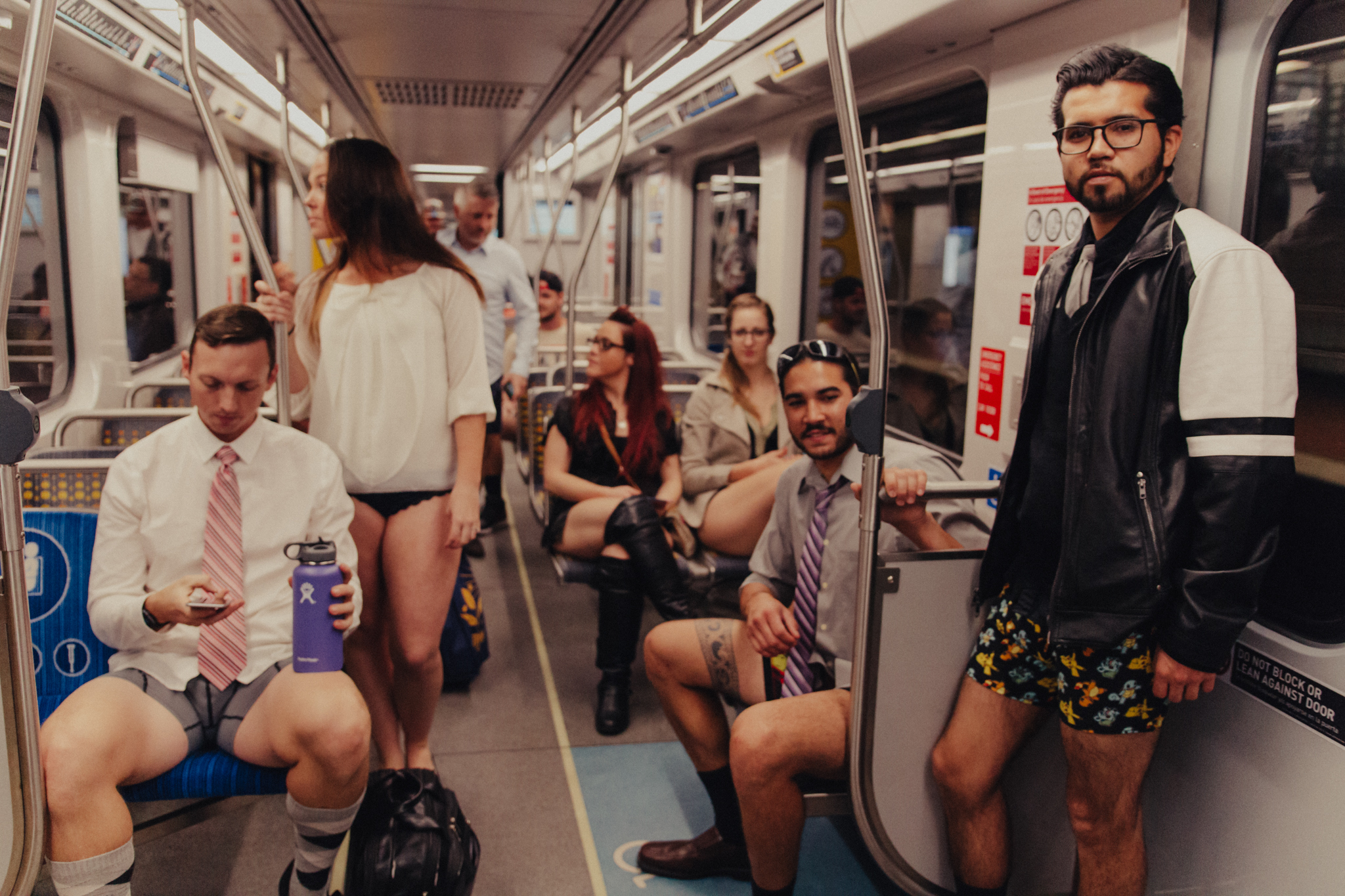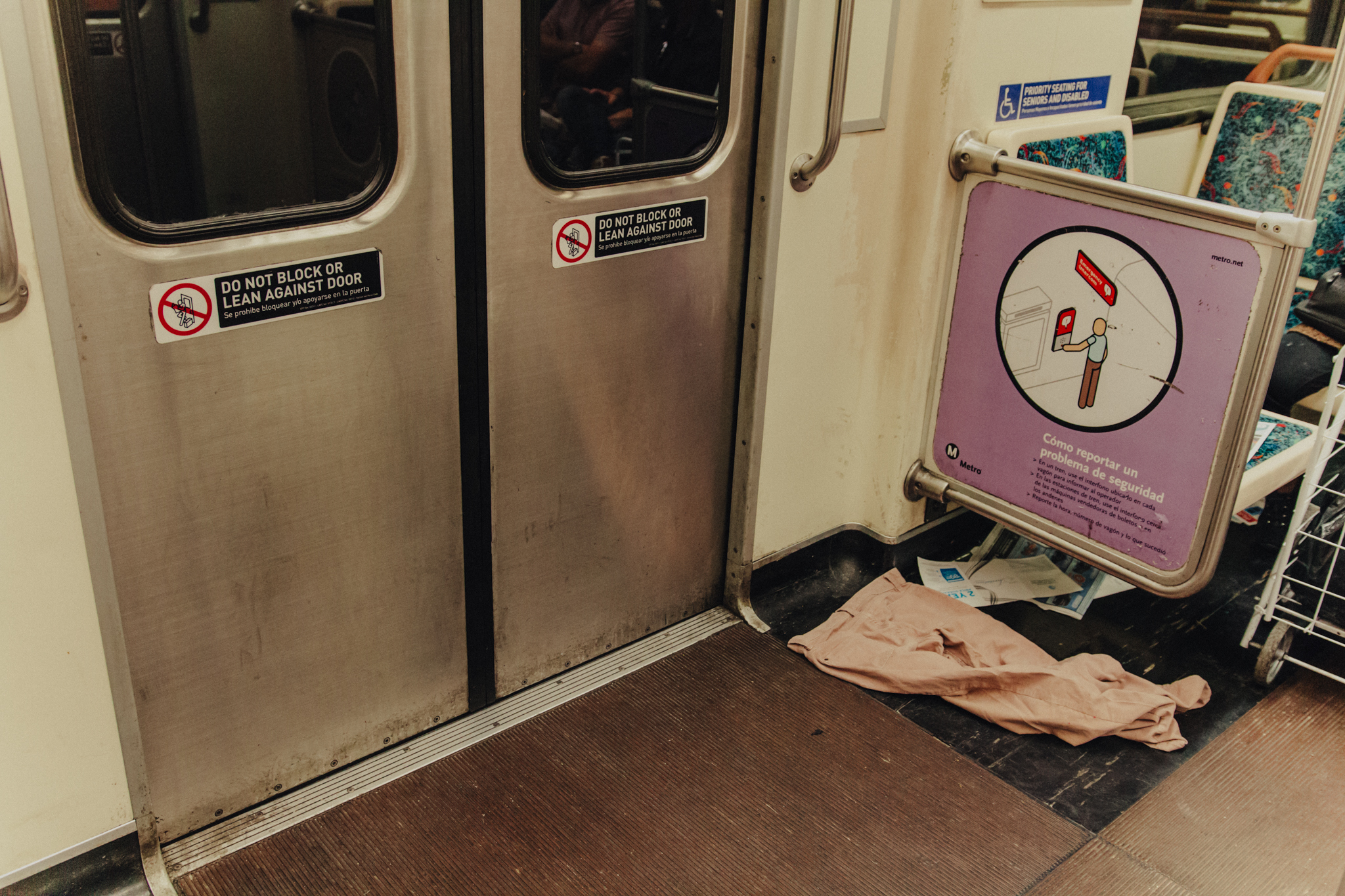 Want more? Sign up here to stay in the know.