The Broad is no stranger to long lines. The Downtown L.A. contemporary-art museum's standby queue becomes so long that people frequently wait up to two hours; you can even watch the wait time tick up on a dedicated Twitter account. Its reflective, LED-laden chamber from Yayoi Kusama, Infinity Mirrored Room—The Souls of Millions of Light Years Away, is so popular that it has its own Yelp page (five stars, naturally).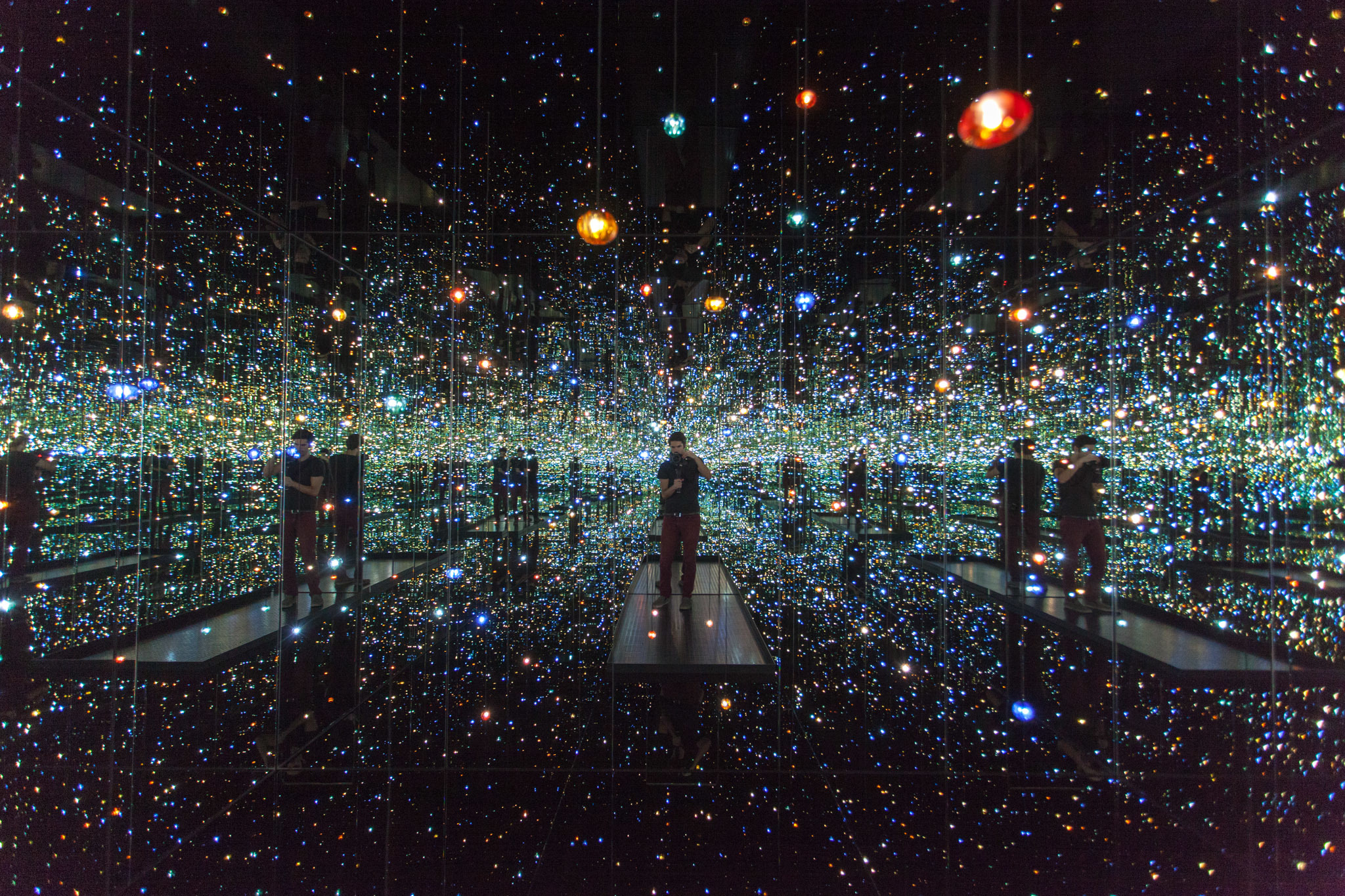 It's no surprise, then, that an exhibition of six such infinity rooms this fall would cause a bit of selfie-induced hysteria; it already has in the traveling retrospective's previous two stops in Washington, D.C., and Seattle. Nearly 150,000 people waited in a virtual queue for advance tickets to the Broad's exhibition. In comparison, 5,000 people logged on to grab reservations when the museum first launched.
But it's hard to think of an institution more well equipped for "Yayoi Kusama: Infinity Mirrors." The Broad has expanded its hours for the exhibition, with two to three extra hours in the morning and evening each day. The museum has launched a season of special programming, including a performance of the Joshua Light Show, a series of screenings and tentative plans geared toward its Instagram audience. A dedicated same-day physical ticket line, which begins sales at the museum's opening each morning, makes room for an additional 15 to 20 standby visitors per time slot. A linear floor plan is expected to keep waits for each infinity room between 15 and 20 minutes; visitors get 30 seconds inside each. It's the kind of efficient structure that comes from keeping guests flowing through a Kusama piece for the past two years.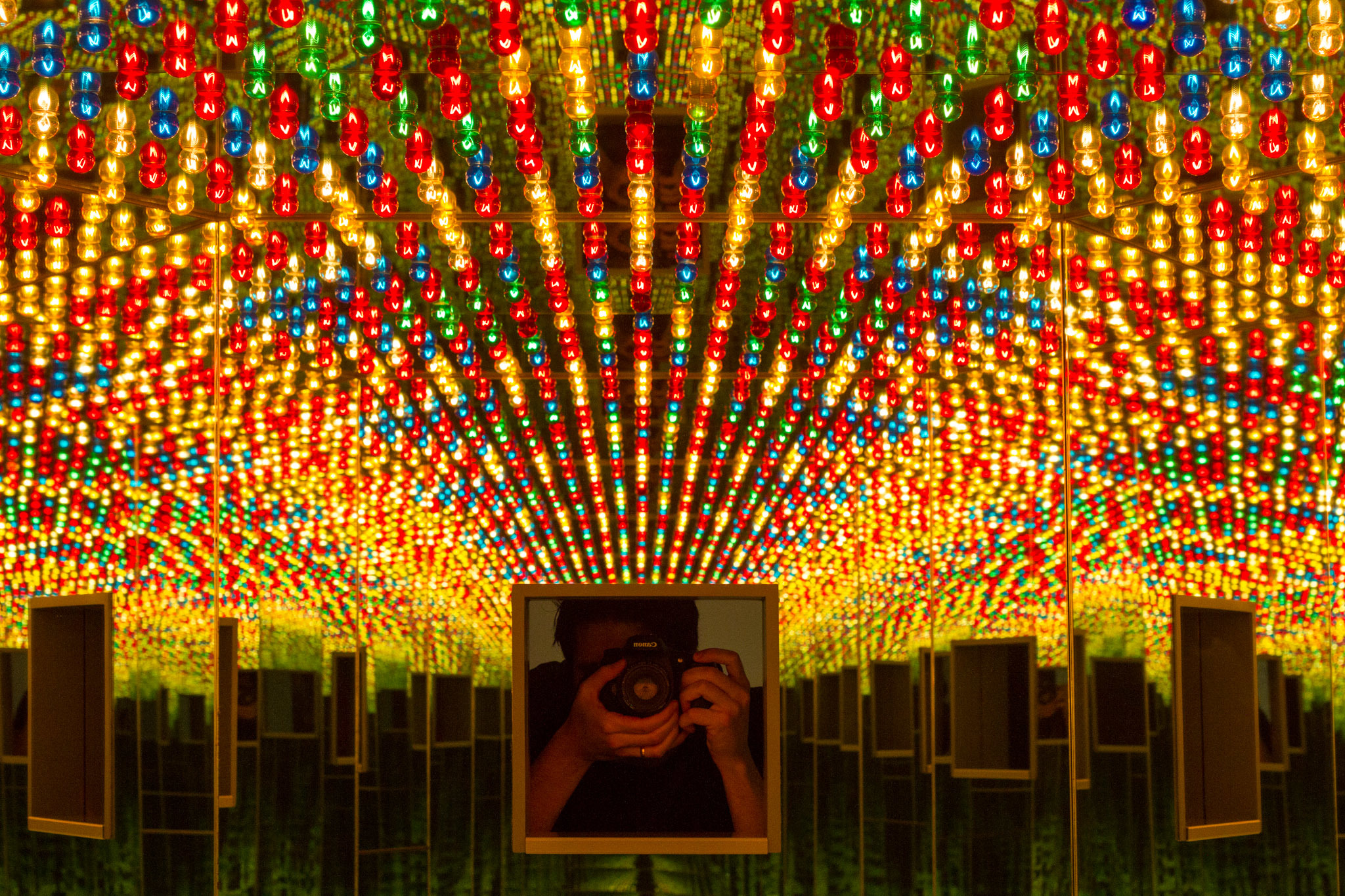 "They're completely disassembled and reassembled at each venue," assistant curator Sarah Loyer says of the exhibition's rooms, each lined with objects like polka-dotted pumpkins and candy-colored light bulbs. "It's quite technical. Our team is lucky enough to have installed one already. Not every venue has that knowledge under its belt."
Though the infinity rooms seem built for social media engagement, some of them actually date back to the mid- 1960s. " 'Phalli's Field,' the first infinity room that [Kusama] made, is a highlight of the show," says Loyer. "You can really get an understanding of how she came to create the infinity rooms from the artwork, especially in tandem with seeing some of the 'Accumulations' sculptures that she was making right before she made 'Phalli's Field.' "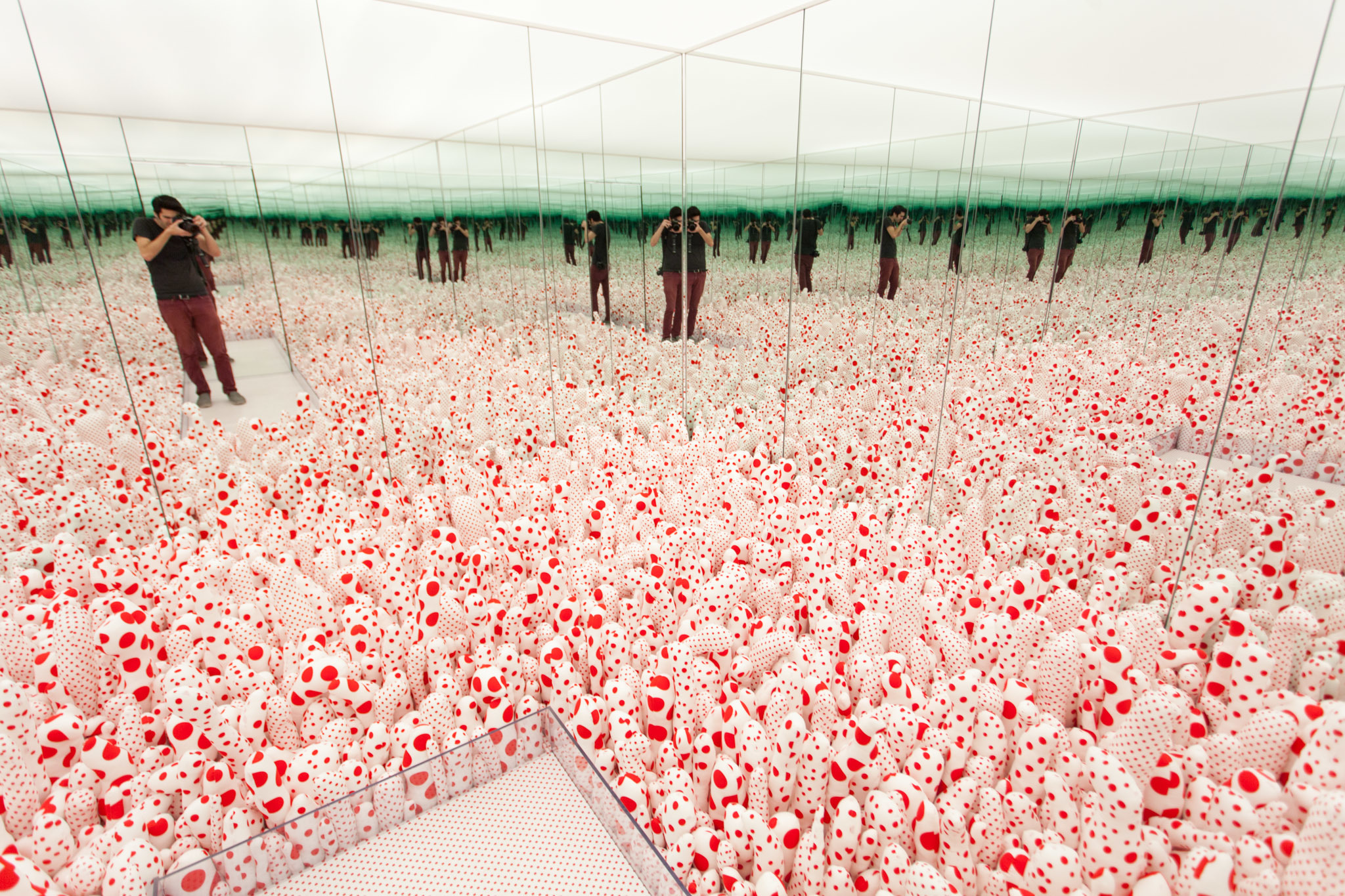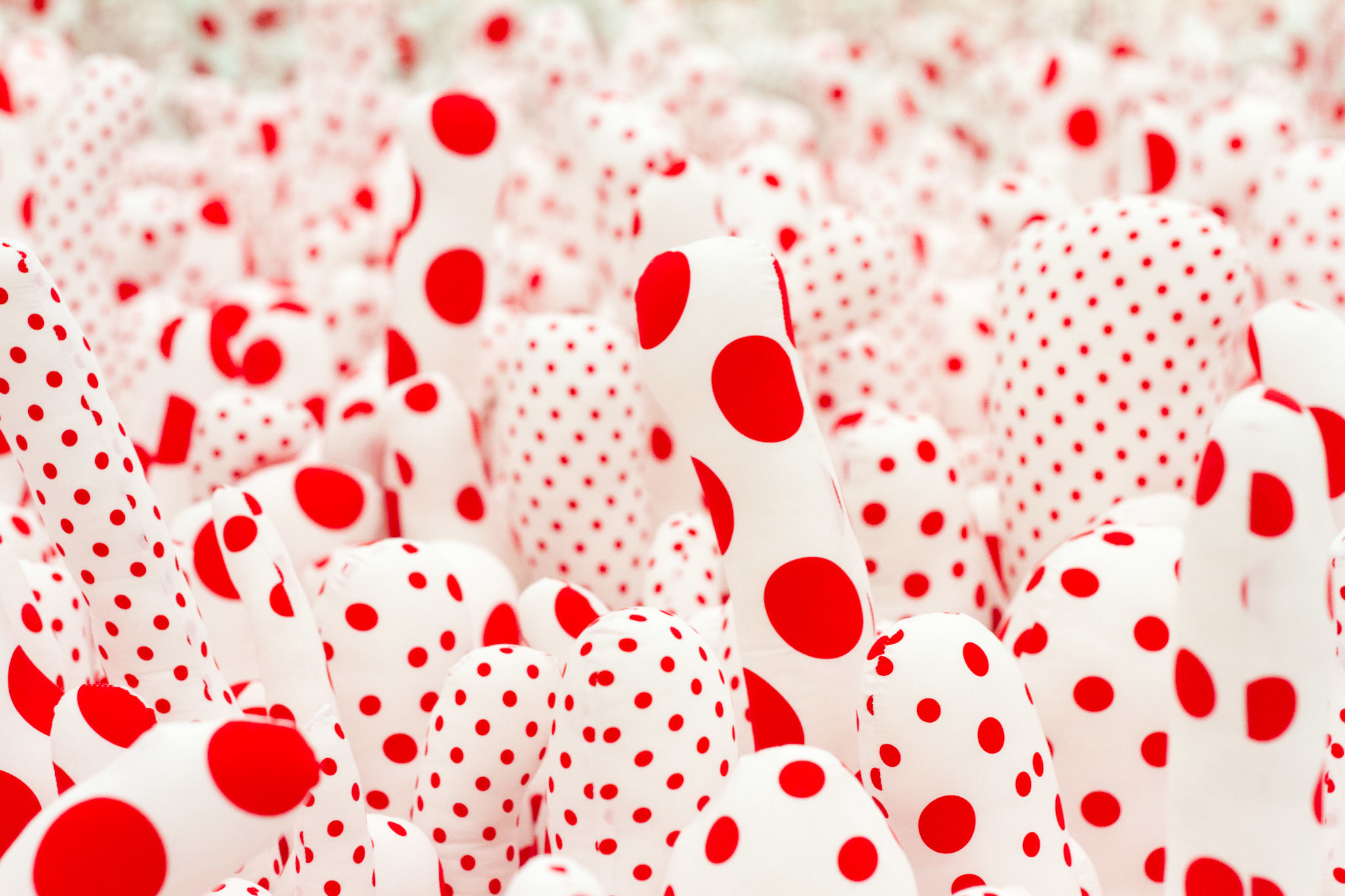 The infinity rooms are limited to only one or two people at once, so visitors spend the rest of their time in the exhibit exploring those soft sculptures as well as early works on paper, intricate paintings and The Obliteration Room, an all-white abode that guests are allowed to mark up with colorful circular stickers.
When the retrospective departs the museum, the Broad's permanent infinity room will continue to draw crowds—who will ideally be armed with some fresh perspective from the temporary exhibition. "One of the reasons that we were interested in taking this show in the first place is that we do have [an infinity room] here as part of the Broad collection," says Loyer. "We wanted to contextualize that work, both within Kusama's greater practice but also within this genealogy of the infinity rooms itself."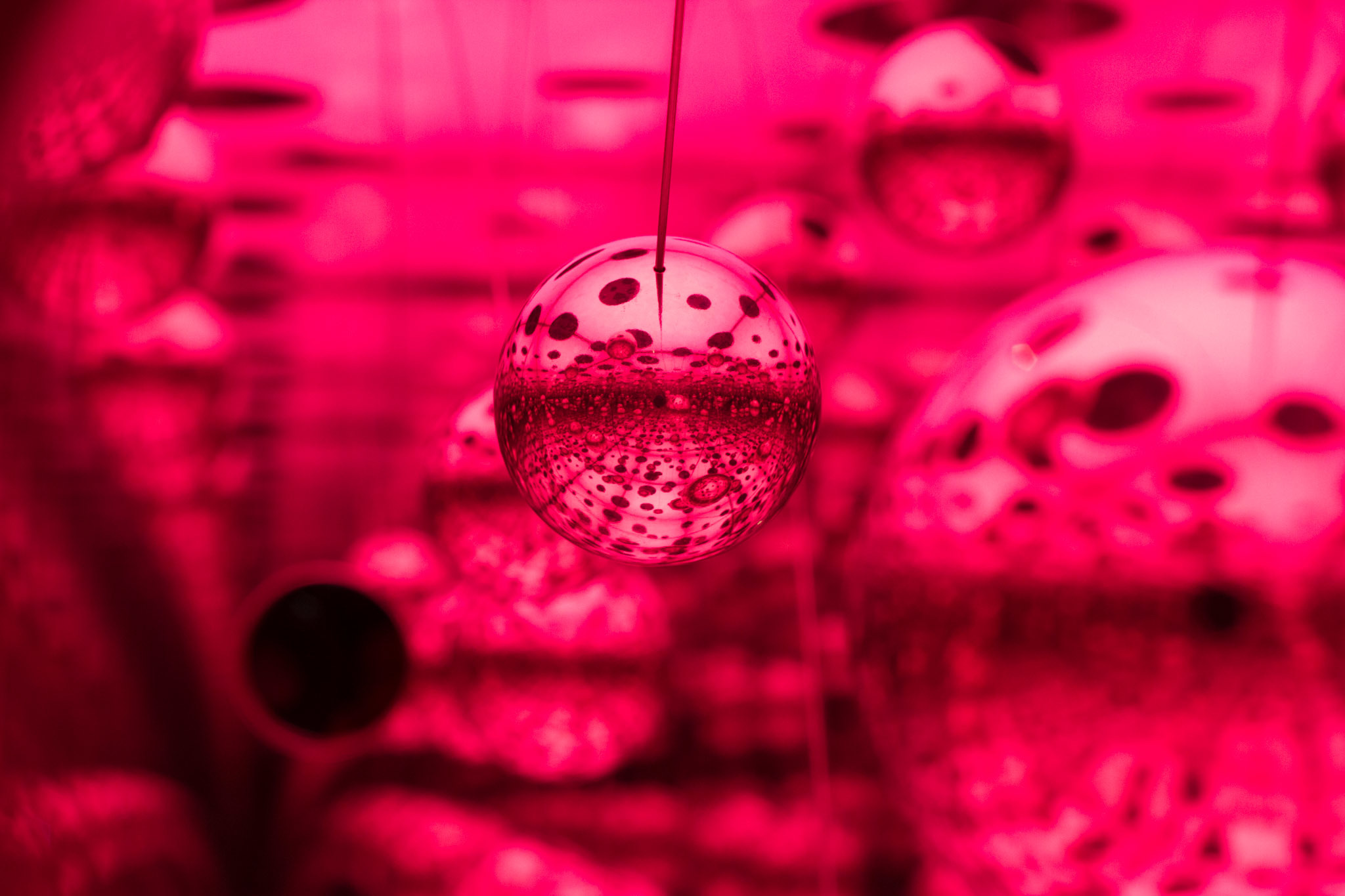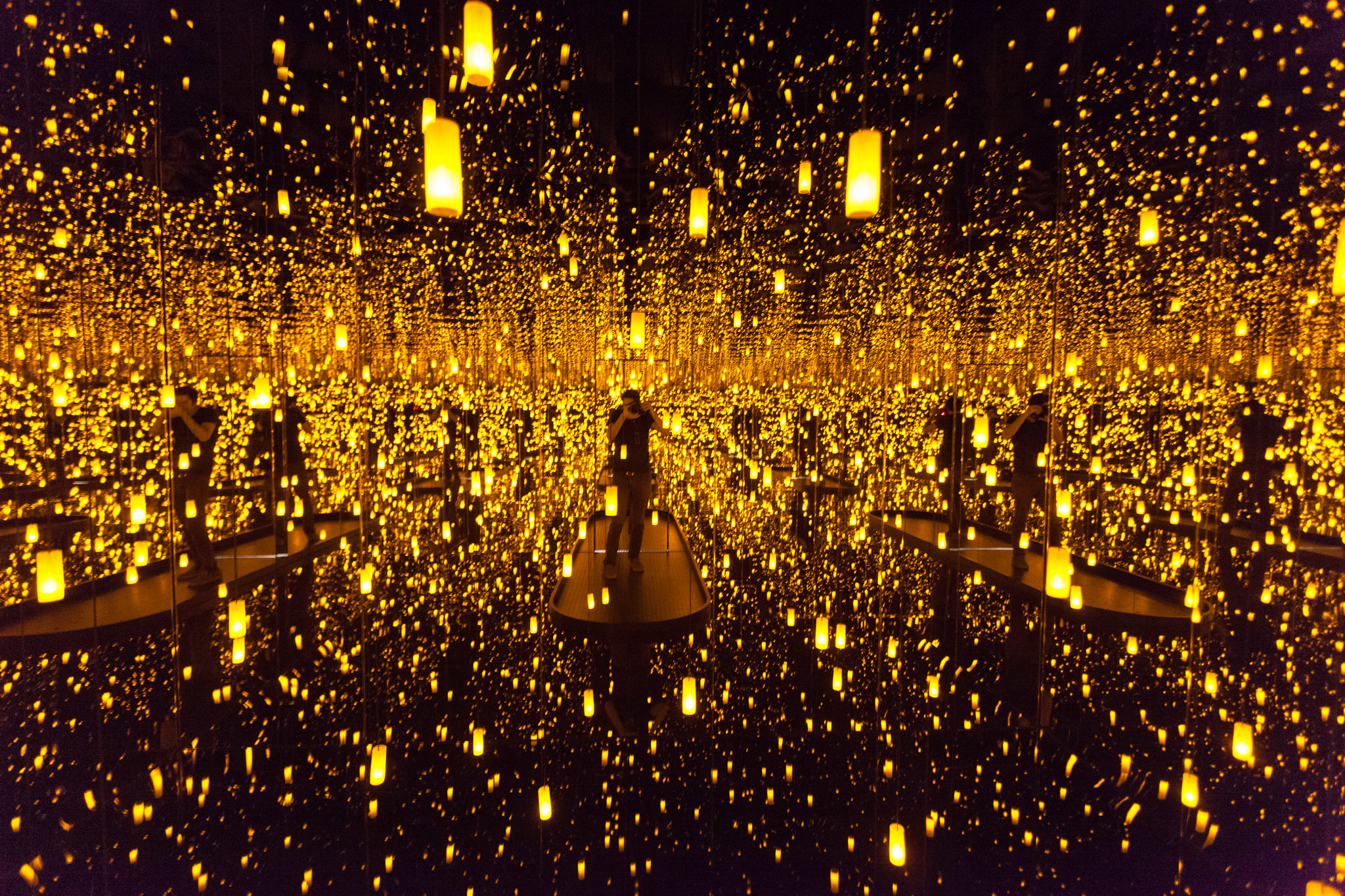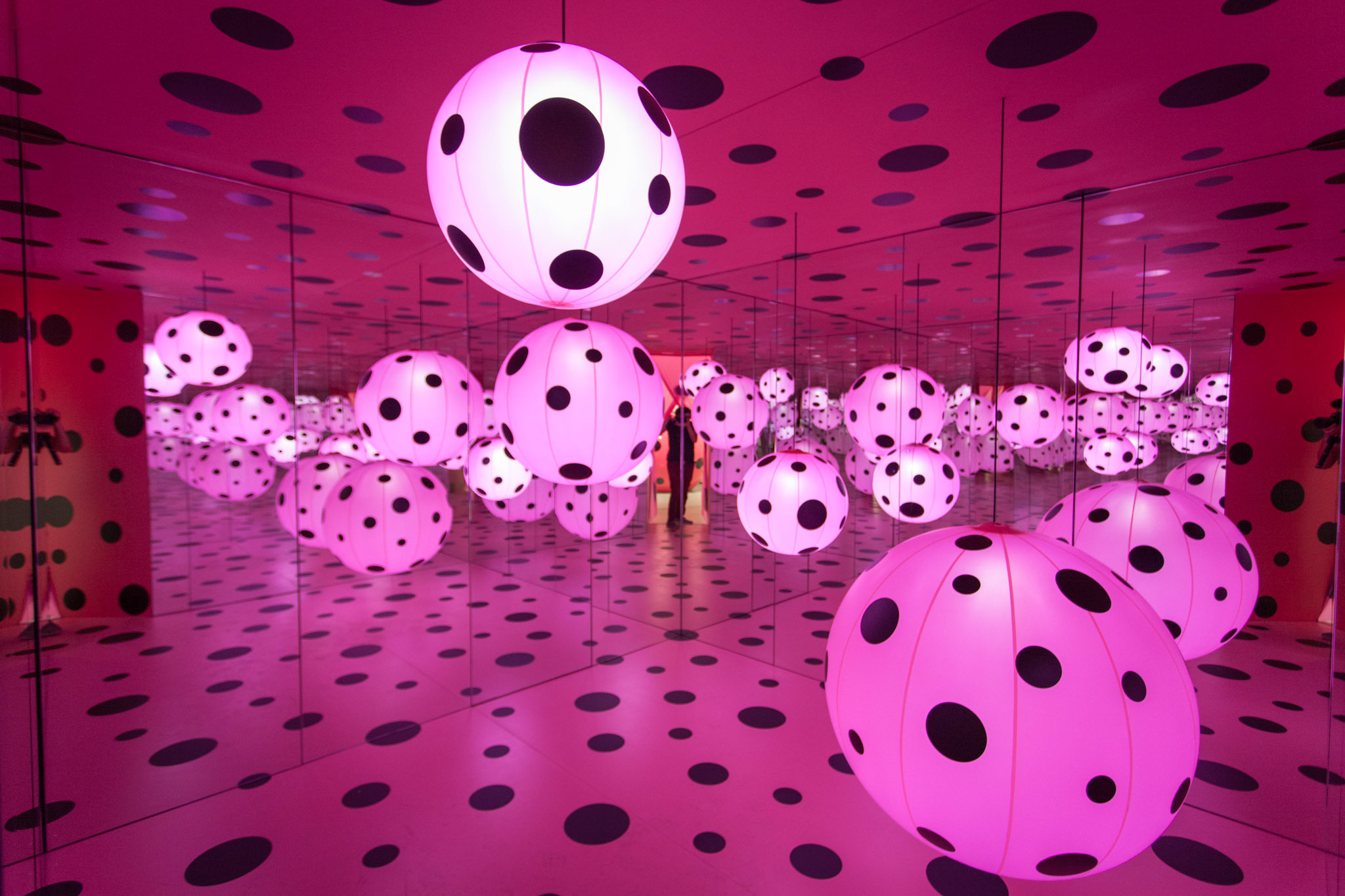 "Yayoi Kusama: Infinity Mirrors" is at the Broad from October 21 through January 1. Tickets cost $30.