"To my dear friend Diego Rivera, we agree on everything." So wrote Pablo Picasso on a signed photograph that he gave to the Mexican painter.
But "Picasso and Rivera: Conversations Across Time," an exhibition of the two modernist masters' works at LACMA, is not a buddy comedy about two artists gallivanting about Paris, nor is it a bitter tale of two former friends going their separate ways. Instead, the exhibition explores their working relationship as a moment in time and a precursor to later masterworks.
Through more than 100 paintings and prints as well as dozens of sculptural antiquities, "Picasso and Rivera: Conversations Across Time" explores how both artists mined their respective ancient cultures. Specifically, it follows the artists into and after World War I, when Picasso began to incorporate Greco-Roman mythology into his painted Iberian narratives and Rivera turned to muralism and Aztec imagery as a means of establishing Mexican unity and identity.
Left: Diego Rivera, Sailor at Lunch (Marinero almorzando), 1914. Photograph: Courtesy Museo Casa Estudio Diego Rivera y Frida Kahlo, Guanajuato
Right: Pablo Picasso, Student with Newspaper (L'etudiant au journal), 1913-14. Photograph: Courtesy The Metropolitan Museum of Art.
Picasso's Cubist canvases heavily influenced Rivera when the two met in Paris in 1914; soon after, Rivera's colorful, curved forms subtly found their way into Picasso's paintings. But their paths eventually diverged as they both reexamined the stability of classicism following the fallout of WWI. The gallery is laid out in response to that: A small joint space of Cubist works gives way to a large gallery, split down the middle with Rivera's Mesoamerican creation tales on one side and Picasso's mythological Minotaur on the other. In the center, a short video juxtaposes Rivera's "Pan American Unity" mural with Picasso's "Guernica"—an iconic work that just barely eluded the Miracle Mile museum's show.
The exhibition frequently pairs the artists' paintings with their ancient inspirations, whether Aztec deities from Rivera's personal collection, Roman reliefs on loan from the Getty or a reproduction of the Venus de Milo, which both artists studied in their traditional training. In that way, the exhibition isn't so much about how their works were similar, but rather how they engaged in similar conversations with history. If modern art was initially about breaking with classical tradition, this was a moment when classicism was sucked back into the present with political and social profundity.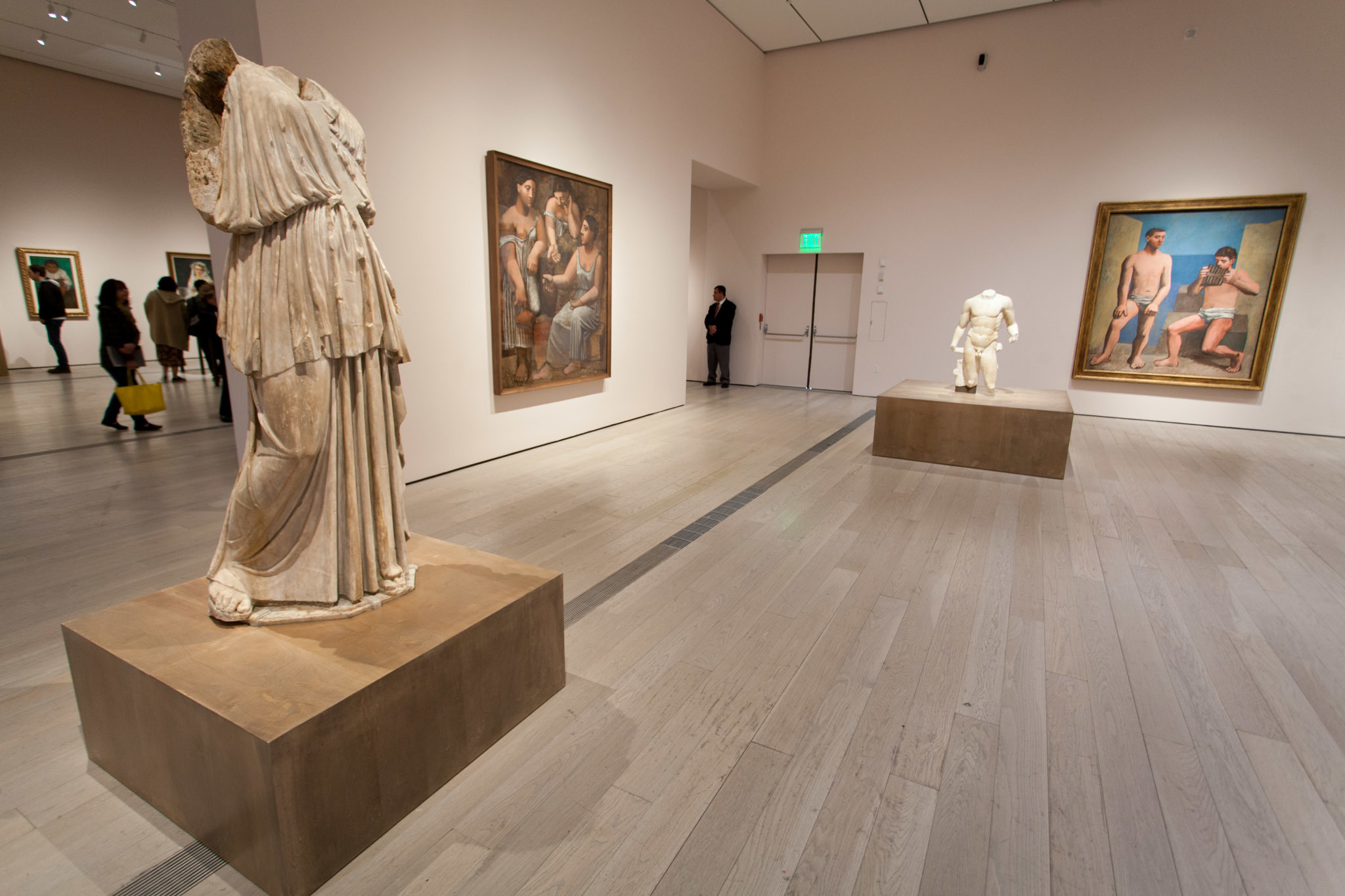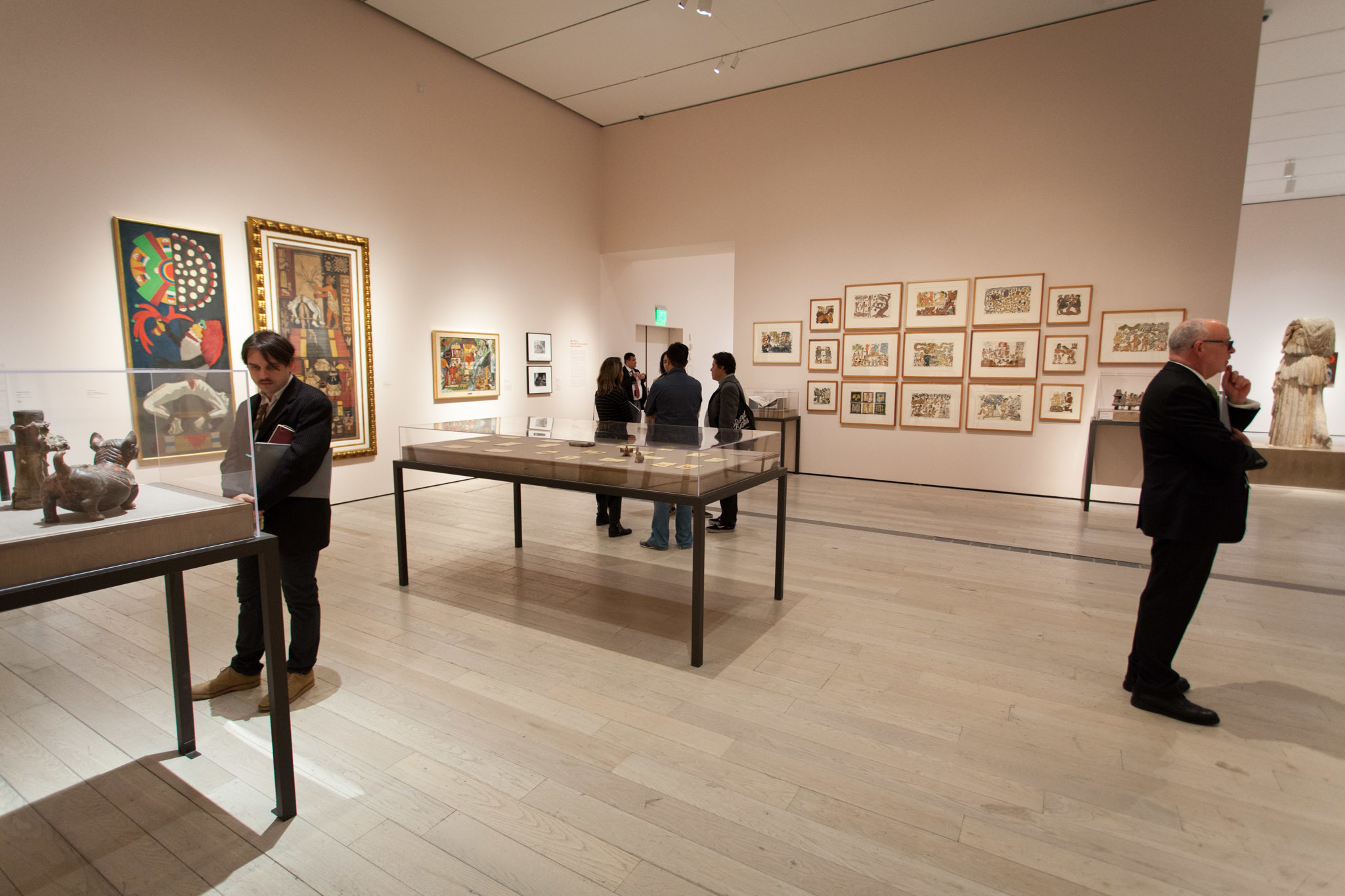 After its run at LACMA, "Picasso and Rivera: Conversations Across Time" will make its way to Mexico City's Museo del Palacio de Bellas Artes, which helped organize the exhibition. It's a cross-cultural conversation that extends beyond the gallery walls and into everyday life, with a slate of "Year of Mexico" celebrations set to hit L.A. in 2017, as well as the launch of Pacific Standard Time: LA/LA in the fall.
"Picasso and Rivera: Conversations Across Time" runs at LACMA through May 7, 2017. Admission to the museum and special exhibition costs $25.
Want more? Sign up here to stay in the know.