The spirit of the holidays descended upon Santa Monica this past weekend for SantaCon, an adults-only gathering held worldwide where people dressed up in mostly Santa costumes, as well as reindeer and elves, walk and drink their way around the city. This year, participants followed a route announced online that started at Barney's Beanery in Santa Monica and ended in Culver City. Throughout the day, the event's Twitter account alerted people of which bars had room for more Santas and when they should start paying their tabs to get on with their walk. Early on in the night, the group stopped in at Plan B, a gentleman's club on Pico Boulevard—so they really aren't joking when they say don't bring your kids.
The revelers were joined by their not-so-jolly clown friends with protest signs accusing Santa Claus of seemingly minor things, such as being a regifter, to more serious crimes like running a sweatshop. Here are our favorite moments of the festivities.
Looking for more Christmas events? We've got you covered here.
Photographs by Philip Cosores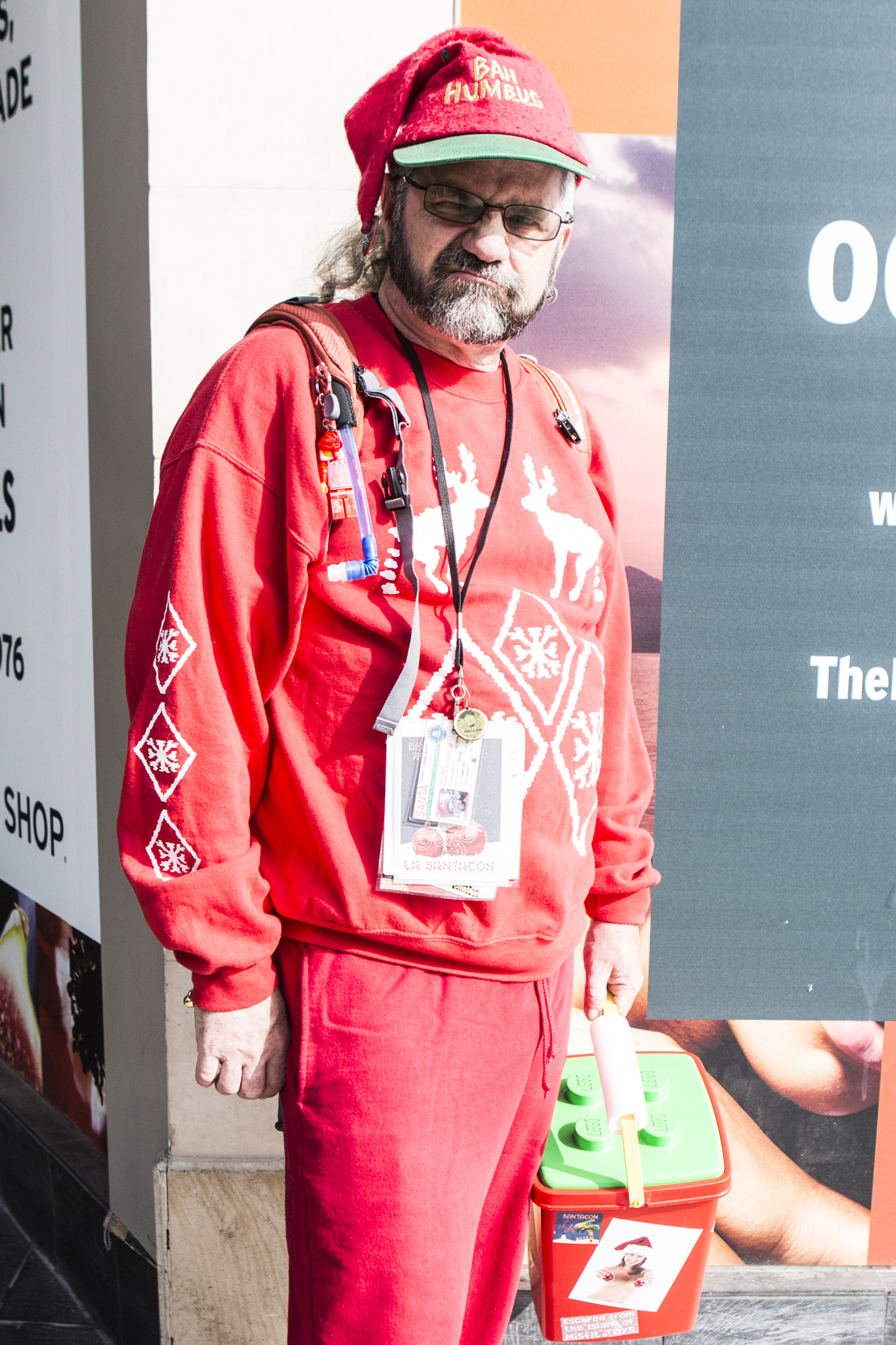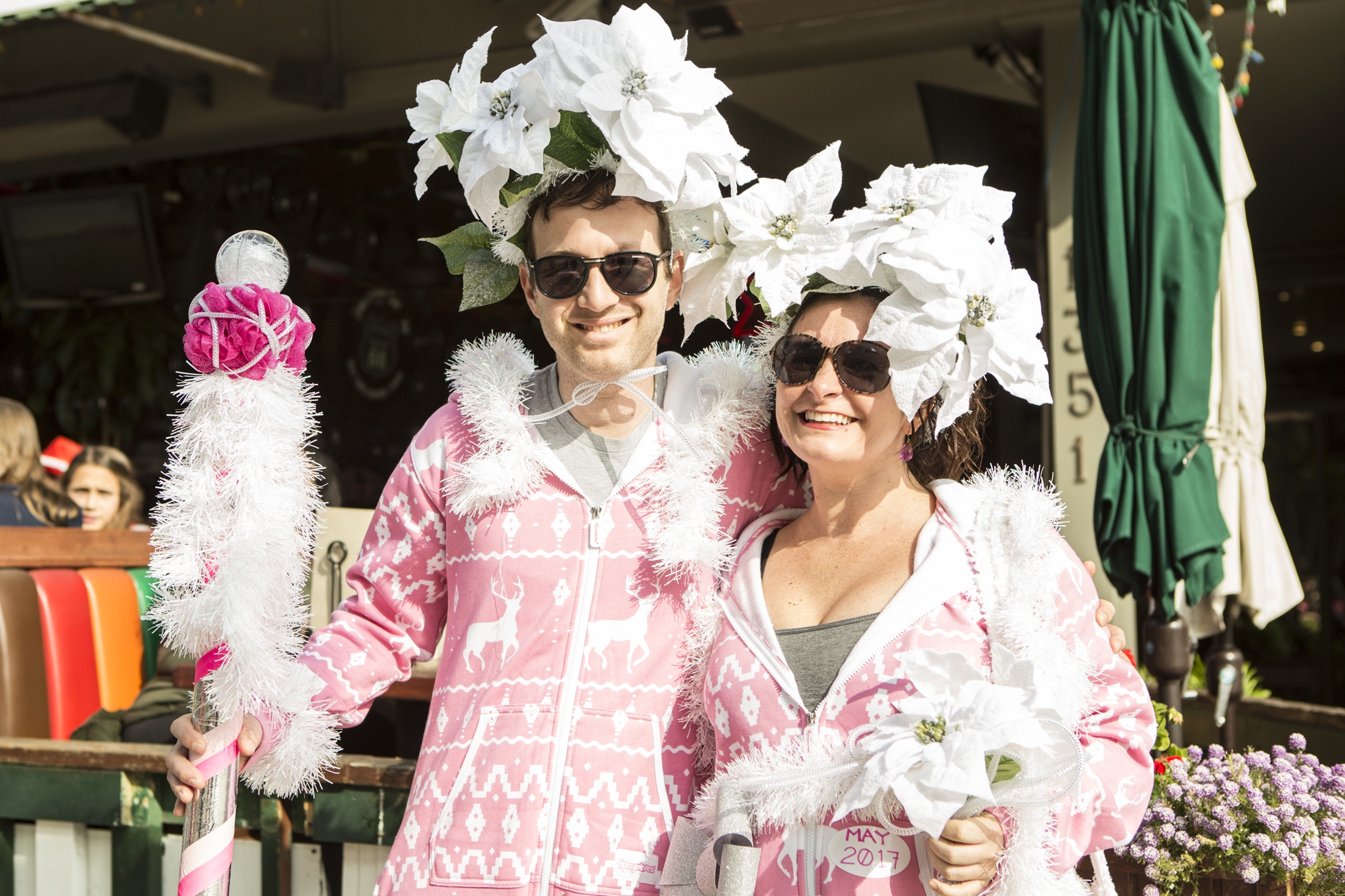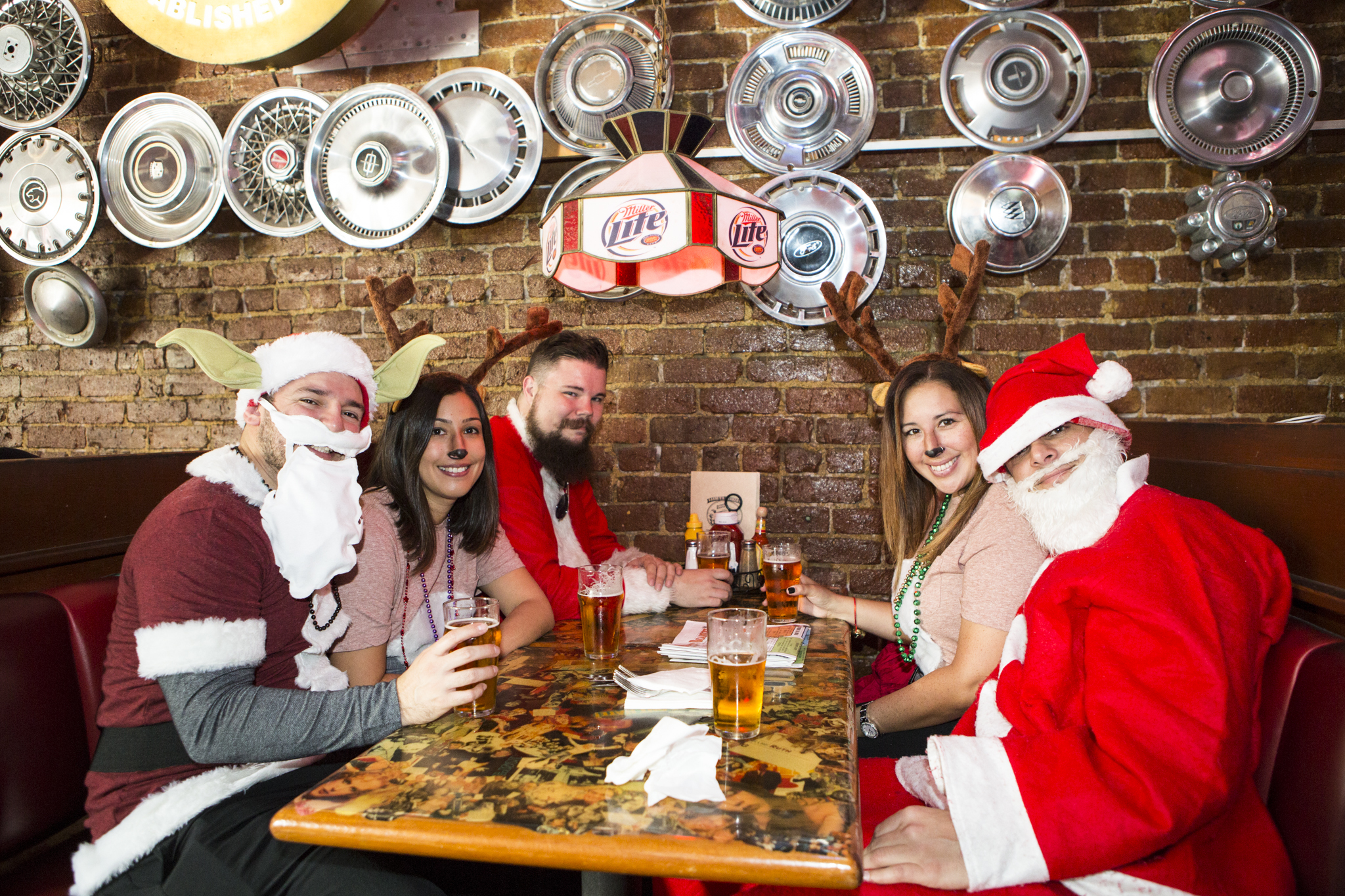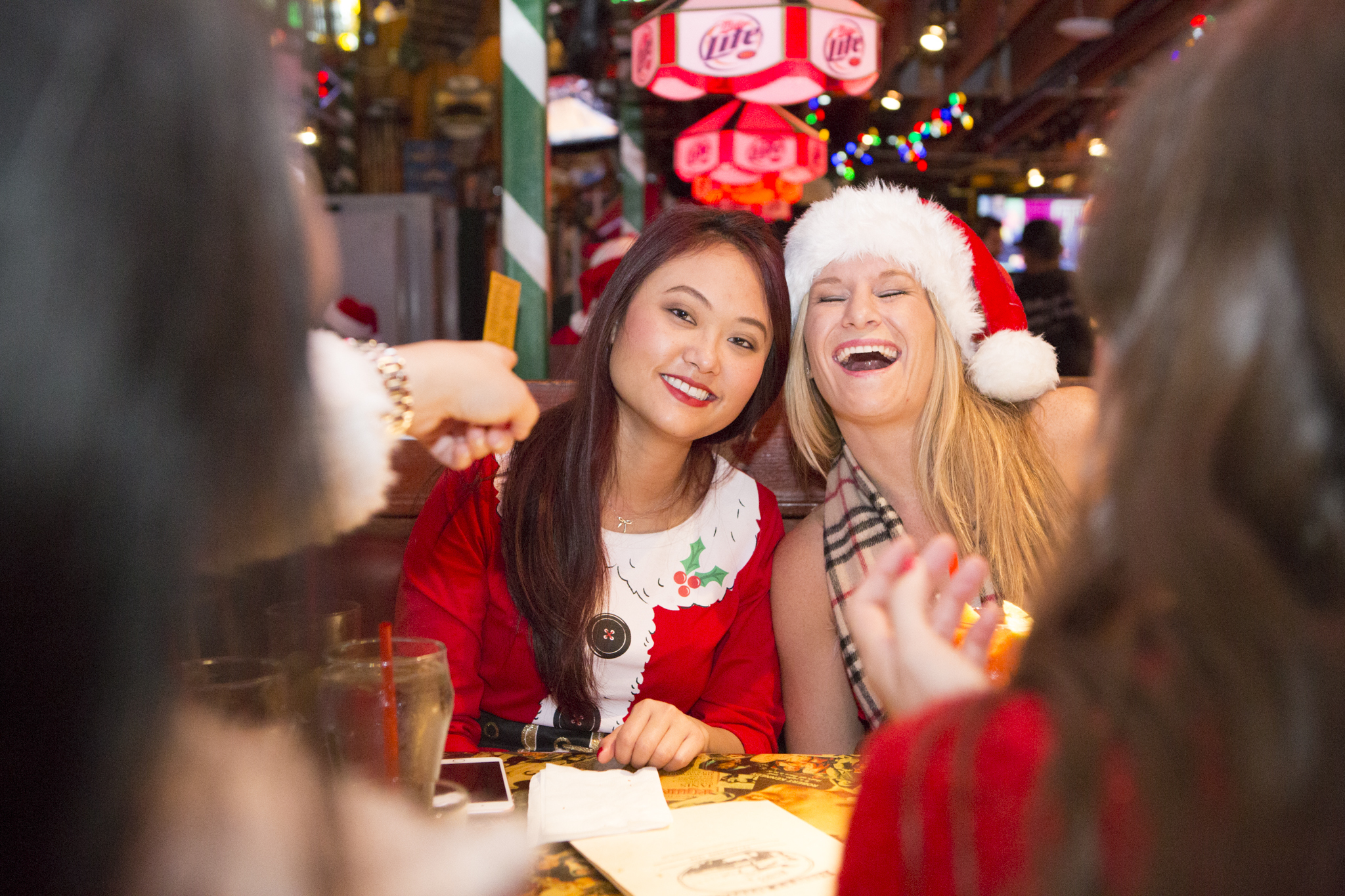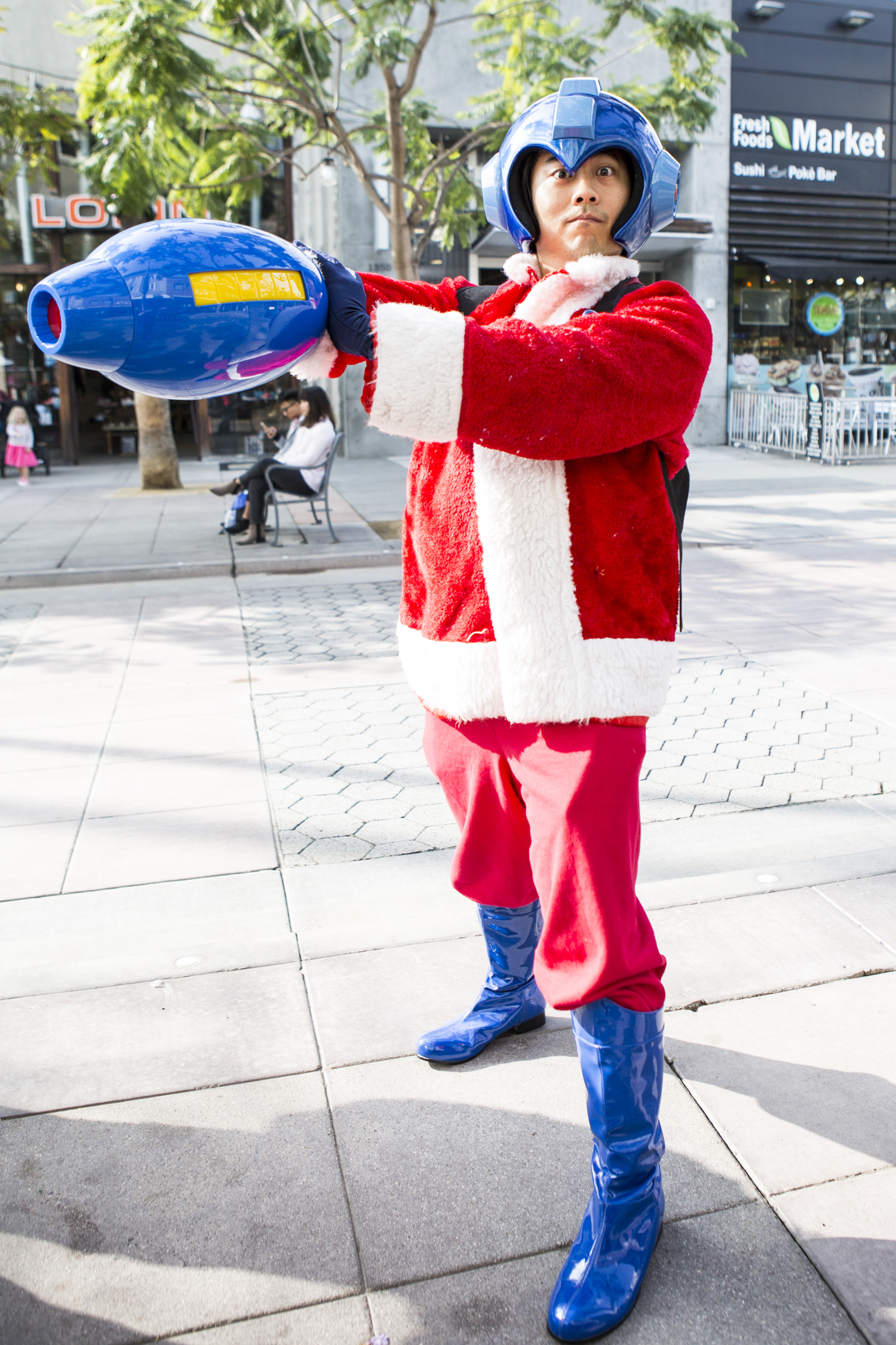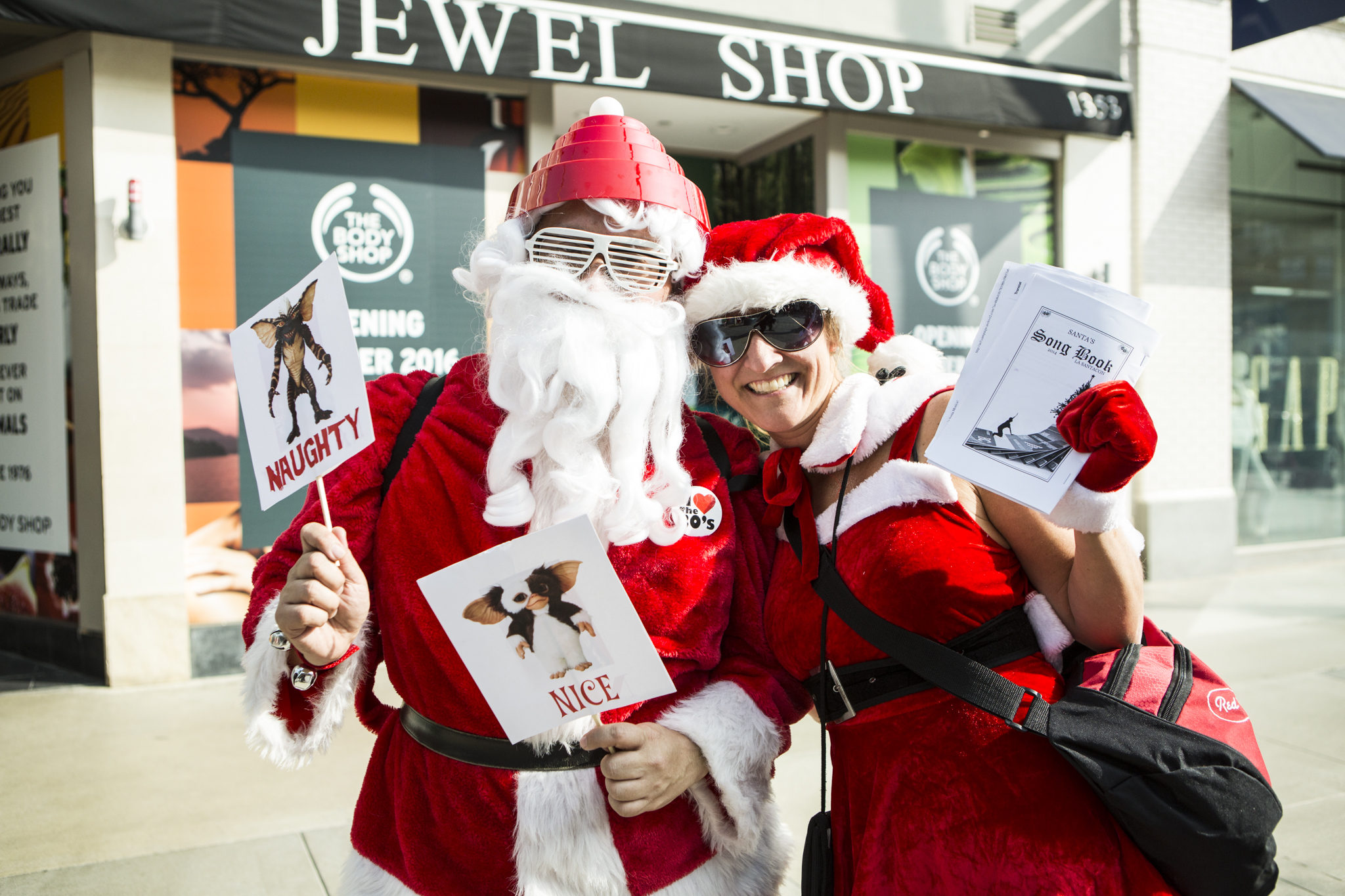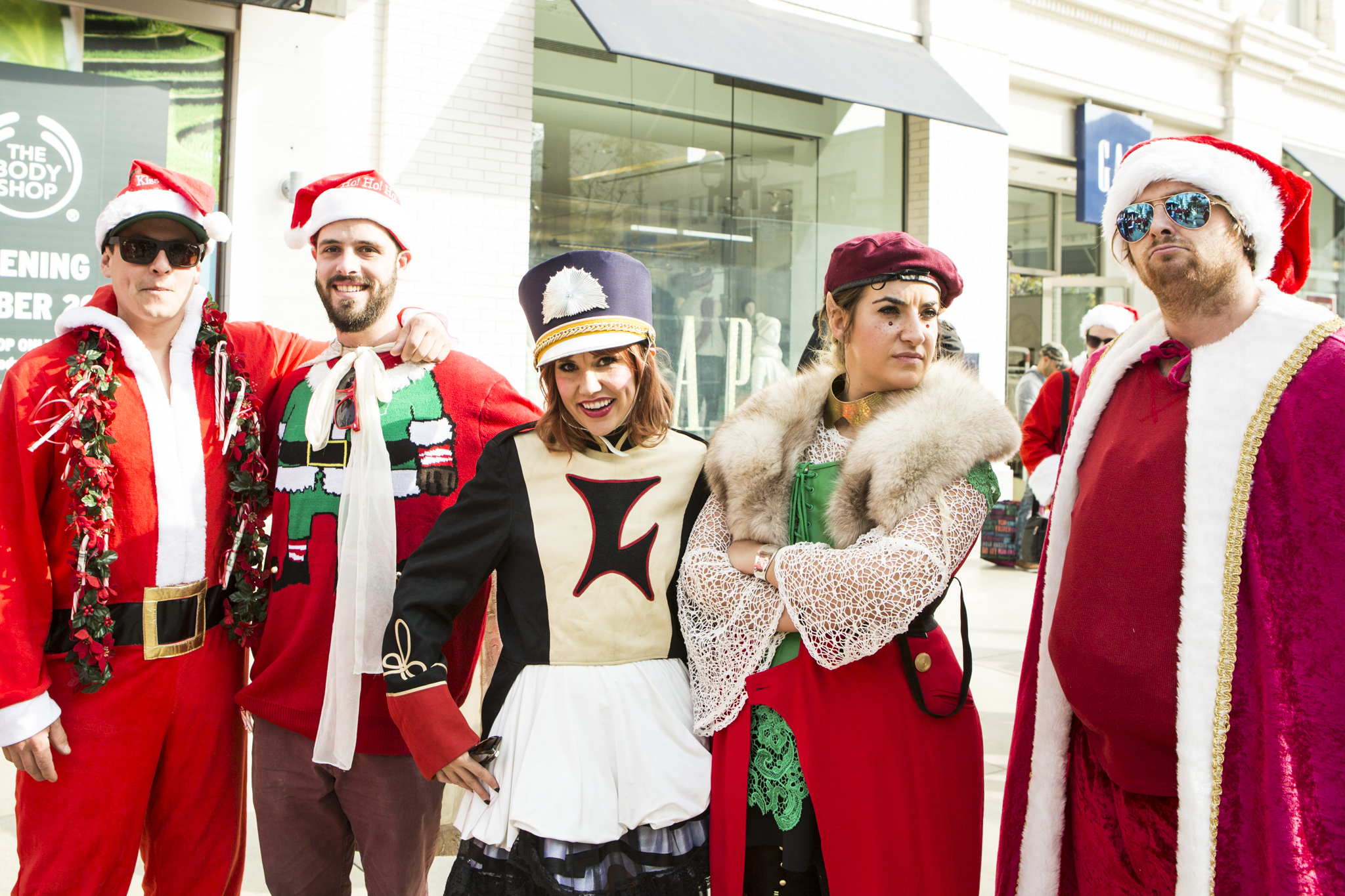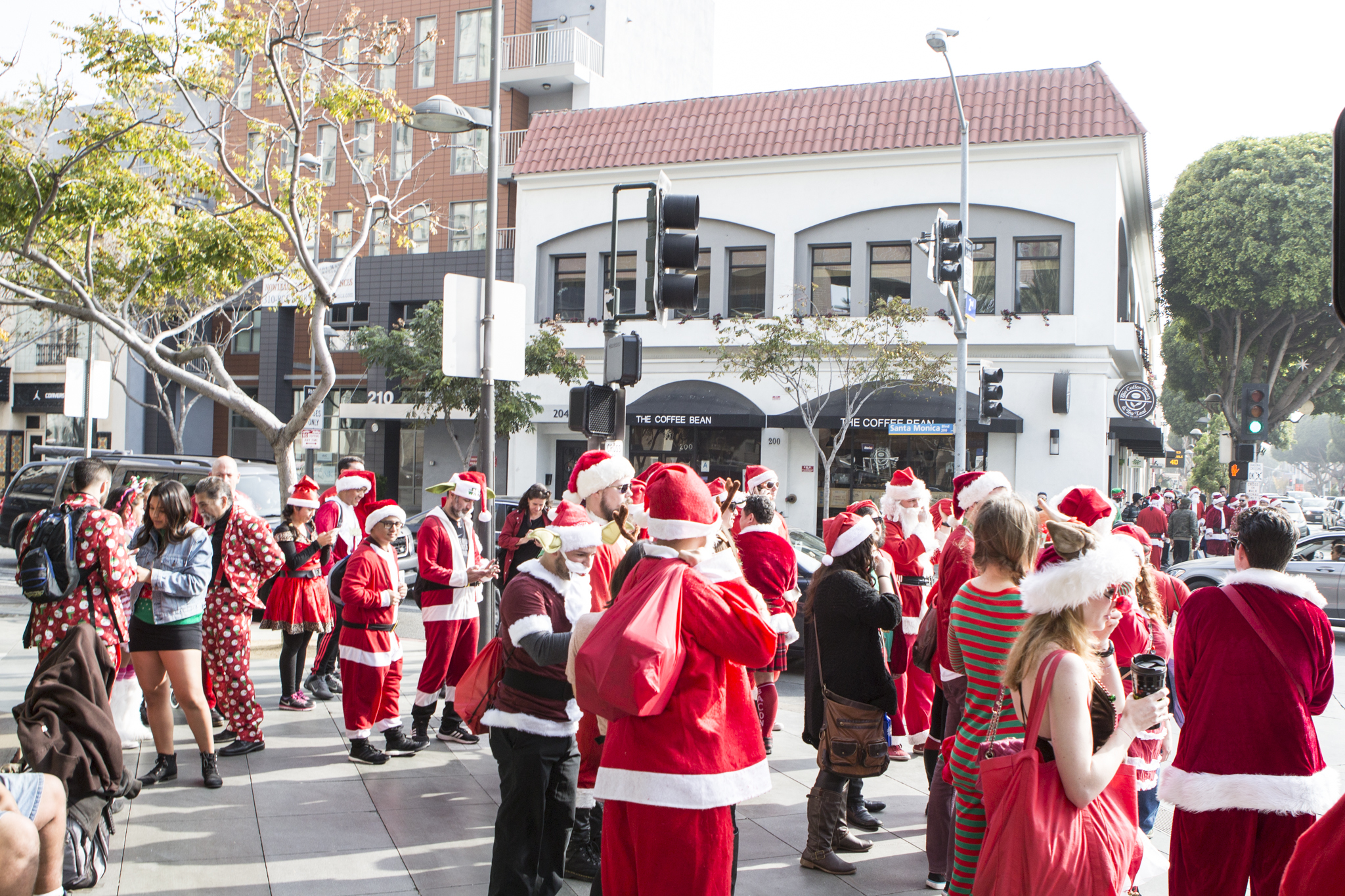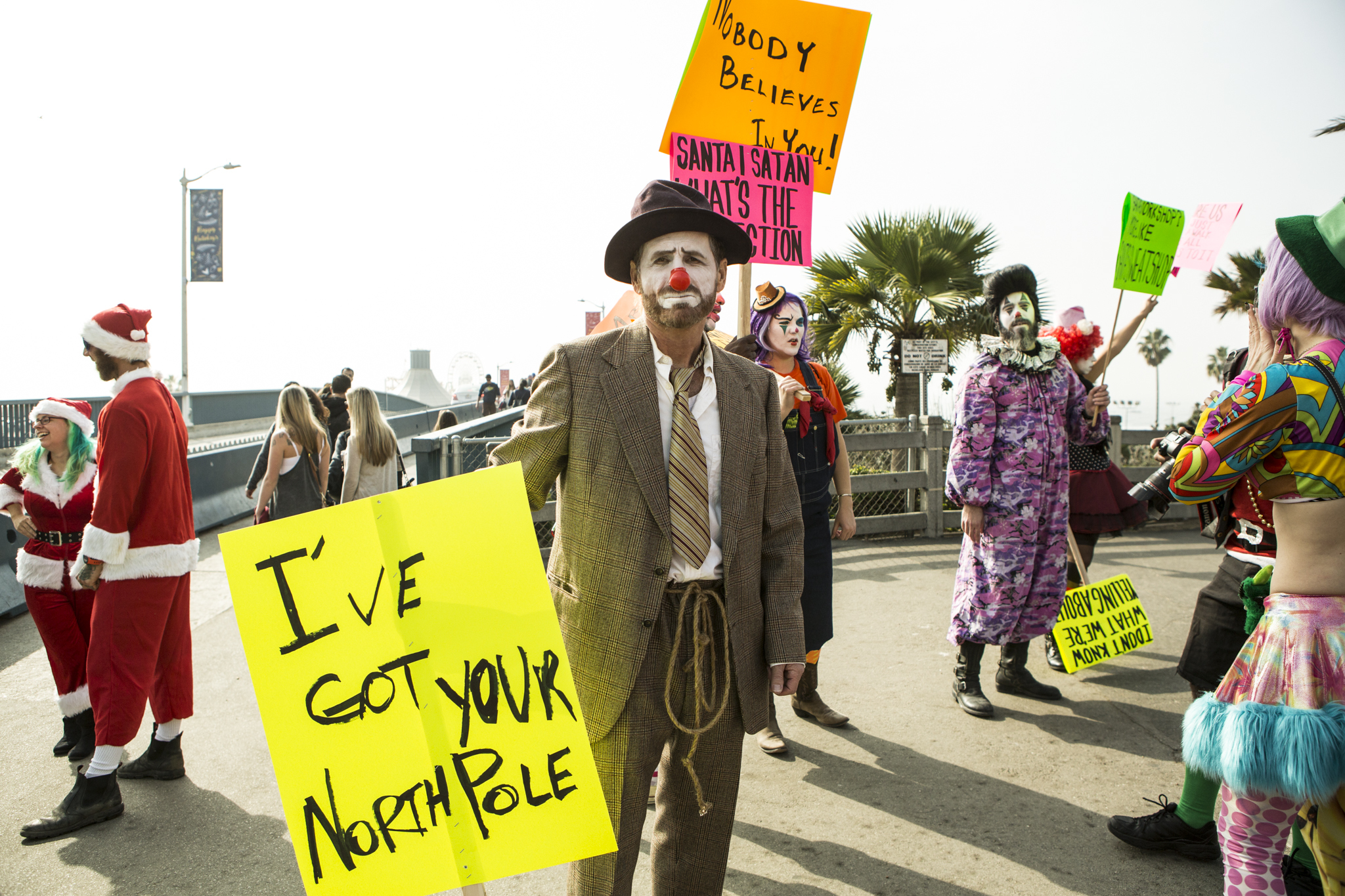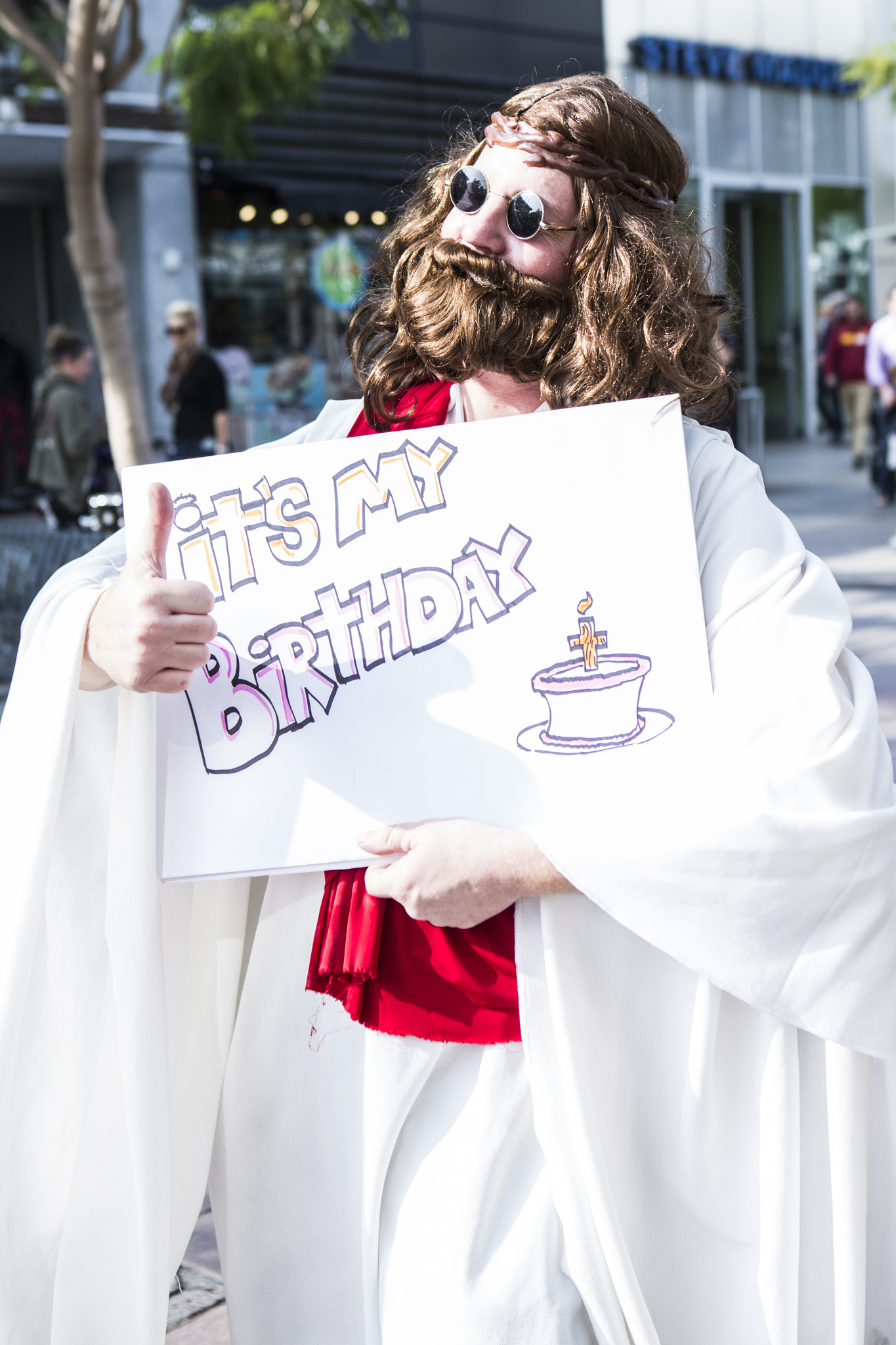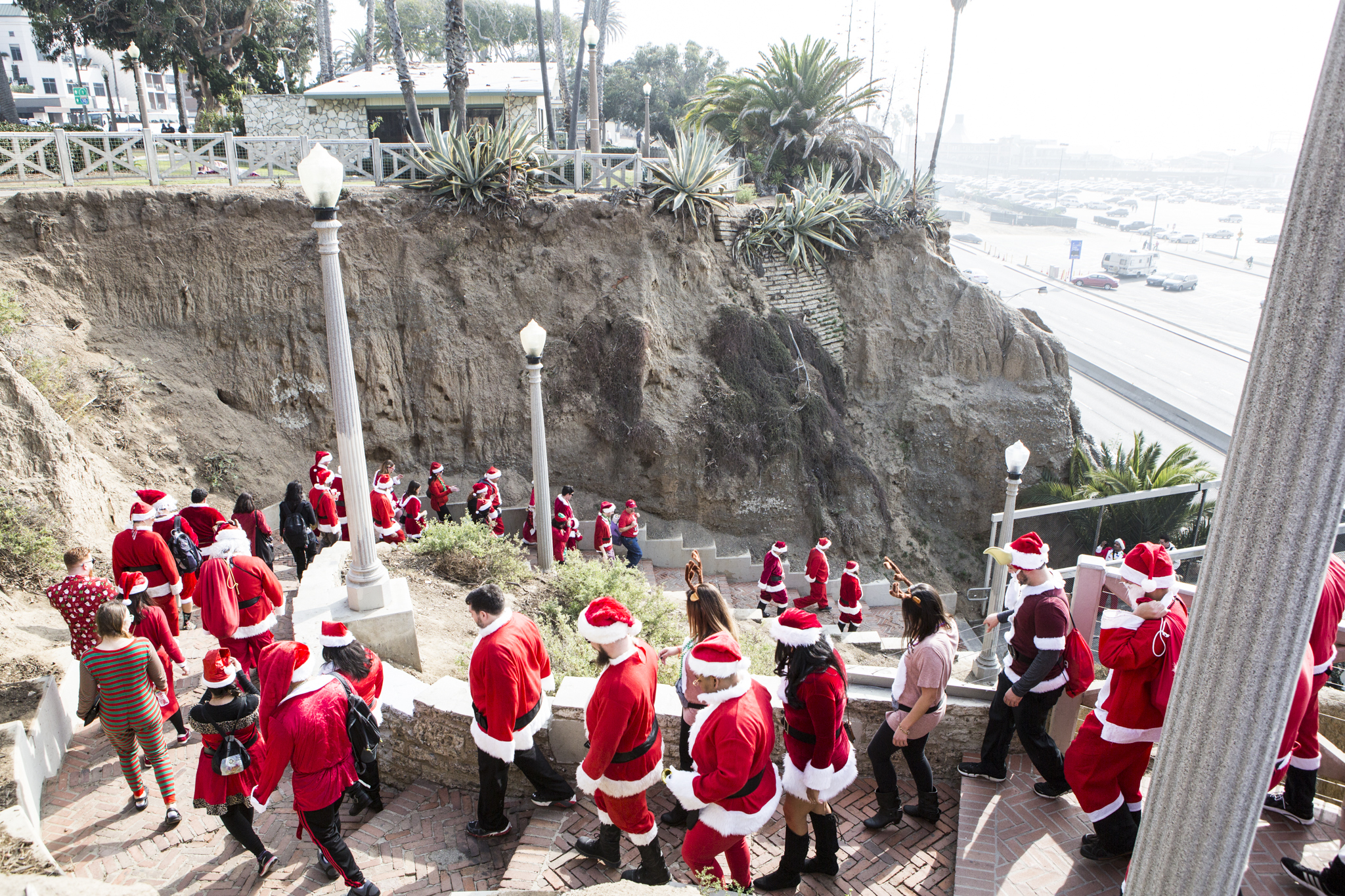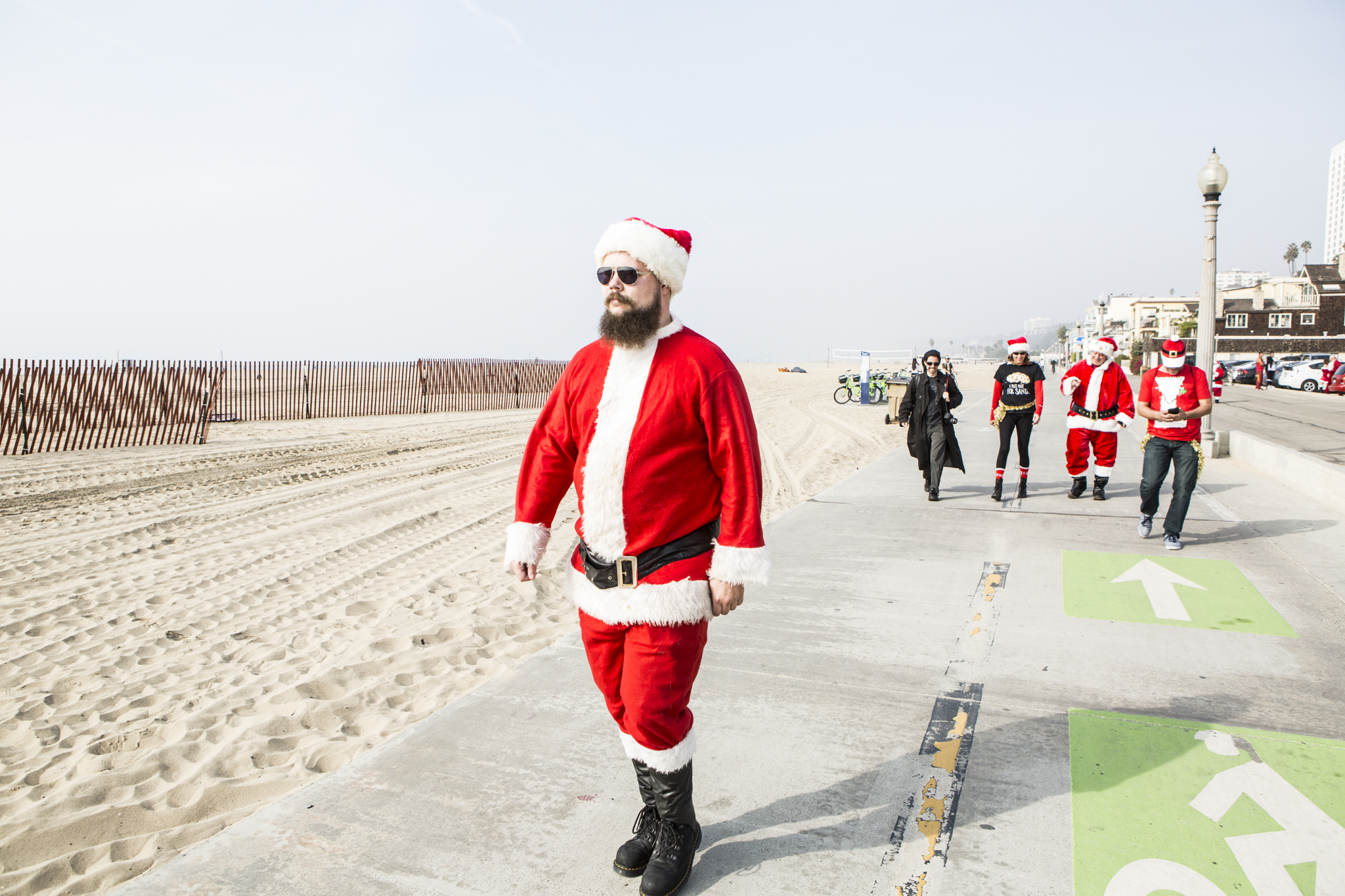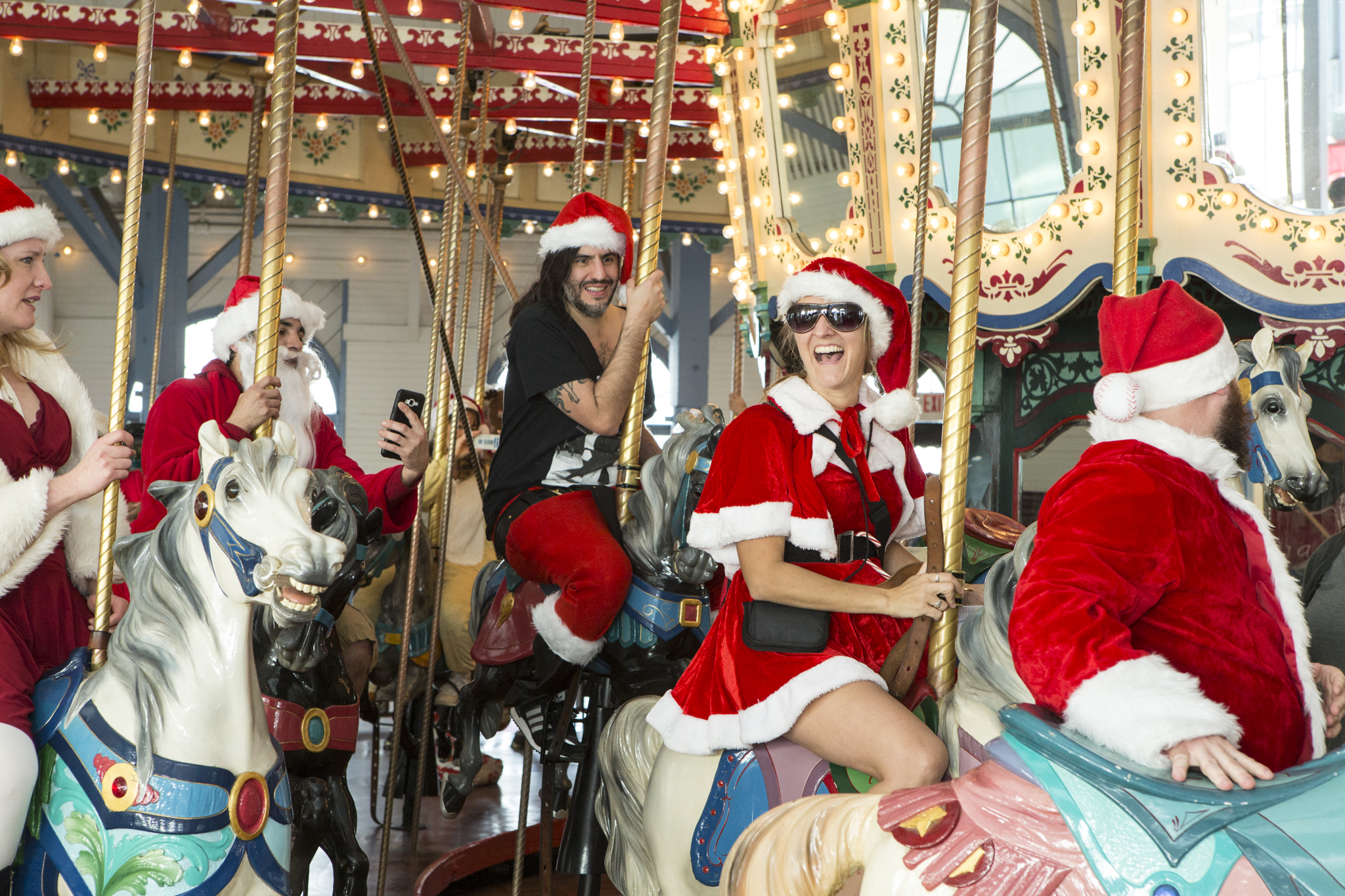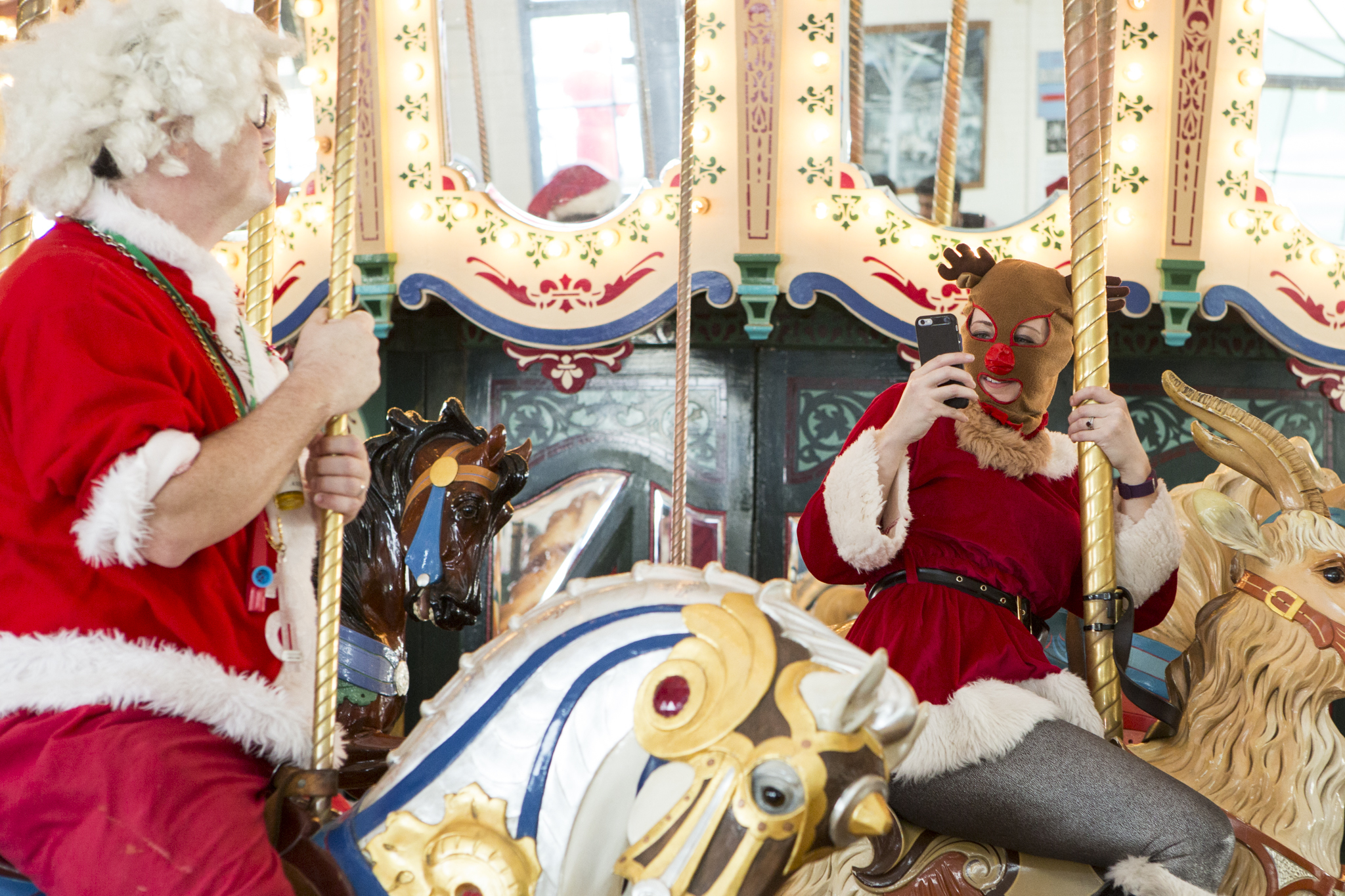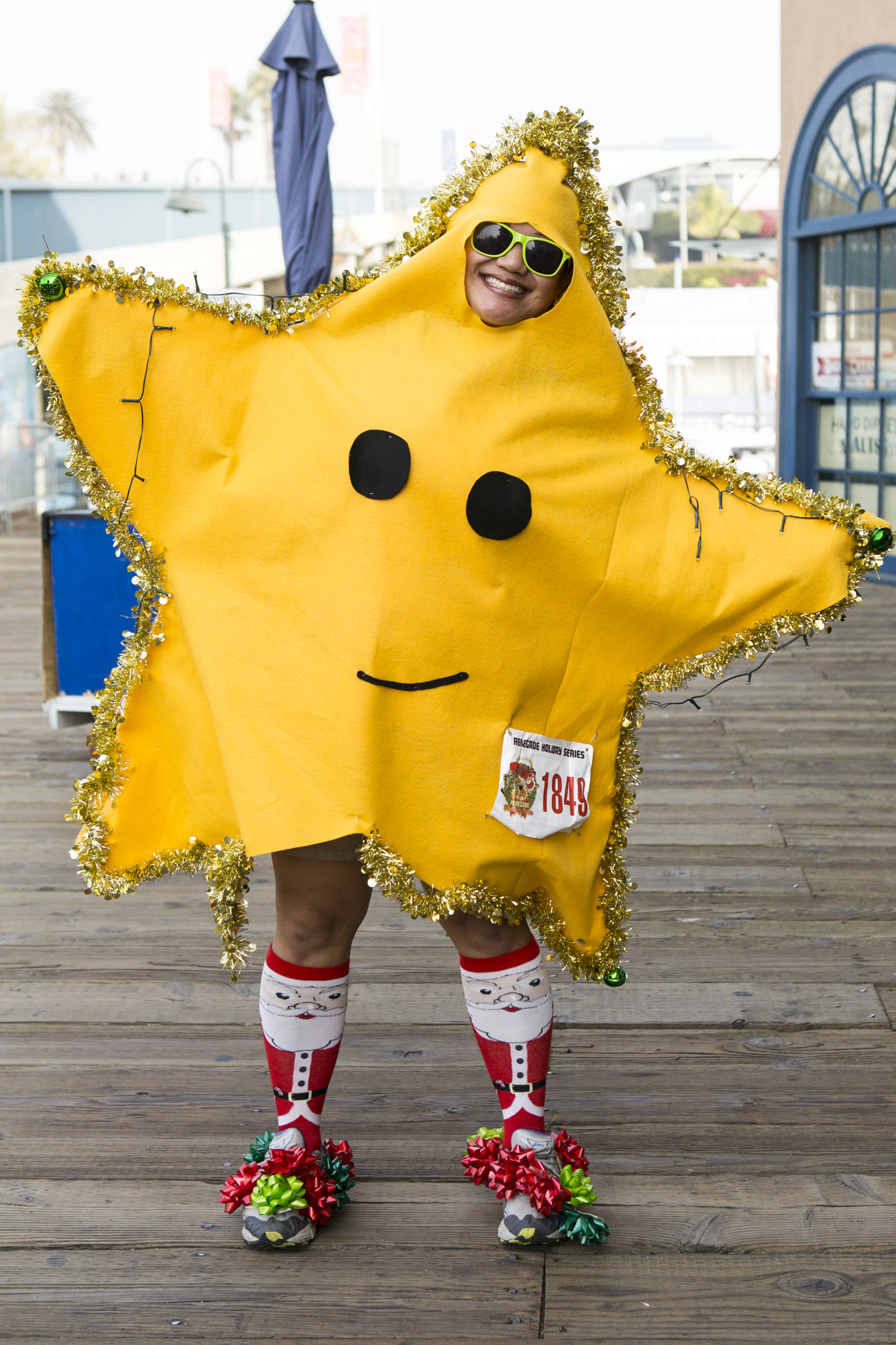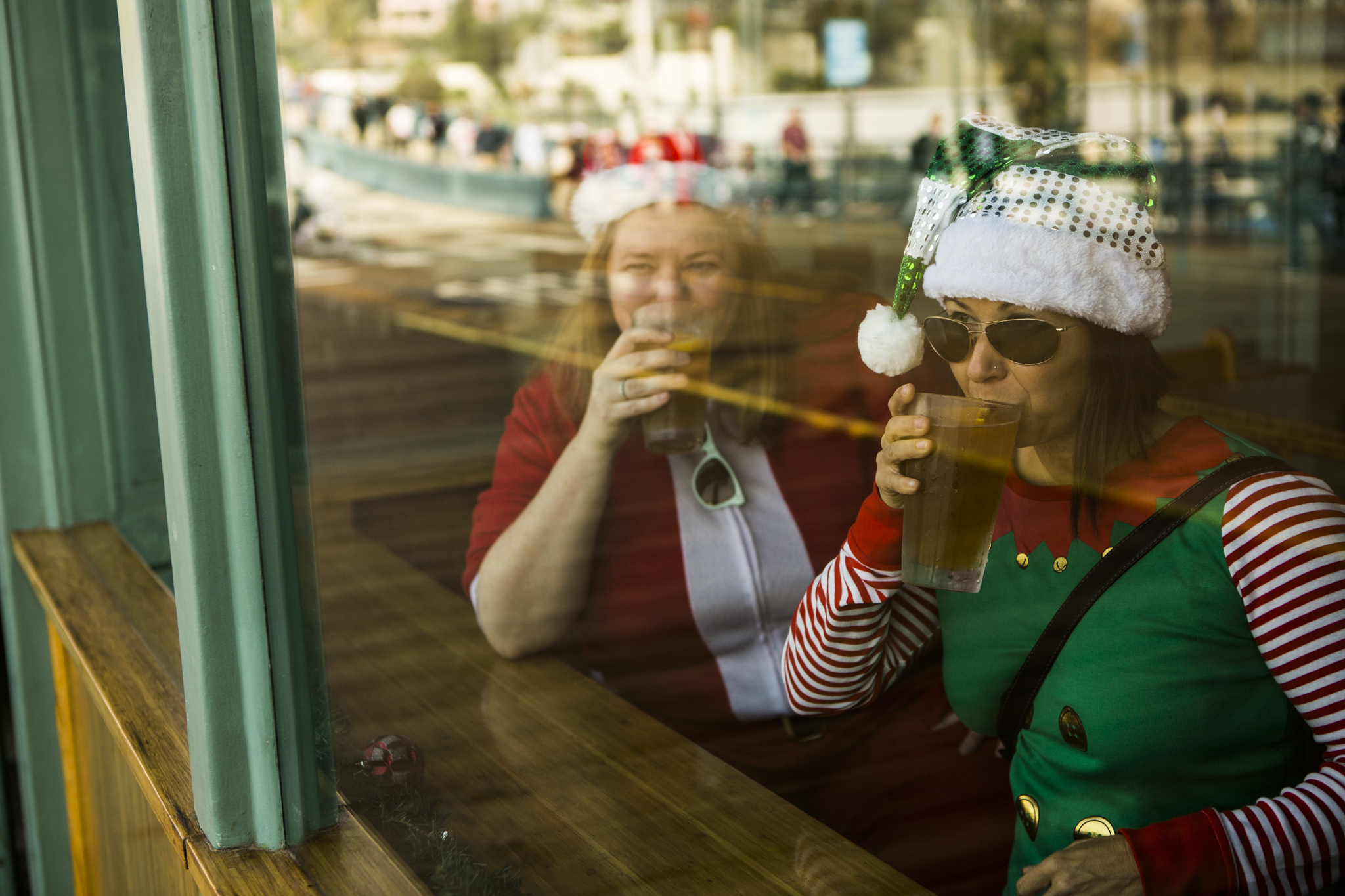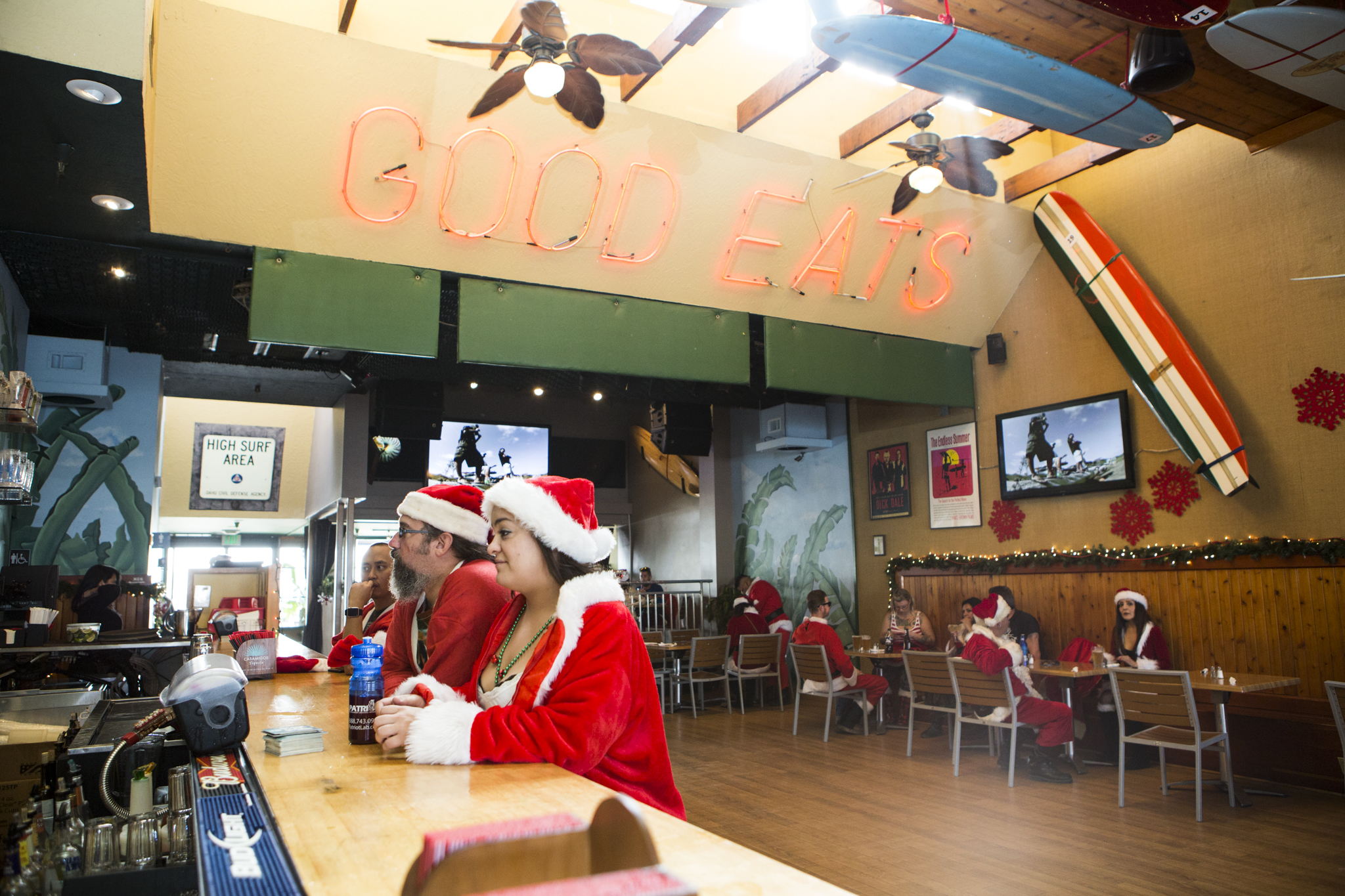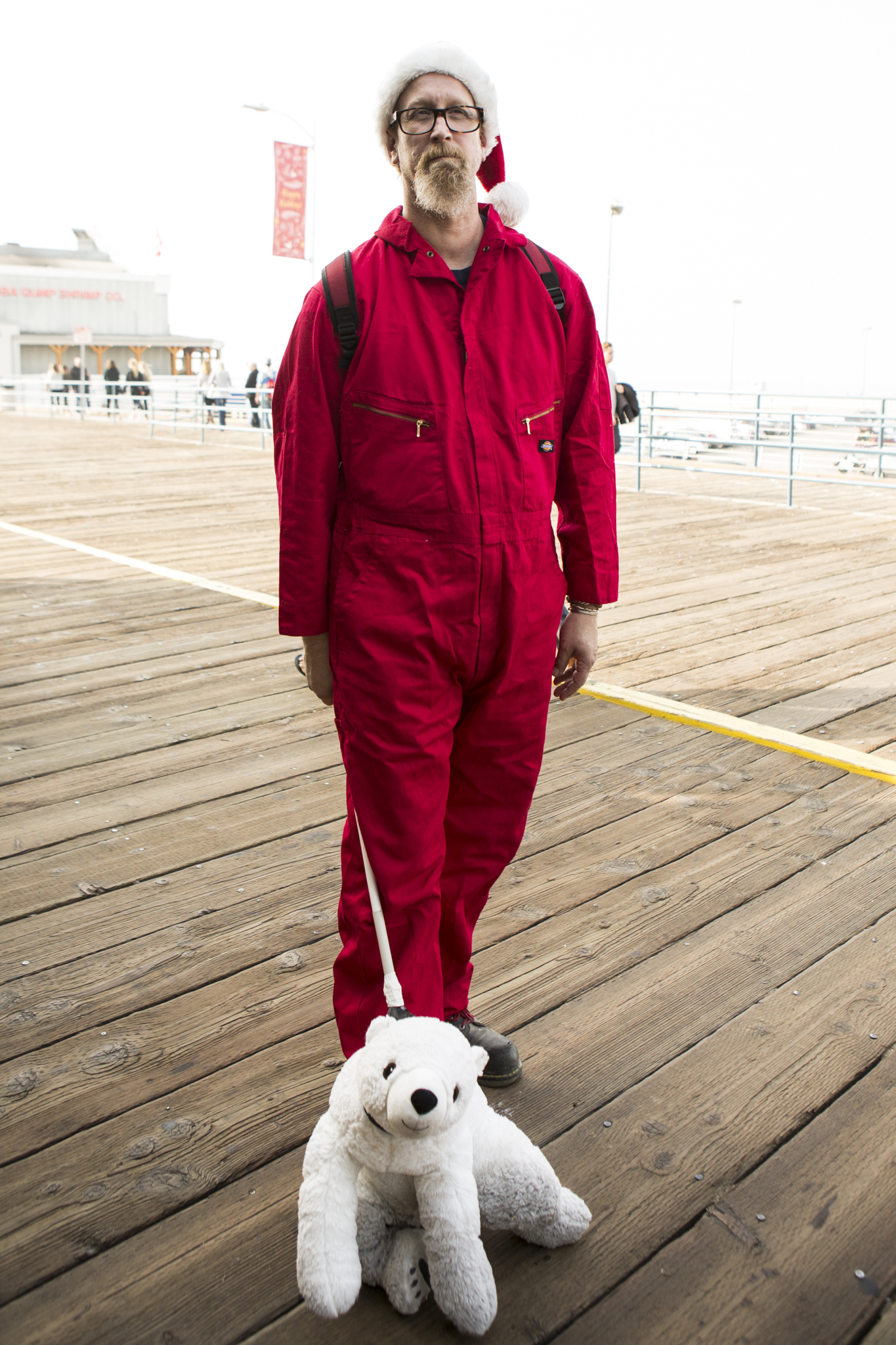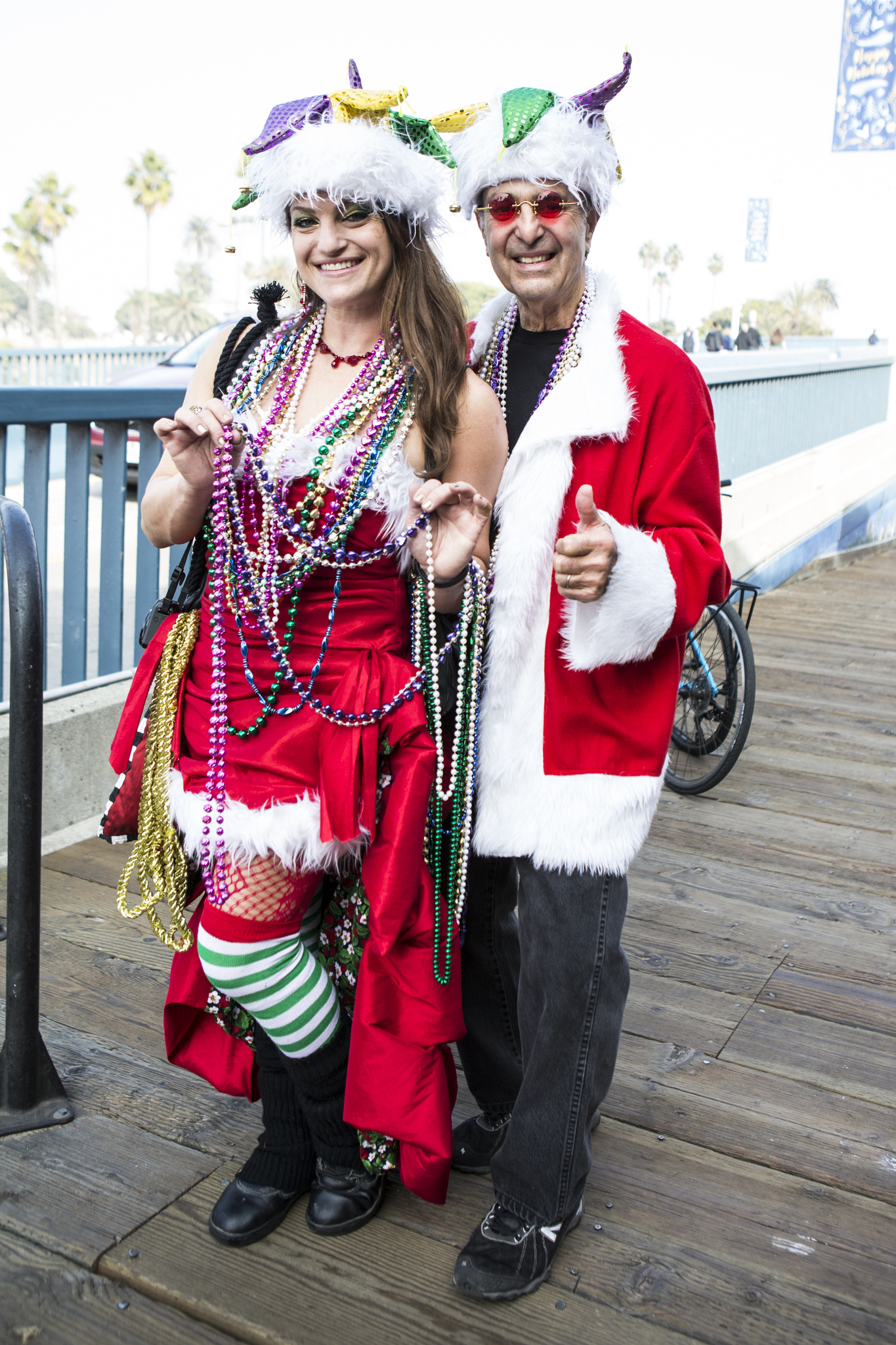 Want more? Sign up here to stay in the know.