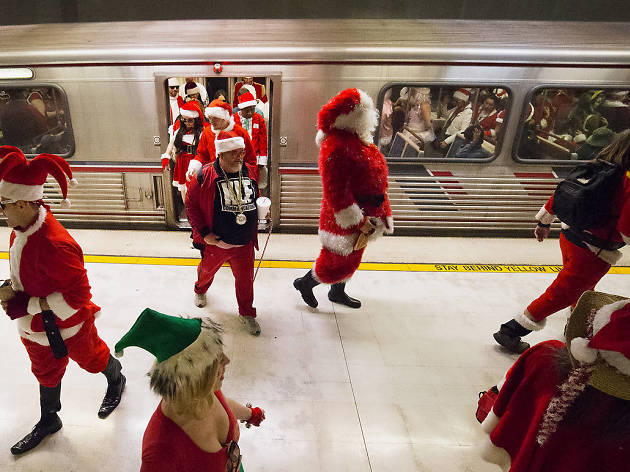 A guide to SantaCon 2019
Looking for a ho-ho-ho-down with hundreds of Santas? SantaCon 2019 may be just the holiday celebration for you.
SantaCon is a holiday celebration with a pretty simple premise. Get a whole bunch of people to dress up like Santa Claus and hit the town. They party and pub-crawl and have a jolly old time. Want to join in? Here's everything you need to know. And don't forget, you're (really!) going to need a costume. It may seem like it's still too hot outside to don a furry red cap and coat, but a committed Santa will find a way. Get into the spirit with a scroll through our favorite photos of SantaCon from previous years.
When does L.A. SantaCon take place?
SantaCon 2019 will be held Saturday, December 7, 2019, starting at 11am. Location details will be announced on the organizer's website as via the Santa Twitter account.
Do I need a ticket to attend?
No. SantaCon is a free, open-invite, self-organizing sort of affair. Just show up!
Are there rules for SantaCon?
There are, in fact, 25 rules for SantaCon. First of all, Santa Claus costumes are mandatory—and they're not just talking about a cute Santa hat. The expectation is that you'll go all red, get creative and really do it up (we've also seen Christmas hams, candy canes, etc.). Other rules include referring to all attendees and not speaking to the press. You'll want to brush up on the official rules page.
Is SantaCon safe for kids?
While kids aren't explicitly banned from participating, SantaCon has a pretty rowdy reputation which might not be ideal, especially for very young children. We wouldn't want them having their fairy tale dreams of Santa Claus shattered by a beer-soaked party dude.
Prefer to stay home and watch a Christmas movie?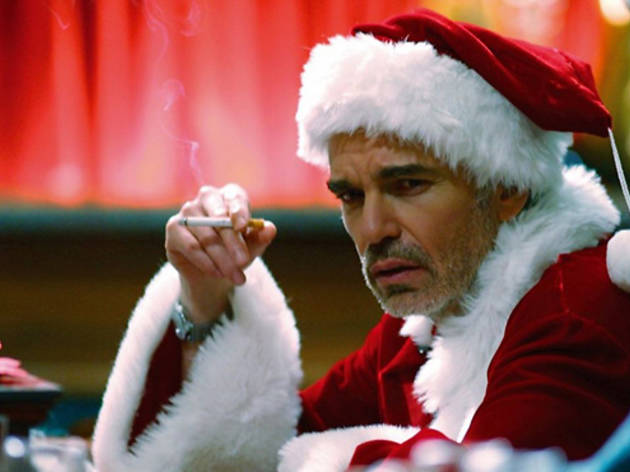 Roast a chestnut, nog an egg and settle in with some cookies and milk to Time Out's top Christmas movies—our cinematic sack is bulging with goodies.
Best selling Time Out Offers