From grand exhibits in major museums to quirky shows at independent galleries, this was a great year for art in Los Angeles. We're lucky enough to have plenty of galleries to choose from, with something catering to our specific tastes always available somewhere. Here are our seven favorite art exhibits that took place this year—with some still ongoing!
Angelenos were treated to a comprehensive double exhibit featuring the work of controversial and iconic photographer Robert Mapplethorpe. "The Perfect Medium" revealed more dimensions to Mapplethorpe's body of work, spanning across mediums he experimented with, most of them done earlier in his career. It gave viewers an incredible peek into how his work evolved into the complex pieces that captured the attention and imagination of the world, even long after his death.
---
Founder Amanda de Cadenet began Girlgaze as a social media platform highlighting powerful images by mostly unknown, young female and gender-nonconforming artists from around the world. This endeavor quickly evolved into an important project recognizing the difficulties faced by women trying to break into the notably male photography industry, culminating in their first major exhibit at the Annenberg. The ongoing exhibit is an interactive experience that integrates social media, where it all began. The images are stunning and powerful, but even more impressive is the fact that most of the photographers in this collection are at the very beginning of their careers. Let girls show you how they see the world.
---
Doug Aitken's work is all about the human experience in fast-evolving, ever-changing urban environments. In this sense, he's the ultimate Los Angeles artist. "Electric Earth," which is still ongoing, fills the Geffen with several large-scale video installations that will take you on a psychedelic trip around Aitken's world.
---
The Cindy Sherman retrospective was the first special exhibition for the Broad and the first comprehensive showing for the artist. It spanned pieces made throughout her 20-year career, with a total of 127 photographs. Through her work, she has remained one of the most innovative and influential artists of her time, utilizing the self-portrait medium as a way to tell highly conceptual stories. Even James Franco recreated a series of Sherman's images for an exhibition called "New Film Stills," an homage to Sherman's "Untitled Film Stills." The exhibit prompted the museum to start charging for admission, but it was well worth the $12 price tag.
---
5. "Awol Erizku: Bad II the Bone" at Night Gallery
Awol Erizku's solo show at Night Gallery featured large-scale sculptures made using ordinary, everyday items mixed with not-so-ordinary things like an old Porsche. The abstract show is part of Erizku's Duchamp Detox Clinic, which is a moving gallery meant to find spaces that accommodate artists' specific needs. His show was an ode to the West Coast's gang culture, obsession with cars and basketball, among other things.
---
6. "Conspiracies, Monsters & Mythology: An X-Files Art Show" at iam8bit
In anticipation of the new X-Files season that premiered early this year, iam8bit put together a show featuring more than 30 artists depicting their favorite characters and such from the series. Fans were able to purchase beautiful works of art inspired by their favorite TV show at extremely affordable prices, many of which are still available. iam8bit regularly puts on these timely and accessible art shows that connect talented up-and-coming artists with more humble collectors that prefer their art with a bit of pop culture in them.
---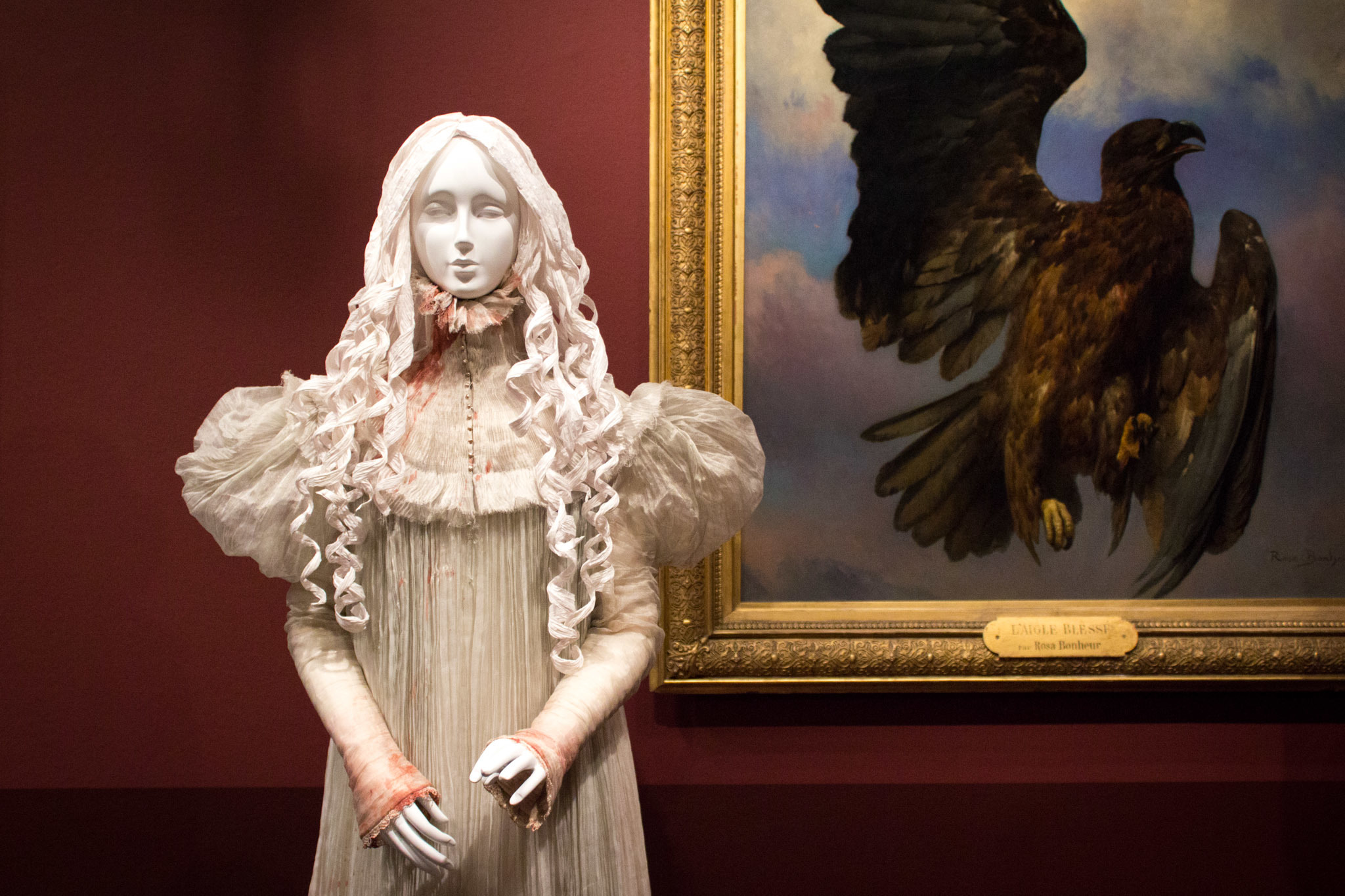 Visionary filmmaker Guillermo del Toro is widely respected for many visual spectacles on the big screen, like 2006's Pan's Labyrinth and 2013's Pacific Rim. LACMA put on display around 600 items from del Toro's private collection that have inspired him throughout the years, from paintings and drawings to books and artifacts. The retrospective utilized a unique approach in organizing by theme rather than the usual chronological order. It was an exciting look into a brilliant mind.
Want more? Sign up here to stay in the know.