The La Brea Tar Pits and Museum are pretty surreal.
"Our excavators get asked, 'Oh, are you actors? Robots?' Or people think it's an art exhibit because [the Los Angeles County Museum of Art] is right here," says Emily Lindsey, assistant curator and excavation site director at the museum and active dig site.
It's not the only spot in oil-rich Southern California where asphalt seeps up from the ground. But the site is uniquely plopped in the center of one of the continent's largest cities, and it's open year-round to visitors.
Since excavations began in the early 1900s, between three and five million Ice Age fossils have been found at the tar pits. Some of those fully assembled skeletons, like mammoths and saber-toothed cats, reside in the museum. Outside, visitors can embark on a guided tour of the pits and watch as excavators unearth specimens at the year-round Project 23, or peer into the summertime digs at Pit 91.
Most recent discoveries have come from Project 23, a series of 23 wooden boxes—each between 9,000 and 123,000 pounds—that were carefully packed with fossil-rich dirt when LACMA began building its parking garage in 2006. Though only seven of the boxes have been thoroughly explored, hundreds of thousands of fossils have been exhumed since excavations began in 2008.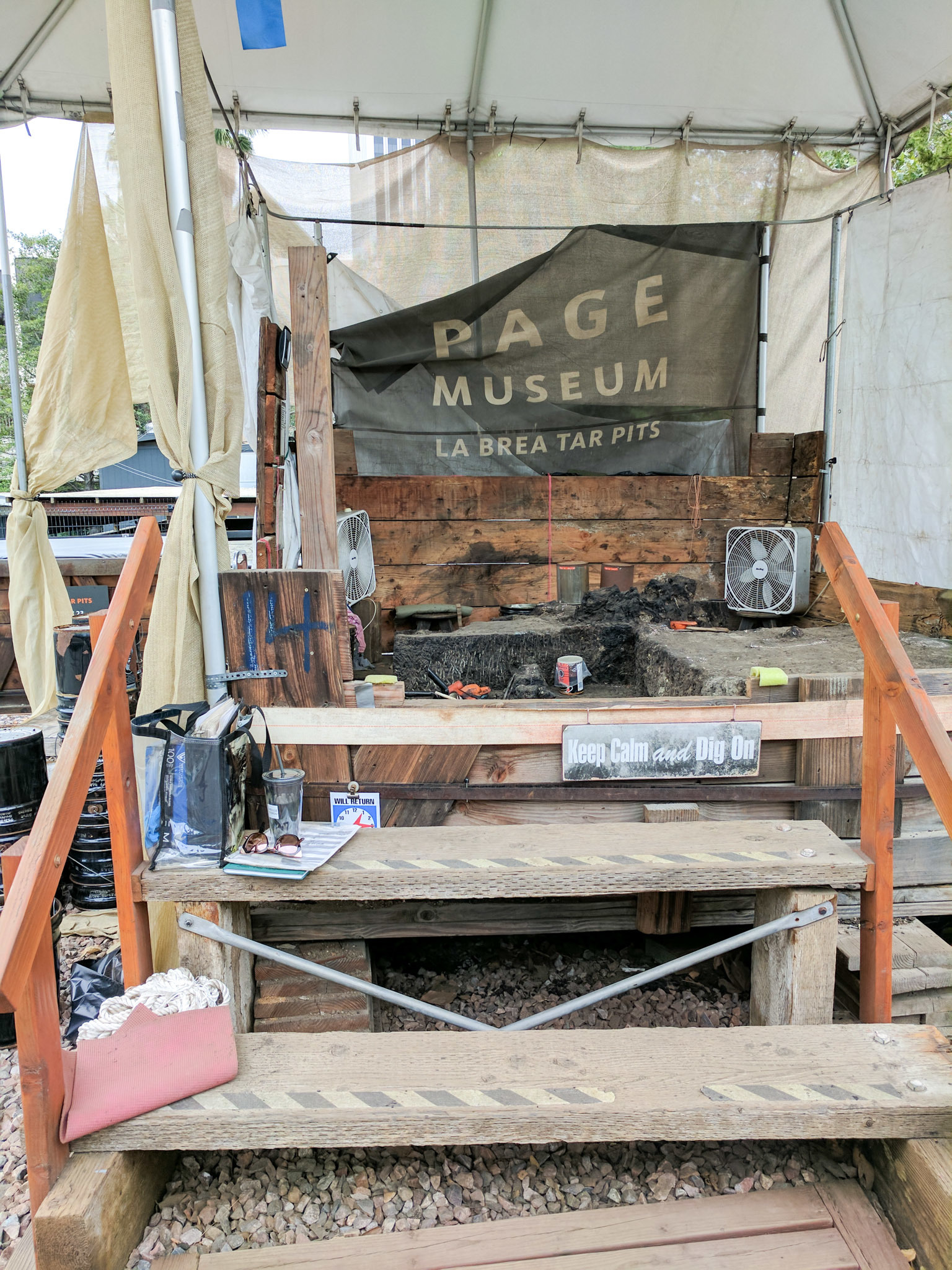 "Surprise, if you dig underground next to one of the largest urban deposits of fossils in the world, you might find more fossils," says fossil preparator Laura Tewksbury.
She is down to the last foot and a half of dirt in Box 14. There are chalk marks across the surface and trowel scrapes along the edges, with a jumble of wolf bones still lodged in the center and some weathered wooden boards keeping it all together.
It's not quite what you'd expect from a place known for its persistent burps of asphalt bubbles. Contradicting common perceptions, the boxed dirt is mostly dry, free of the natural oil and groundwater that once made it a bit stickier; the crews at the tar pits aren't swimming for specimens in liquid asphalt but are chipping away at a mixture of silt, sand, clay, gravel and fossils.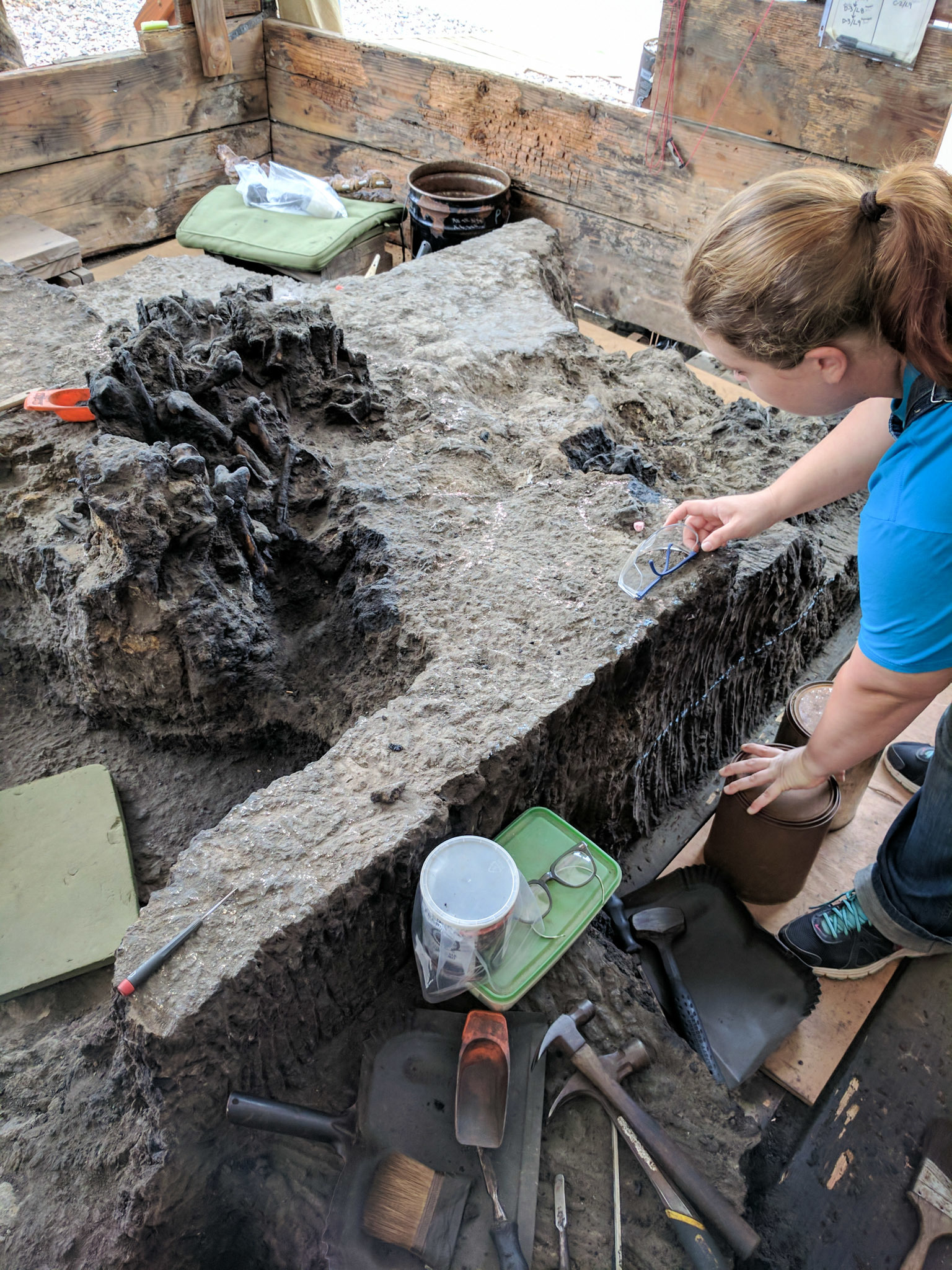 Pit 91, which has been excavated on and off since 1915, looks more like a dig site from the movies. A visitor-observation area overlooks a wide wooden pit with catwalks planked around small pools of asphalt and sticky dirt.
But fossil finds aren't just limited to existing pits: Metro crews tunneling the nearby Purple Line extension have already turned up camel and mastodon bones.
"There was no specific sign back in the day that said don't die over here, please. Anywhere you're digging around here, you have the potential to find more fossils," says Tewksbury.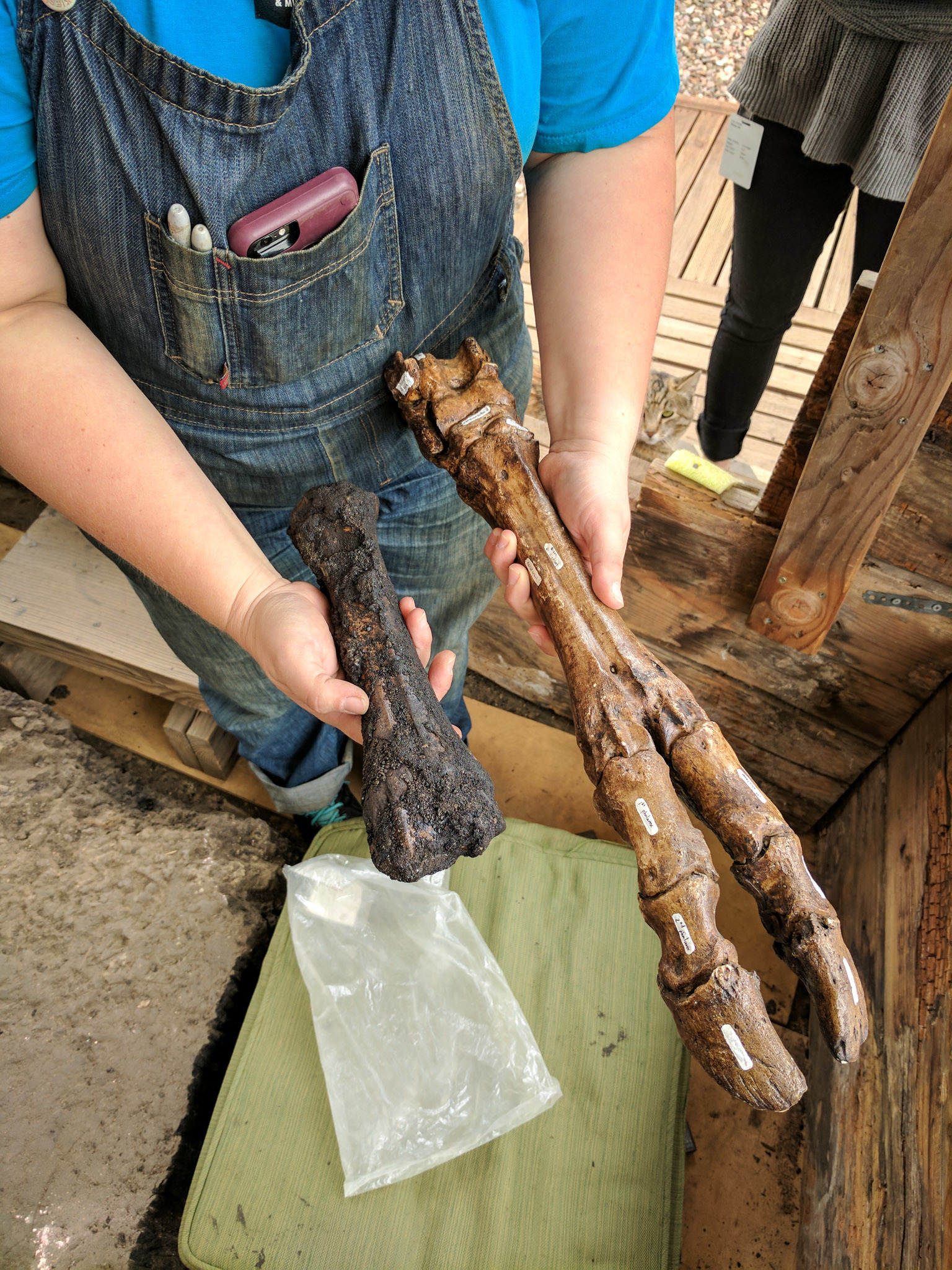 And more fossils mean more scientific discoveries, even—and especially—among the smallest specimens. Recent radiocarbon dating on a particular type of beetle suggests the region was not as cold and wet 50,000 years ago as we once thought but closer to the mild L.A. we know today. In general, climate-sensitive finds like seed pods, snail shells and insect legs tell scientists how the Los Angeles basin has changed throughout the millennia—and how it may fare in the future.
"It tells us which species are going to be most vulnerable and where we can expect different types of plants and animals to move and, therefore, where we need to think about creating new wildlife reserves and conservation corridors," says Lindsey. "It's important to helping us survive and adapt to this new global regime that we're going into."
La Brea Tar Pits and Museum are at 5801 Wilshire Boulevard, open daily from 9:30am to 5pm. Admission costs $12.
Want more? Sign up here to stay in the know.