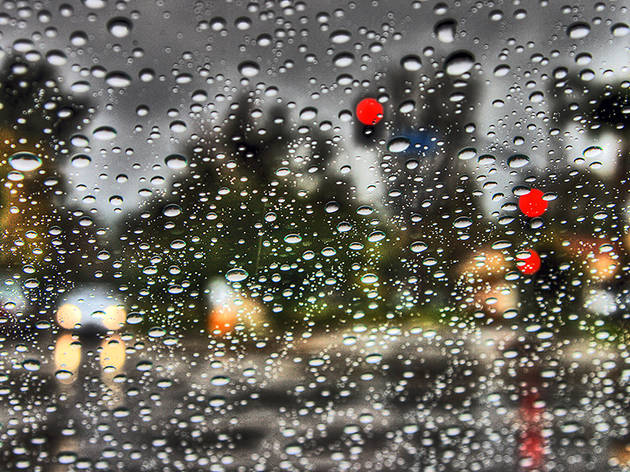 This December is officially the wettest month L.A. has seen in years
Posted: Friday December 30 2016, 2:07pm
Contrary to what you may have heard from some complainers lately, we know a real Angeleno is excited by all this rain we have been getting. After all, without it, we'll never make it out of this drought, right? And, it turns out, we've got a milestone to celebrate as we close out this year. December 2016 will mark the wettest month recorded in L.A. in six years.
So far this month, we have collected over four inches of rain, according to the L.A. Times, and that in itself is twice the usual December average. And that's not even accounting for two final storm systems that are expected to pass through tonight and tomorrow. Yes, New Year's Eve might be a little soggy this year (though it shouldn't bother the Rose Parade), but think of all the good it's doing for our gardens and rivers! The last time this much rain happened in a month it was December of 2010.
This weekend's weather system will be combining with colder temperatures to create wintry driving conditions along the Grapevine Freeway and could mean we see snow unusually close to the city of L.A., in the foothills of the Antelope Valley.
While even a good drenching won't make up for the deficit of more than five years of drought right away, it's certainly a step in the right direction. After a few months of above-average precipitation, almost 15 percent of California has officially exited drought conditions. We can only hope that the trend continues from here.
Want more? Sign up here to stay in the know.
Share the story