The premise is simple: A woman trying on a new dress checks herself out in a clothing store mirror. "You look tiny," her friend says, offering a self-esteem boost. "You look like a model," she piles on. Just when the first woman's confidence is setting in, a stick-thin, Amazonian lady walks over wearing the same dress. She looks at herself in the mirror for a second, twists her face, says "no" and walks away. The 37-second clip (including opening and closing title screens) is part of the first season of the LA-centric comedy Web series "Only in HelLA," and has more than a million views on YouTube alone.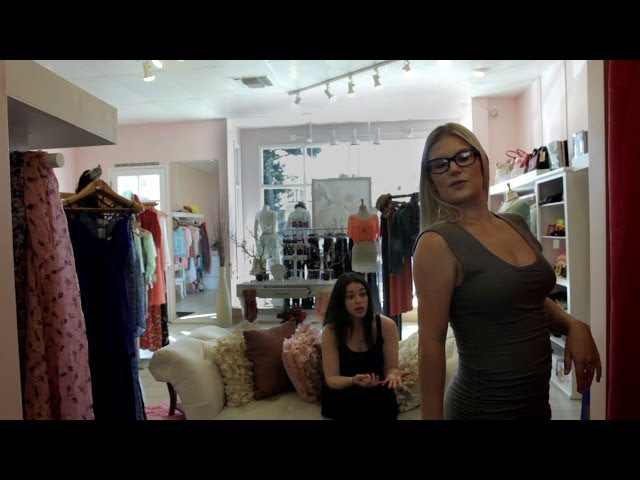 The "Shopping in LA" video is the first in a Web series that premiered in January 2014. Season two just kicked off this year with one episode (with guest star Sophia Bush)—a bit about getting ready for awards season and the potential dangers of tanning lotion. The second episode, released today, features Kevin McHale (Glee) and Nikki DeLoach (Awkward) about housesitting... with a twist.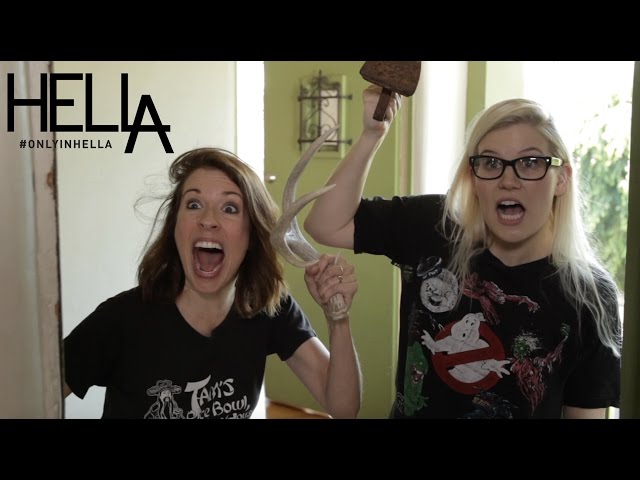 Created by and starring LA native Rory Uphold, each episode is about a minute long—two minutes tops. The multi-hyphenate, along with her friends and fellow comedians, encounter gluten-free homeless people, wait behind insufferable people at coffee shops and express their love/hate relationship for West Hollywood.
Coming up in the second season are cameos by familiar LA actors and Internet stars like Amanda Schull, Chris Lowell, Mystery Guitar Man, Tunameltsmyheart and Ashley Perez.
Uphold releases her videos every Tuesday. You can find the channel here, and the show on its Twitter and Facebook pages.