We adore L.A.'s mom-and-pop donut shops, but when we pined for out-of-town restaurants to move here, Portland's VooDoo Doughnut was toward the top of our list. Well, time to cross that one off.
VooDoo Doughnut has officially arrived in Los Angeles. The donut, coffee and ice cream shop known for its playful fried dough creations soft opens at Universal CityWalk on March 9.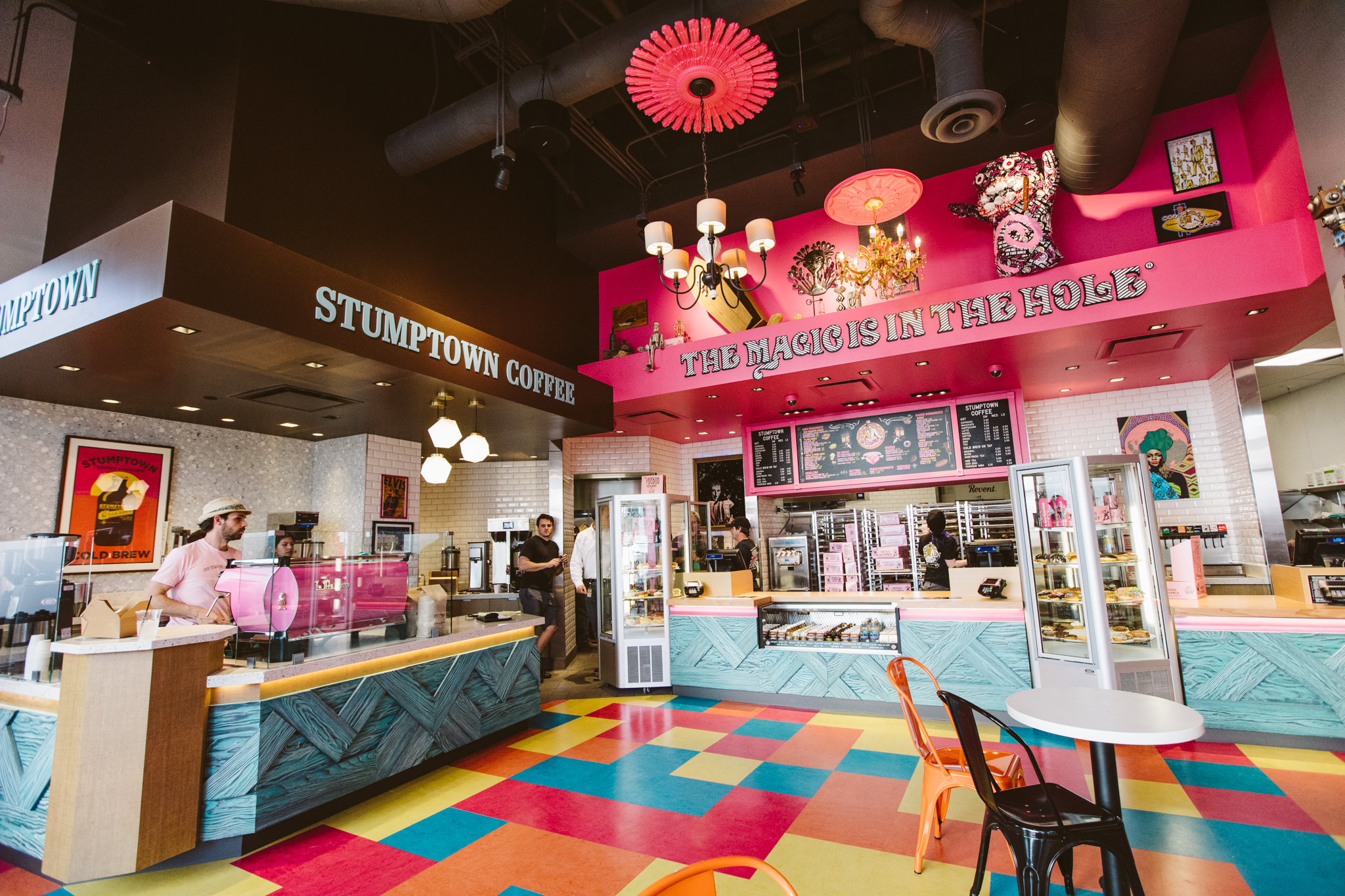 The flavors here are instantly recognizable to anyone who's visited the handful of existing locations or tuned into a food/travel show. The jelly-filled Voodoo Doll, signature Bacon Maple Bar and sugary-cereal-topped the Loop are all here—as well as an L.A.-specific creation, the Hollywood Cream, filled with Bavarian cream and topped with maple frosting.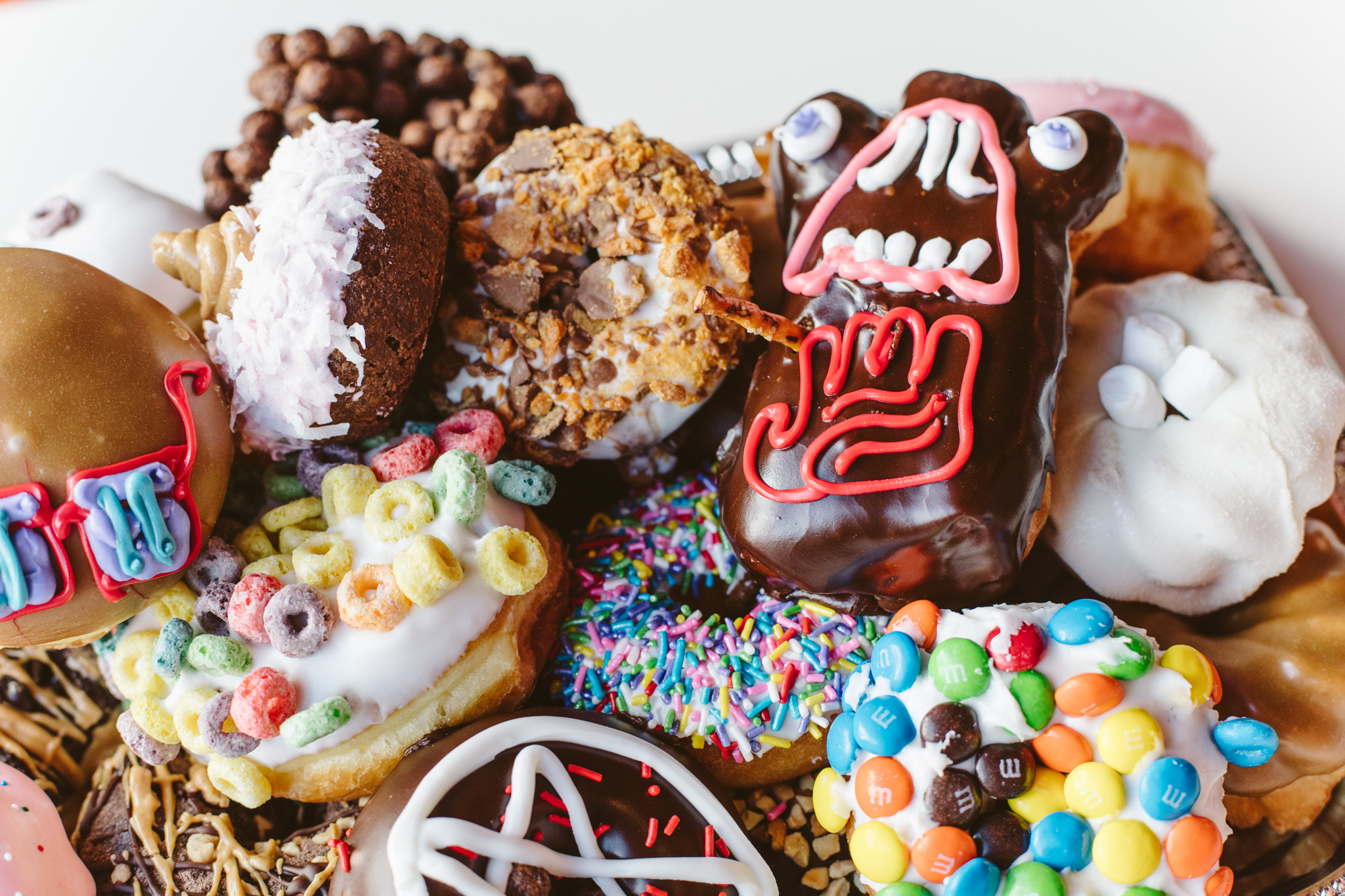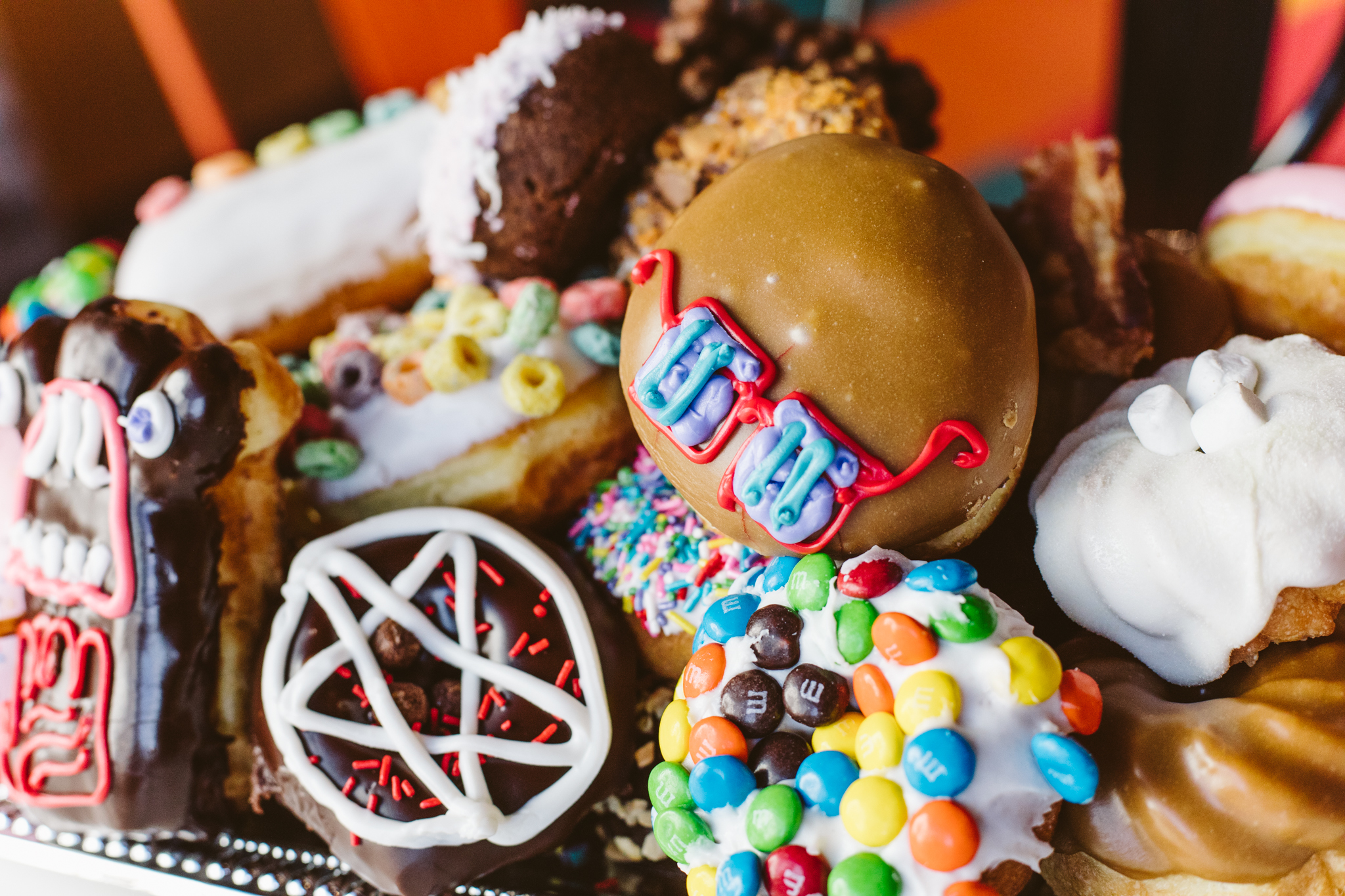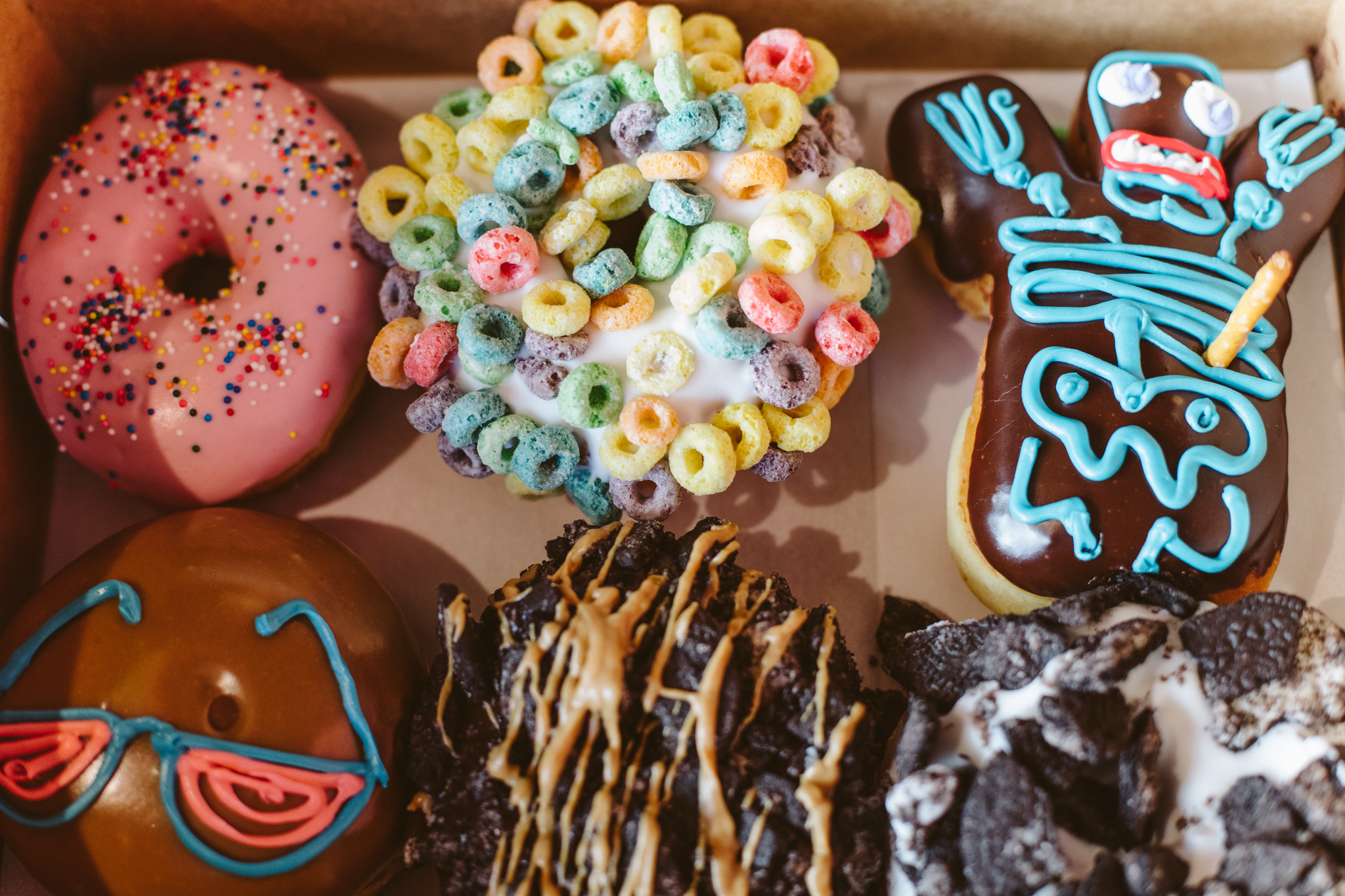 Since it's part of the family-friendly theme park's shopping district, don't expect to see some of VooDoo Doughnut's more risque creations. In its place, though, founders Kenneth "Cat Daddy" Pogson and Tres Shannon would love to tap into the legendary stable of Universal Monsters—think a Creature from the Black Lagoon-inspired donut. "The [Universal] president was like you can do that, we own those," they said.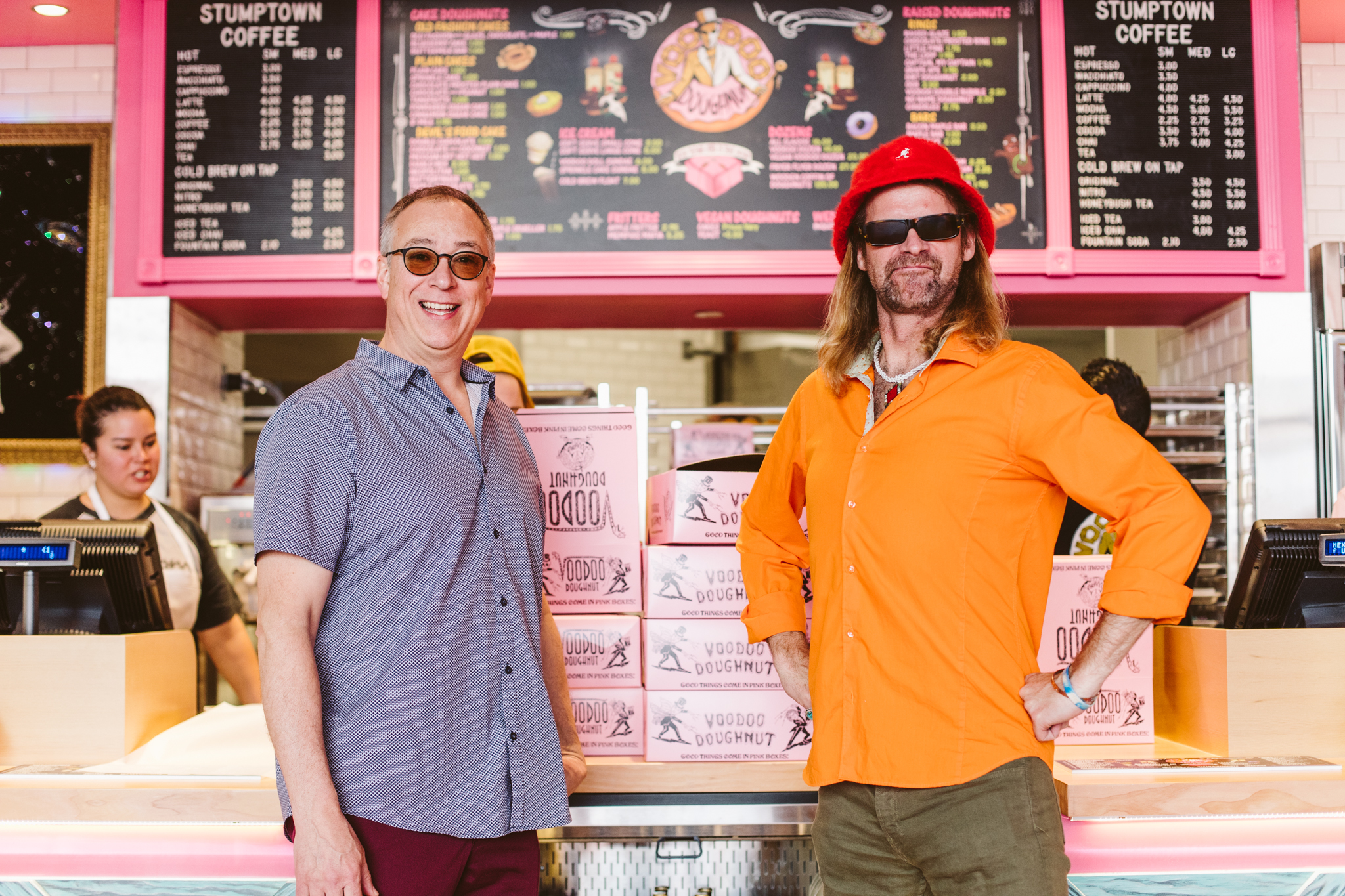 The co-founders of the mostly Oregon-based chain had considered an L.A. shop before, but it was a call from Universal that pushed them into opening their first California location. Despite its amusement park setting, much of the character from the original is still in tact, with pink boxes, zany curios and even a colorfully tiled floor similar to the Portland location.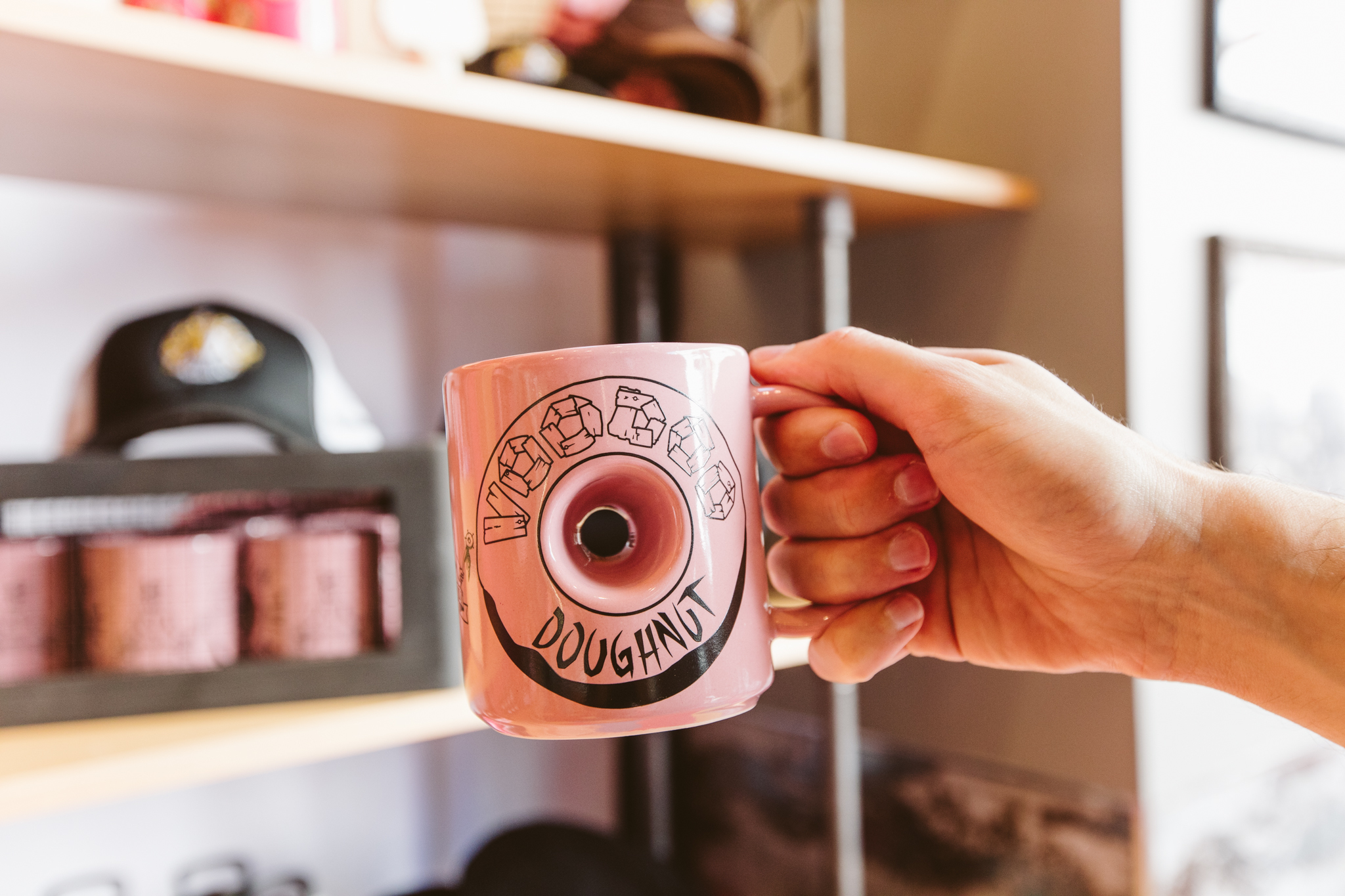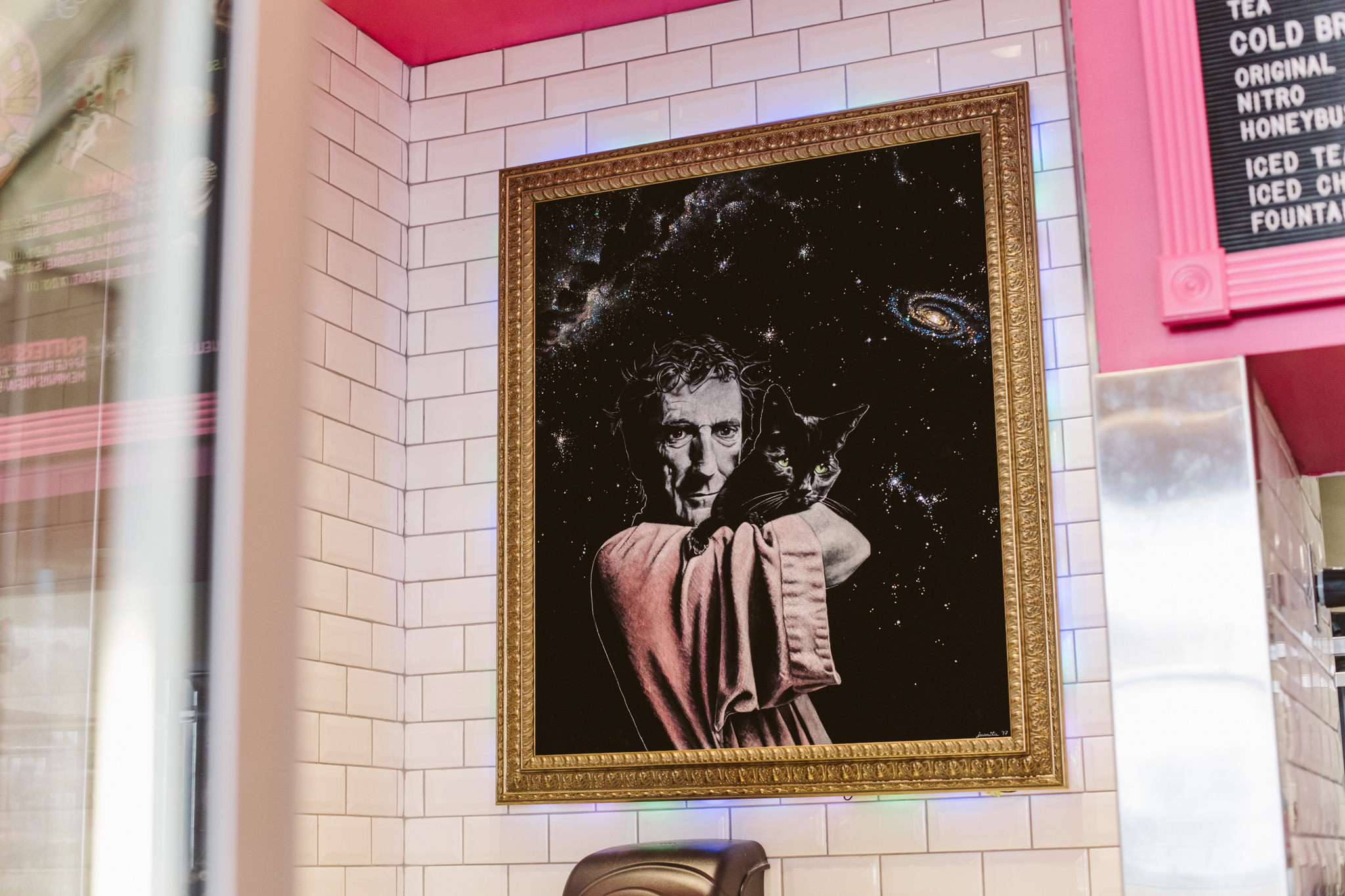 At its heart, Pogson and Shannon say VooDoo Doughnut is just a simple donut and coffee shop—with cups from longtime partner Stumptown, brewing espresso for the first time at VooDoo. But there's clearly more to the cult of VooDoo Doughnut than just desserts: the shop offers legally-binding weddings held in front of a coffin-shaped altar. Shannon insists that he'll fly out and officiate the first one at the L.A. location.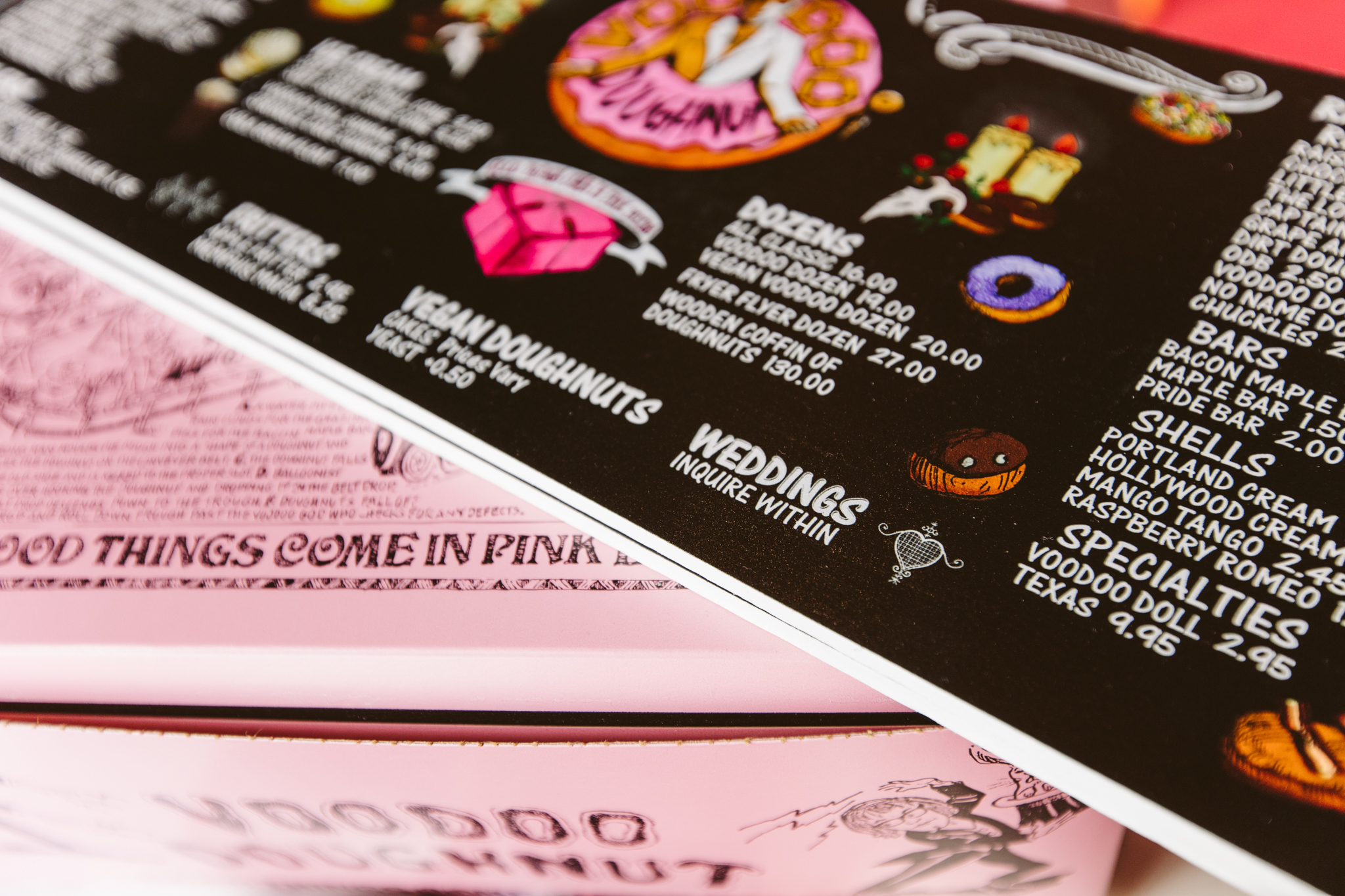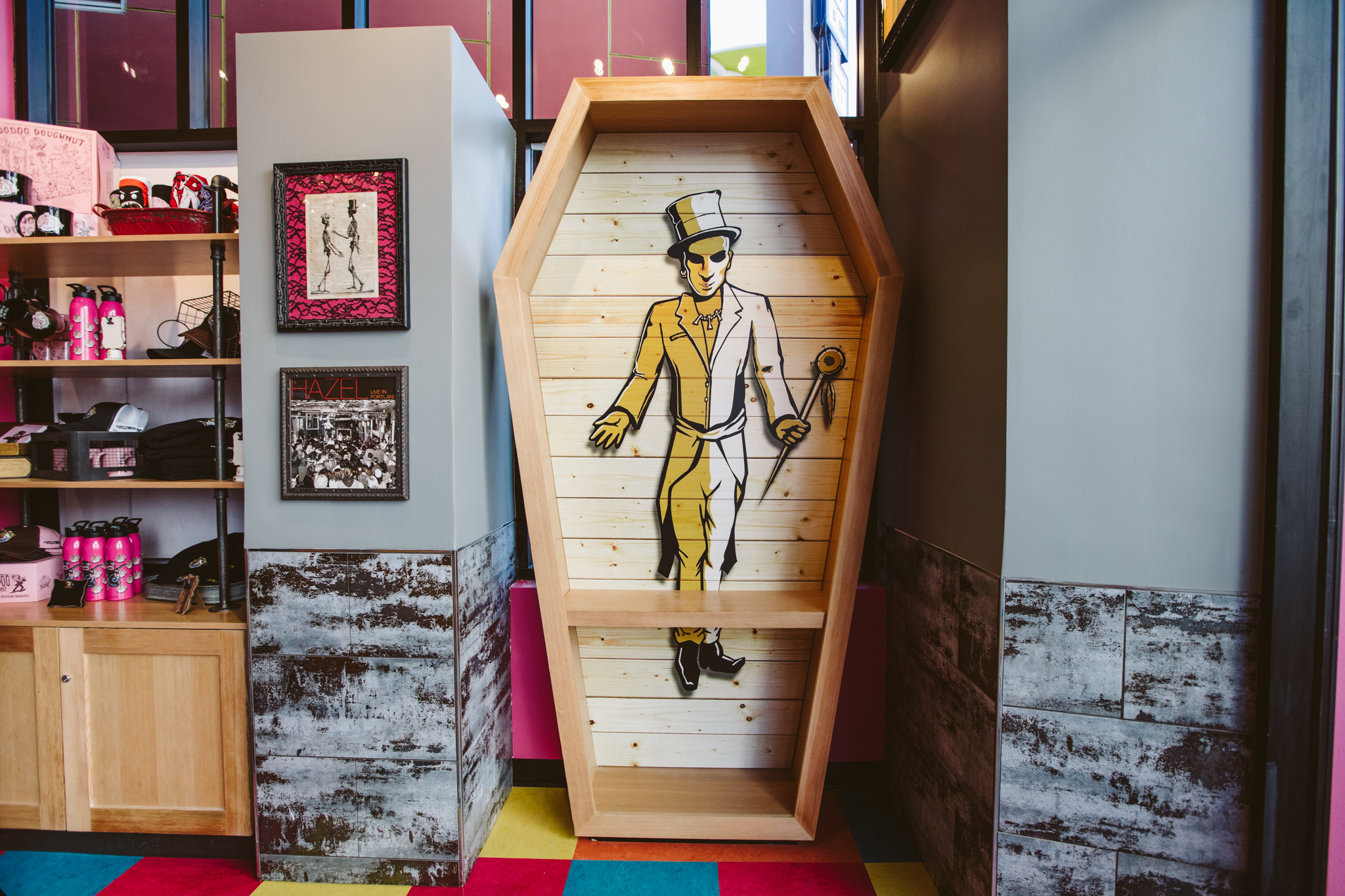 Store hours fluctuate, especially during the soft opening period, so make sure to check the CityWalk website ahead of time. Expect a formal opening sometime in April. You'll find VooDoo Doughnut right across from the Hard Rock Cafe, near the Jurassic Park parking structure.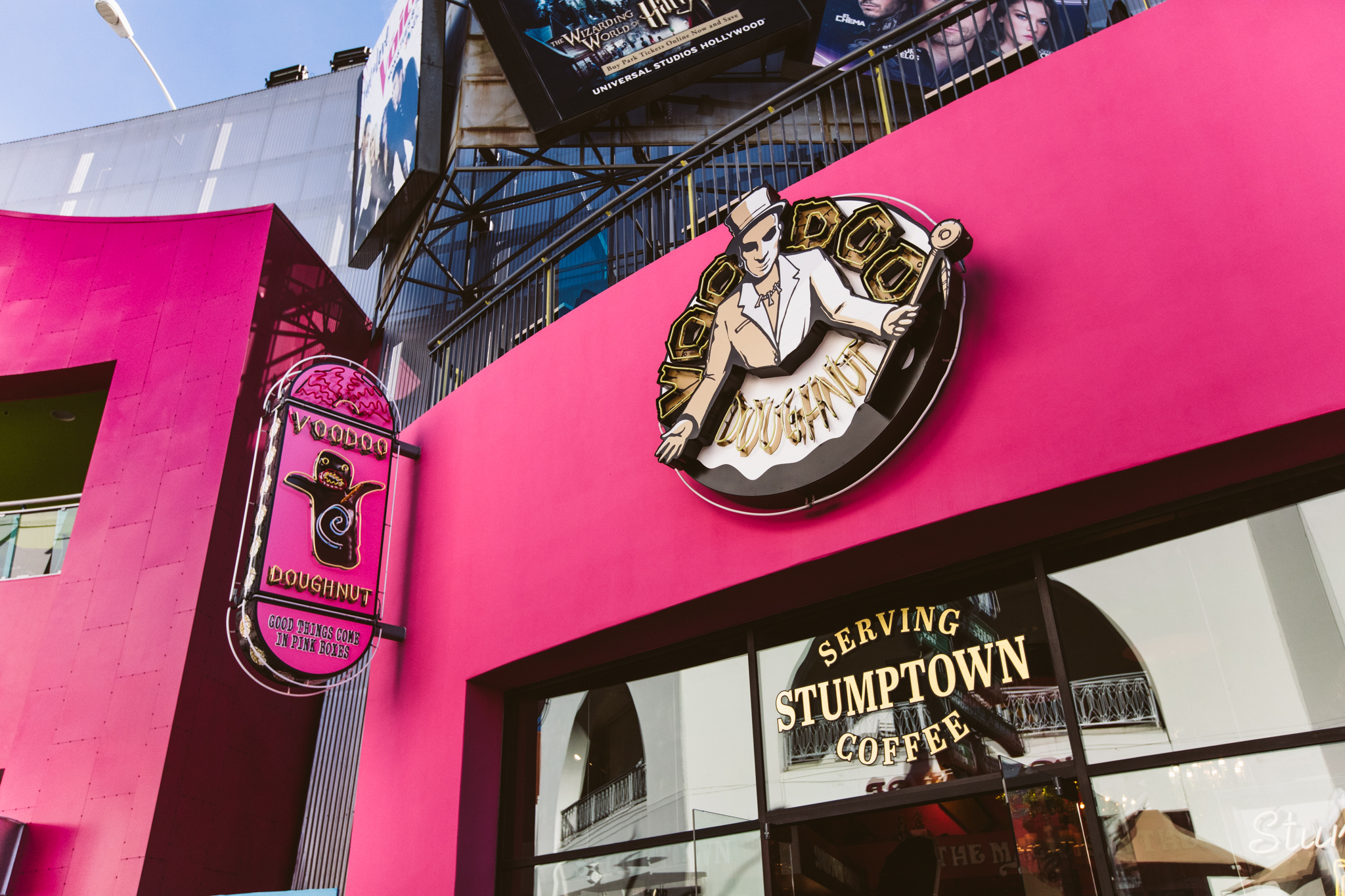 Want more? Sign up here to stay in the know.