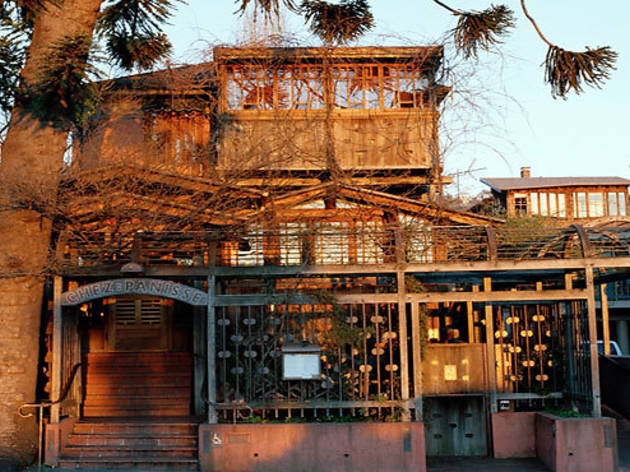 The 9 out-of-town restaurants we wish were in LA
We pick the nine eateries we really think should move to Los Angeles. Did we mention how good the weather is here?
As Angelenos we're proud to claim some of the best restaurants and bars in the world—from fine-dining spots to hole-in-the-wall cheap eats—as our own. And while we're grateful for LA's bustling restaurant scene, sometimes, after a weekend getaway or hearing about a certain place over and over again, we can't help but wish we could draft these out-of-state restaurants and have them join our home team. Here are the 9 restaurants we wish would hurry up and move to LA. (And let us take this opportunity to say how excited we are that Dunkin' Donuts is on its way to the SFV—not that we don't love LA's coffee and donuts, but...)
RECOMMENDED: The best restaurants in Los Angeles
Which restaurants do you want to see in LA? Leave us a comment below.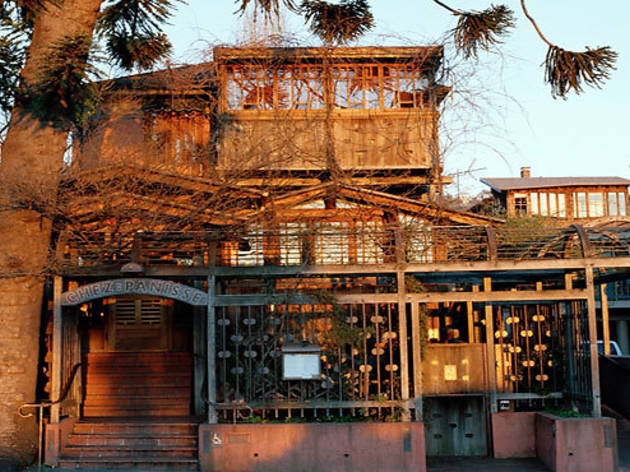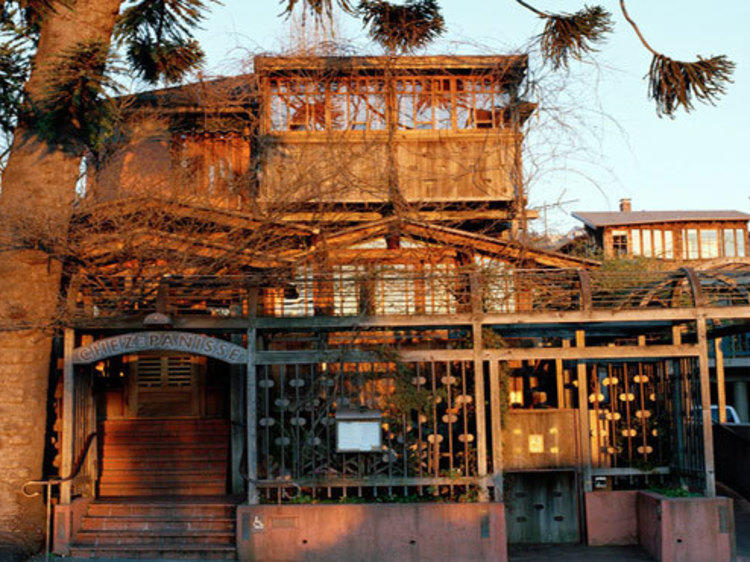 Photograph: Courtesy Chez Panisse
1. Chez Panisse, Berkeley
"When you have the best and tastiest ingredients, you can cook very simply and the food will be extraordinary," said Alice Waters, and her signature restaurant, Chez Panisse in Berkeley, follows this philosophy to a T. We take pride in the huge selection of farm-to-table restaurants in LA (not to mention our kickass farmers' markets), but we can't help concede that Waters pretty much defined California cuisine and its emphasis on local, organic ingredients. Come to us, Chez Panisse; we won't take you for granted.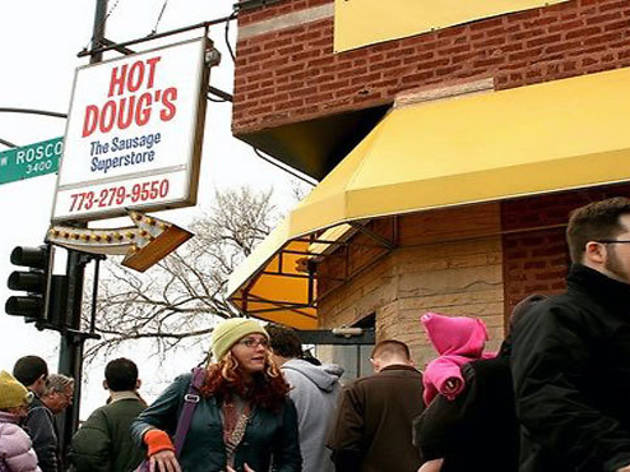 Photograph: Courtesy Hot Doug's
LA has danger dogs, but Chicago (for another few months, at least) had Hot Doug's, a decidedly more gourmet option for weenie enthusiasts. Owner Doug Sohn—who once slinged beer-soaked bratwurst, andouille sausage and thuringer, a mouthwatering mix of beef, pork and garlic—closed his doors in October, which begs the question: Will he retire to a gourmet hot dog cart on a Malibu beach? We can only hope.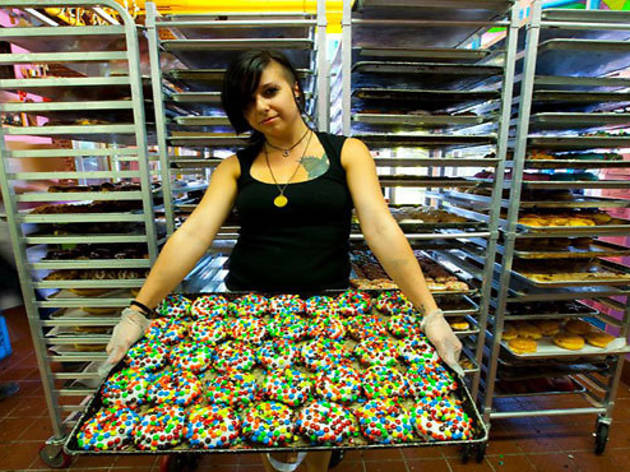 Photograph: Courtesy Voodoo Doughnuts
3. Voodoo Doughnuts, Portland
The owners of Voodoo Doughnuts, Kenneth Pogson and Tres Shannon, learned how to make doghnuts in Pico Rivera—so what's to prevent them from coming back our way? We'd go crazy for the raspberry-filled Voodoo Doll, the Marshall Mathers sprinkled with mini M&Ms, or the Old Dirty Bastard with Oreo's and peanut butter. Something tells us the Bavarian cream Cock-N-Balls would be a huge hit, too—especially in Van Nuys.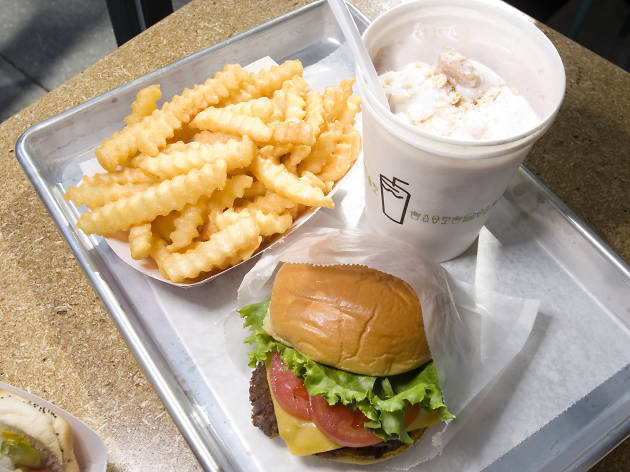 4. Shake Shack, New York City
We will defend In-N-Out to the very end, but that doesn't mean we can't also covet New York City's famed concession stand from Danny Meyer's. Oh, Shake Shack, with your cheeseburger-shroom-burger mashup doused in ShackSauce, your hot dogs covered in more toppings than we know what to do with, your frozen custard that would be perfect after a hike through Runyon. We'd wait in line for however long it takes—that's right, Shack Cam, we're ready for our close up.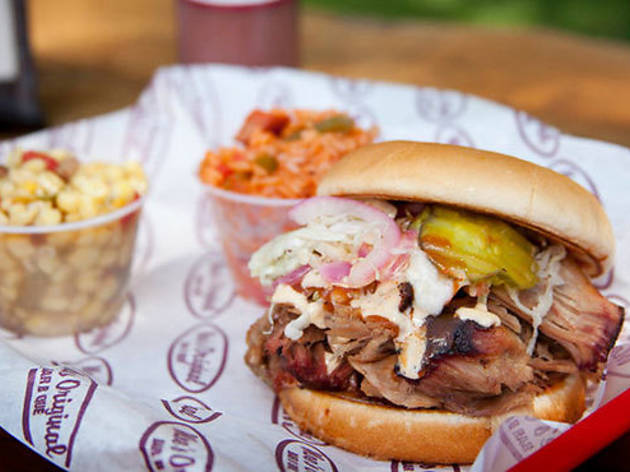 Photograph: Courtesy Moe's Original Bar B Que
5. Moe's Original Bar B Que, Alabama
LA needs Bar B Que. We're not talking about the brisket with white toast that Texas calls barbecue or the slow-smoked ribs that Memphis obsesses over; we're talking about pulled pork sandwiches, doused in a grandmother's secret barbecue sauce and topped with homemade coleslaw and butter pickles on a plain bun. We're talking about Alabama barbecue. Born from the friendship of three University of Alabama students, most of this award winning chain's locations are in Alabama and Colorado, but they have rapidly expanded to other Southeast locales, as well as Ohio and Maine (with rumors of a Tahoe City opening). Here's to hoping one of their next joints winds up in sunny Southern California.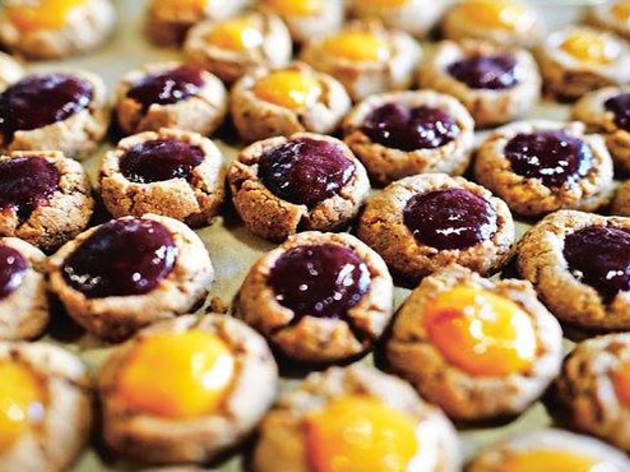 Photograph: Courtesy Tartine Bakery & Cafe
6. Tartine, San Francisco
Walk by Tartine Bakery & Cafe in San Francisco and you will most definitely find yourself drawn to this San Francisco hot spot—there's no denying the heavenly smell of freshly baked bread wafting through its doors. Yes, we have La Brea Bakery (now with a James Beard award-winning chef, we might add), but there's nothing like Tartine's fresh loaves of Grain Porridge or chocolate soufflé cake. Who said Angelenos don't eat gluten?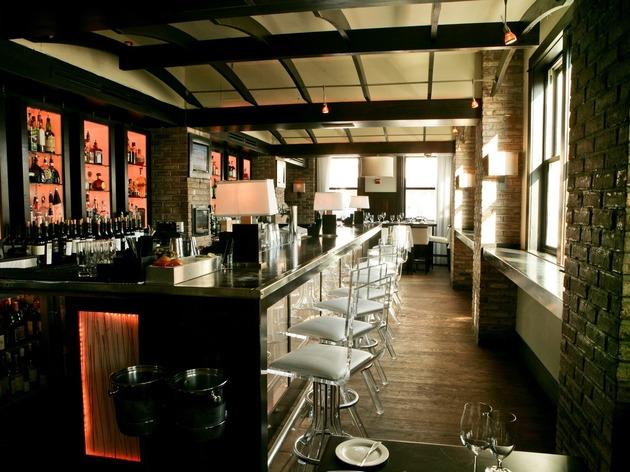 Images for Prime 112 provided by Myles Restaurant Group
It's not too often we crave Miami mainstays (sorry Florida!), but Prime 112 is an exception. This modern steakhouse serves mouth-watering slabs of meat with quality ingredients and sides (we dream about the truffle lobster mac n cheese). Add to that a swanky, sexy decor, just steps from the beach, and it would fit right in with LA's top hot spots. What do you say, Prime 112?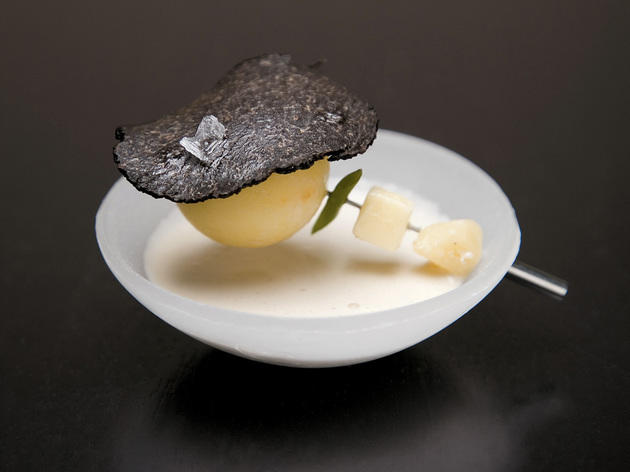 Photograph: Lara Kastner
We're no strangers to molecular gastronomy here (Red Medicine, The Bazaar), but Grant Achatz has always been king of the game—sorry Wylie. Through a battle with tongue cancer and crying baby backlash, he's been plating up and dishing out inventive, awe-inspiring bites since 2005. We can't even fathom what he'd do with ingredients from SoCal farmers markets.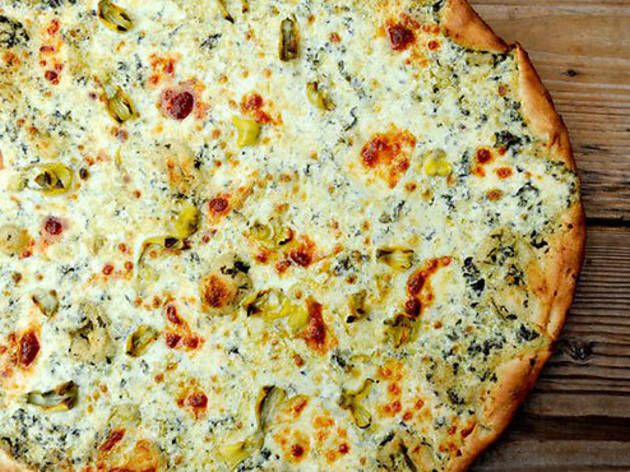 Photograph: Courtesy Artichoke Basille's Pizza
9. Artichoke Basille's Pizza, New York City
If you've been drunk and hungry at 3am in downtown NY, as we all have, then you've more than likely had a game changing slice of heaven at Artichoke Basille's Pizza. Their most famous pick, the artichoke pizza (of course), is the perfect blend of artichoke hearts, spinach and cream sauce with pecorino romano and mozzarella cheeses on a hearty slice—it'll almost make you forget that they're $4.50 a pop. Artichoke is easily the most craveable pizza you've never thought to crave.