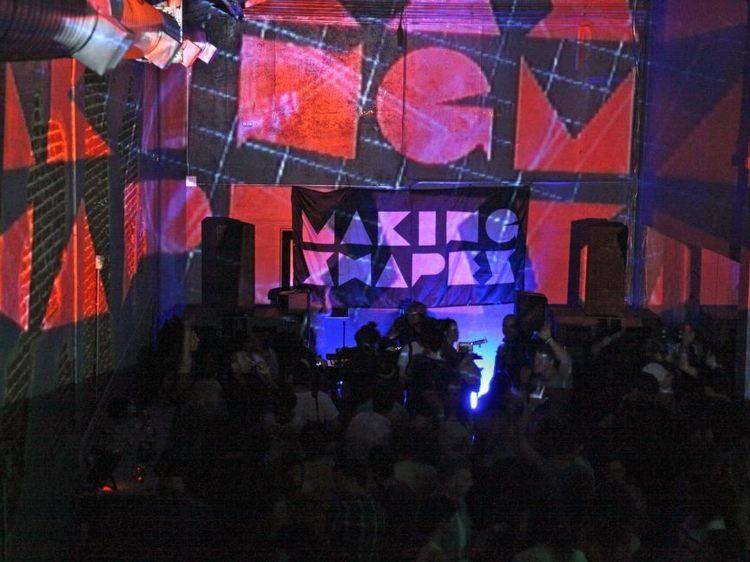 Making Shapes
Thrown By: Jeniluv, Alexandre Mouracade, DJ Hoff
Why it Kills: Making Shapes started with a clear mission: to fill a void in LA nightlife by throwing an authentic party for the creative types who like their nights out a little dirty. By hosting local Hollywood talent (like A Club Called Rhonda's DJ Goddollars) and attracting international headliners in an renegrade venue—a warehouse equipped with a heated pool and patio—Making Shapes has become a party so sought after, that it's a must-have badge of honor for visiting DJs to play—so much so that its promoters can't keep up with the demand and often have to turn away internationally-known talent. Pretty impressive for a party that's just celebrated its third birthday. Now, as the party starts to host brand of events in permitted spaces, look for Making Shapes to pop up poolside at LA hotels and other creative venues. But, die-hards, never fear: no matter what the locale, both Making Shapes promoters and party goers are committed to protecting its eclectic spirit and underground feel.
The Music: An international hit list of the biggest DJs in the game—most recently including Kim Ann Foxmann, Mark E (Fabric UK), Benoit & Sergio (DC), Mark E Quark and Matais Aguayo (Chile).
The Scene: About 700 of greater LA's fashion-philes, drag queens, artists, musicians, designers and actors all party pretty along with those who make the pilgrimage from San Diego and the Inland area to hear the biggest DJs from around the globe. While many attendees dress to impress, the massive cross-section of attendees make for zero pretention and a surprisingly friendly vibe.