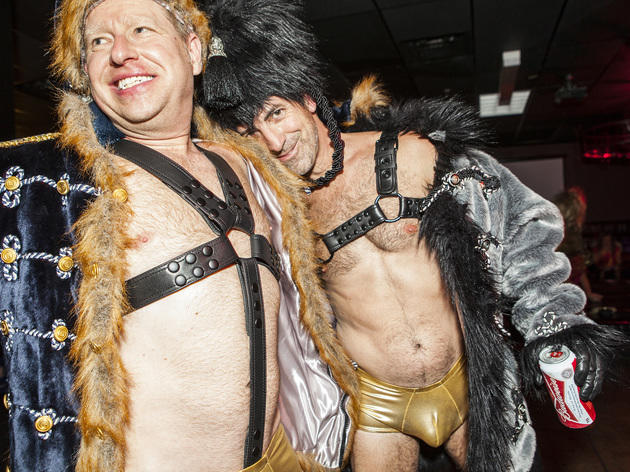 Underground LA: Best underground LGBT parties in Los Angeles
Forget the usual pick-up spots in West Hollywood—bust a move (and hook up) at the best underground LGBT parties in Los Angeles.
Have you had it up to here with the mainstream gay scene in Los Angeles? Never fear, because percolating just under the surface of the usual gay cruising spots and gay nightclubs is a vast reserve of unpublicized nightlife opportunities. Fueled by quality talent and promoted with discretion, these weekly, monthly and off-the-cuff events showcase the brightest and most influential new faces on the scene. Get a leg up on the competition and check out the fashions, music and artists that everyone else will be rocking six months from now at the best underground LGBT parties.

RECOMMENDED: See more Underground LA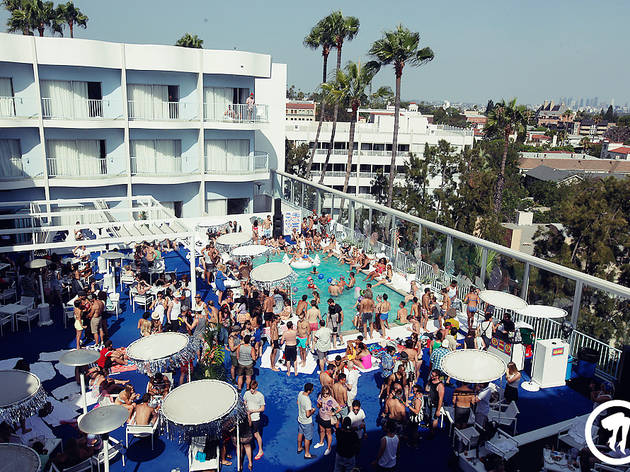 Billing itself as a "Pansexual Party Palace," Rhonda provides Los Angeles with that rarest of events: A fabulous dance party full of cuties where you, your best straight girlfriend and her best straight guy friend can all find someone to share a drink, dance or taxi ride home with. Team Rhonda transport their 90's uber-club vibe all over town from events at Los Globos to the Standard Hotel all the way down to Palm Springs. But wherever Rhonda happens, you can always count on major DJs like Aeroplane or Dimitry from Paris showing a crowd of good looking and creatively dressed people a very good time.

When: Varies
Cover: Varies
Dress code: Something ridiculous that your mom wore in 1991 before she became a Republican. Heels higher than you are.
Cruise factor: 7/10. The crowd skews to the young and cautious, but confidence will get you everywhere.
Since coming to Los Angeles in 2006 from its birthplace in San Francisco, Trannyshack has played host to an astonishing cast of luminaries, from RuPaul's drag race champions Raja and Sharon Needles to musicians Kembra Pfaler and Christeene to legendary former porn actress Traci Lords. Not your great uncle's drag review, Trannyshack is committed to pushing the boundaries of drag as an art form, featuring extreme and cutting edge performances that often rise to the level of performance art. From the amusingly disturbing to the disturbingly amusing, Trannyshack brings you the drag of tomorrow, today.

When: Varies
Cover: Varies
Dress code: Whatever you wear, it's going to pale in comparison to what these queens bring to the table, so just dress comfortably and enjoy yourself.
Cruise factor: 4/10. People come for the show, but don't let that stop you.
DJ/producer Chris Cruse and artist Chris Kreiling have established the ideal environmental balance between sleaze and sophistication with this roaming party dedicated to quality music and manly interactions. Lose yourself on the sweaty, barely lit dance floor as a well curated selection of skilled DJs double down on spacey disco and house music, then explore the provocative and interactive installation art, like a dark and twisting maze made from repurposed high school gym lockers. The handsome and uninhibited crowd provides the final component in one of LA's sexiest up-and-coming nightlife events. For party details, email thespotlightparty@gmail.com.

When: Varies
Cover: Varies
Dress code: Easy Access. Sweat.
Cruise factor: 10/10. It's going to happen, although we can't promise how much of it you'll remember.