Oscars 2015: 15 films that could win big
The Oscars aren't until February 2015, but the buzz has already begun. These are the movies we currently think are the strongest contenders to win gold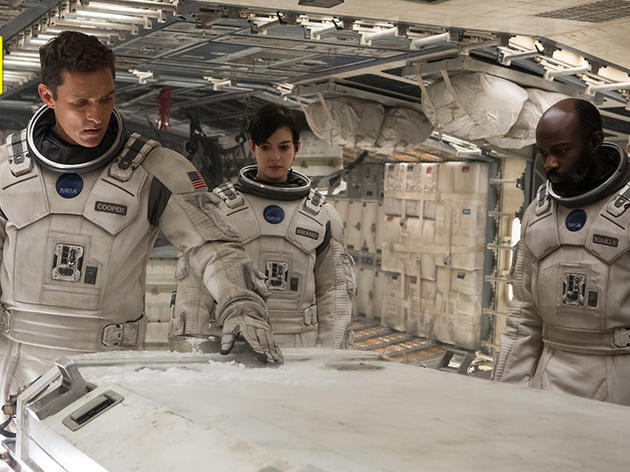 1/15
Interstellar This year's...'Gravity' with a bit of Steven Spielberg thrown in. Tell me moreChristopher 'Dark Knight' Nolan has directed box-office smashes and sends geeks' pulses racing, but he's never gone home with an Oscar. If anything can change that, it will be this hotly anticipated space epic, with Matthew McConaughey leading a starry cast into space on a mission to save Earth. What could it win?Best Director, Best Picture, Best Actor. When can I see it?In theaters now Read more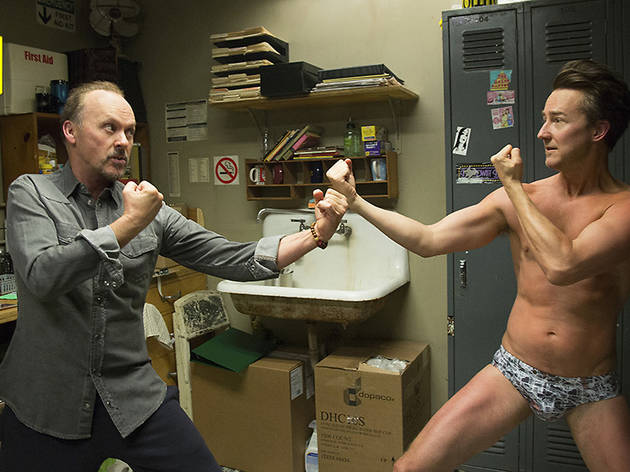 2/15
Birdman This year's...'Being John Malkovich' with a putting-on-a-play spin. Tell me moreThe Oscars love a comeback (let's call it 'doing a Travolta'). So we'll eat a dead bat if Michael Keaton doesn't get a nomination for his career-reviving performance as a washed-up-actor in Alejandro González Iñárritu's brilliant and bonkers showbiz satire set in New York. Behind the camera, Iñárritu is a dead cert for a Best Director nod. What could it win?Best Actor, Best Picture, Best Supporting Actress (Emma Stone) Best Supporting Actor (Edward Norton), Best Original Screenplay. When can I see it?In theaters now. Read review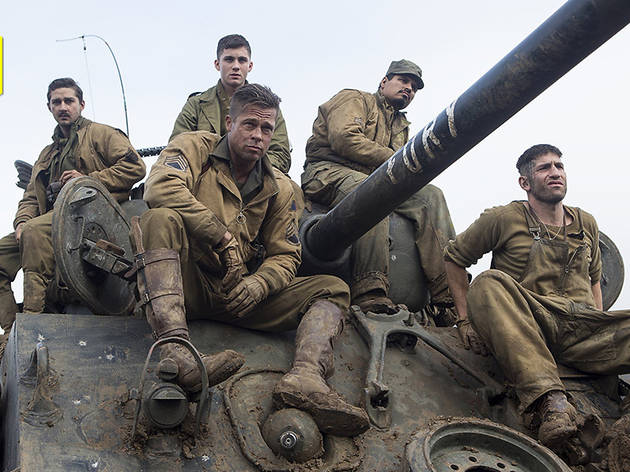 3/15
Fury This year's...'Saving Private Ryan'. Tell me moreCould we be looking at a husband and wife Brangelina slam-dunk on Oscar night? There's Angie directing one WWII epic, 'Unbroken'. Then you've got Brad producing and starring in this old-school war drama as an army sergeant on a mission behind enemy lines in Nazi Germany. What could it win?Best Picture, Best Actor (Brad Pitt). When can I see it?December 25. Read review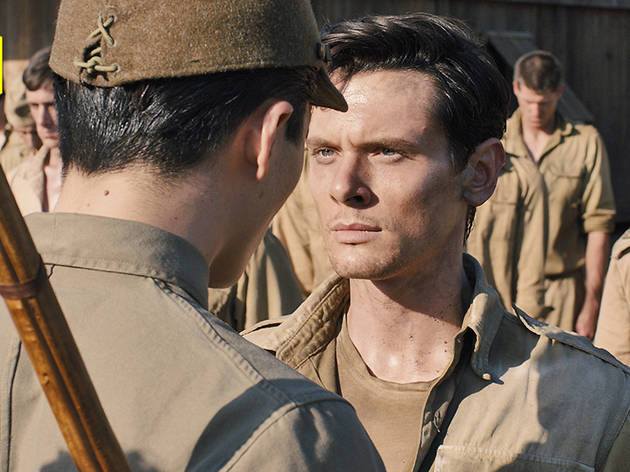 4/15
Unbroken This year's...Other 'Saving Private Ryan' (see 'Fury'). Tell me moreNo-one has seen 'Unbroken', but on paper this looks like a winner. Hollywood royalty Angelina Jolie directs the extraordinary real-life story of Louis Zamperini (Jack O'Connell), the Olympic runner and WWII hero, who survived at sea for 47 days after escaping Japanese torture. That's one juicy-looking piece of Oscar bait. What could it win?Best Director, Best Picture. When can I see it?December 26. Read more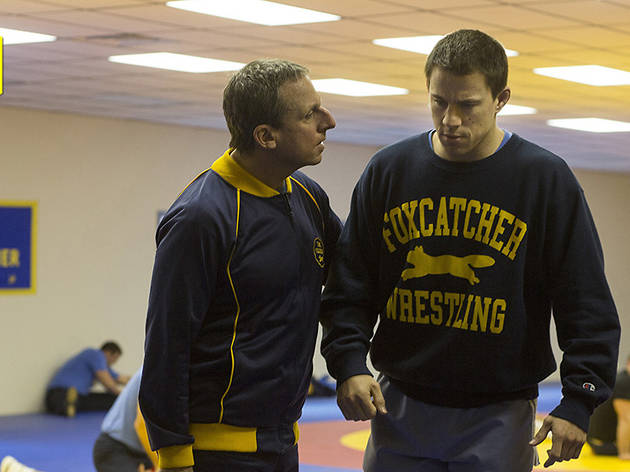 5/15
Foxcatcher This year's...'The Master' with a nod to 'The Aviator'. Tell me moreSteve Carell does Capital A acting as John du Pont, the wealthy American millionaire who murdered an Olympic wrestler in 1996. Filmmaker Bennett Miller directed Philip Seymour Hoffman to an Oscar-winning performance in 'Capote'. Will he score gold again? What could it win?Best Actor (Steve Carell). When can I see it?In theaters now. Read review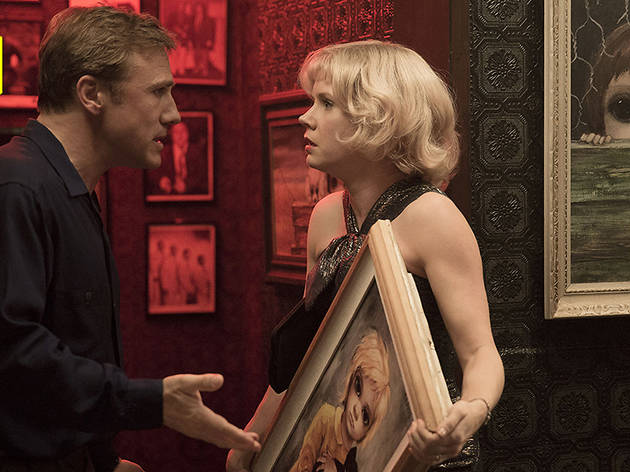 6/15
Big Eyes This year's...'Frida' meets 'Kramer vs Kramer'. Tell me moreCould Tim Burton's divorce drama be the film that finally gives serial Oscar nominee Amy Adams (five nods and counting) an Oscar win? She plays the real-life artist Margaret Keane whose husband took the credit for her kitschy paintings of big-eyed girls in the 1960s. When the couple divorced the judge settled the case with a paint-off, setting up two easels in the courtroom. What could it win?Best Actress. When can I see it?December 25. Read more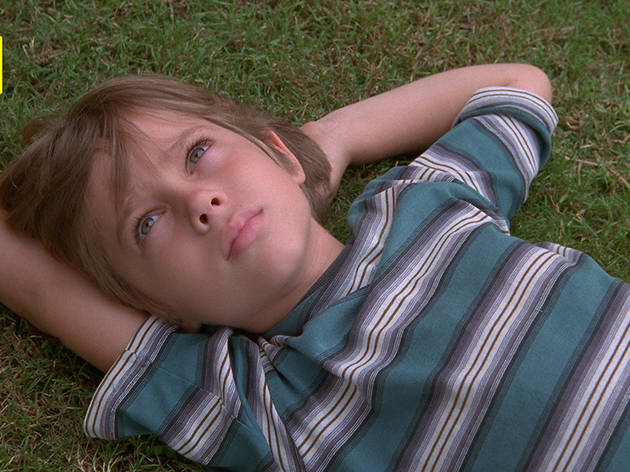 7/15
Boyhood This year's...'Before Sunrise', 'Before Sunset' and 'Before Midnight' combined. Tell me moreIf you've already seen American indie filmmaker Richard Linklater's gorgeous film about one boy growing up, filmed in spurts over 12 years, you'll know exactly why it deserves to be in the running for Best Picture. We'd love 'Boyhood' to be this year's little-film-that-could. What could it win?Best Picture, Best Director. When can I see it?On VOD and DVD now. Read review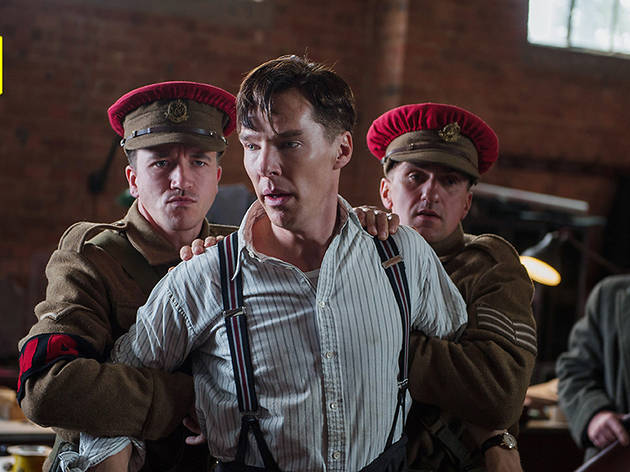 8/15
The Imitation Game This year's...'The King's Speech'. Tell me moreHollywood goes weak at the knees for a classy British historical drama. This biopic starring Benedict Cumberbatch as the WWII codebreaker Alan Turing has got the mighty weight of awards hoover Harvey Weinstein behind it. What could it win?Best Picture. Best Actor. When can I see it?Select theaters now, and wide release December 25. Read review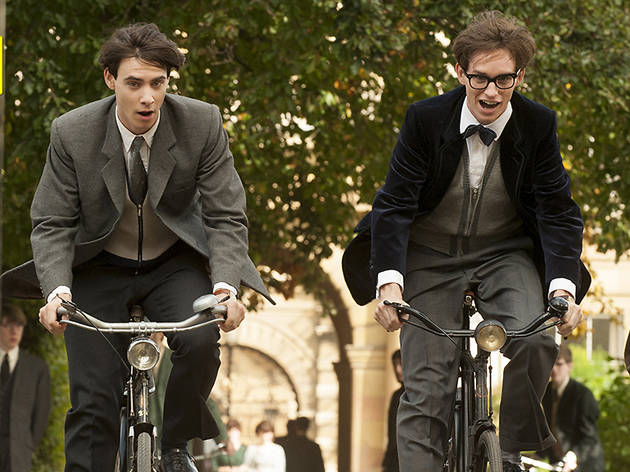 9/15
The Theory of Everything This year's...'My Left Foot'. Tell me moreCould we be looking at an (exceedingly polite) Oscar smackdown between two classy Brit biopics this year? Going elbow to elbow with Benedict Cumberbatch and 'The Imitation Game' is this film largely about the student years and early career of Stephen Hawking adapted from his ex wife's autobiography. The trailer is enough to reduce the quivery-lipped to tears and 32-year-old actor Eddie Redmayne's performance is being described as Daniel-Day-Lewis-style brilliant. What could it win?Best Actor. When can I see it?In theaters now. Read more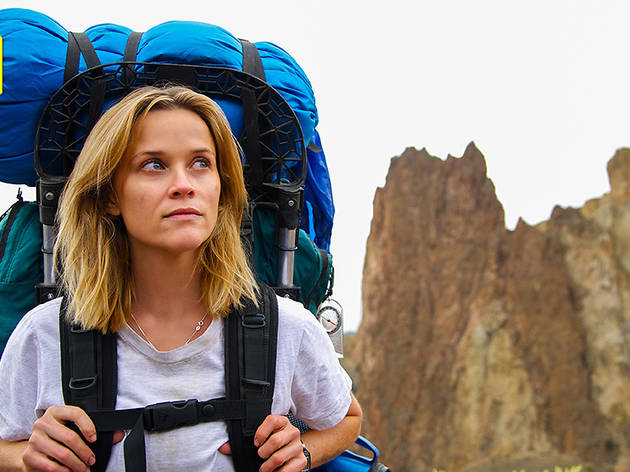 10/15
Wild This year's...'127 Hours' with a side serving of 'Eat Pray Love'. Tell me moreLast year we had the McConaissance, as Hollywood fell back in love with Matthew McConaughey. This year is all about the Witherspaissance, as all eyes turn to Reese Witherspoon who delivers a stand-out performance in the film of Cheryl Strayed's gritty memoir. What could it win?Best Actress. When can I see it?December 5. Read more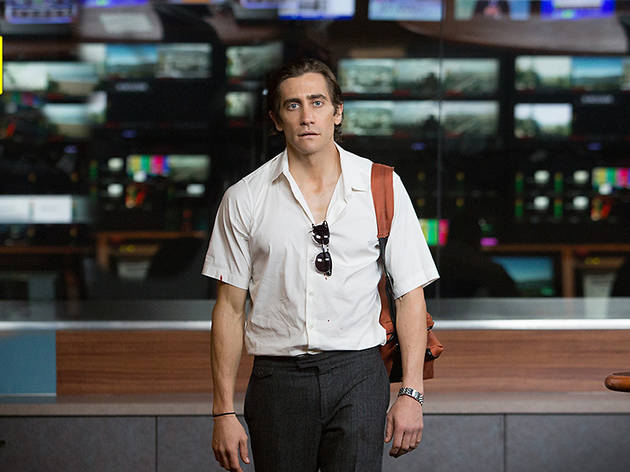 11/15
Nightcrawler This year's...'Taxi Driver' remixed by the makers of 'Drive'. Tell me moreJake Gyllenhaal's performance as a seedy ambulance-chasing cameraman in the cesspool of Los Angeles crime reporting has had people reaching for comparisons to Robert De Niro in 'Taxi Driver'. What could it win?Best Actor. When can I see it?Still in some theaters Read review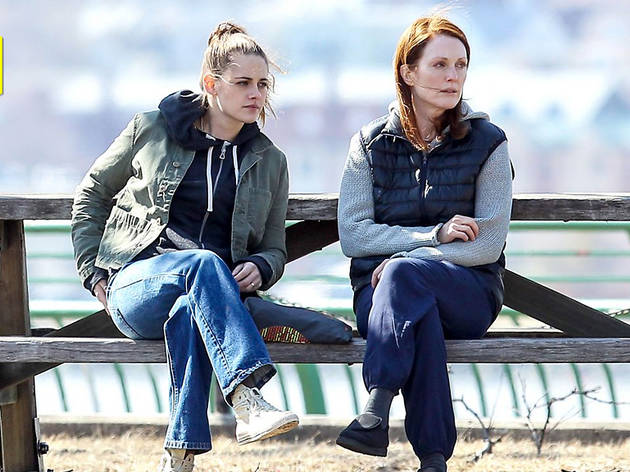 12/15
Still Alice This year's...'Away From Her' with a little 'Amour'. Tell me moreJulianne Moore is now officially the woman to beat in the race to Best Actress. She gives a career-best performance (and that's saying something for Moore) playing a happily married 50-year-old academic diagnosed with early-onset dementia. Kristen Stewart could also find herself in the running for Best Supporting Actress as her daughter. What could it win?Best Actress. When can I see it?December 5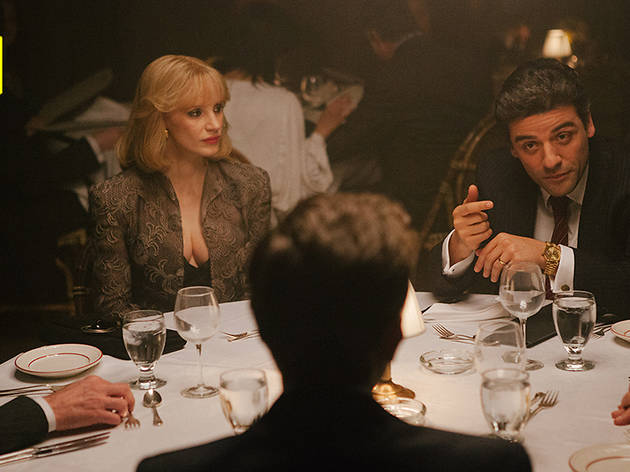 13/15
A Most Violent Year This year's...'Wall Street' with an injection of 'Scarface'. Tell me moreThis hotly tipped crime drama from rising-star writer-director J C Chandor ('Margin Call', 'All is Lost') might turn out to be a dark horse Oscar candidate. Set in 1981, one of the most violent years in modern New York history, Oscar Isaac plays an immigrant expanding his business by any means necessary. Jessica Chastain does a Lady Macbeth as his scheming wife. What could it win?Best Picture, Best Director, Best Supporting Actress (Jessica Chastain). When can I see it?December 31.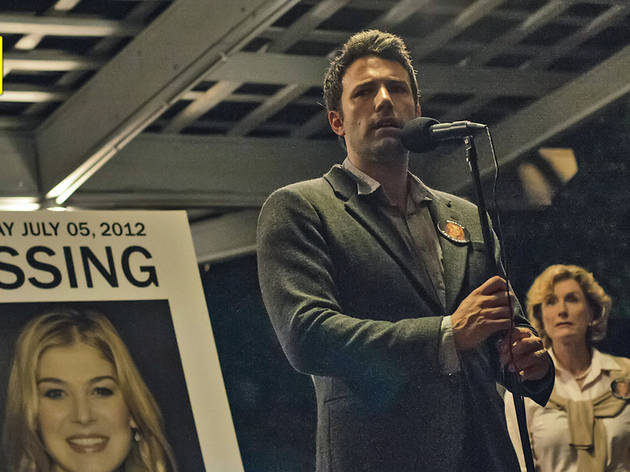 14/15
Gone Girl This year's...'Revolutionary Road' with a shot of 'There Will Be Blood'. Tell me moreThere's no doubting David Fincher's first-class directing. But is his blackly funny film of Gillian Flynn's dazzling novel about a marriage gone toxic too twisted to win big at the Oscars? That's the question hanging over 'Gone Girl'. What could it win?Best Adapted Screenplay. When can I see it?Still in some theaters. Read review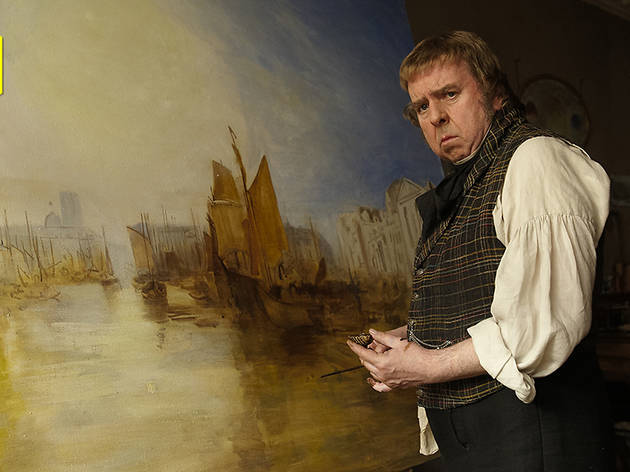 15/15
Mr. Turner This year's...'Pollock' in Ye Olde England. Tell me moreMike Leigh has notched up six Oscar nominations in his long and distinguished career. But he may well finally trouser a little golden statue with 'Mr Turner', his outstanding biopic of the final years of the nineteenth-century painter JMW Turner. This is a film that ticks a lot of Oscar boxes. Classy historical drama. Top drawer British cast. Biopic. Check. Check. Check. What could it win?Best Screenplay. When can I see it?December 19. Read review
Awards season is kind of like election season—there's voting, plenty of drama and predictions, and it's always ongoing. It's pretty much completely different other than that, but just like politics, we're picking our favorites early. Here are 15 films we think will be on the Oscars 2015 ballot in at least one category.