The best hotels in Anaheim
Heading to the O.C.? Book your stay at one of Anaheim's top getaways, from luxurious resorts to budget-friendly hotels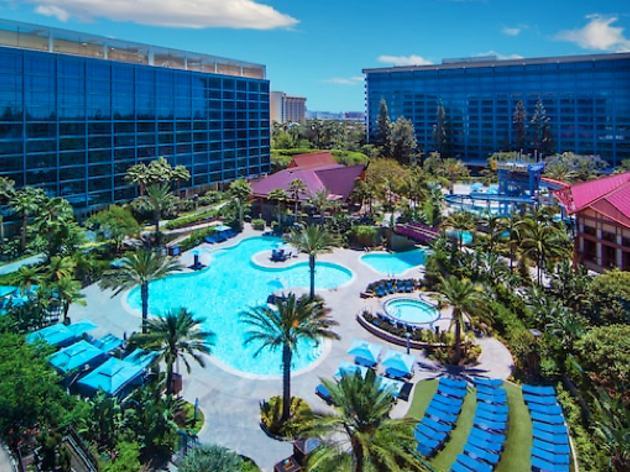 Angelenos are frequently making the trek to Anaheim, be it for Disneyland theme parks, big-name concerts at the Honda Center, Angel Stadium games (supporting the Dodgers, of course) or tournaments at the Anaheim Convention Center. While a day trip to the O.C. is totally doable, there are also plenty of hotel options for an extended getaway—from ritzy resorts just steps away from the Happiest Place on Earth to casual hotels and everything in between. If you're looking to turn your day trip into a full blown weekend trip, we've got you covered. Check out our list of the best hotels in Anaheim.
Find things to do in Anaheim
Let's face it: If you're headed to Anaheim, there's a pretty good chance you're going on some Disneyland rides. But there are, in fact, some more things to do in Anaheim than just visiting the happiest place on earth. From a chic food hall to a trio of major live music venues, here are 10 things to do in Anaheim (including a trip to Disneyland).