10 things we learned at the 2015 Oscars
Birdman flew to Best Picture and speeches got political in a show with just enough sizzle to stave off deep sleep
Blissfully, the guessing game is over: All 24 Oscars are bestowed, the competitors have raised their toasts and gone home (a full list of winners is below), and we can commence to instantly forgetting which films made it to the finish line. Before we do, though, here are 10 takeaways from last night's ceremony—that is, if you can call anything involving Lady Gaga singing show tunes from The Sound of Music a "ceremony."
1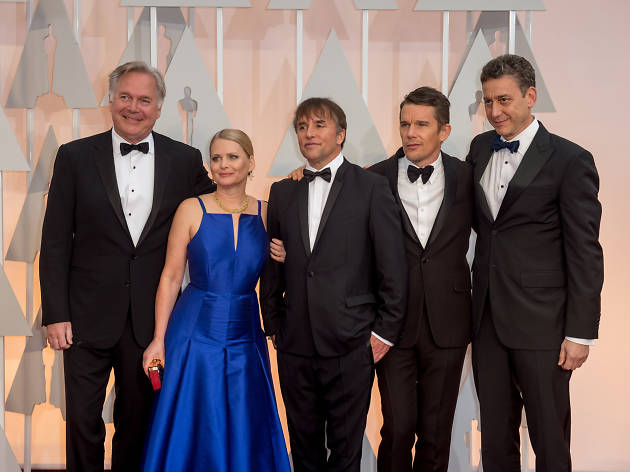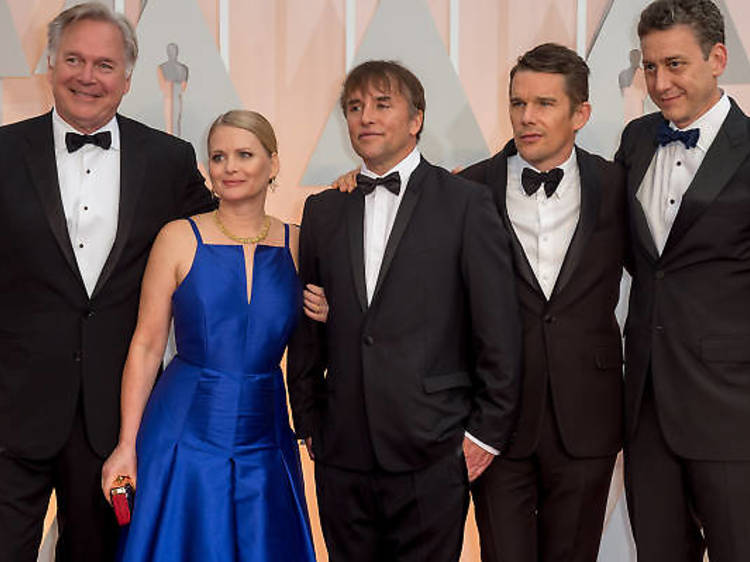 Matt Petit / ©A.M.P.A.S.
You're only the frontrunner until you're not
Much will be said about the deflating prospects of Boyhood, a film that went from critical darling to inevitable winner to virtual bust. (It only took home a single award for Patricia Arquette's supporting performance.) Perhaps all the happy talk around the movie's Oscar chances had little to do with the way AMPAS actually thinks: The opportunity to salute Birdman, a film about a Hollywood actor's redemption, proved too tempting.
2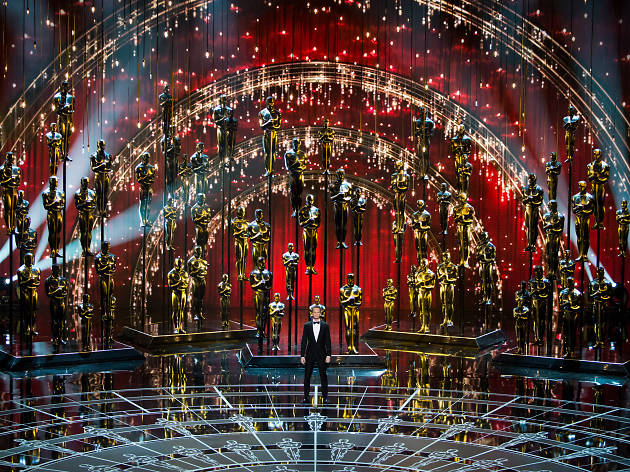 Mark Suban / ©A.M.P.A.S.
Opening songs can actually work
Neil Patrick Harris did an expectedly sharp job hosting, shoehorning in jabs about the honorees ("Hollywood's best and whitest—I mean brightest"), and Edward Snowden's mysterious absence from the podium after Citizenfour's win. But even an inert running gag about his own Oscar picks couldn't eclipse the success of his opening song, "Moving Pictures," complete with a furious Jack Black takeover and plenty of jokes, evidence that it's possible to do those well.
3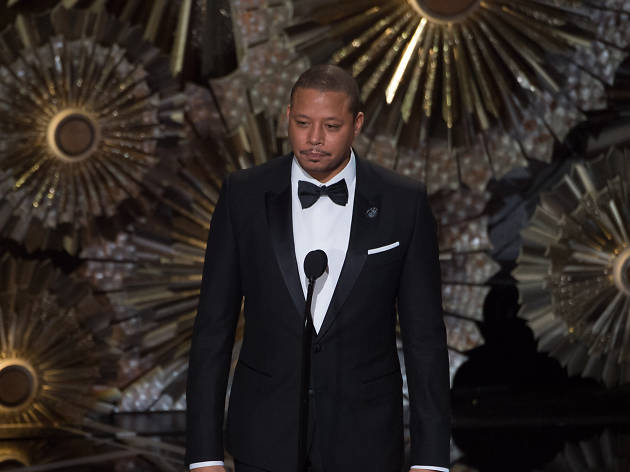 Mark Suban / ©A.M.P.A.S.
We don't need pointless montages to suck up time—there are other ways
Even without last year's lengthy tributes to "Hollywood heroes," the show still seemed to go on forever, sometimes entertainingly, as when presenter Terrence Howard seemed to lose the thread, banging into the mike stand and threatening to take down the whole show with his brain fart. Another fun fact: We were 30 minutes into the telecast and only a single award had been given out.
4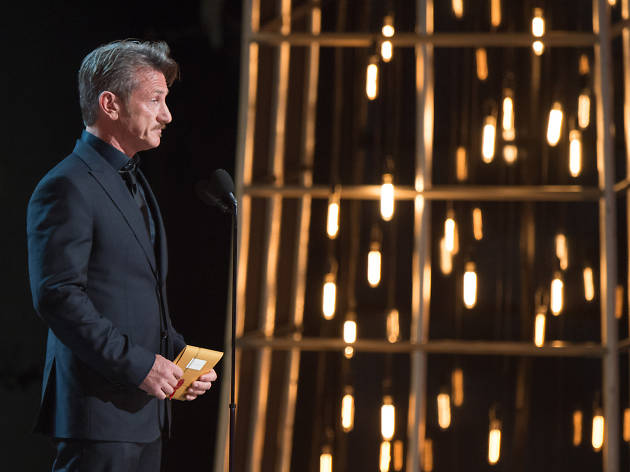 Matt Petit / ©A.M.P.A.S.
When you're about to read a winner's name, it's not the best moment for levity
Just before announcing the winner of Best Picture, Sean Penn took his sweet time, fondling the envelope, then kidding about his 21 Grams director Alejandro González Iñárritu: "Who gave this sonofabitch his green card?" Not the best intro for the Birdman director's plea for immigration reform in his acceptance speech. (And no, it's not cuter if you're Jessica Chastain, squealing "Chivo!" instead of Emmanuel Lubezki—we get it, you're buddies with the cinematographer and know his nickname.)
5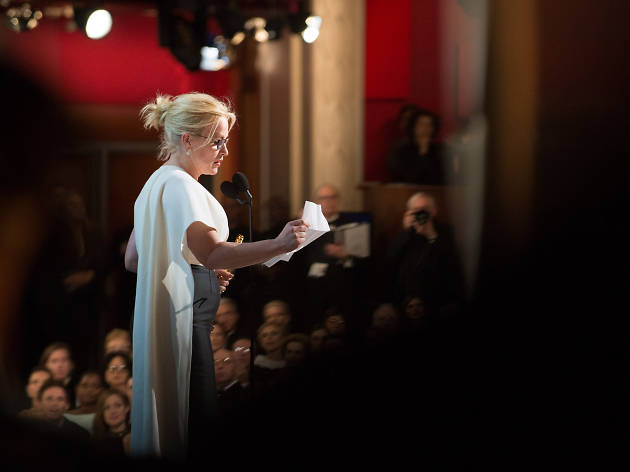 Richard Harbaugh / ©A.M.P.A.S.
Winners made their moments count
Patricia Arquette took a little Twitter snark for her Fraggle-esque hairdo, but ultimately scored the evening's most stand-up-and-cheer moment (something Meryl Streep, in fact, did), when she shouted out for women's equal pay at the end of her acceptance speech. And screenwriter Graham Moore, winning for The Imitation Game's adapted screenplay, turned his emotional speech toward his own suicidal teen years and a plea for outsiders to "stay weird, stay different."
6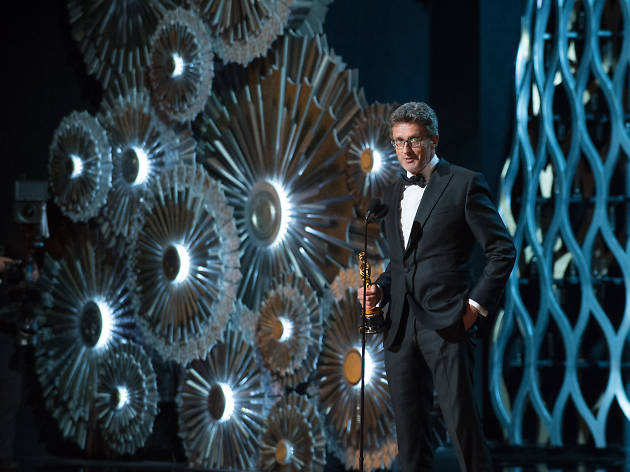 Greg Harbaugh / ©A.M.P.A.S.
Never mind that impatient orchestra playing you off
Impressively, director Pawel Pawlikowski, winner of the Best Foreign Language Film Oscar for Ida, paid zero attention to the syrupy strings threatening to play him off. He just kept going with his speech, to the delight of the crowd, until a second orchestral cue rose up—which he pretty much ignored as well. That's the way you do it. Really, how often is this going to happen in your life? Are they going to call security?
7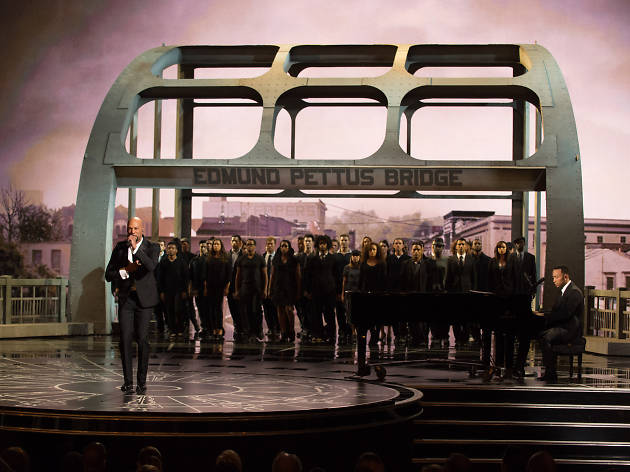 Michael Yada / ©A.M.P.A.S.
The "Glory" train was unstoppable
Eclipsing even their euphoric Grammys performance, John Legend and Common were joined onstage by dozens under a replica of Selma's Edmund Pettus Bridge (tacky?) and marched their way to an Oscar win. (Those adorable Lego dancers and Devo's Mark Mothersbaugh never had a chance.) The sincerity of the winning speeches was undeniable, expressing solidarity for freedom of expression in Paris.
8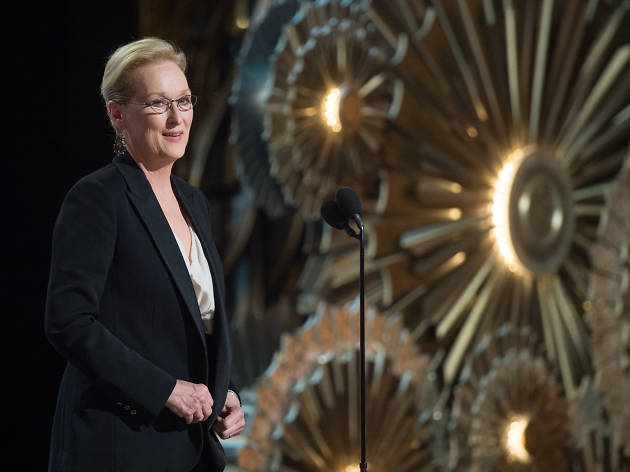 Matt Petit / ©A.M.P.A.S.
Invariably, the "In Memoriam" segment disappointed
After an introduction by Meryl Streep that was heartrending in itself (she'll be nominated for it next year), the montage neglected to include Joan Rivers, who, while not a robust film presence, certainly became a red-carpet icon. The omission stung some, though not as much as Jennifer Hudson's soul-deadening performance of "I Can't Let Go," which immediately followed a tasteful ending point on Mike Nichols.
9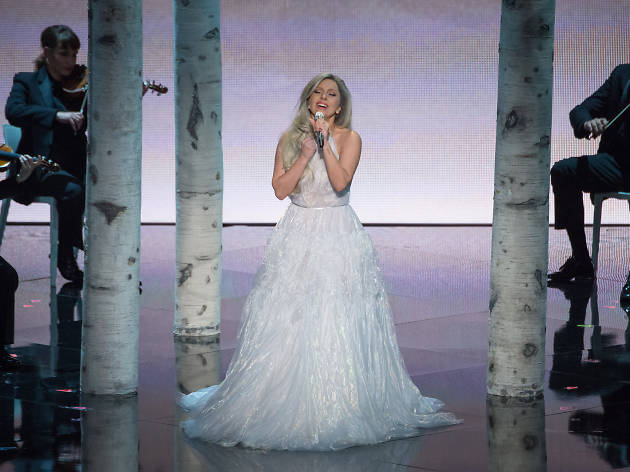 Mark Suban / ©A.M.P.A.S.
Kill the anniversary presentations
Are they truly necessary in a four-hour show? Who is celebrating the 50th anniversary of The Sound of Music apart from the bean counters over at 20th Century Fox? (The movie saved the then-flailing studio's bacon.) Lady Gaga, in strong voice, milked her medley for all it was worth and earned a standing ovation, but most were checking their watches.
10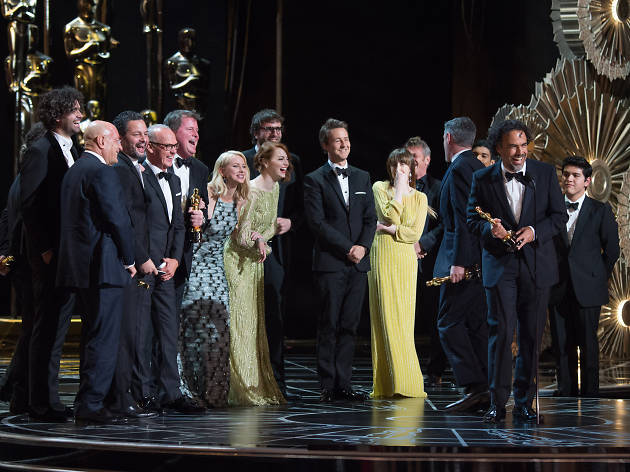 Matt Petit / ©A.M.P.A.S.
Birdman was a lot stronger than Oscarologists predicted
It seemed to gain momentum near the end of the race, with wins from the directors' and producers' guilds. But when the Oscars finally arrived and Wes Anderson (who was having a great night with The Grand Budapest Hotel) lost Best Screenplay to Birdman, the writing was on the wall. Was it wishful thinking that Richard Linklater would take home Best Director? (He lost to Birdman as well.) Apparently, there are no consolation prizes.
Here's a complete list of last night's winners:
Best Picture
Birdman

Best Actor
Eddie Redmayne in The Theory of Everything

Best Supporting Actor
J.K. Simmons in Whiplash

Best Actress
Julianne Moore in Still Alice

Best Supporting Actress
Patricia Arquette in Boyhood

Best Animated Feature
Big Hero 6

Best Adapted Screenplay
The Imitation Game

Best Original Screenplay
Birdman

Best Cinematography
Birdman

Best Costume Design
The Grand Budapest Hotel

Best Director
Birdman, Alejandro G. Iñárritu

Best Documentary Feature
Citizenfour

Best Documentary Short Subject
"Crisis Hotline: Veterans Press 1"

Best Film Editing
Whiplash

Best Foreign Language Film
Ida, Poland

Best Makeup and Hairstyling
The Grand Budapest Hotel

Best Original Score
The Grand Budapest Hotel, Alexandre Desplat

Best Original Song
"Glory" from Selma

Best Production Design
The Grand Budapest Hotel

Best Animated Short Film
"Feast"

Best Live Action Short Film
"The Phone Call"

Best Sound Editing
American Sniper

Best Sound Mixing
Whiplash

Best Visual Effects
Interstellar