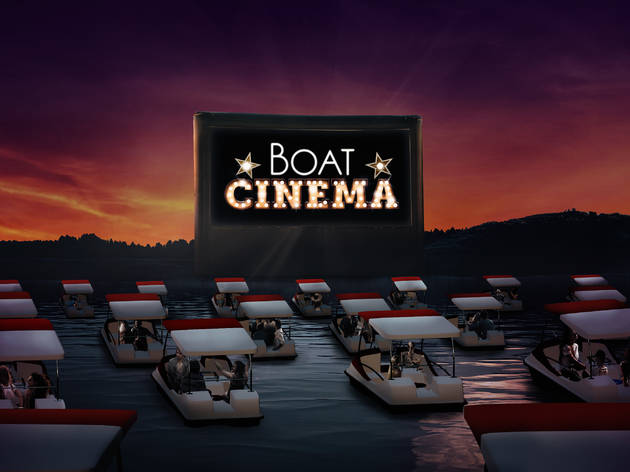 Time Out says
We were itching to get back to grassy, picnic-style movie screenings after a year of pop-up drive-ins but we'll gladly get back in our vehicles for this series—since, you know, this time that vehicle is a boat.
True to its name, Boat Cinema will present largely nautical-themed movie screenings literally on Castaic Lake every Friday, Saturday and Sunday this summer. You can rent an electric mini boat that seats up to five people ($199), a shallow-water inflatable island for six ($89) or even BYOB ($69)—boat, that is (we won't snitch if you bring the other "b," though there's technically a corkage fee).
From the beginning of July through the end of September, you'll be able to kick things off with beachside music, pick up picnic or charcuterie boxes, and even get pizza delivered directly to your boat or shop from a canoe of concessions.
We should mention that this isn't the first floating boat cinema series we've written about. But while that other event seemed to get lost at sea on its way here, this one is actually legit, with backing from L.A. County Parks.
Details