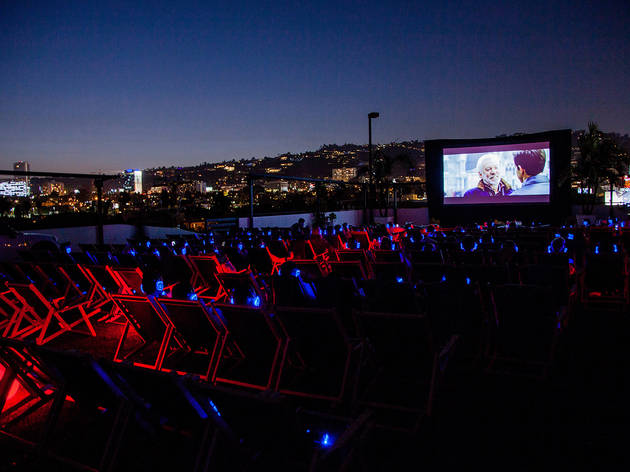 All of L.A.'s outdoor movies in one calendar
Sit back, relax and catch one of L.A.'s outdoor movie screenings, be it on a rooftop or in your own car
Outdoor movies combine two things we love about L.A.: appreciation of movie-making and spending as much time as possible outside. Alfresco screenings usually start to pop up across the city in the late spring, be it atop rooftop bars, at L.A.'s best parks or even at a Hollywood cemetery.
This past year has mostly been all about the drive-in, but we're seeing more and more of our old favorites return outdoors—enough so that we've now split up our schedule between true outdoor screenings and drive-in ones. Wherever they end up, moviegoers can still pack together some picnic food and catch films both old and new. (If you're looking for a fun date idea, this one takes the cake.)
We'll be keeping track of both our long-standing outdoor series favorites as well as some new ones as they flip to more social-distancing–friendly formats. Be sure to check back all year long for updates on the list, as new screenings are always being added.
Looking to see a movie any night of the week? Check out the best drive-in movie theaters in L.A., plus the best movie theaters that have reopened.
Can't get enough movie screenings?
Nothing makes us feel more like a proud local than seeing our sprawling city sneak onscreen in an authentic way. But which movies wear it best?