All of L.A.'s outdoor movies in one calendar
Sit back, relax and catch one of L.A.'s outdoor movie screenings, be it on a rooftop or even at a Hollywood cemetery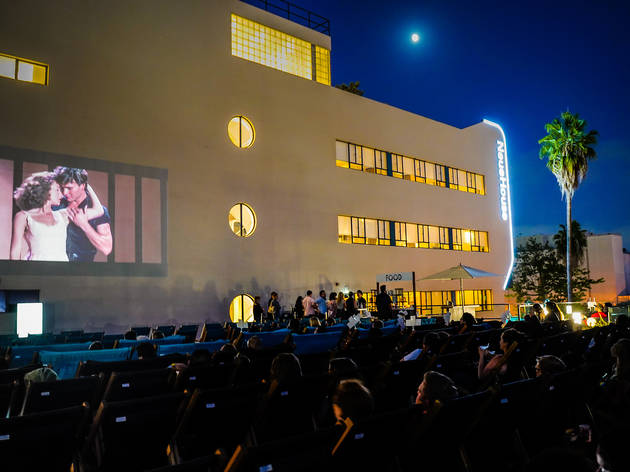 Most events have been canceled and major venues closed due to the ongoing coronavirus outbreak. While we're doing our best to recommend what Angelenos can still do, note that some picks may be closed, canceled or postponed with short notice.
Looking for things to do this summer (and beyond)? Outdoor movies combine two things we love about L.A.: appreciation of movie-making and spending as much time as possible outside. Summertime marks the start of limited-run, alfresco screenings across the city, be it atop rooftop bars, at L.A.'s best parks or even at a Hollywood cemetery. But some of our favorite series continue through the end of the year. These outdoor venues draw moviegoers for a night under the stars, where you can bring out your picnic food, cozy up with a blanket and catch films both old and new. (If you're looking for a fun date idea, this one takes the cake.) Be sure to check back all season long for updates on the list, as new screenings are always being added.
Stay tuned for more screenings to be added throughout the year.
Can't get enough movie screenings?
If you're looking for the best possible place to plant yourself for two hours of cinematic bliss, there are a few spots that rise above the rest. Whether you're into arthouse, black-and-white, B-movie bonanzas or the most luxurious assigned-seating theater/cocktail lounge, this city has it all. Here are our picks for the best movie theaters and classic cinemas L.A. has to offer.