FYF is giving away free festival pass for life, plus 2016 passes
The music festival announced the contest on Instagram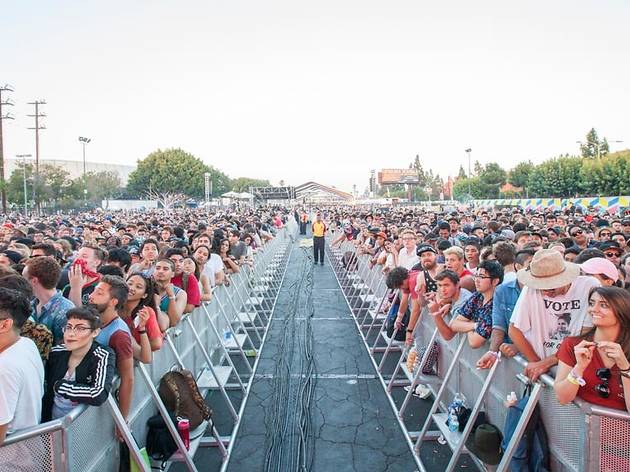 You read that right. Yesterday evening, the folks at FYF Fest posted instructions for the following contest on their Instagram account.
We think it's pretty cool that our hometown fest is taking lineup suggestions from fans. We also would be pretty stoked to win 2016 tickets, and dangerously stoked if we won festival passes for life. FYF Fest at age 75? Sign us up.
What do you guys think? Will you enter? Here's how we're playing it:
1 - Bully, Shannon & the Clams, Natalie Prass, Mick Jenkins and Courtney Barnett
2 - The Kinks (we would say—we always say—Talking Heads, but David Byrne isn't having it, so why waste our pick?)
3 - Bought: Father John Misty's I Love You, Honeybear, the It Follows soundtrack and the Upsetters' Super Ape; Listened to: T. Rex's Electric Warrior, the Easy Rider soundtrack and Witch self-titled
Good luck! For more fest inspiration, check out our best photos from FYF 2015.