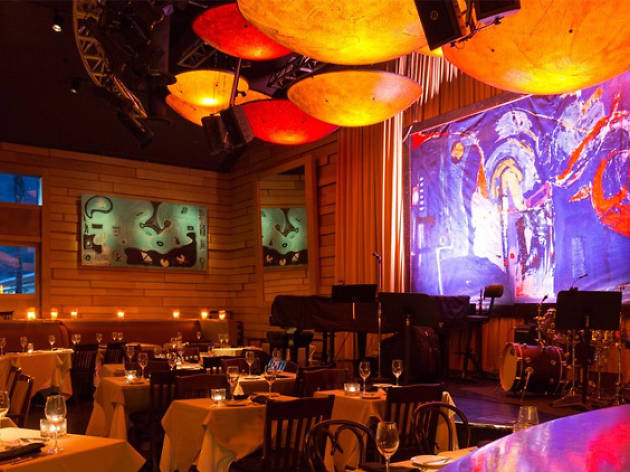 The best jazz club nights in L.A.
From an intimate jazz club to a grand concert hall, here are the swankiest spots to listen to jazz music across the city
Looking for a swanky jazz club in Los Angeles? There's always had a steady underground jazz movement across the city, but lately there's been a resurgence with enough regular performances to fill up a calendar fast. There are ranges of styles and locales to choose from, including comfortable lounge nights in hotel bars and experimental nights in intimate clubs. Whether at the famed Walt Disney Concert Hall Downtown, the intimate Catalina Bar & Grill in Hollywood or someplace in between, these sophisticated L.A. haunts are as smooth as the live jazz they showcase.
The best jazz club nights and venues