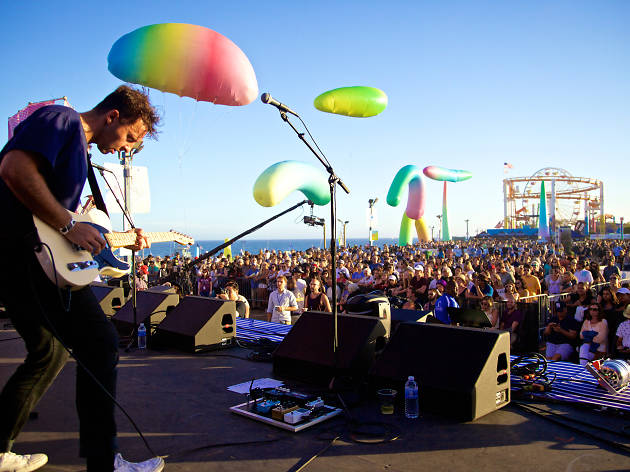 It has a new name, a new schedule and refocused curation, but the former Twilight Concert Series is returning to the Santa Monica Pier. The free concert series formerly brought indie favorites and up-and-comers to the Pier in the middle of the summer, as well as crowds that were maybe a bit more than the city could handle—notably a 25,000-person turnout for Khalid in 2017.
This time around, Twilight on the Pier kicks off in late August—past prime tourist season—and dives deep into a different global sound each Wednesday night.
Last year's restructured event featured three stages instead of just one, with region-specific vendors scattered between as well as a beer garden and games. Notably, the public beach adjacent to the Pier will not be activated as a viewing area anymore, though it's not clear yet if or how that'll be enforced.