Where to hear bluegrass music in Los Angeles
If you're looking to add some bluegrass music to your evening, fiddle around at these bars and small theaters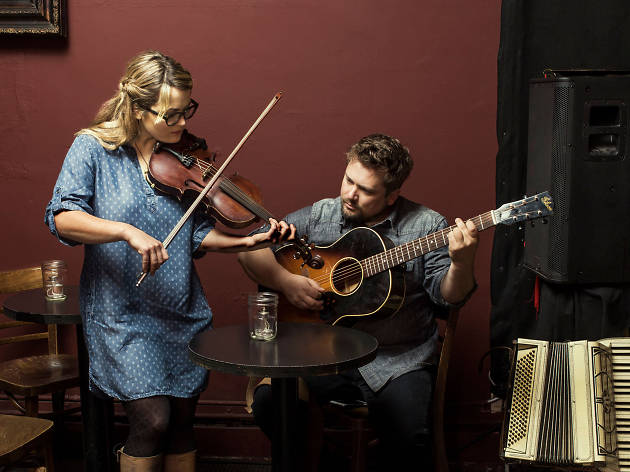 When we think about live music in Los Angeles, hip Silver Lake bands, sleazy Sunset Strip rock clubs and sophisticated evenings with the L.A. Phil come to mind. But L.A. has a thriving roots community that dates back to the Dust Bowl, when folk musicians and singing cowboys first made their name here. Bluegrass music, too, has established itself in Southern California; traditional fiddle, banjo and bass ensembles have taken up residencies at watering holes and small theaters around the city. If you're looking for a bit of acoustic Appalachia in L.A., here's where you can hear bluegrass music around the city.
6 places to hear bluegrass music in L.A.
Looking for more live music?
Not necessarily interested in acoustic tunes? Here are more live music venues in L.A.