As a sarcastic, fourth-wall-breaking superhero once said, it's time to make the chimi-f*ckin'-changas. And chimichangas you shall get.
We're weeks out from the release of Deadpool 2, which means the movie's marketing campaign is ramping up in the form of what else but special edition baby gummy hands and interpretive dance to Céline Dion ballads, but the best promo by far is a one-weekend-only pop-up bar that's hitting L.A.'s own the Slipper Clutch next Thursday. Catch the Bar Clacson speakeasy transforming into Deadpool's favorite dive, Sister Margaret's School for Wayward Girls, where you'll find free Mike's Harder Lemonade, chimichangas, pizza and other snacks beloved by the insult-slinging superhero.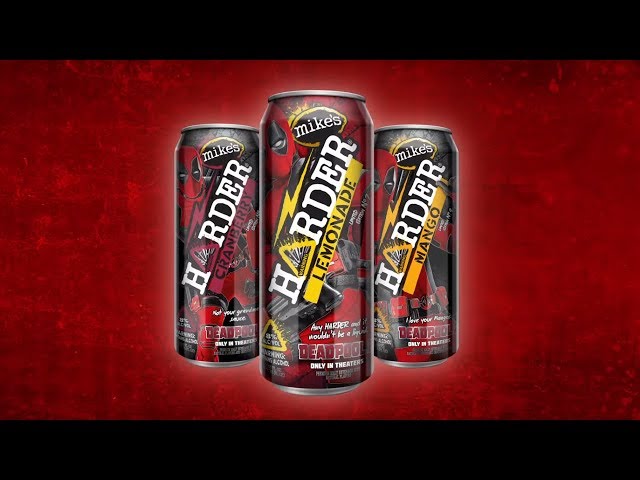 You'll enter Slipper Clutch Sister Margaret's through the back alley—and not through the back of Bar Clacson, as you normally would—and from there find yourself in a quasi-replica of the movie's bar, complete with pool table, darts and a few surprises. While the food and drinks are free, the event benefits the DTLA Film Festival, so bring a dollar for the donation box at the door, would ya?
As it's a collaboration with Mike's Harder, expect limited-edition cans featuring Deadpool and witticisms like "Any HARDER and it wouldn't be liquid," "Nice cans," "Not your grandma's sauce" and other phrases your bros will probably love. The bar team will also be slinging cocktails made with Mike's Harder, and that's not all: The spiked-lemonade company's also running a giveaway for tickets to the Deadpool 2 premiere in New York, which, by the way, just received a Sister Margaret's pop-up of its own.
To enter the bar you'll need to R.S.V.P., and probably show up early—admittance is first come, first served, and an R.S.V.P. doesn't guarantee you'll get in. Once in, try not to start a bar fight with your fellow mercenaries.
The Sister Margaret's pop-up bar runs from May 10–12 7–11:30pm. Deadpool 2 opens on May 18.