L.A. is already chock full of restaurants, but one thing it feels like we can't get enough of is new quick-service dining—especially when it comes from one of the best cafés in the city.
Los Feliz treasure All Time already serves some of our favorite all-day fare, then flips to a romantic and candlelit restaurant in the evening, and this week it's bringing those salads, roast meats and dinner vibes to a new spot down the block at its new rotisserie and to-go venture, Part Time.
Think: whole and half rotisserie chickens with choices of sides; porchetta; 12-hour–braised brisket; fresh fish; market vegetables and plenty of comforting baked goods at Part Time, all wrapped up in biodegradable and recyclable packaging and available for pickup and to-go only.
The latest restaurant was inspired by All Time's no–to-go policy at dinnertime and the neighborhood demand for it, but in lieu of a carbon All Time copy, we're getting an entirely new rotisserie focus and menu of rotating sides and meats.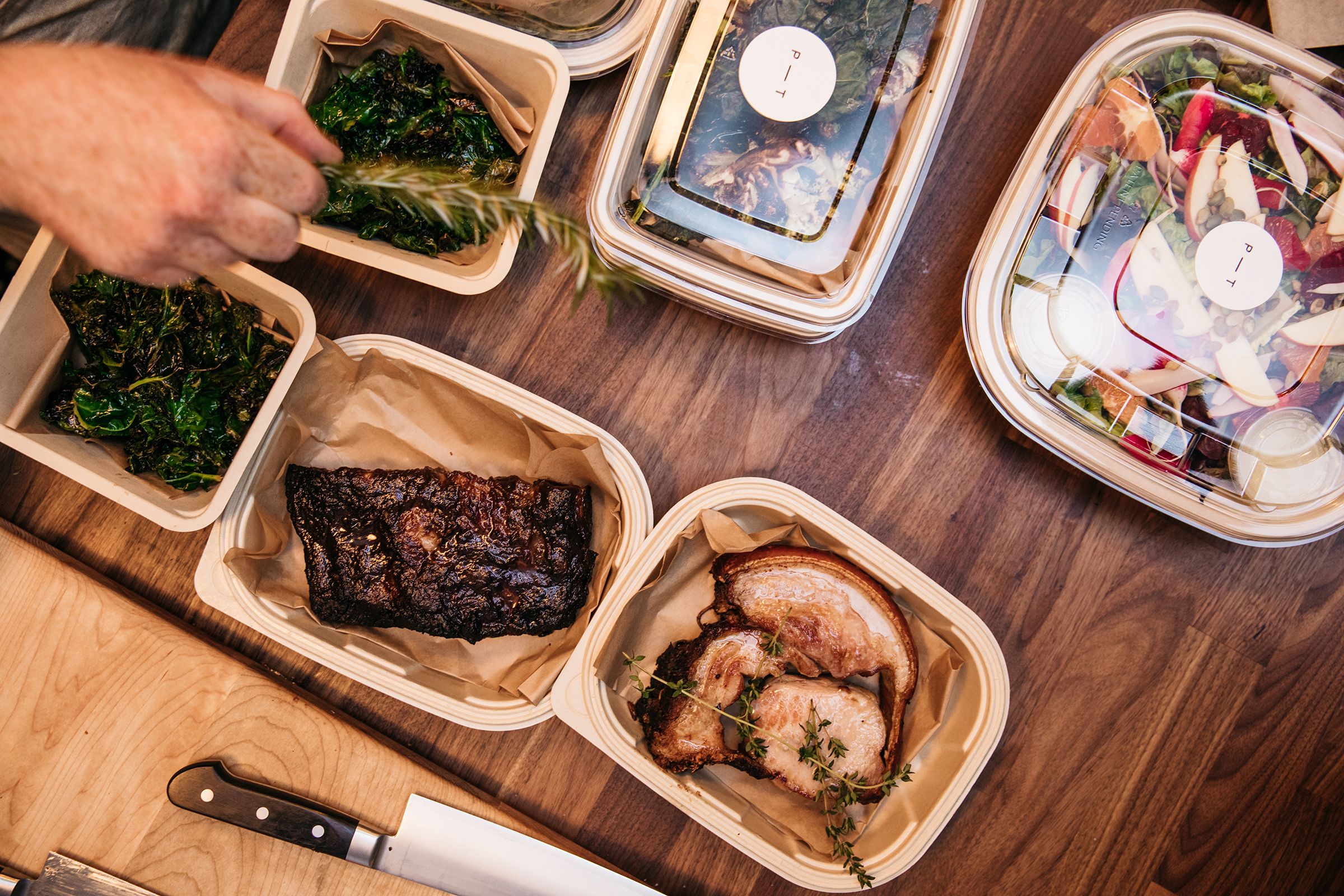 Sadly, All Time's locally iconic tomato burrata toast isn't on the opening menu of the new sibling spot—though its also-loved Good Ass Salad is—but Part Time's menu is apt to change just as frequently as its full-service counterpart's (usually daily).
Much like at All Time, be on the lookout for the long sheet of butcher paper with a handwritten menu each night to see whether you'll be having items like the Japanese sweet potatoes with sour cream and herbs or the mac and cheese bedecked with golden breadcrumbs. You can place orders in person, or ahead of time online, by app or by phone (323-407-6758).
It's been a busy week for roast birds in the area; just last Wednesday, Kismet launched its own fast-casual rotisserie concept—but again, if there's anything it feels like L.A. can't get enough of, it's new, quality, quick-and-casual dining. Especially when it comes from a trusted team.
Part Time is now open weekdays only from 5 to 9pm at 2044 Hillhurst Ave, available for takeout only.