The best dishes and drinks in Los Angeles in 2018
Here are the 30 best new dishes in L.A.—so far.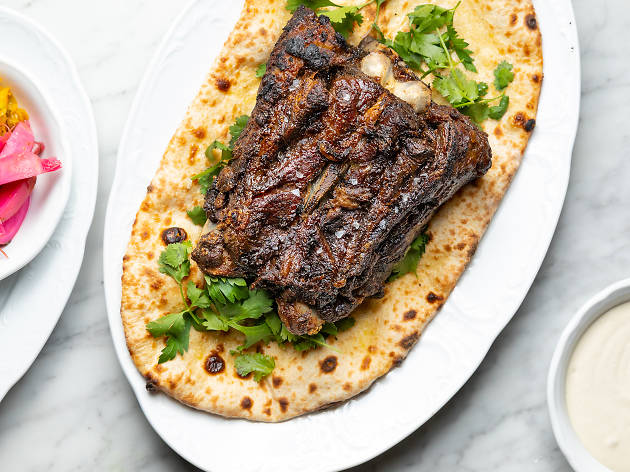 It's been a big year for restaurant openings in Los Angeles, which means it's been a huge year for new dishes. Cheeseburger dumplings? Large-format steaks? The best burrata salad of your life? Twenty new kinds of pizza? Before you get so overwhelmed that you stay home and order takeout from the same place you've been eating three times a week for the last six years, read our guide to the absolute best of the latest, then use it as a checklist and try something new. No matter your neighborhood or budget—and regardless of traffic—you need to try these 30 buzzy new dishes and drinks right now.
Eat your way through the year's best new dishes
Want more? Here are past years' best dishes and drinks in L.A.