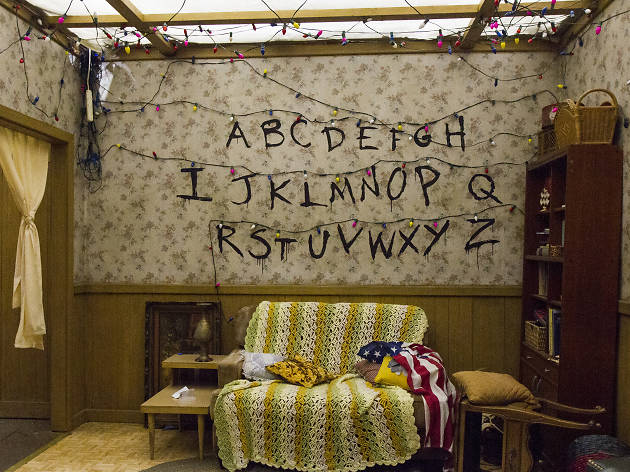 Can't wait for Halloween? Here's a behind-the-scenes look at Universal Studios' new 'Stranger Things' maze.
Posted: Friday September 7 2018, 12:32pm
If you're binge-eating Eggo waffles and counting down the days til your trip to the Upside Down, you're already aware that the time for Demogorgons is near. Halloween Horror Nights is almost upon us, which means one thing for fans of Netflix's mega-'80s throwback, Stranger Things: Hawkins, Indiana, is hitting Universal Studios Hollywood in a new horror maze that will take you inside the world of the show.
This year's Halloween Horror Nights lineup involves some heavy hitters—including mazes that recreate Poltergeist, The First Purge and Universal's classic movie monsters—but there's surely nothing more terrifying than an interdimensional demon whose face unfolds, like a flower, with rows of teeth. Thankfully Stranger Things creators the Duffer Brothers worked alongside the Halloween Horror Nights team, helmed by creative director John Murdy, to lead you through the woods in a search for Will Byers—and help you make it through Hawkins, the void and the Upside Down in one piece.
"It was easy to love it as a fan of the television show," Murdy says, "but it was a little more difficult trying to think about turning it into an experience where you're trying to scare people."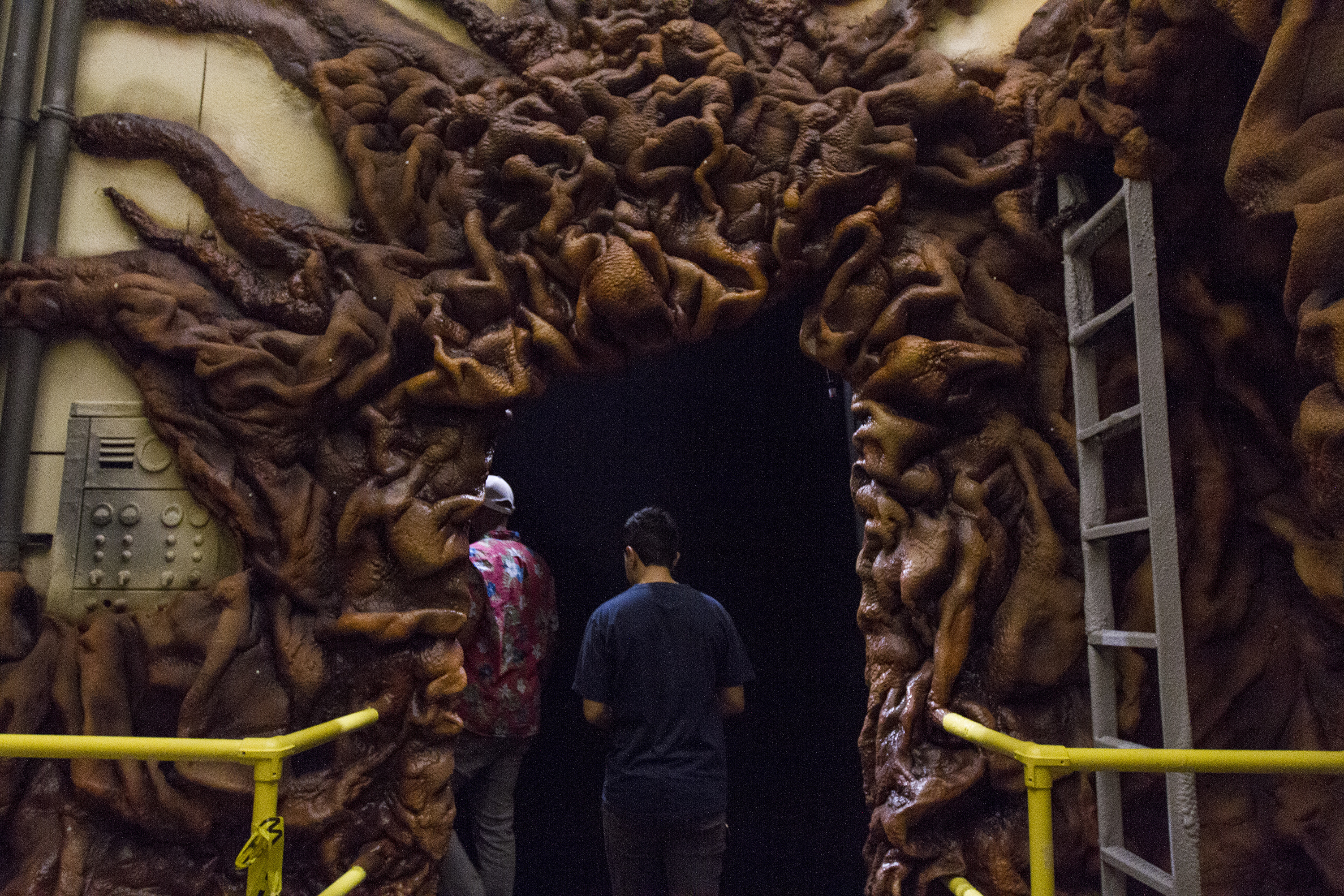 Watch out for Dr. Brenner, who'll be pushing you toward the void.
To pull it off, Murdy began researching and rewatching Stranger Things last November, then penned a treatment for what the maze would become: a progression through season one, the search for Will Byers after his abduction by the Demogorgon. Your own adventure starts like the show begins, with the boys looking for Will in the woods. You'll see Will's bike with the tire still spinning and the light flashing as you skirt the edges of the Hawkins National Laboratory. You'll hear the cast, too. Murdy attained access to the show's sound design, so everything you're hearing in the maze is sourced directly from Stranger Things. From there, you'll move toward the Byers' house.
Even tackling set furniture is an ordeal: Murdy first combs through all of the show's location photography, and in the case of Stranger Things, that meant studying roughly 40,000 pictures. Then, he finds photos that will be important references for the maze's art department, and the crews fan out and either find or make the props and furniture.
"Being that the show is set in the 1980s—but really when you look at the Byers family, they don't have a lot of money, so most of their furniture is from the 1970s—that presents an interesting challenge for our props and dressing crew," Murdy shares. "We obviously have a large inventory of props we've accumulated over the last 13 years of doing Horror Nights, but we still have to send our crew out to source certain items."
Once this process begins, Murdy's teams in L.A. engineer the effects taking place in each room—which will also make their way to the Horror Nights mazes in Orlando and Singapore. In the case of the Byers' home, these effects could mean something as simple as flashing bulb lights over the iconic letter wall, or a Demogorgon reaching through the living room (accomplished by printing the show's exact wallpaper onto a spandex panel, while a performer hides behind it with a model of the Demogorgon's hand, naturally). The actors rehearse and familiarize themselves with the effects, then keep an eye on you via video monitor—perfectly timing their scares.
This Stranger Things experience is the first Halloween Horror Nights maze ever built on one of the studio's sound stages.
Halloween Horror Nights' mazes often use elaborate puppets when large or imposing creatures are concerned—you'll see one in this year's Poltergeist maze—but "with the Domogorgon, because he's human-scale, we wanted to see it with a live performer," Murdy says. "That just gives you a different layer of realism."
Every tooth on the Demogorgon mask is added by hand—a painstaking task, considering each Demogorgon face is comprised of five teeth-filled petals and an equally sharp center. When Murdy built the Alien vs. Predator maze in 2015, his team was able to utilize the costume molds used in the movie, but because the Demogorgon was often created digitally in Stranger Things, his own crew would have to sculpt the monster suits for the new maze.
At any given point, there will be eight to 10 Demogorgons running around this experience—in addition to some of the show's friendlier, more human characters: Chief Hopper, Will, Joyce Byers, Eleven and Dustin Henderson will be there to help guide you. Just look out for Dr. Brenner, who'll be trying to push you into the void.
"When [guests are] coming close to the end of the maze, they kind of exhale and let their guard drop—you physically see this," says Murdy, "and they kind of stop looking for the scare everywhere. And we've just found over the years that that's the perfect opportunity to prey upon them."
Our advice? Always keep your guard up, because Murdy—and maybe a few Demogorgons—are waiting for you to drop it.
Catch a few more behind-the-scenes peeks of the Stranger Things maze here, then enter the Upside Down for yourself when Halloween Horror Nights launches on September 14:
The maze's crew builds set pieces using the show's production shots for reference.
A recreation of Will Byers's backyard fort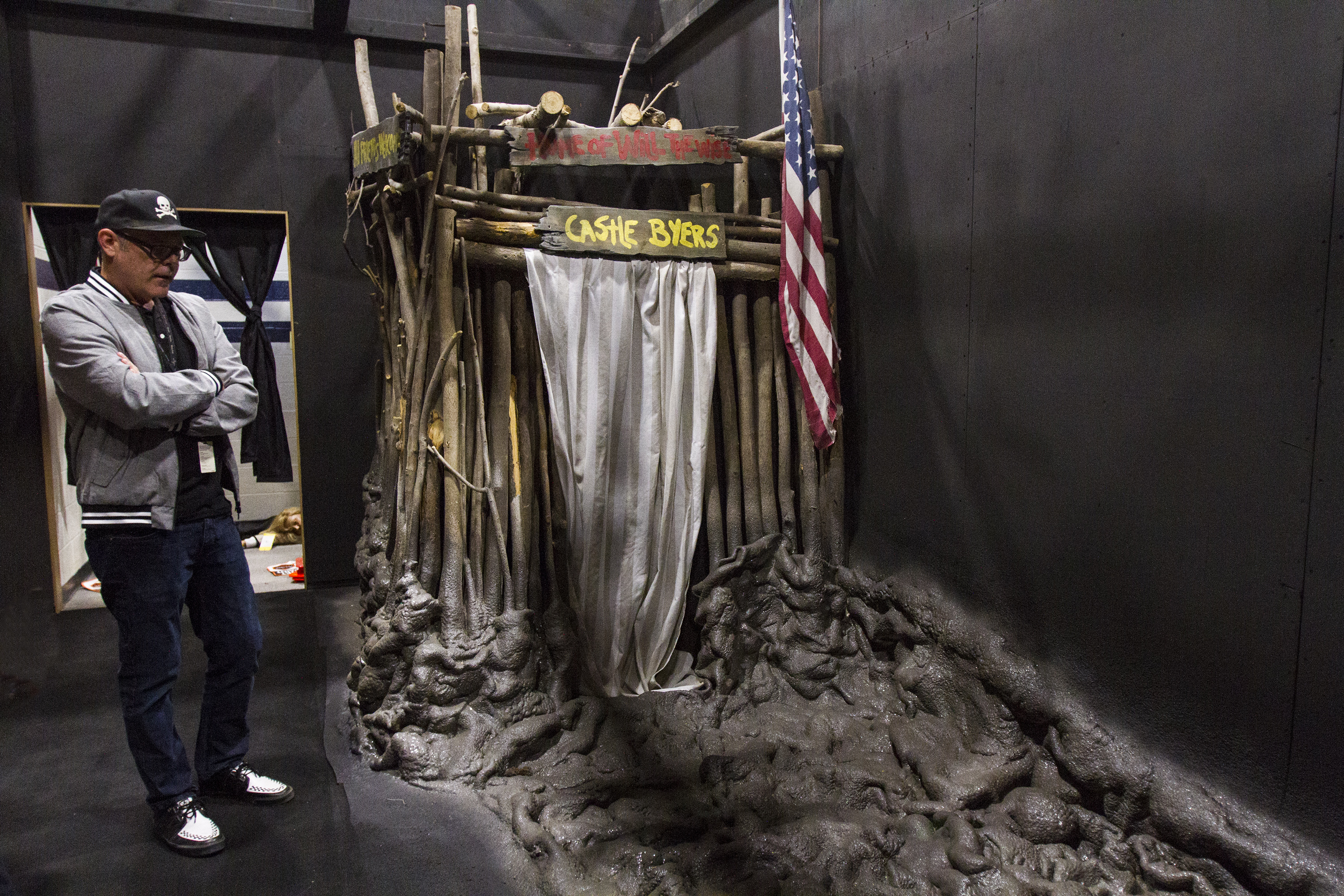 Murdy with the Upside Down's Castle Byers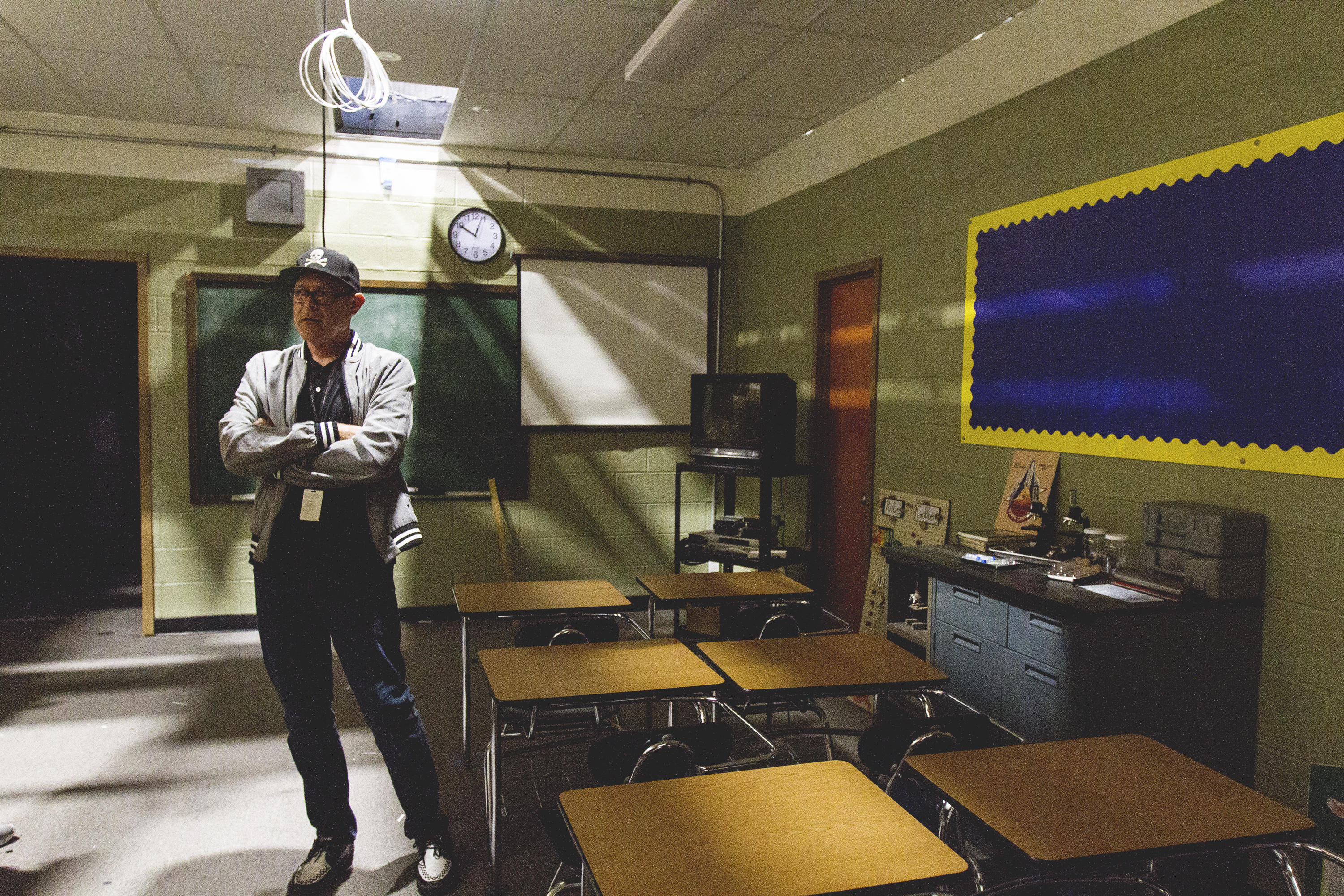 Murdy takes a moment in a Hawkins Middle School classroom.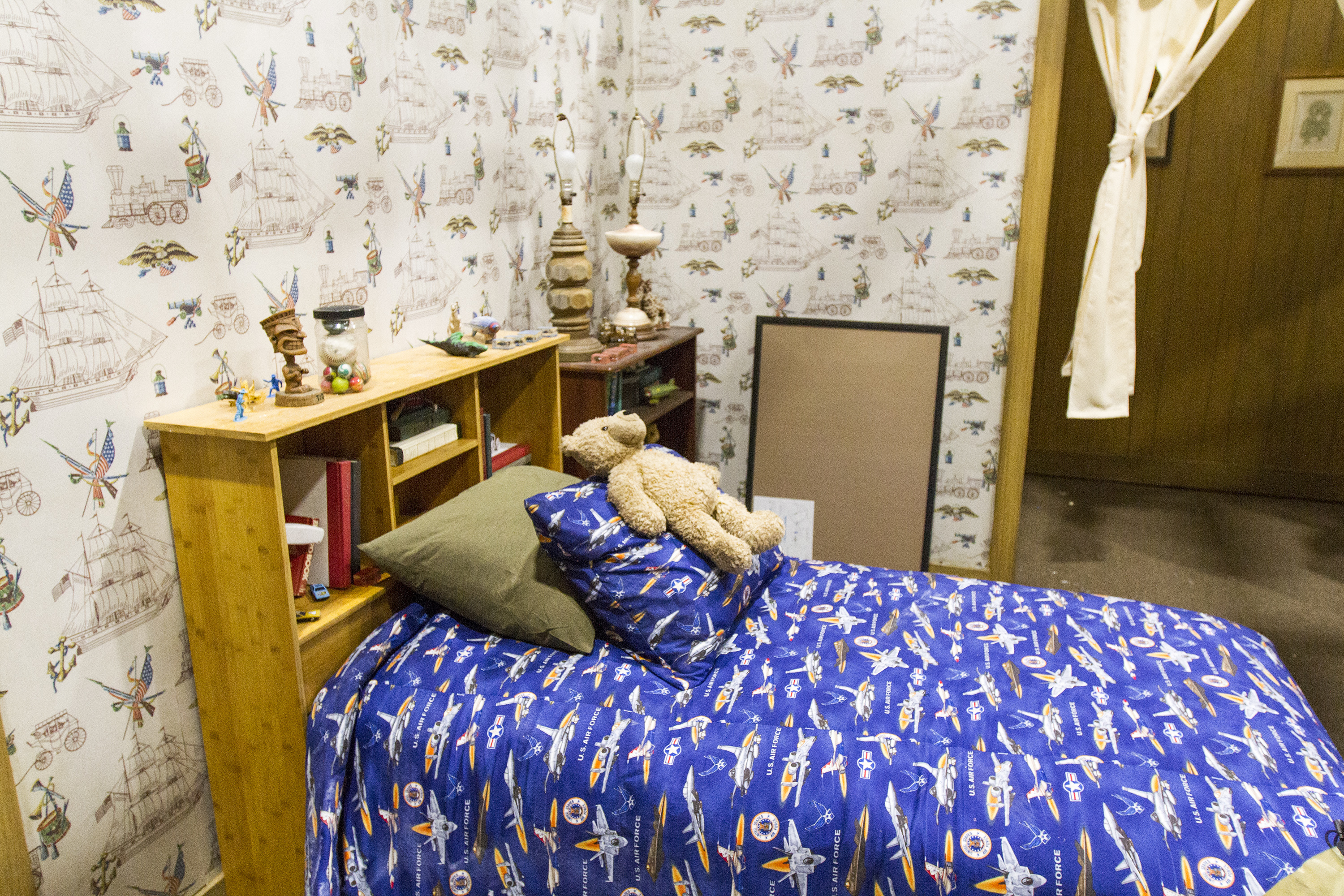 A recreation of Will Byers's room
Attention to extreme detail—including the show's exact wallpaper—is what makes these mazes so believable.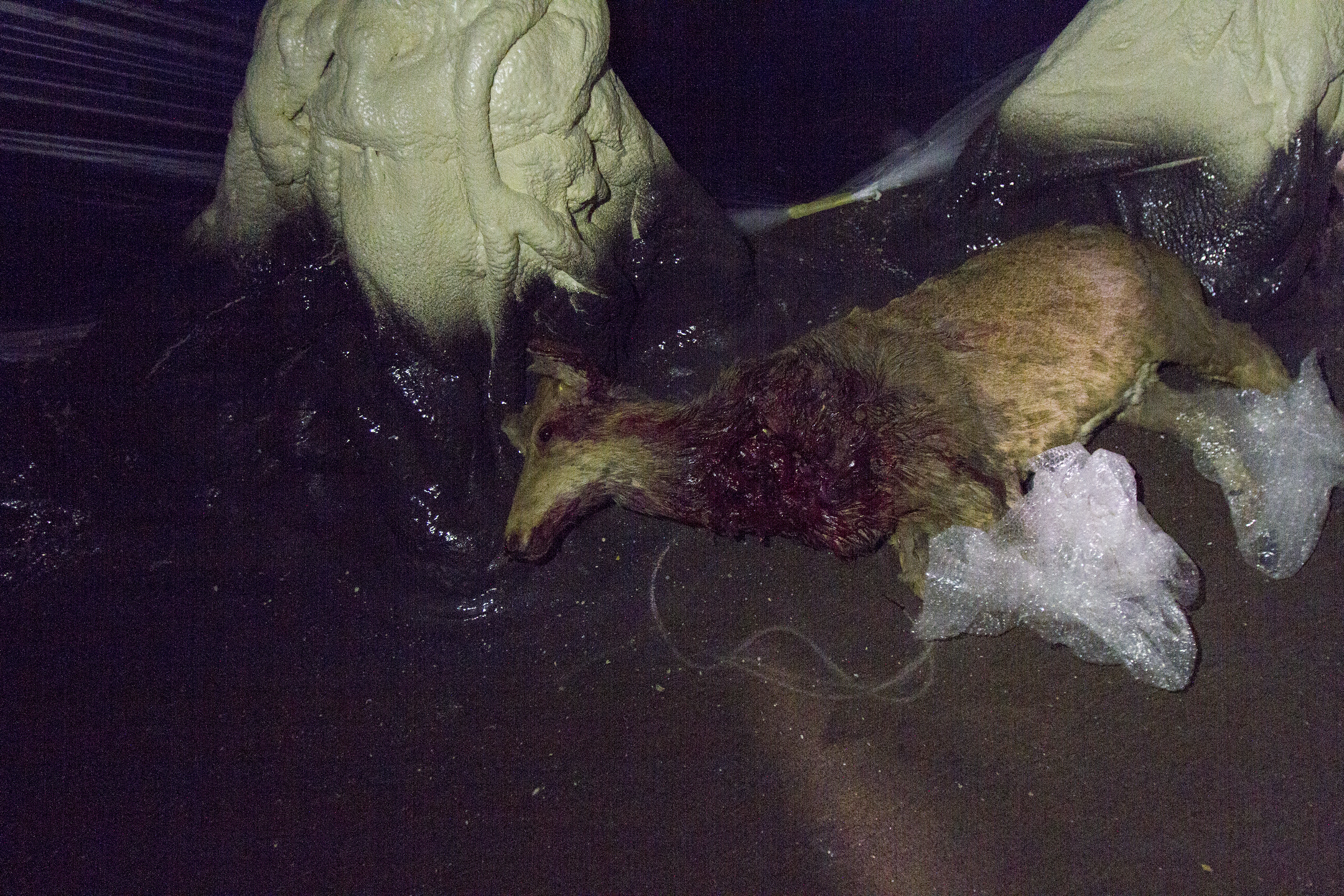 And, lest ye think it's all room detail and no gore, here's proof that your trek through the woods won't be so cute.
Universal Studios' Halloween Horror Nights run September 14 through November 3. Tickets range from $60 to $97, and are on sale now.
Share the story