The first weekend of Coachella 2018 is in the books, and Sunday wrapped up with a slate of hip-hop star power.
Eminem—who brought a Mom's Spaghetti, a noodle-based pop-up to the festival grounds—closed out the evening with a little help from 50 Cent (who slipped in a version of "In Da Club") and, unsurprisingly, Dr. Dre.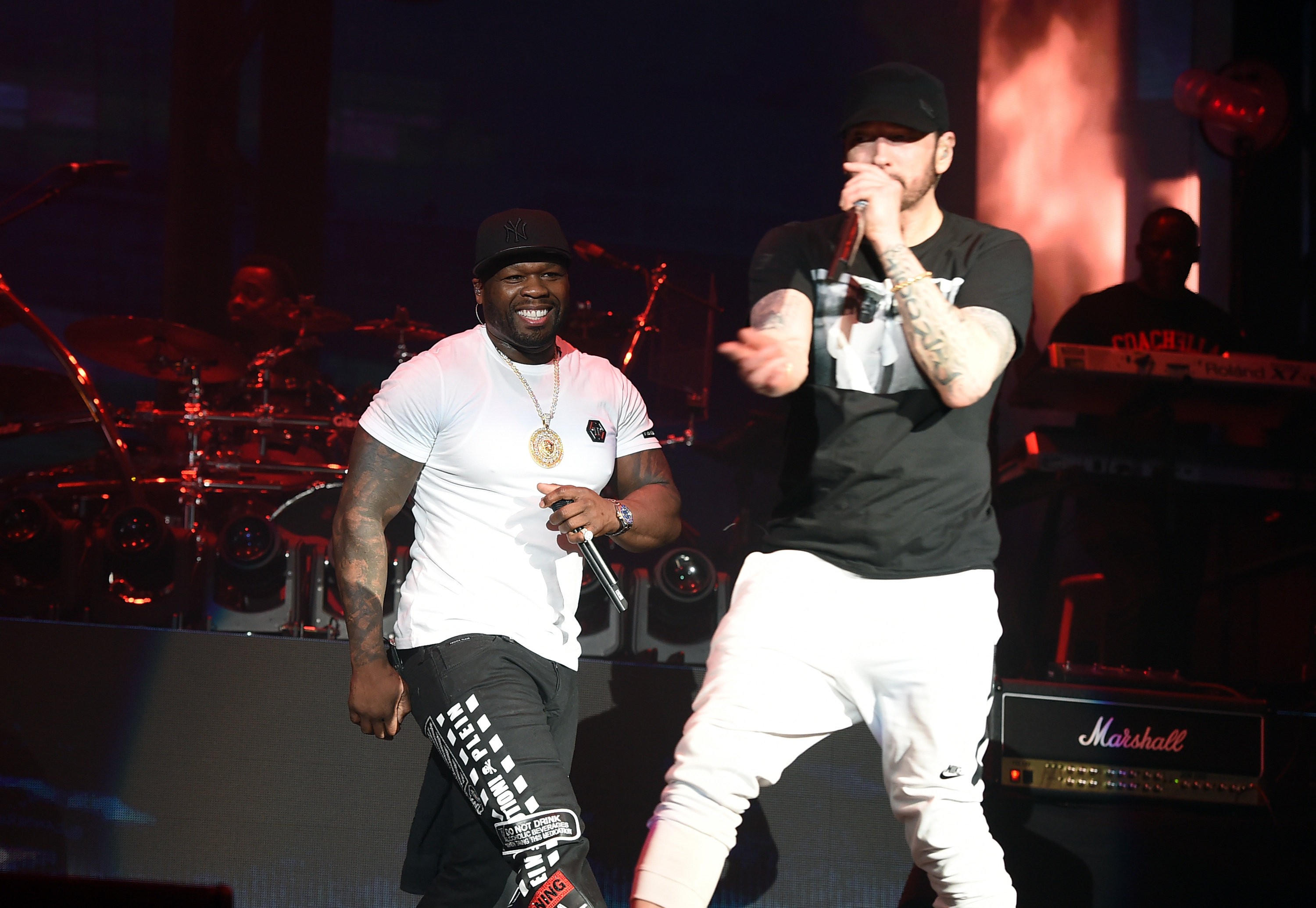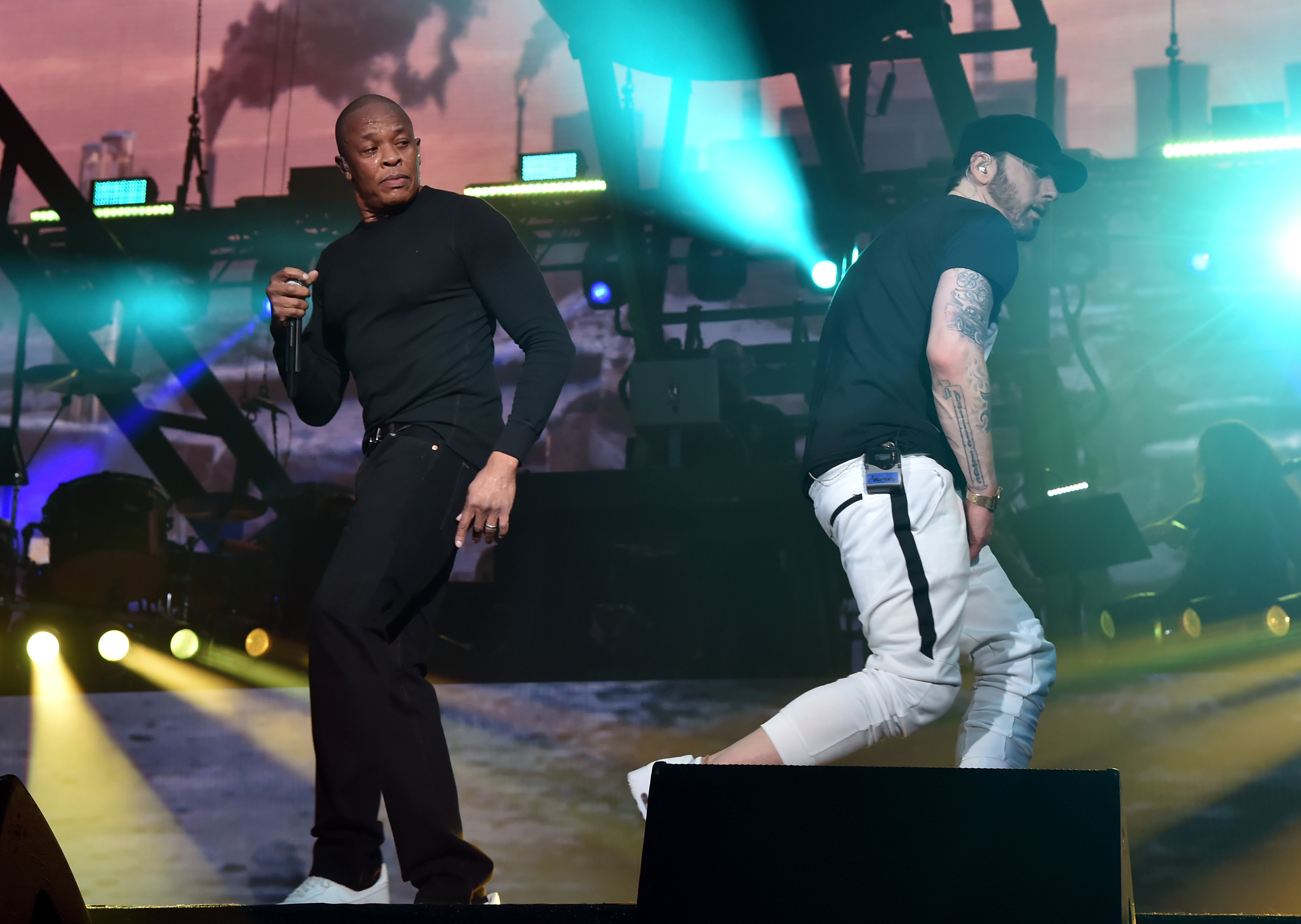 But the day really belonged to a memorable half hour from Cardi B, who channeled an aesthetic mix of TLC and a strip club for her standout set. Though the pregnant-and-still-twerking rapper needed no help to make her mark on the massive Main stage crowd, it didn't hurt that she brought out YG, Chance the Rapper, Kehlani and 21 Savage.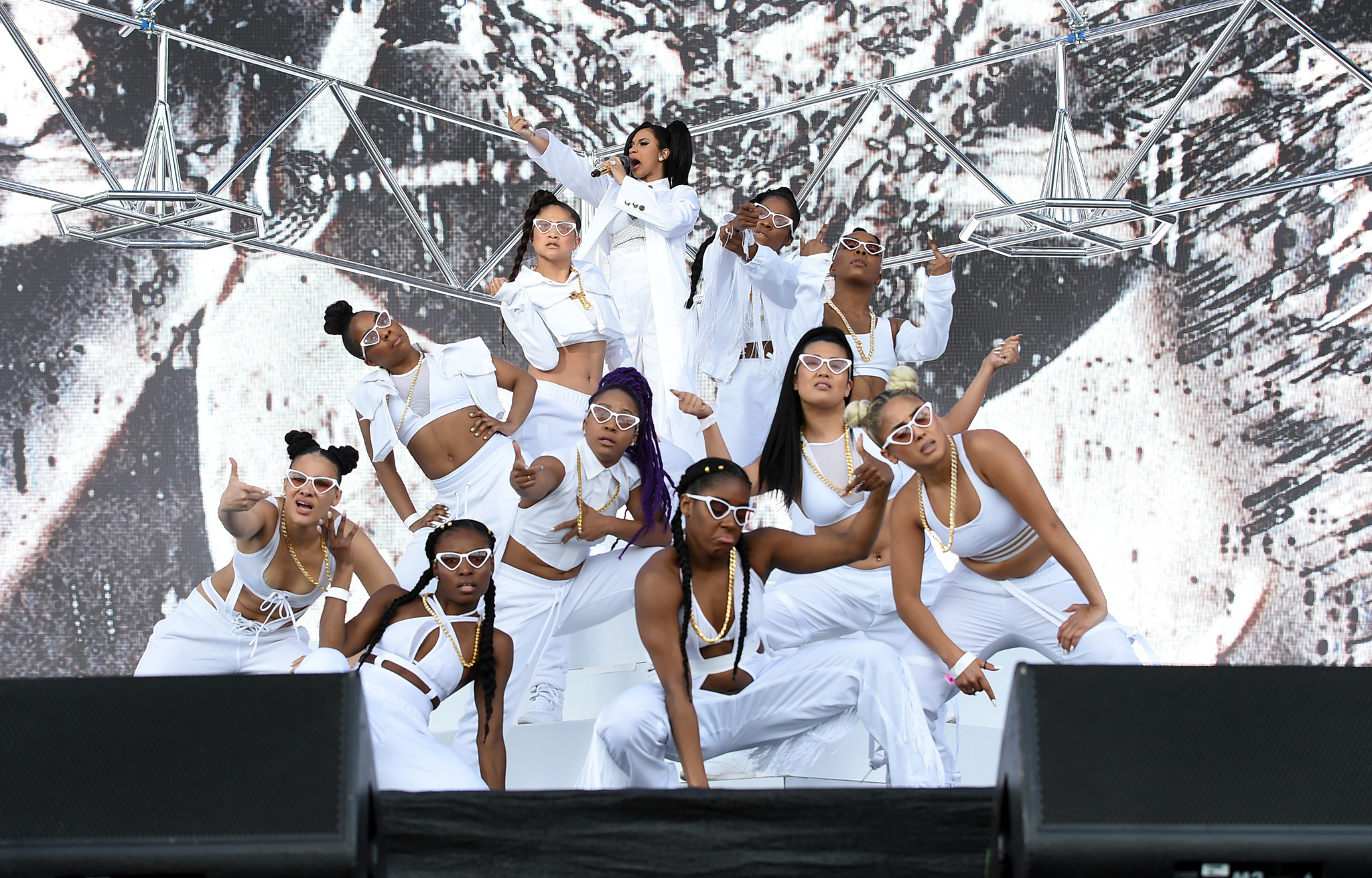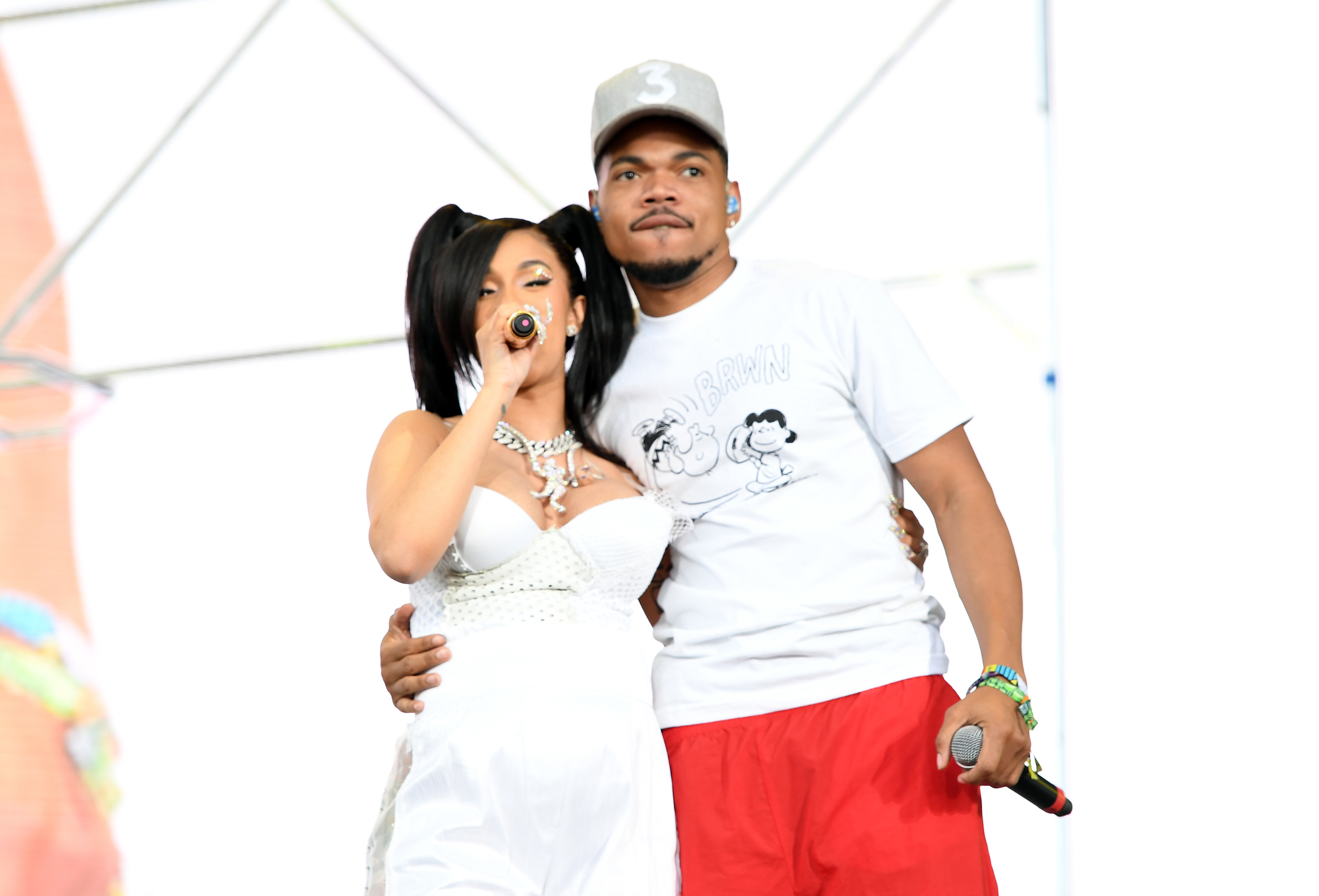 Elsewhere in the Coachella hip-hop-verse, Migos—after a late start—took the stage in the Sahara tent in front of a massive crowd that was totally fine hearing them play "Bad and Boujee" for the fifth time in two Coachellas. Earlier in the day, French Montana's set featured cameos from G-Eazy, A$AP Rocky and Diddy, while later on Kamaiyah tapped YG and Too Short.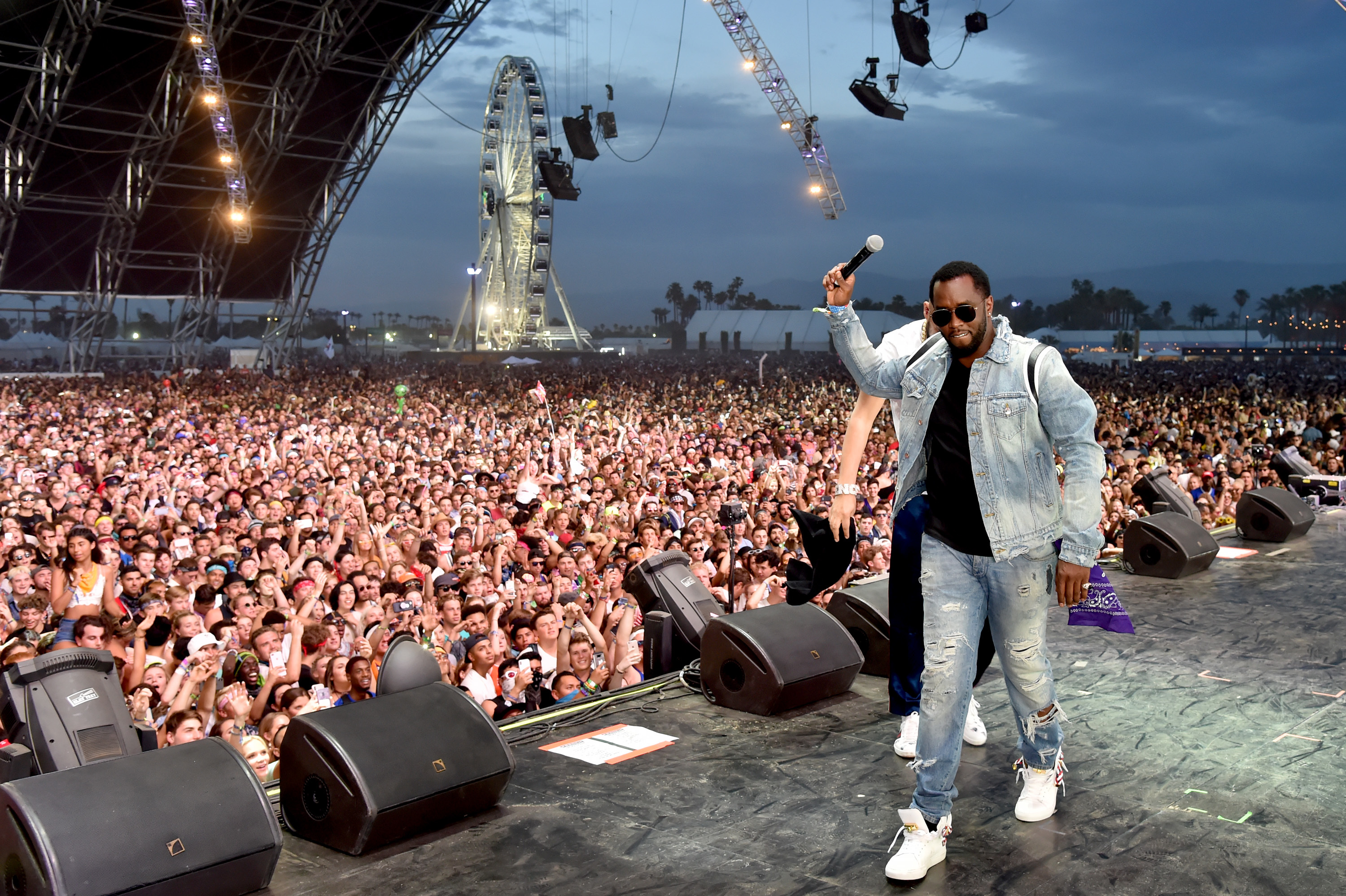 Though hip-hop sets certainly dominated Sunday's headlines, there were plenty of other worthwhile acts. In particular, Portugal. The Man—backed by string and brass players in Portland Trailblazers jerseys—peppered their set with a feel-good mix of covers of Metallica, Pink Floyd, T. Rex and Beatles. They also sported notably cheeky visuals, including: "If you're here for Odesza, you're a little early." Odesza was indeed the next act set for the Main stage, and the duo upped the bar of electronic live performances with a drumline, blasts of brass and light-up drones.