It's not every brewery that opens at 7am. Then again, it's not every brewery that roasts and bags its own coffee beans, doubling as a cafe with an entire pour-over station, all-vegan pastries made in-house, canned cold brew, multiple coffee slushies churning behind the counter, and four draft coffee lines protruding from a brass diver's helmet. Welcome to Modern Times Beer's first L.A. outpost, the Dankness Dojo.
Operating as the more experimental hub for the San Diego-based beer company—which also happens to be California's first employee-owned brewery—this new research-and-development facility is already churning out some of the brand's most funky and eccentric brews, such as the tart, grapefruit-packed Fortunate Islands IPA, or their forthcoming barleywine. Of course it also serves as a coffee shop that sells cold-brew flights, bourbon-barrel-aged beans, '70s-inspired coffee mugs and blueberry scones, not to mention a gastropub.
Founder Jacob McKean is vegan, and accordingly, he wanted an entirely plant-based menu for Modern Times' first food operation. The result is a brief list of classic bar and gastropub fare, including roasted "marrow" (mushroom purée and parsnip) with grilled bread and garlic confit; jalapeño hush puppies with andouille-spiced smoked seitan; green-chili-braised soy tacos with beans and smoky salsa; and a towering, knife-through-the-top double burger with American coconut "cheese," roasted tomato spread, shallot jam, a house-baked sesame bun, and patties of Beyond Meat, served with a side of pickled onion rings. Though the Dankness Dojo is still in its first two weeks of business, it's already testing through a brunch menu, which vegans and omnivores alike can soon find on Saturdays and Sundays.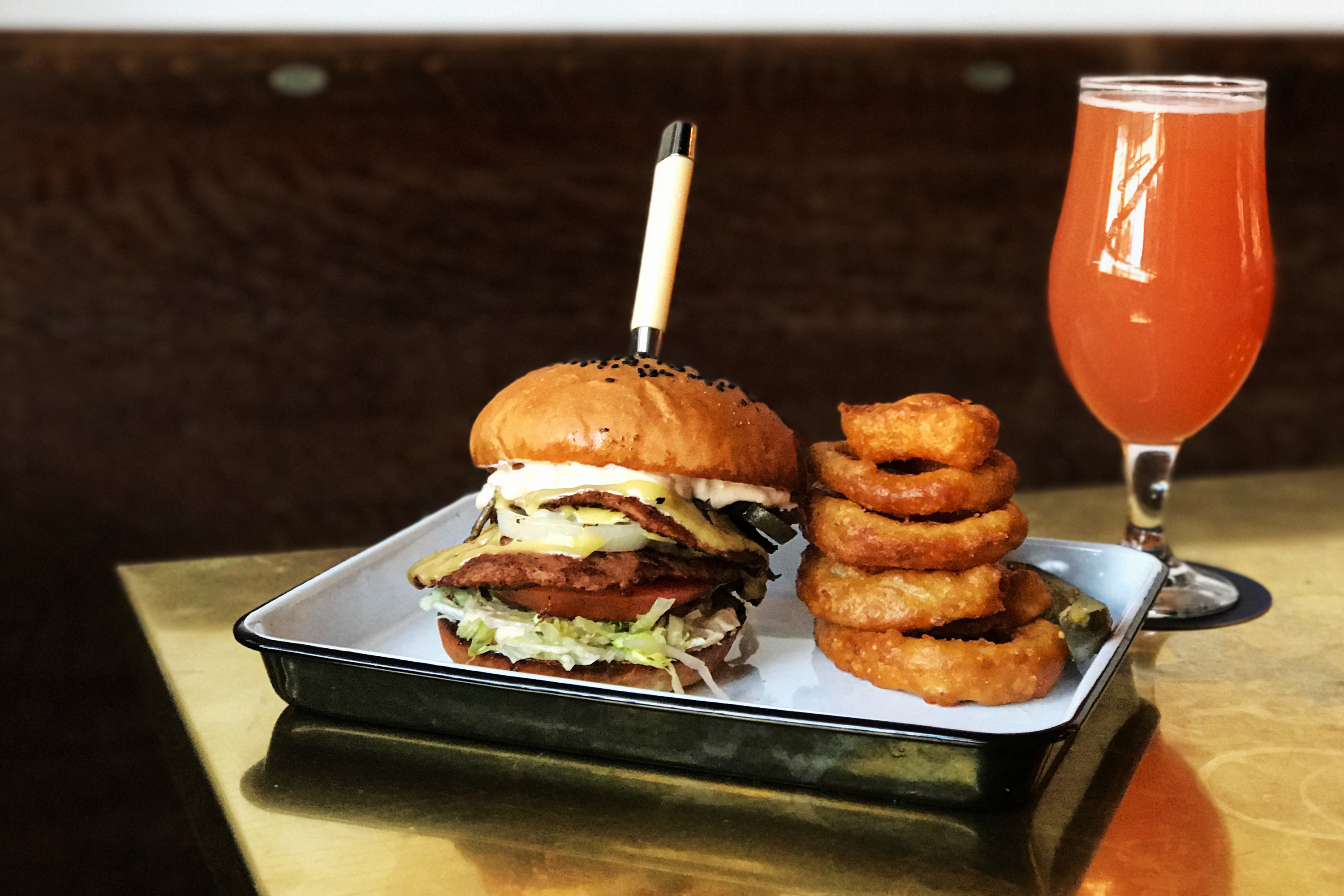 The retro-inspired setting screams "FUN": the bathrooms are covered in comic-book wallpaper, the dining room brightened with a colorful arrangement of piñatas. The first thing you'll probably notice is a very Bill and Ted's welcome, the enormous pink neon sign decreeing "Be excellent to each other." Vintage Sony beta tape boxes decorate the coffee bar. An LED display separates the restaurant seating from the back taproom, as though the team decided they wanted the bar's centerpiece to be a Lite-Brite. Even the 16-ounce beer cans are rainbow and retro-fabulous.
With more than 30 beers on tap and one of the neighborhood's most energetic settings, it's already become a DTLA watering hole so popular that lines form out the door. It's also the latest in Downtown's burgeoning food and beverage scene, opening just down the block from both the NoMad and the Freehand's numerous concepts, and only a few blocks from Mikkeller and Beelman's, the latter recently rebranding to an all-vegan gastropub. Still, it seems there's room enough for everyone, especially a brewery that opens its doors as early as 7am.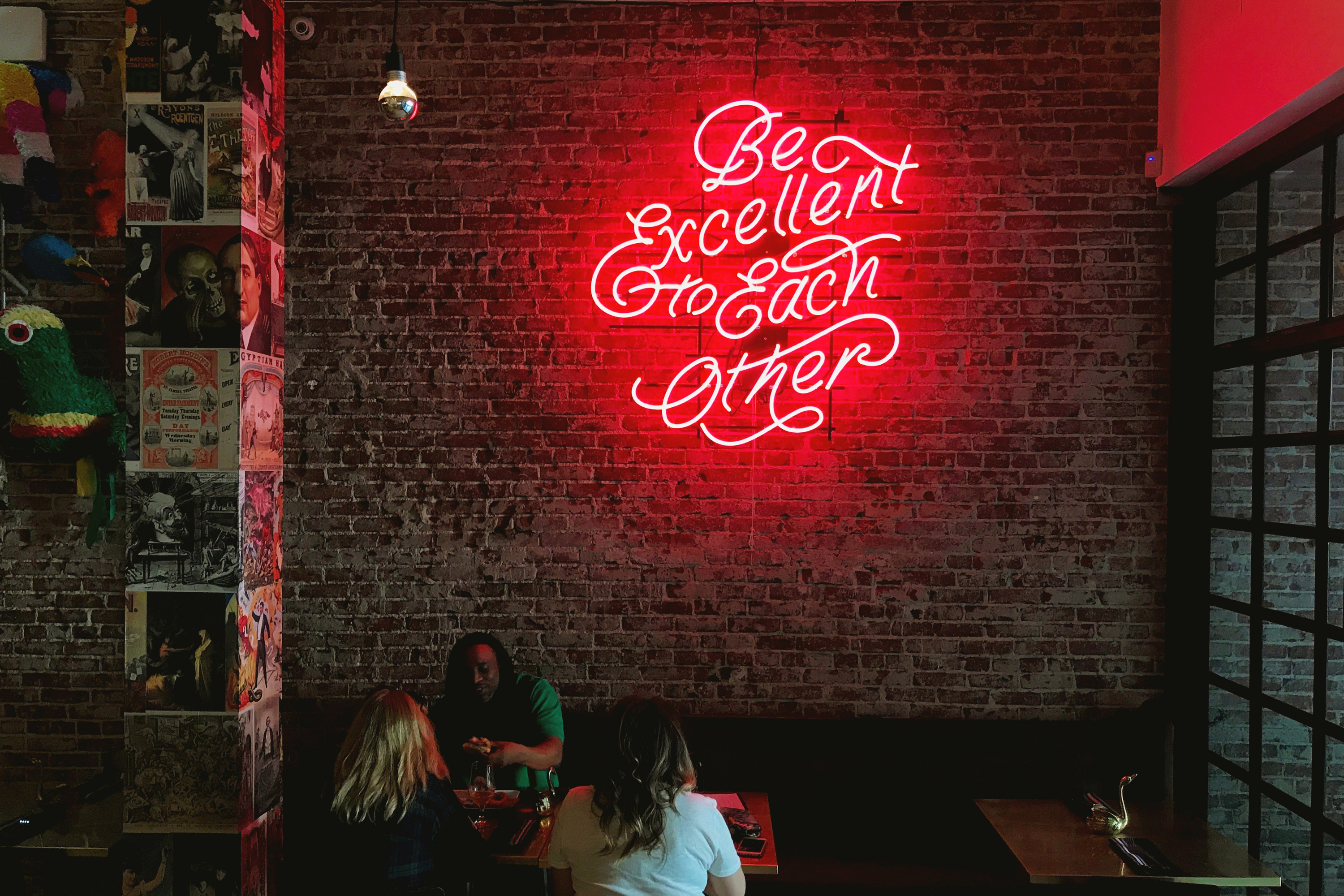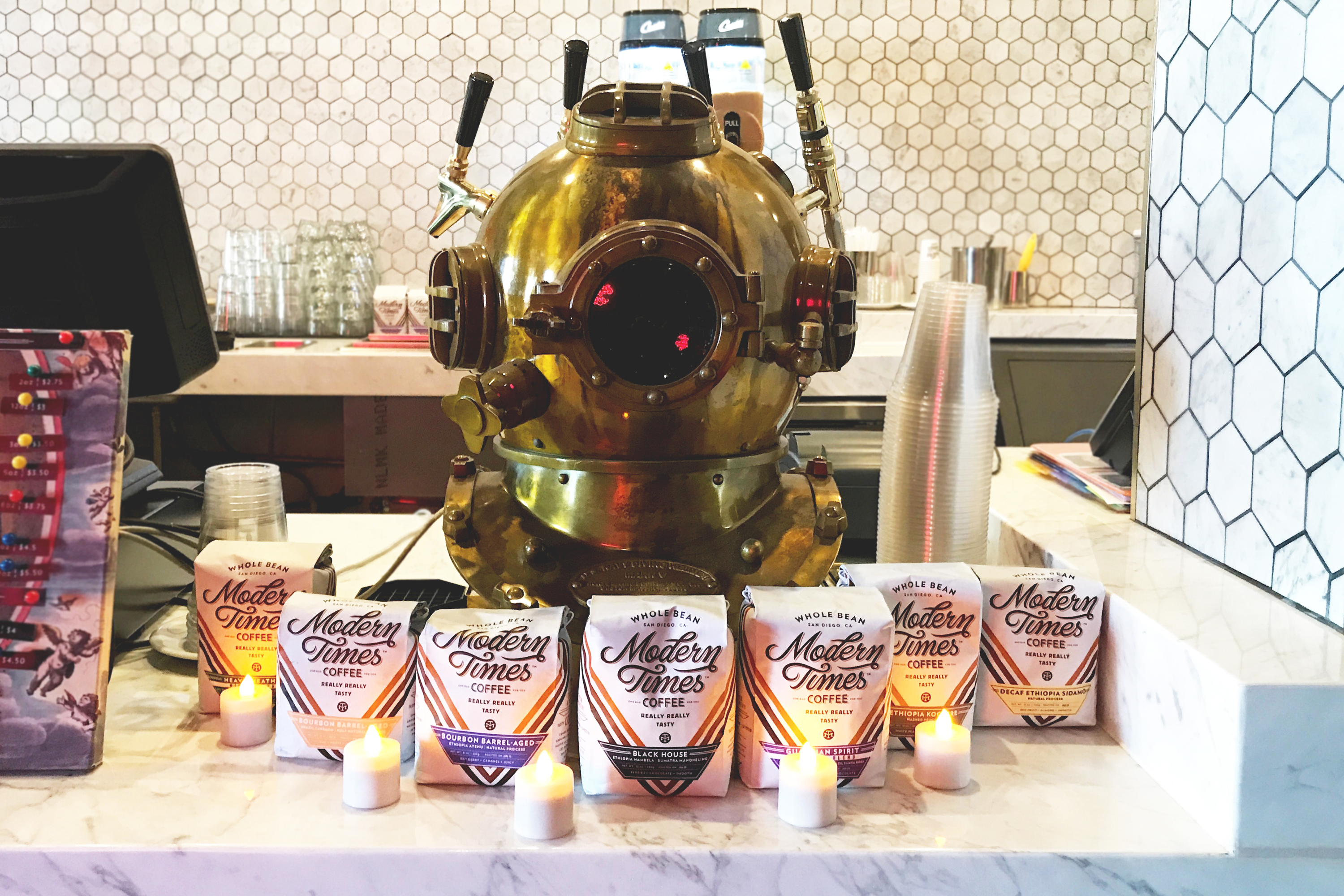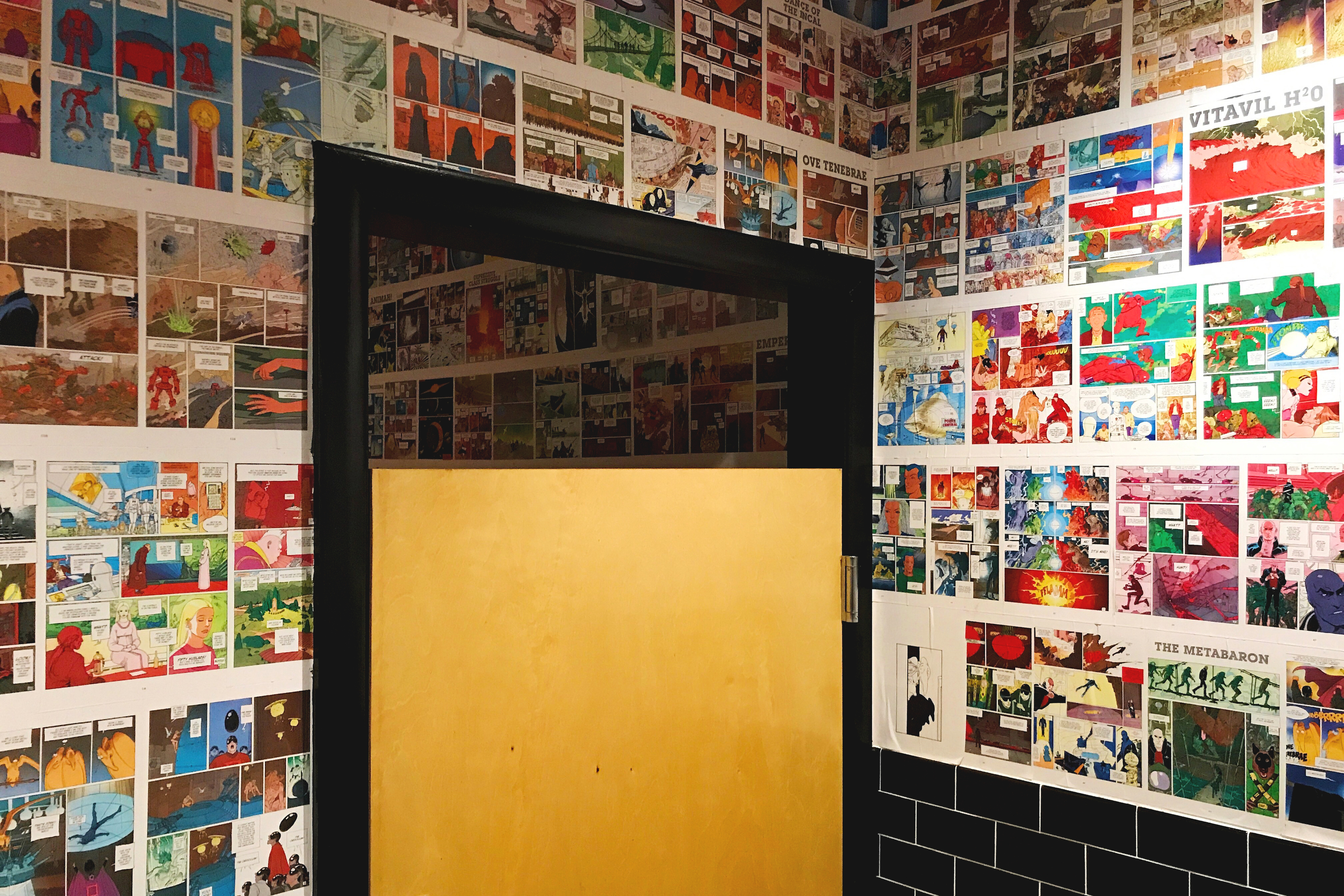 Modern Times Beer's Dankness Dojo is located at 832 S Olive Street, open Sunday through Thursday from 7am to midnight, and Friday and Saturday from 7am to 2am.