With spring in full force and the next week's forecast set to sunny, Eataly's new rooftop restaurant couldn't have opened at a better time. Terra, a sprawling 11,000-square-foot ode to open flames launches tonight with a spotlight-stealing patio overlooking Santa Monica Boulevard and a custom-built grill and rotisserie fueling much of the menu.
As we predicted in early November, the mysterious third-floor concept atop the gourmet Italian grocer, retailer and restaurant complex in Westfield Century City did in fact turn out to be Terra, a West Coast iteration of the popular restaurant on the roof of Boston's Eataly. But as with most California operations, you can expect a much higher percentage of the menu will be filled by local and hyper-seasonal produce, in addition to Terra's flame-roasted and grilled steaks, fish and varieties of arrosticini, or meat skewers, popular in Italy's Abruzzo region and invented by shepherds.
"The overall idea of Terra is not to be 100 percent traditional in the recipe," says Eataly CEO Nicola Farinetti. "It's being traditional to the Italian concept of eating, by having very few ingredients per dish, [and] by putting together flavors that an Italian will recognize as Italian—though some of the things we're going to do might not be Italian."
Helmed by executive chef Eli Anderson, who helped open Boston's Terra, the food menu will be simple in execution but broad in spectrum, shining the spotlight on pared-down flavor and technique—take, for instance, grilled whole artichokes, local beets and pasture-raised mutton, lightly aromatic with smoke from the oven's almond-wood burning grill and plancha, or flat-top griddle. Those looking for the trappings of iconic Italian food will still find them: Expect multiple pastas, salads and even a gelato cart—crafting table-side sundaes—and an impressive list of Italian wines, many organic and low- or no-sulfite.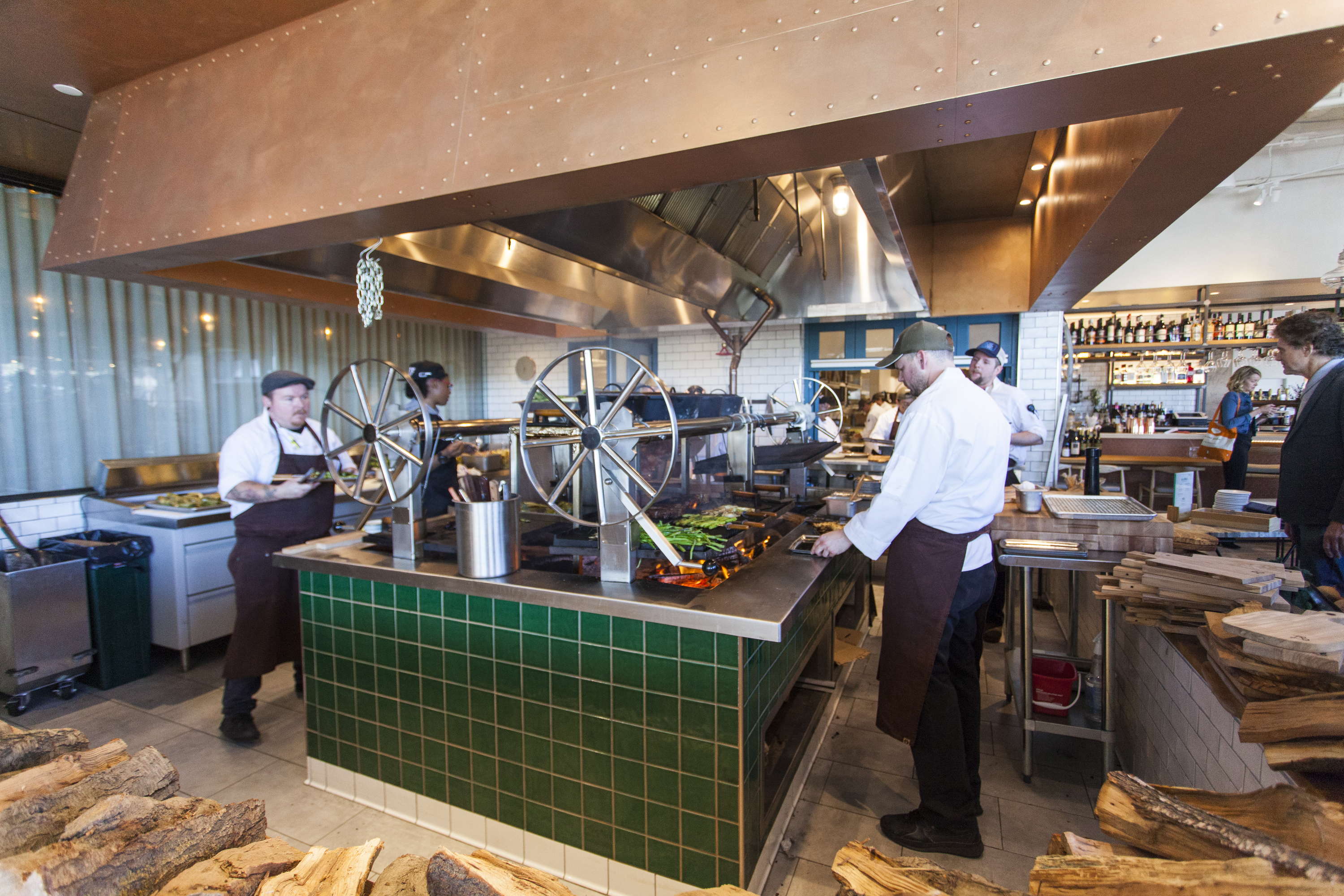 Terra includes two bars, one inside and one on that scenic patio, which will serve identical drink menus—and which focus almost entirely on gin (perhaps not the most iconic Italian spirit, but one that's been gaining popularity with Italy's Michelin-starred chefs, according to Farinetti). Eataly beverage developer Sabrina Mazza helped curate a list of international gins—five of which are made in Italy—including bottles from the Philippines, Spain, London, Argentina, Hawaii and Japan. Eventually, Mazza says, she'd love to stock 100 gins from Italy alone. For now, you'll find around 50 international and domestic labels by the glass and in a number of botanical cocktails—such as strawberry-and-rhubarb or cucumber-lemon-rosemary gin and tonics—many utilizing herbs fresh from a small garden tucked into a corner of the patio.
A wall of glass doors blurs the lines of Terra's indoor-outdoor seating, which can host 160 diners, not including the outdoor bar or lounge space. A retractable roof, ample heaters and the option to partition your party makes Terra's outdoor space—which does, after all, comprise half the restaurant—feel all the more versatile, especially considering the snaps of cold weather we've seen lately.
Terra's launch is the first major American opening in the Eataly family since Eater published a thorough and comprehensive report on multiple women's sexual-misconduct allegations against the company's partner, Mario Batali. Following the December story, Eataly pulled all Batali merchandise from its online and retail stores and, as of earlier this week, we found they're still omitted from Eataly L.A.'s shelves. In an official statement, Eataly representatives shared that in December the celebrity chef stepped away from all active involvement with the company, "and he was in no way involved with the planning or execution of Terra." According to those same representatives, Batali is still a minority shareholder.
Terra will begin dinner service only for the first three or four weeks, then will open for lunch, then possibly for breakfast and brunch. While the team plans to eventually launch the full menu outside on the walk-in friendly lounge, for the foreseeable future, just expect a light snack and bar menu.
Here's a glimpse of Terra's high-in-the-sky view, plus a dish or two: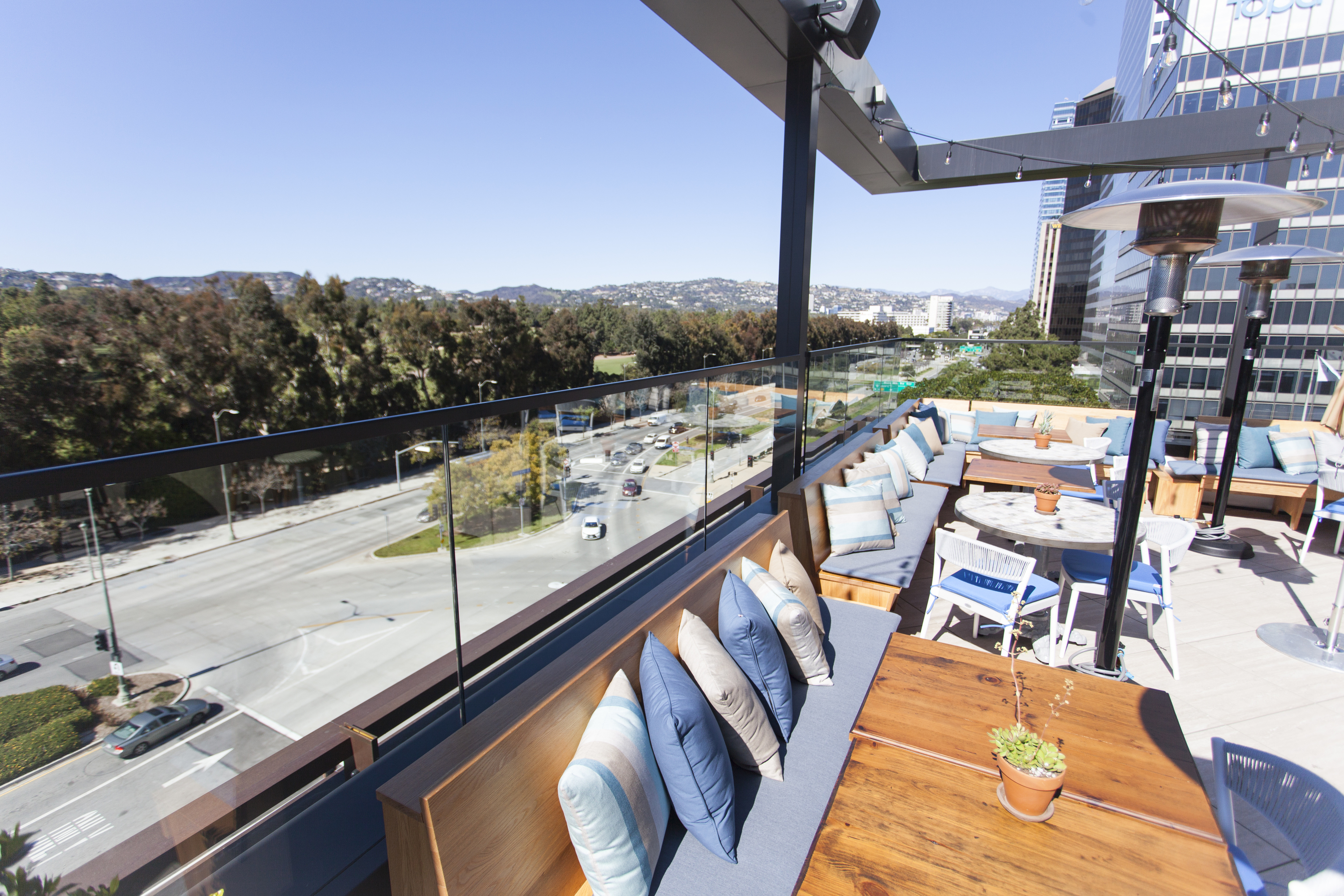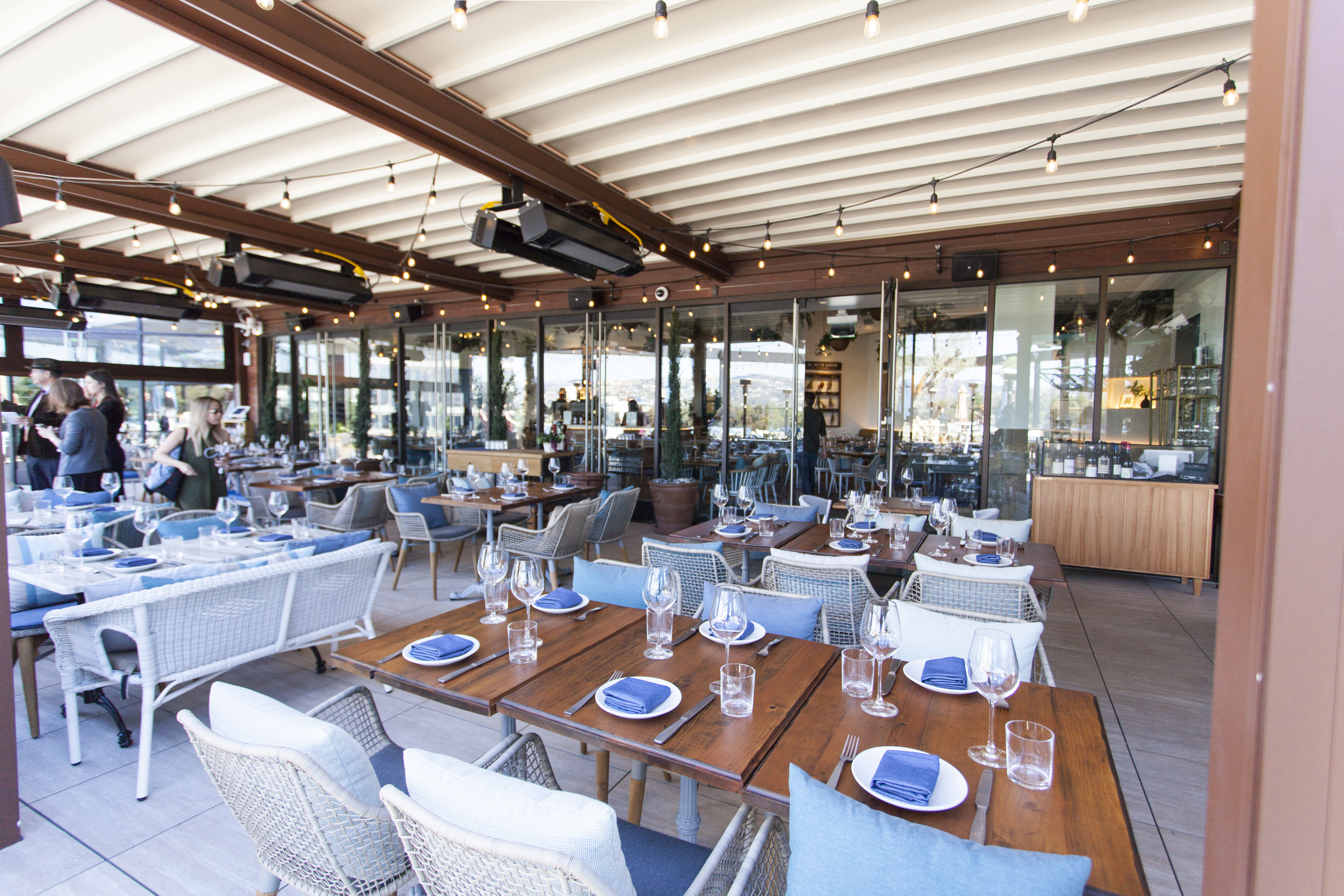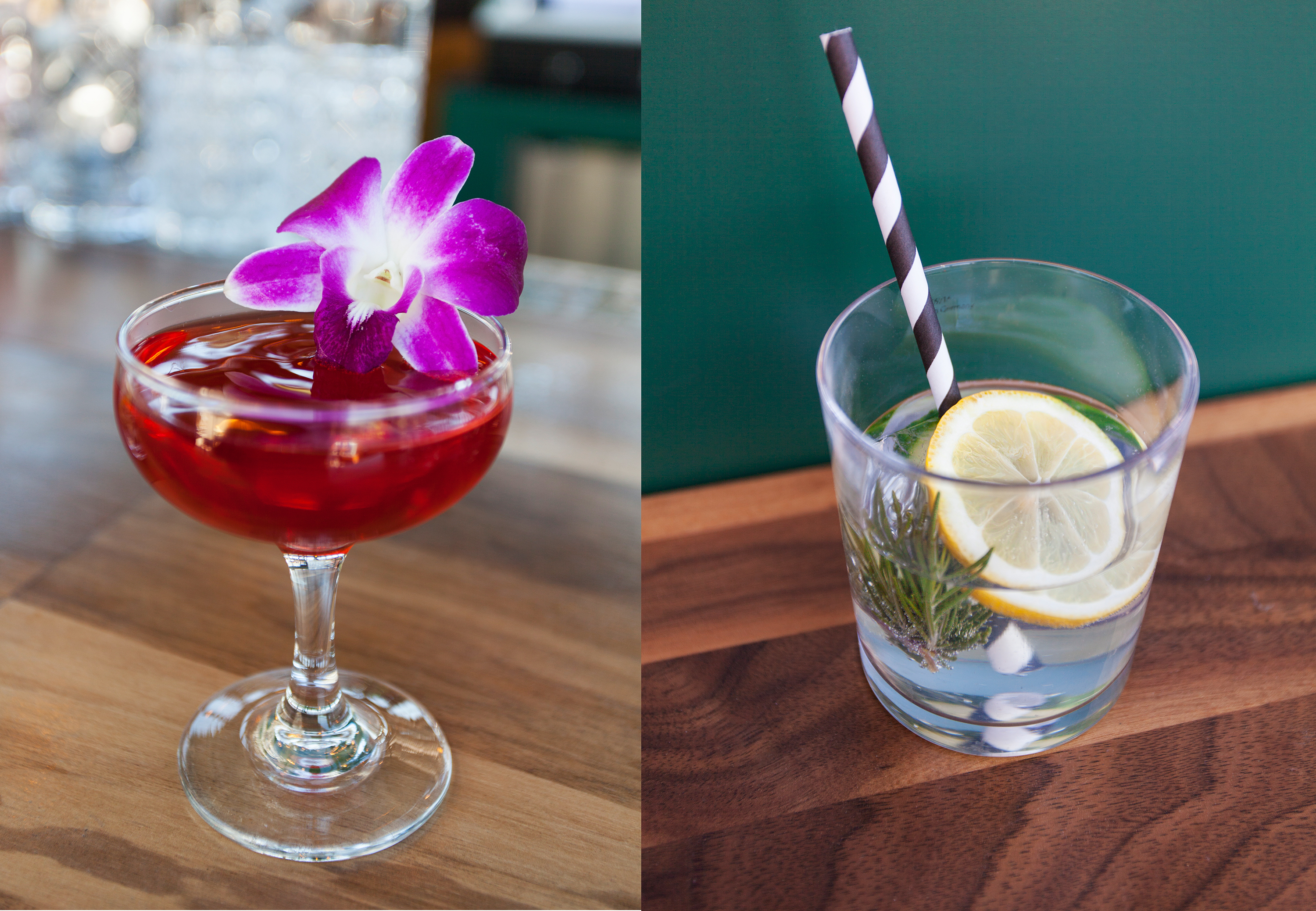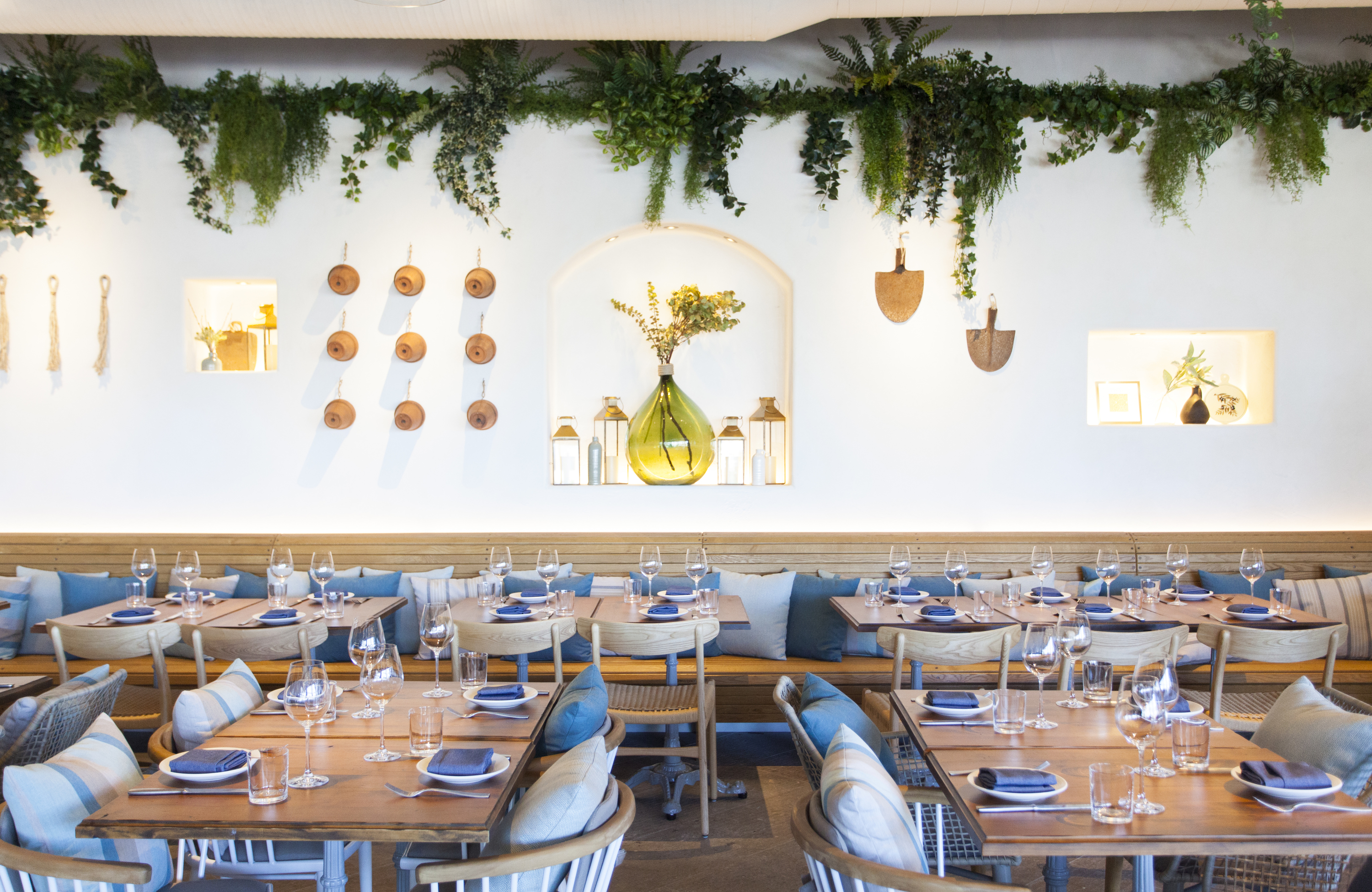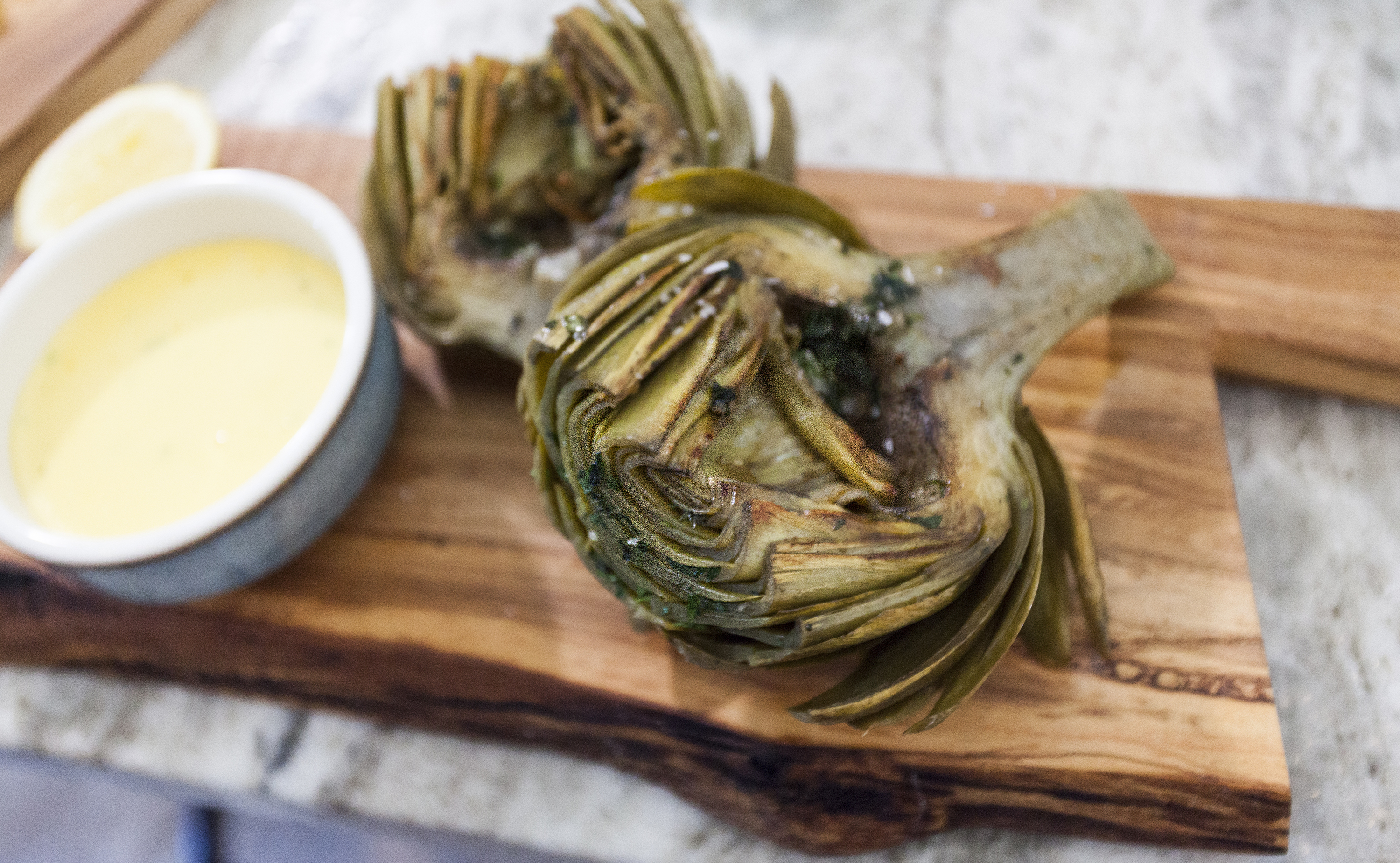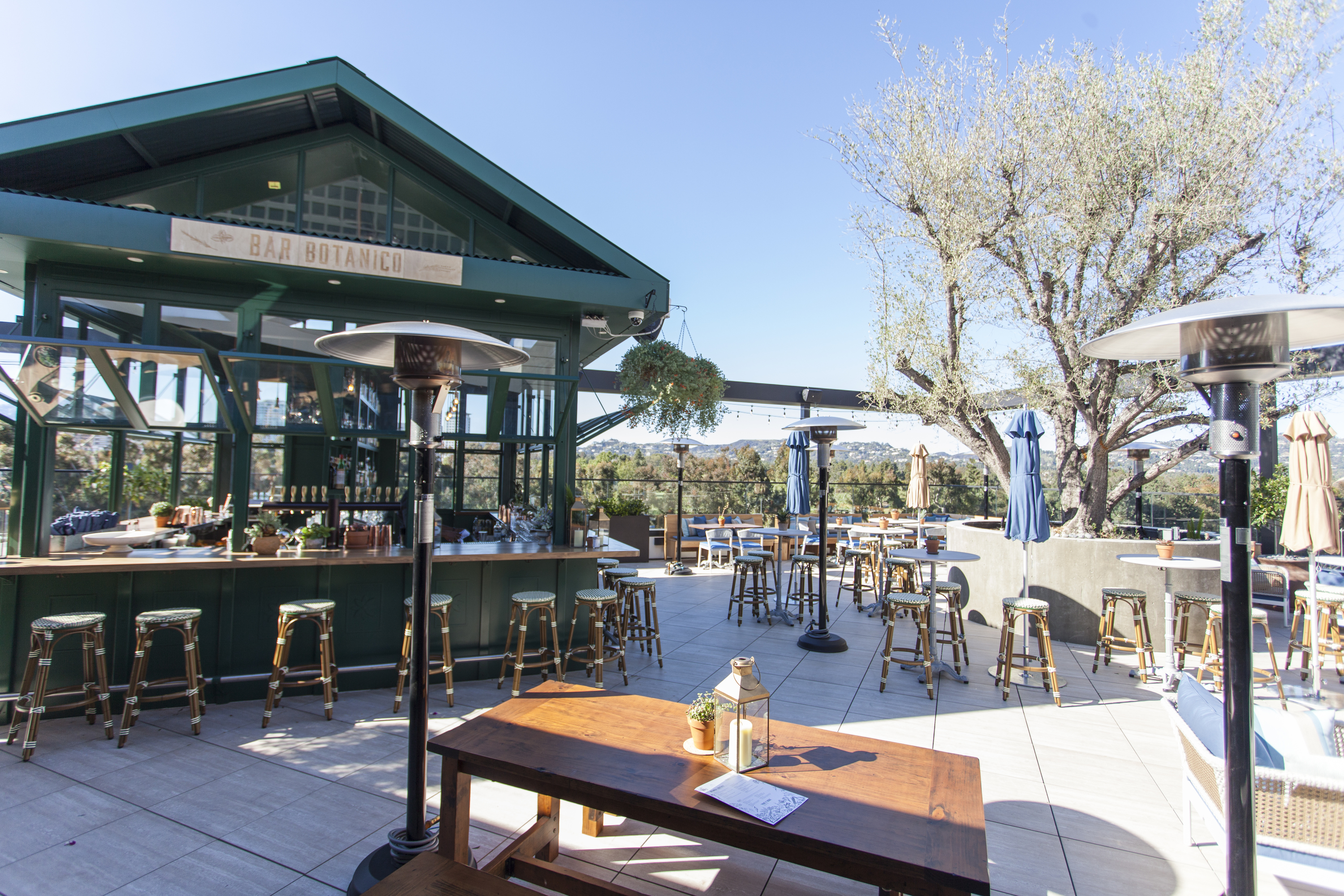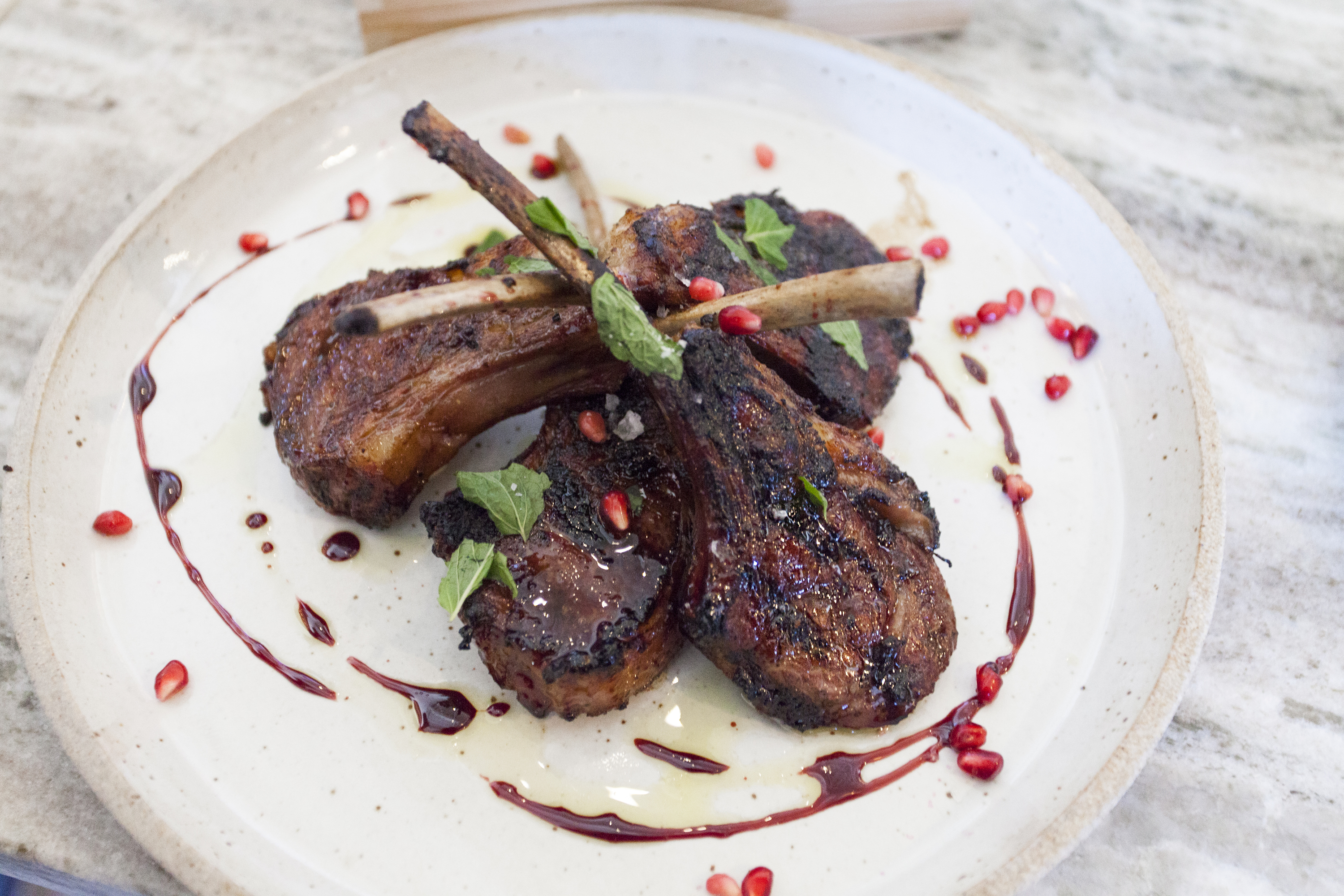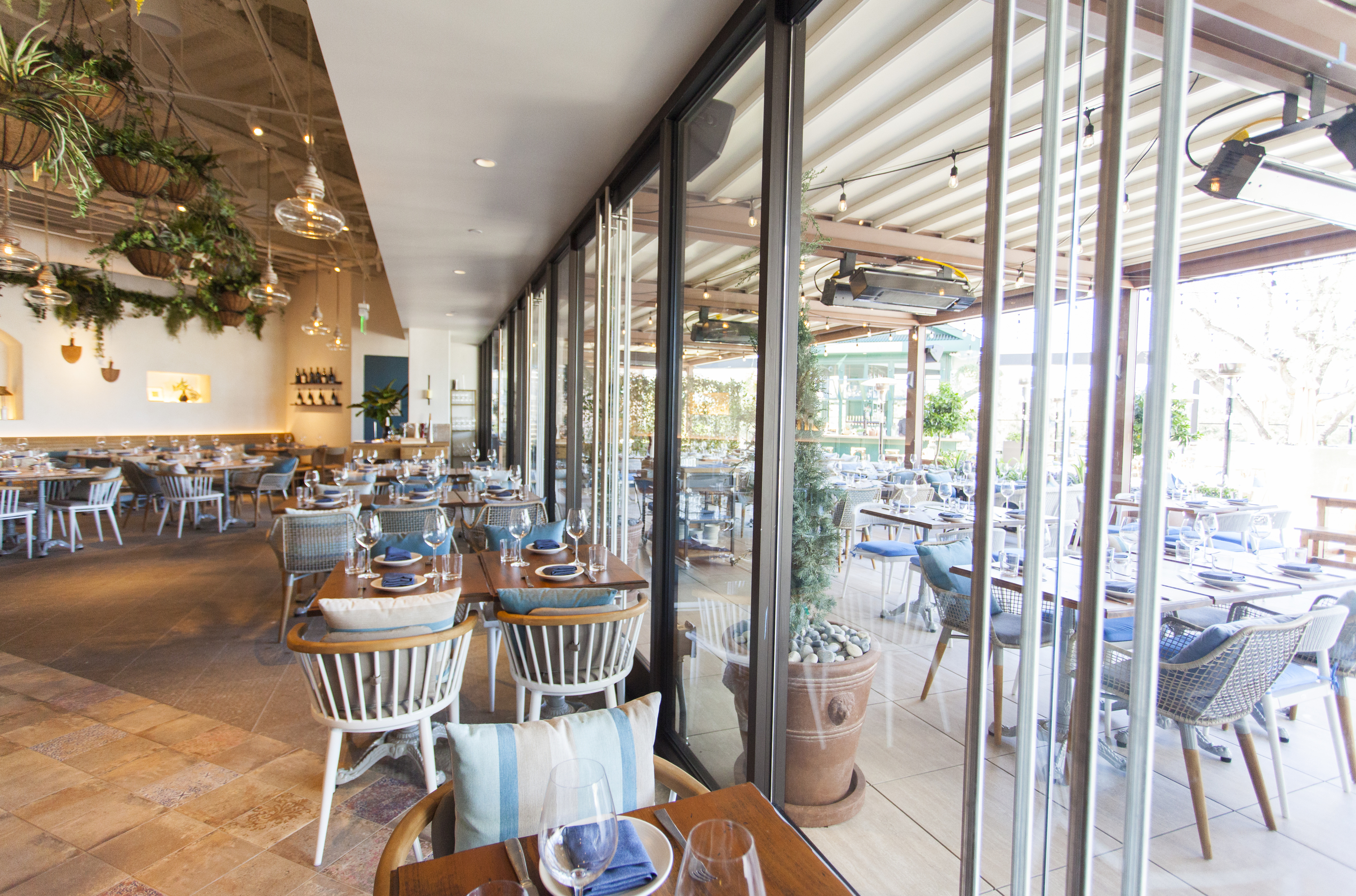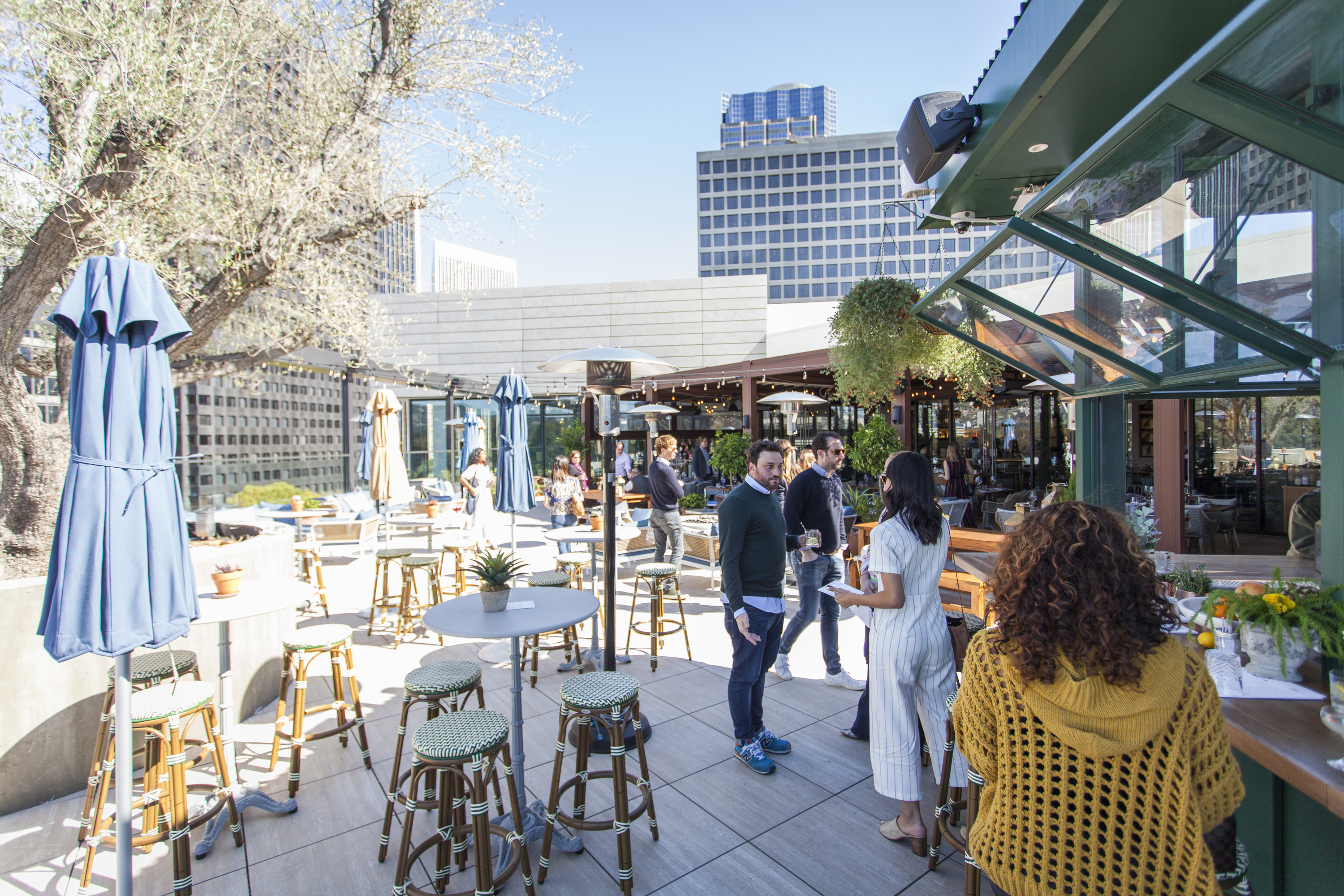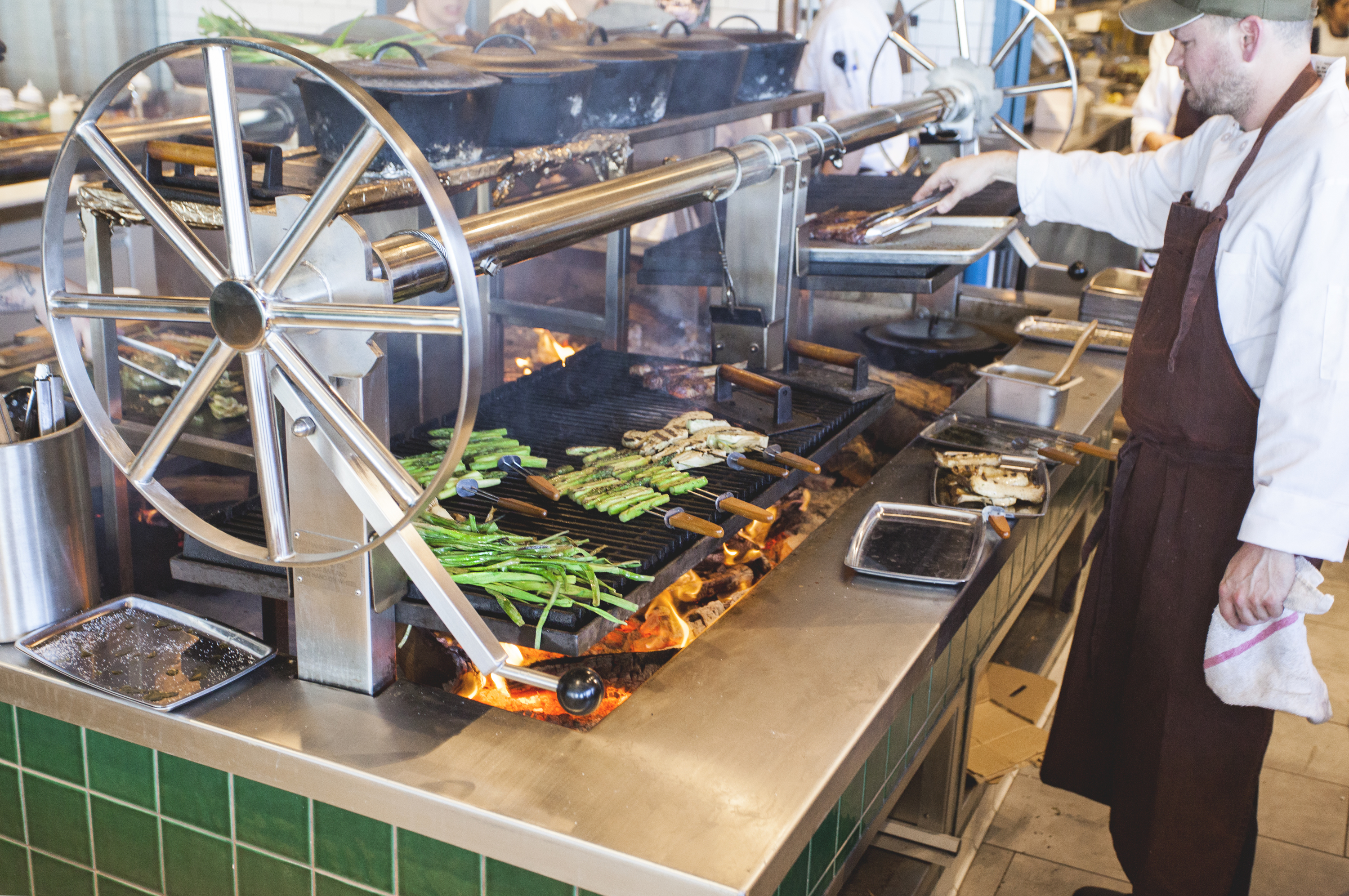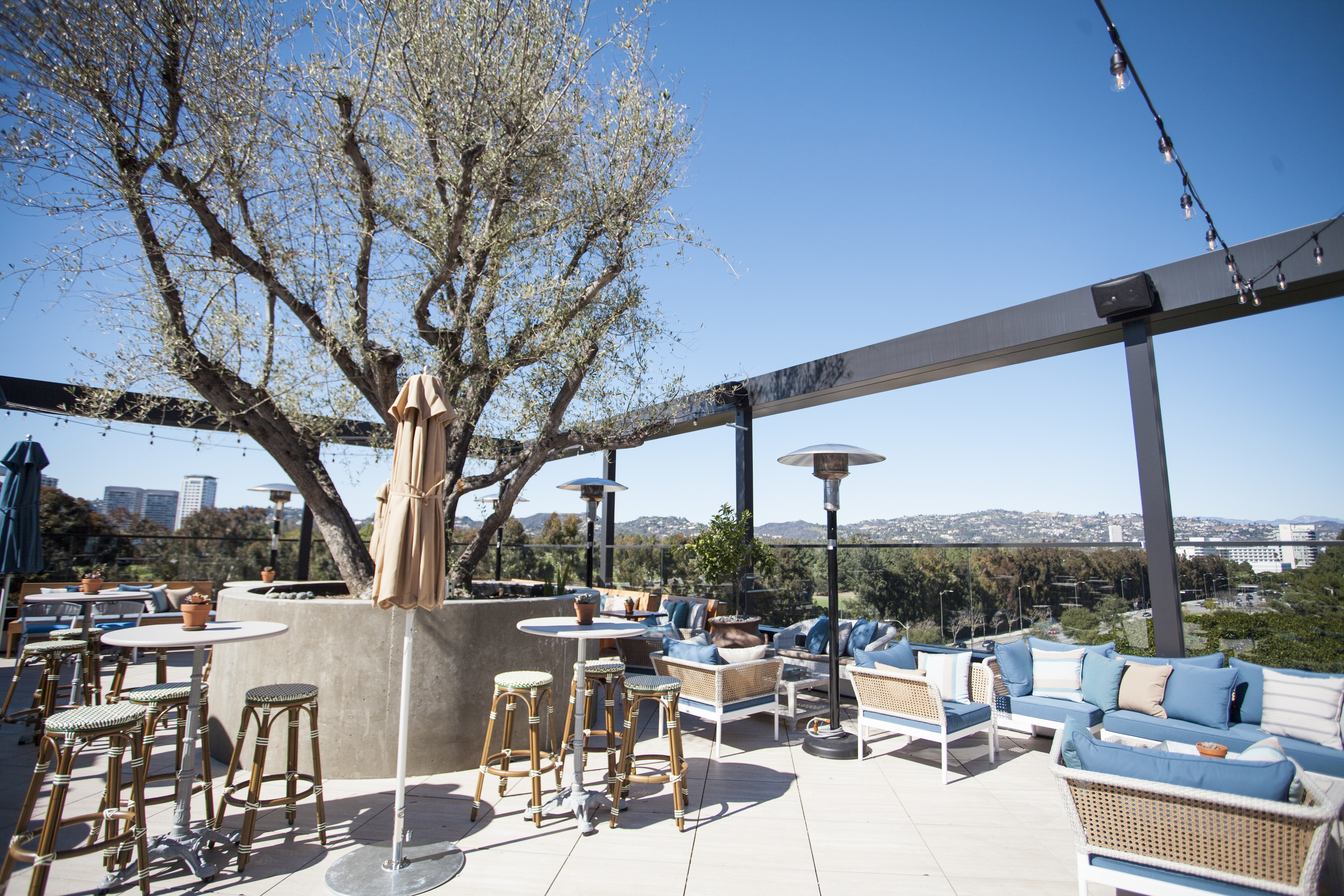 Terra opens tonight on the roof of Eataly, at 10250 Santa Monica Blvd, with hours of 5 to 11pm, daily.
After initial publication, representatives of Eataly responded to queries regarding Mario Batali's stake in the company; this story has been updated to reflect that.