Tomorrow a taste of Nashville history—and some of the world's best hot chicken—officially touches down in Crenshaw. Thornton Prince III almost certainly created Nashville hot chicken, the heavily spiced and searingly spicy bird that's taken L.A. by storm, but his great-great niece, Kim Prince, brought her family's world-famous fried bird west with her wildly popular pop-up, Hotville Chicken.
Now, at the edge of the Baldwin Hills Crenshaw mall, Hotville is roosting in its very own brick-and-mortar restaurant serving chicken, fried-to-order fish sandwiches, cakes, sides and plenty of pickles to cool you off after all that heat.
Kim Prince's spice scale runs from West Coast Plain to Cali Mild to the hotter Music City Medium, and then things get unbelievably spicy with Nashville Hot and an as-of-yet-unnamed extra-extra hot level. Fortunately, you've got sides like a smoky mac and cheese; a slightly sweet kale slaw; and corn on the cob so fresh that the kernels spill juice down your chin with every bite—not to mention the Nashville-style plain white bread and pickles to help soothe your tongue.
"This is the most authentic as you're gonna get without goin' back home, unless you get a ticket and go back to Nashville and do the whole deal," Prince says. "The offerings here in California are quite limited. No disrespect to anybody that's jumping into the game, but it's a lot different in terms of spices."
That difference, she shares, often comes down to sourcing—one of the biggest variances between her own Hotville and her family's original business. Prince can't share exactly what's used in the generational chicken recipe, but finding the flavorings—and transporting them across the country—led the new restaurateur to tinker with local options and taste her way through chickens raised in and near California, and beyond.
While she isn't using her family's precise recipe, the method is the same, and it's what she grew up watching in the kitchen: A long, careful process that instills spice every step of the way, in brining, in flouring, in frying, and, Prince says, that's what sets her family's chicken apart from competitors—and has since 1936, when her great-great uncle, Thornton Prince, launched BBQ Hot Chicken Shack, now called Prince's.
"We don't want to be in every zip code, but it's purposeful for us and our family to expand the brand," she says. "We want to make sure people have an understanding of our story, where our origins are coming from, that Nashville hot chicken was created by the Prince family. There's only one first and we boast that. Gimme all the feathers that we deserve in our caps for creating Nashville hot chicken, thank you very much."
She's continuing that legacy by hiring on more of her family, two nephews and her own daughter, so they might learn the Prince's Hot Chicken Shack trade. Even the staff who aren't blood still refer to themselves as cousins, and there's a whole lot of family love and goodwill all over Hotville.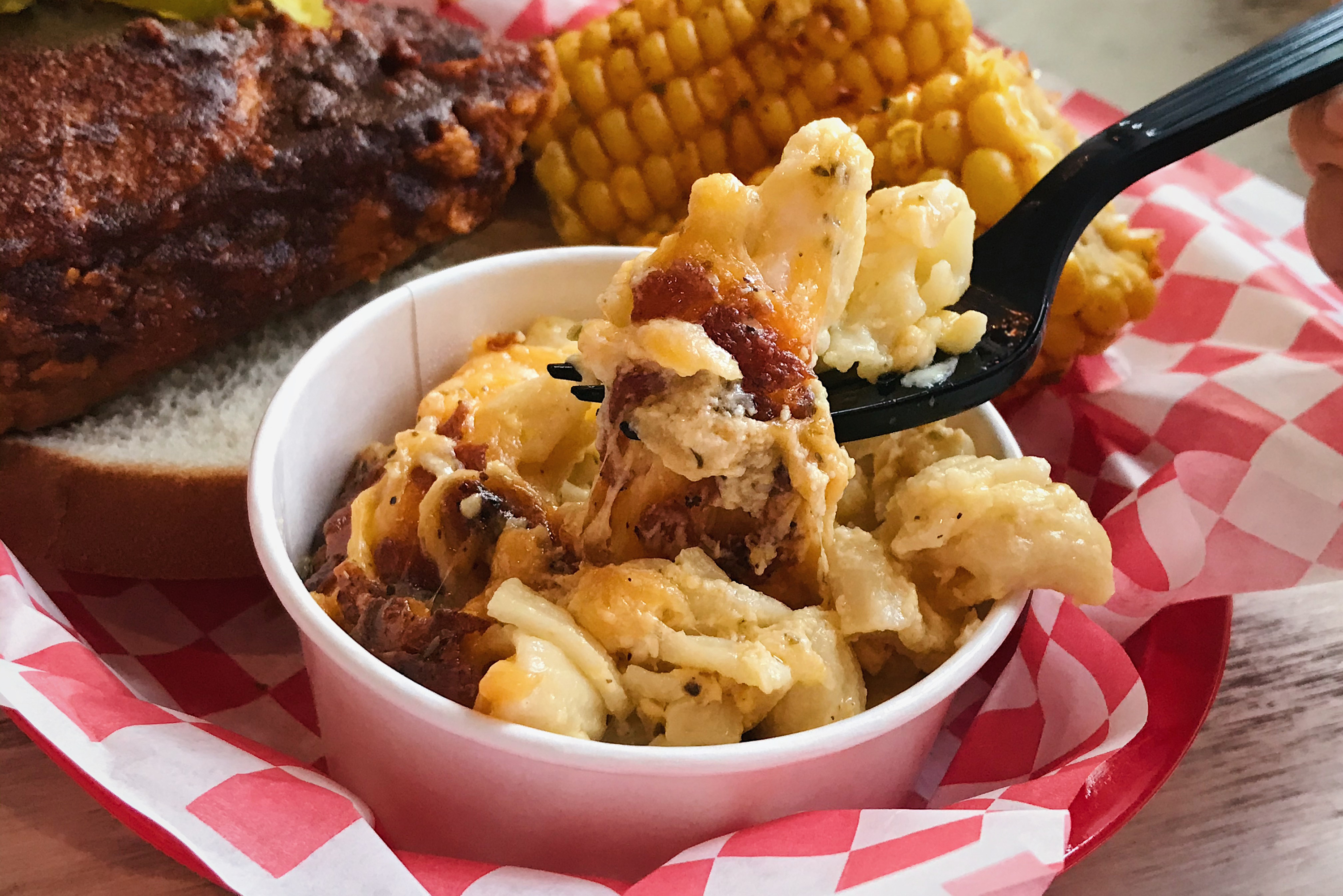 Nashville posters and old license plates color the dining room, and more of the Prince family will be bringing additional knick-knacks from Tennessee when they come out to visit. There's plenty of scene-setting charm, including a photo mural near the entrance—depicting the founding generation of Princes—as well as chickenwire, wood beams, a front porch, barn wood and rustic metal chandeliers, all of which were in Kim Prince's business plan when she conceptualized Hotville in 2011.
Hotville's desserts are bringing some of that Southern charm to the space, too, offering classics like from-scratch Key lime pie; lemon sour cream pound cake; and a slightly untraditional take on banana pudding with a little surprise waiting at the bottom of the cup, and fans are taking note.
During last week's soft open—with limited hours and a limited menu—fans came in to buy entire cakes, already keeping the Hotville team busy to meet demand even before doors officially open tomorrow. One couple even trekked from San Bernardino just to try Prince's product.
The preview's success should come as little surprise, given the lines Hotville drew as a pop-up around Pasadena, Downtown, Chinatown, Gardena and Long Beach. The sides and the sweets pleased, but the crowds came for Kim Prince's own chicken, made simply and with a lot of care.
"I just want people to enjoy good fried chicken; that's your base. You can't cook it fast, you've gotta be one with the bird," Prince laughs. "There's a science to it: It's time, temperature, texture—that's what my dad always taught me—you've gotta pay attention to those things," adding, "I'm gonna fry every chicken that crosses that road, that's what I'm gonna do."
Take a peek inside Hotville's first brick-and-mortar, below, then stop by as early as tomorrow morning.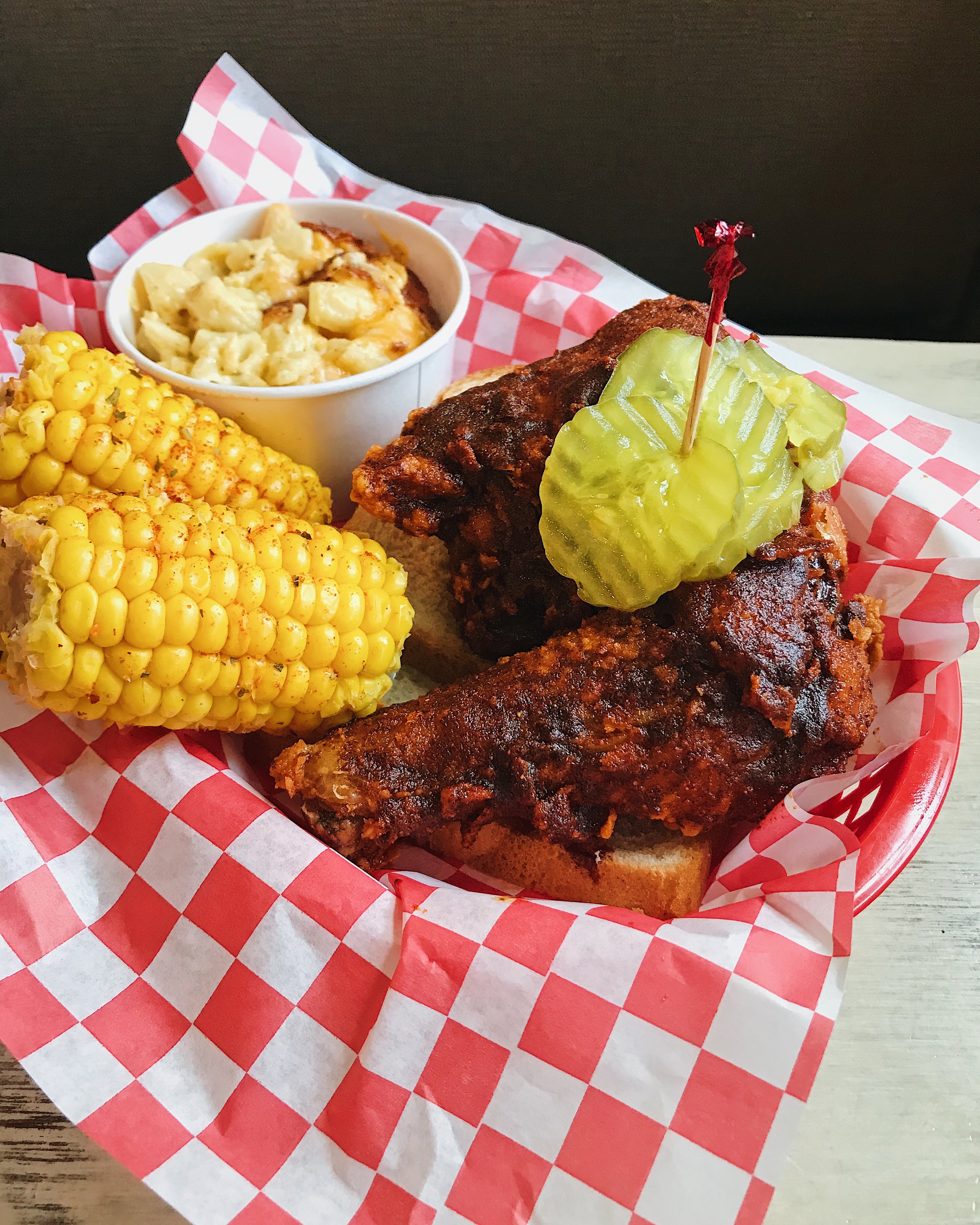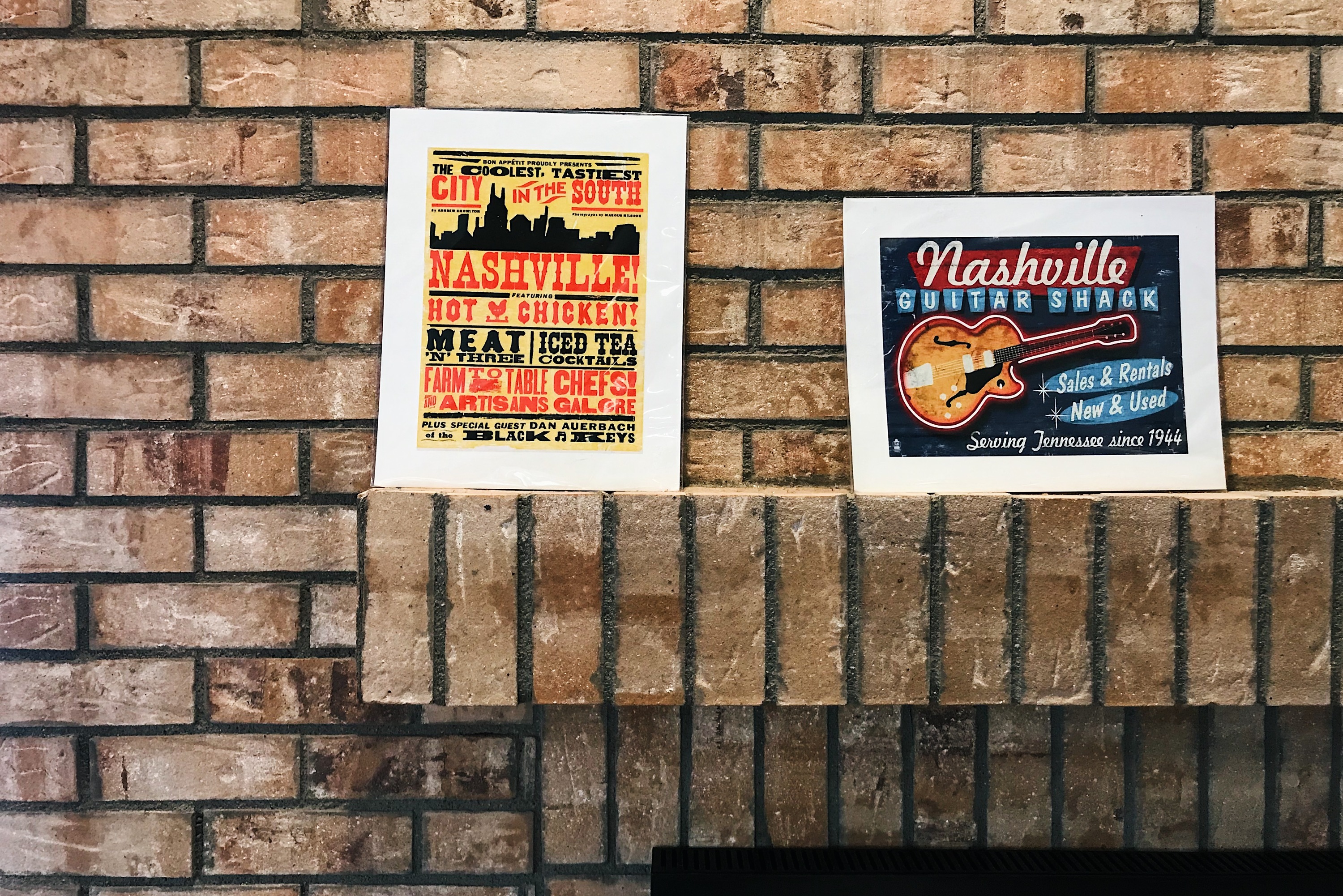 Hotville Chicken opens Tuesday, December 17, at 4070 Marlton Avenue along the edge of the Baldwin Hills Crenshaw Mall. Find Hotville open from 11am to 9pm, Tuesday to Sunday.