Stained glass dates back more than a thousand years, but it seems like an art form conceived with sunny Southern California in mind.
"It's the medium of light," says David Judson, the fifth-generation owner of Judson Studios. "Everything that we do, whether it's a contemporary or traditional approach to design, it's how light is transformed and manipulated."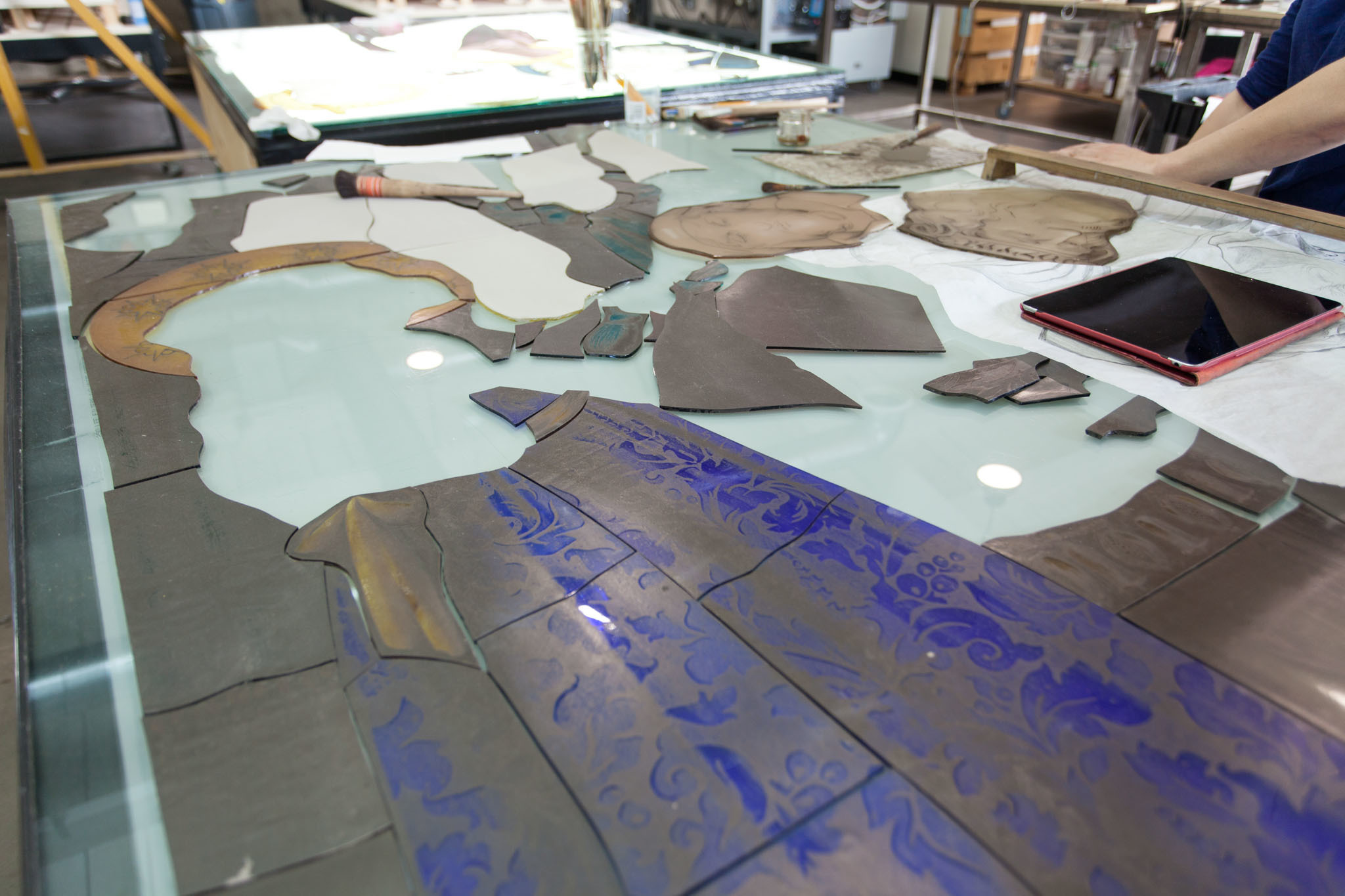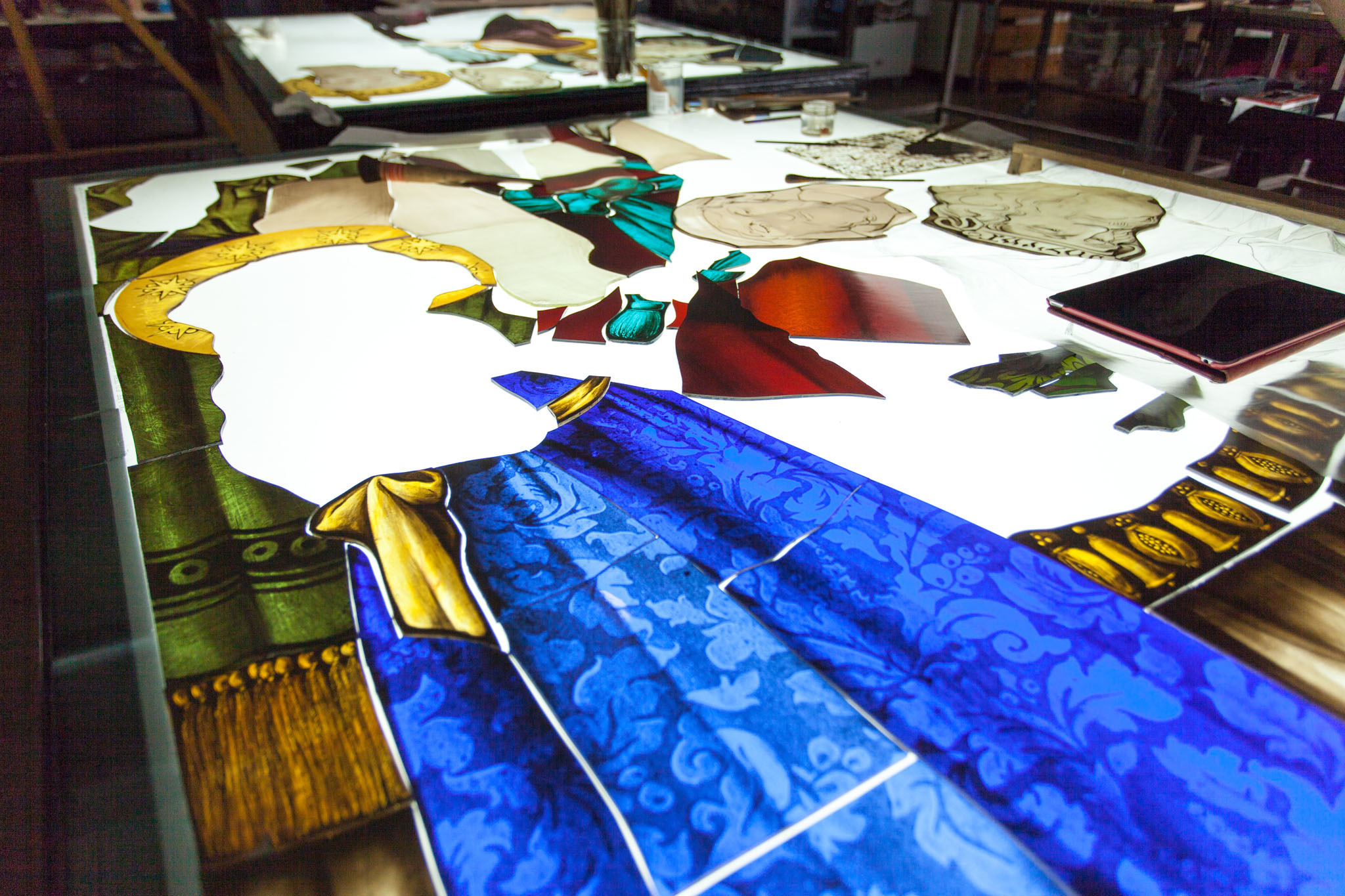 Though Judson's name is attached to the stained-glass studio, which now employs 25 people, no one person can lay claim to the painterly aesthetic of the guild's art glass. Since 1897, a diverse set of artists and craftspeople have contributed to an equally diverse set of commissions: Frank Lloyd Wright's L.A. houses, the Natural History Museum's rotunda, USC Caruso Catholic Center's ecclesiastical windows and, Downtown, the Ace Hotel's geometric color blocks. Recently, the studio has collaborated with local artists like Marco Zamora and Colette Miller.
"Glass is more than what you think it is," says Judson. "We're really trying to facilitate art and glass, and we're trying to bring glass to more people and artists."
Inside a charmingly disjointed Victorian-meets–Arts-and-Crafts house in Garvanza (a district in the northeast corner of Highland Park), artisans score, paint, glaze and cement stained-glass panels much the way they did in 1911, when the building opened. Hanging in the back windows, checkerboards of glass tiles display some of the 600 colors the studio keeps in stock.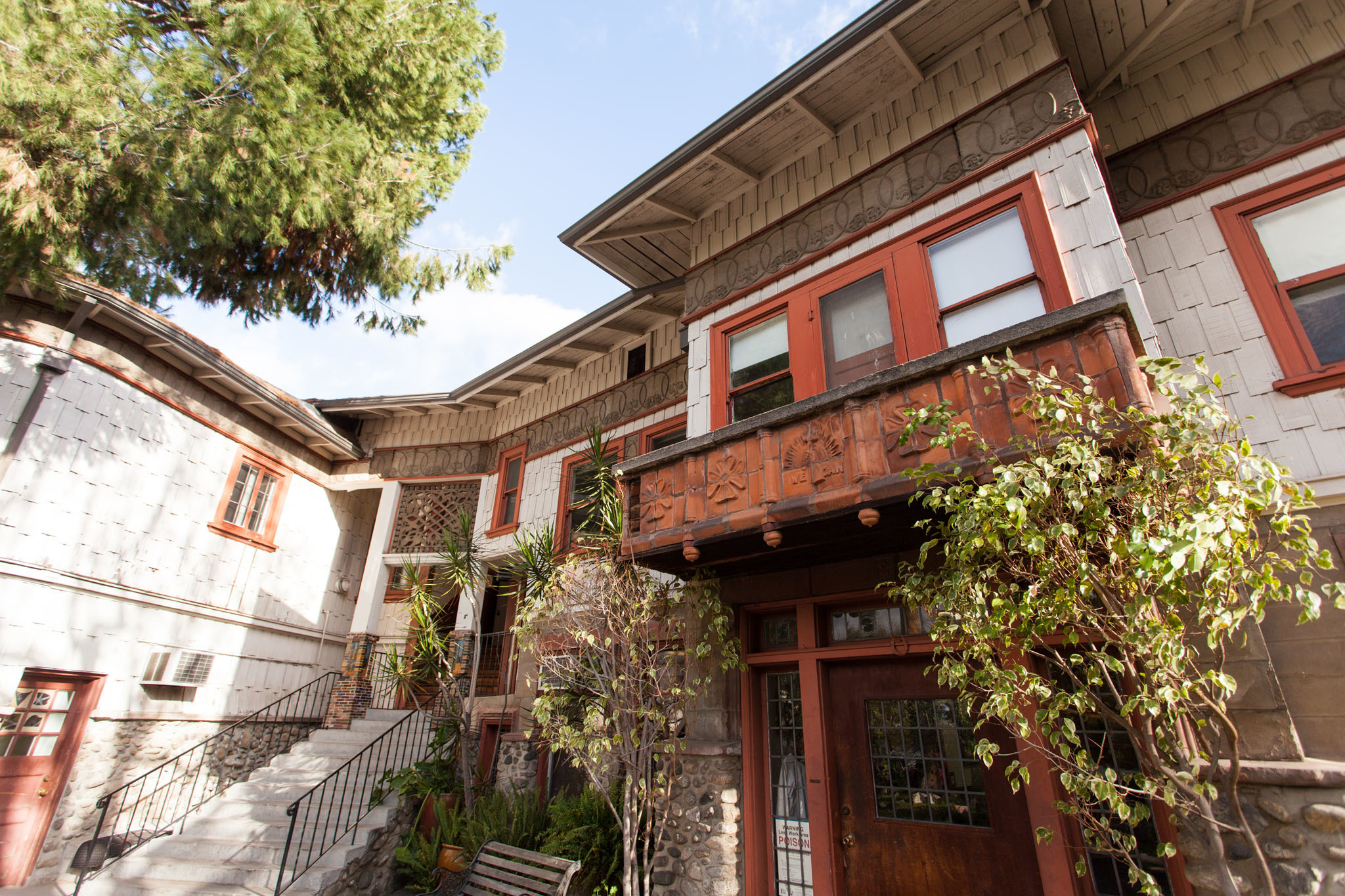 Once cut, the colored panels are slotted into metallic strips that are mostly composed of lead, which, despite its toxicity, balances strength and malleability. Today, digital tools have expedited the layout process and allowed the studio to focus more on painting.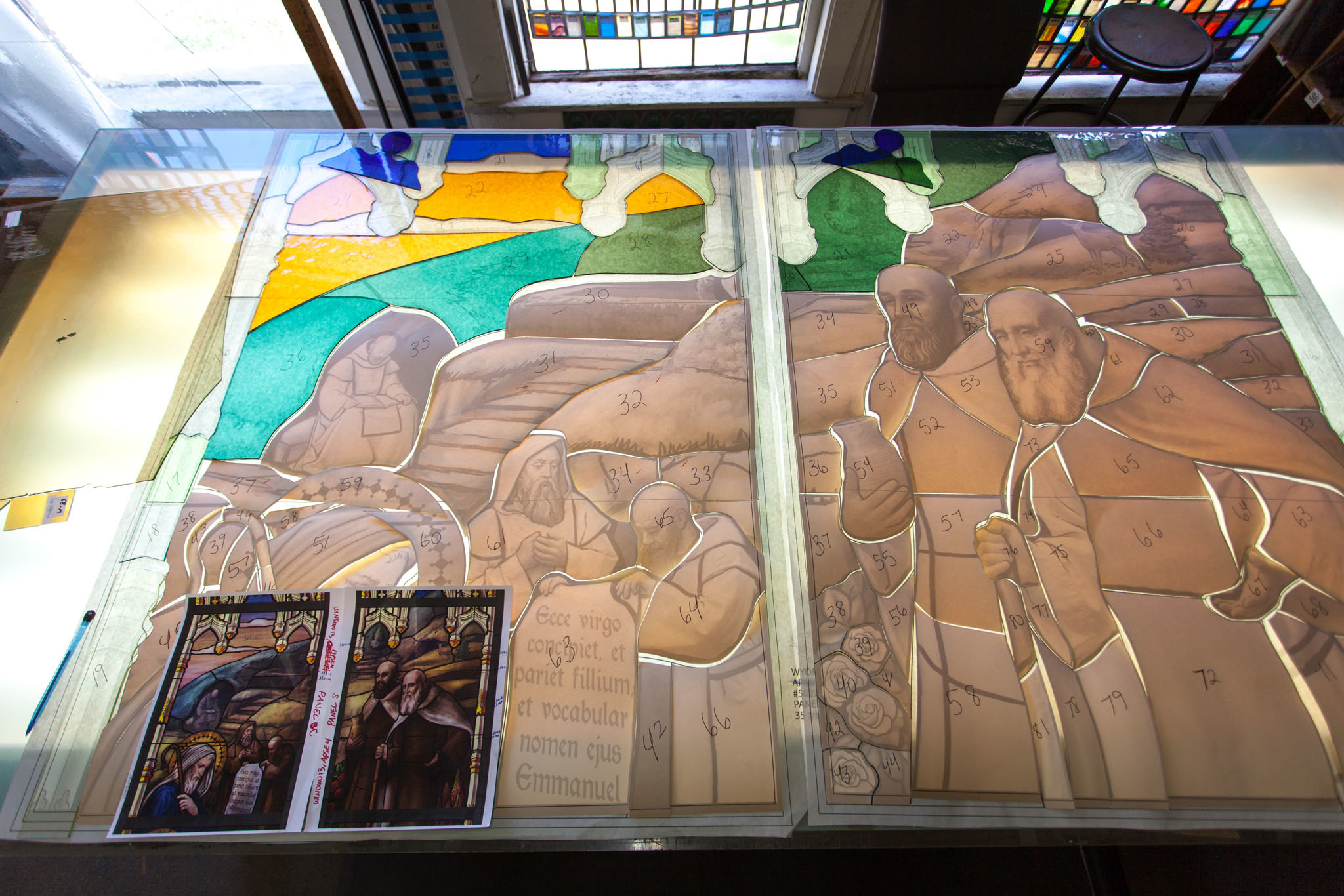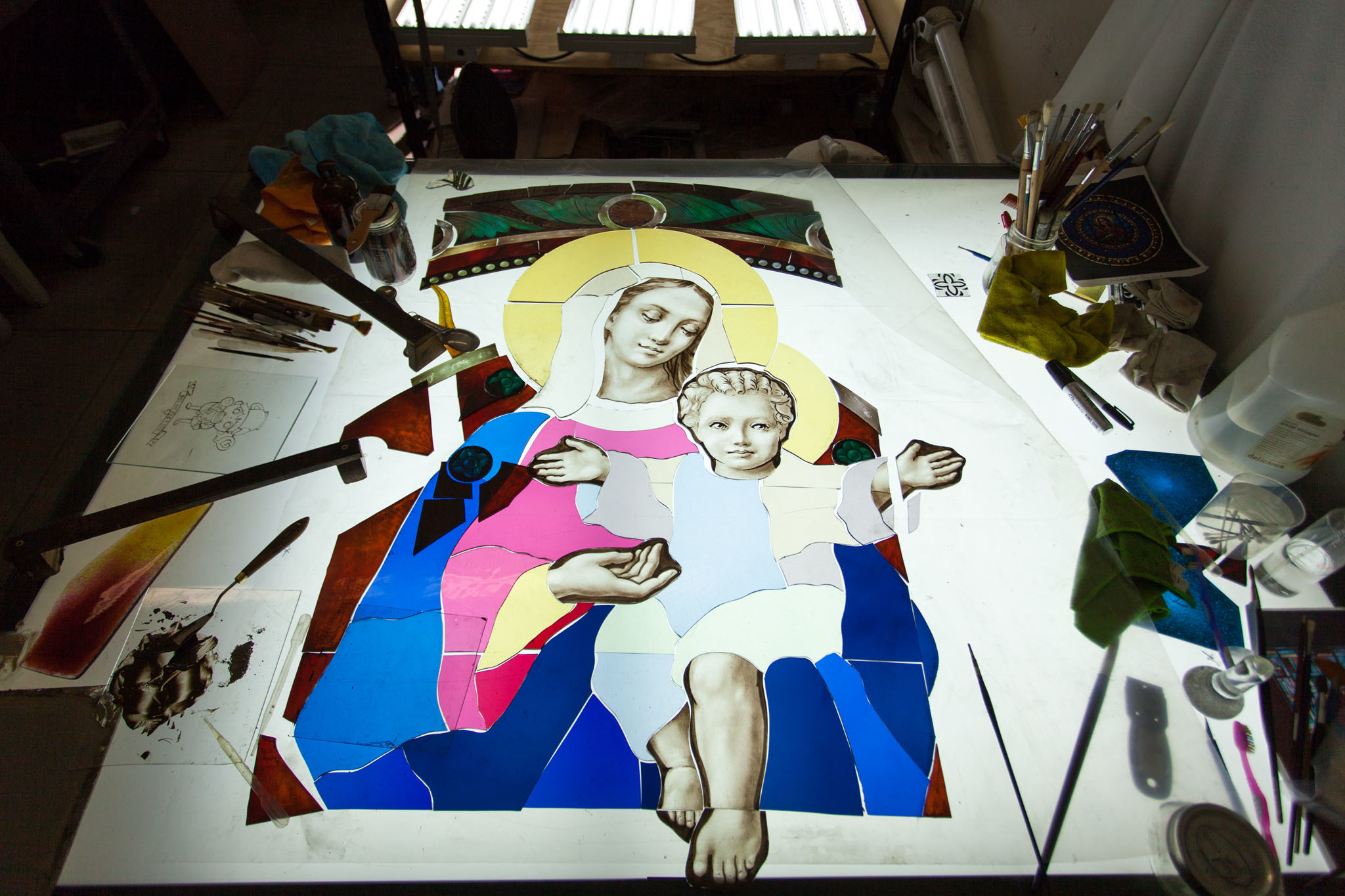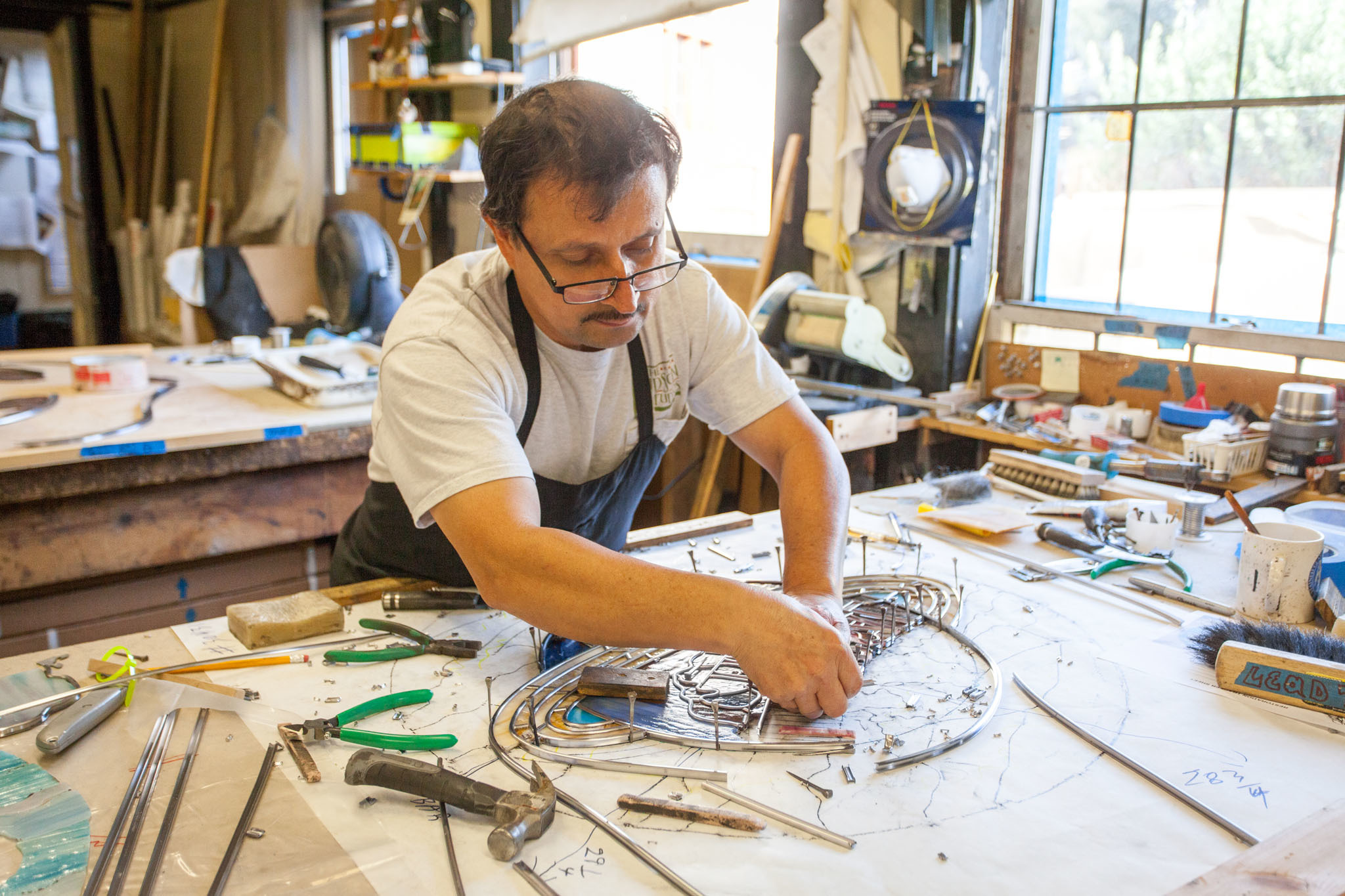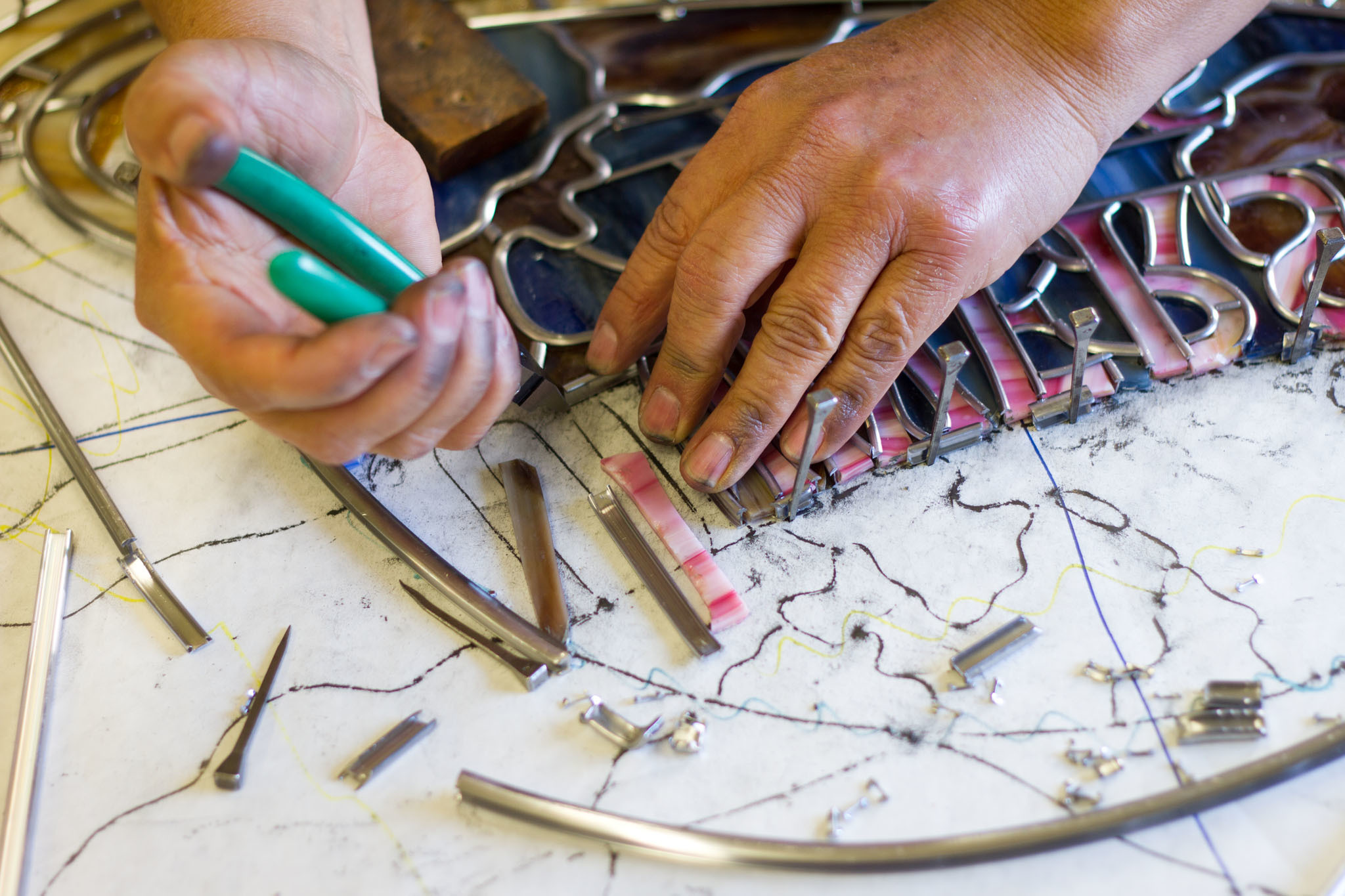 Less than a half mile away, just over the Arroyo Seco in South Pasadena, Judson has another building, a modern warehouse with floor-to-ceiling windows and an airy workspace. Though you'll find some similar practices here, the space is devoted to fused glass. In this process, an image is painted on a clear sheet of glass, but the panel's depth of color is achieved by piling on beads of crushed glass that are fired in a kiln at 1490° F. Judson invested in the technique as part of a 2014 commission for the Church of the Resurrection, a megachurch in Leawood, Kansas, that contains the largest unbroken fused-glass images in the world.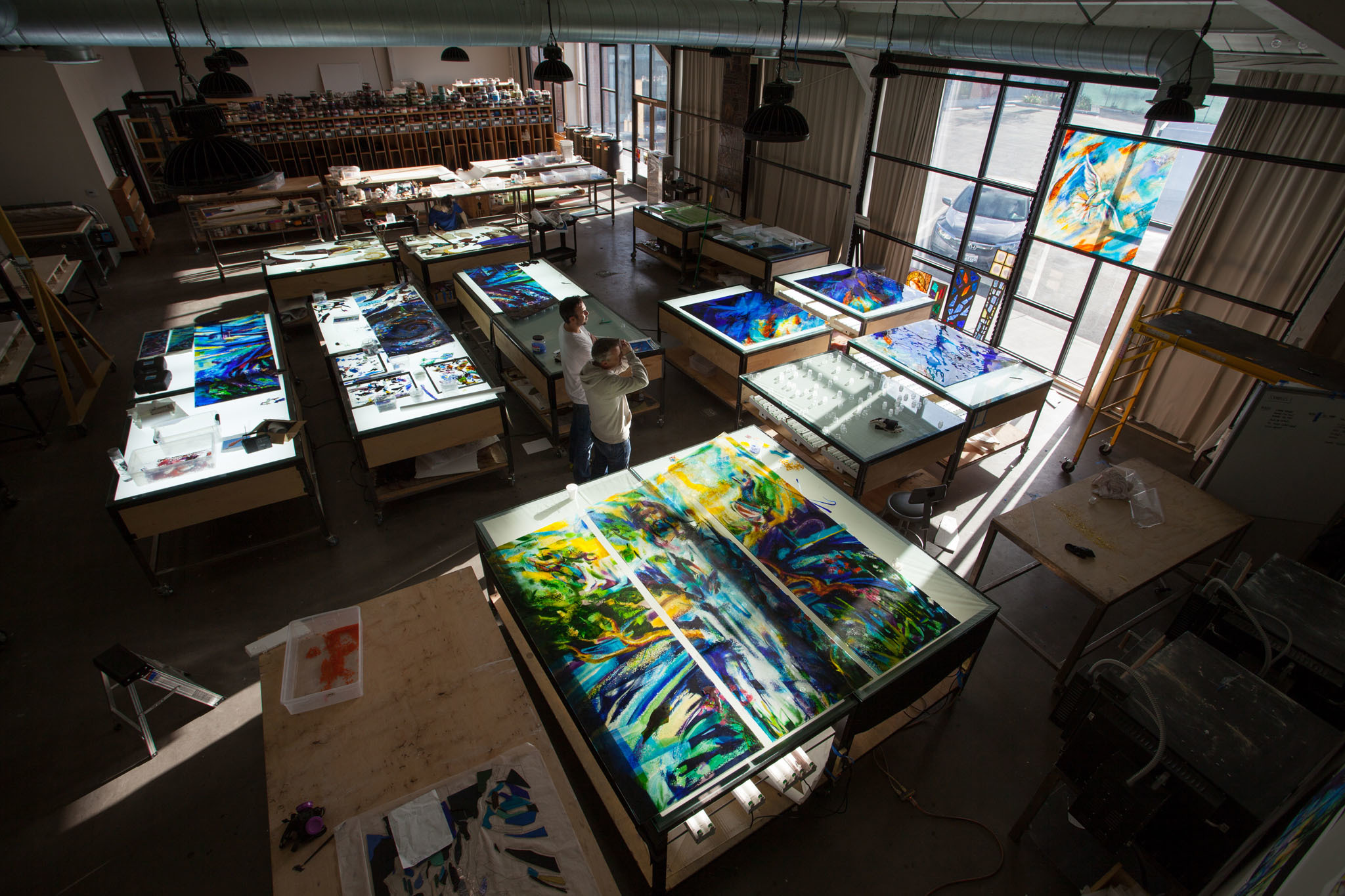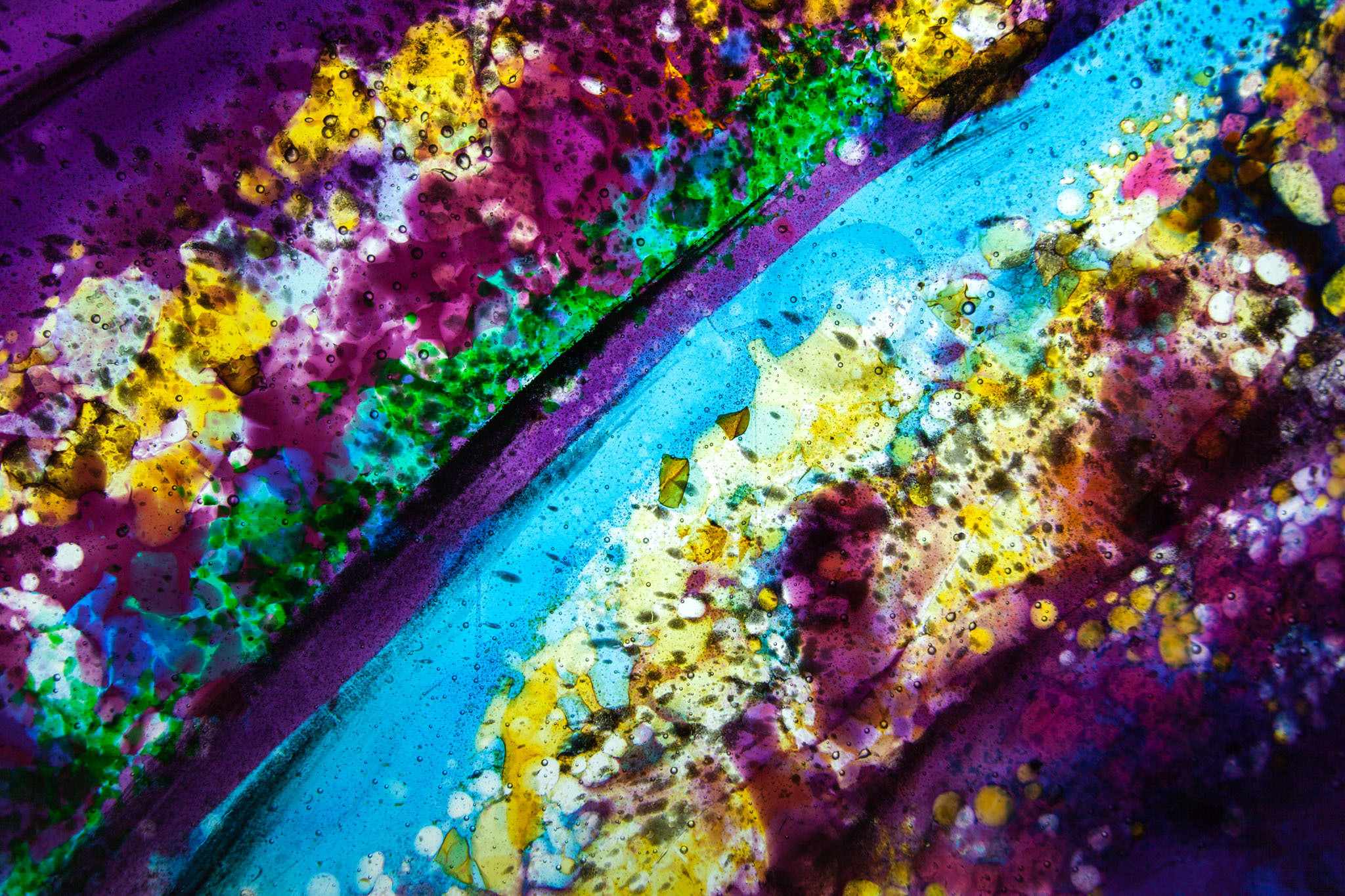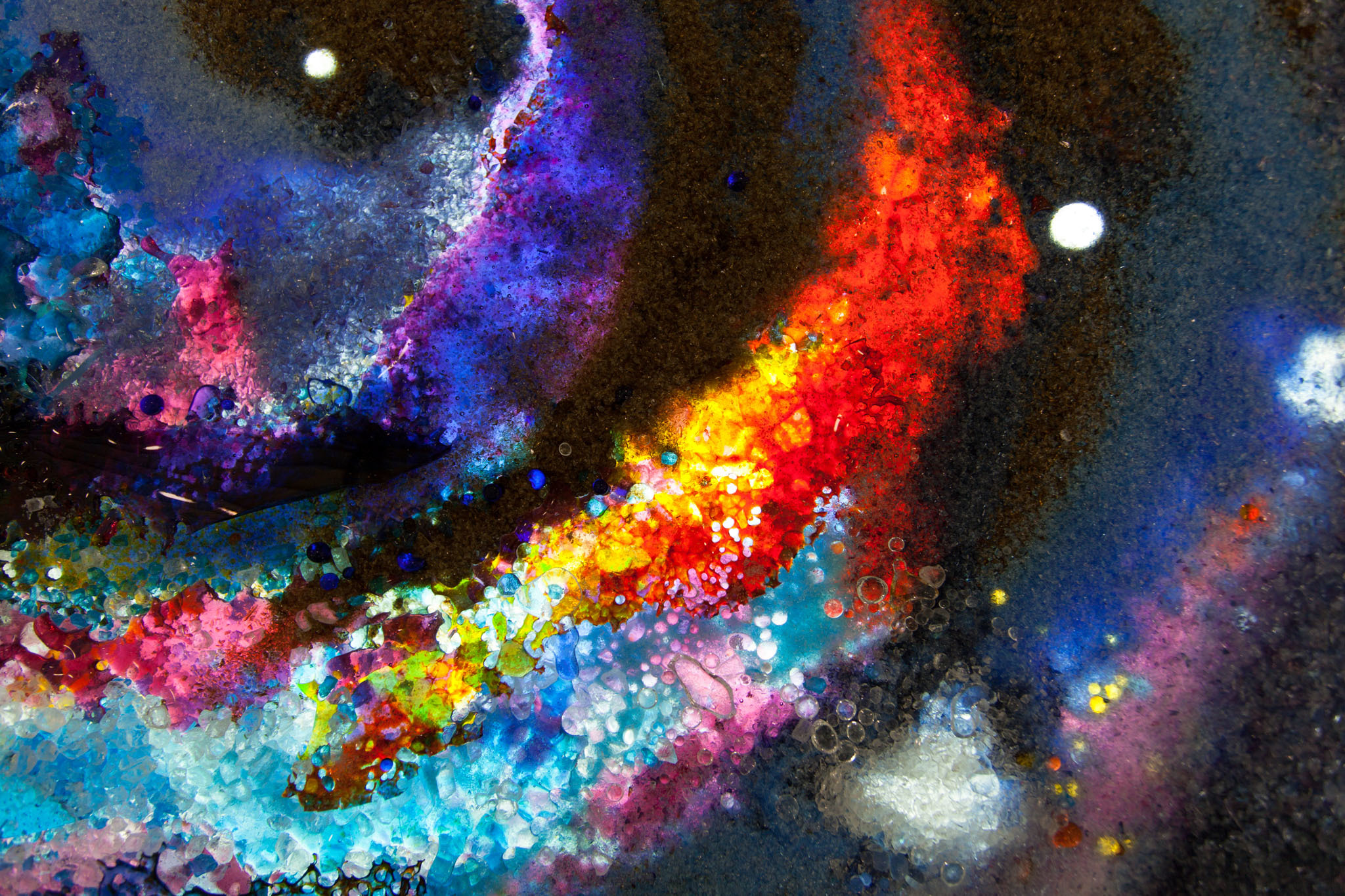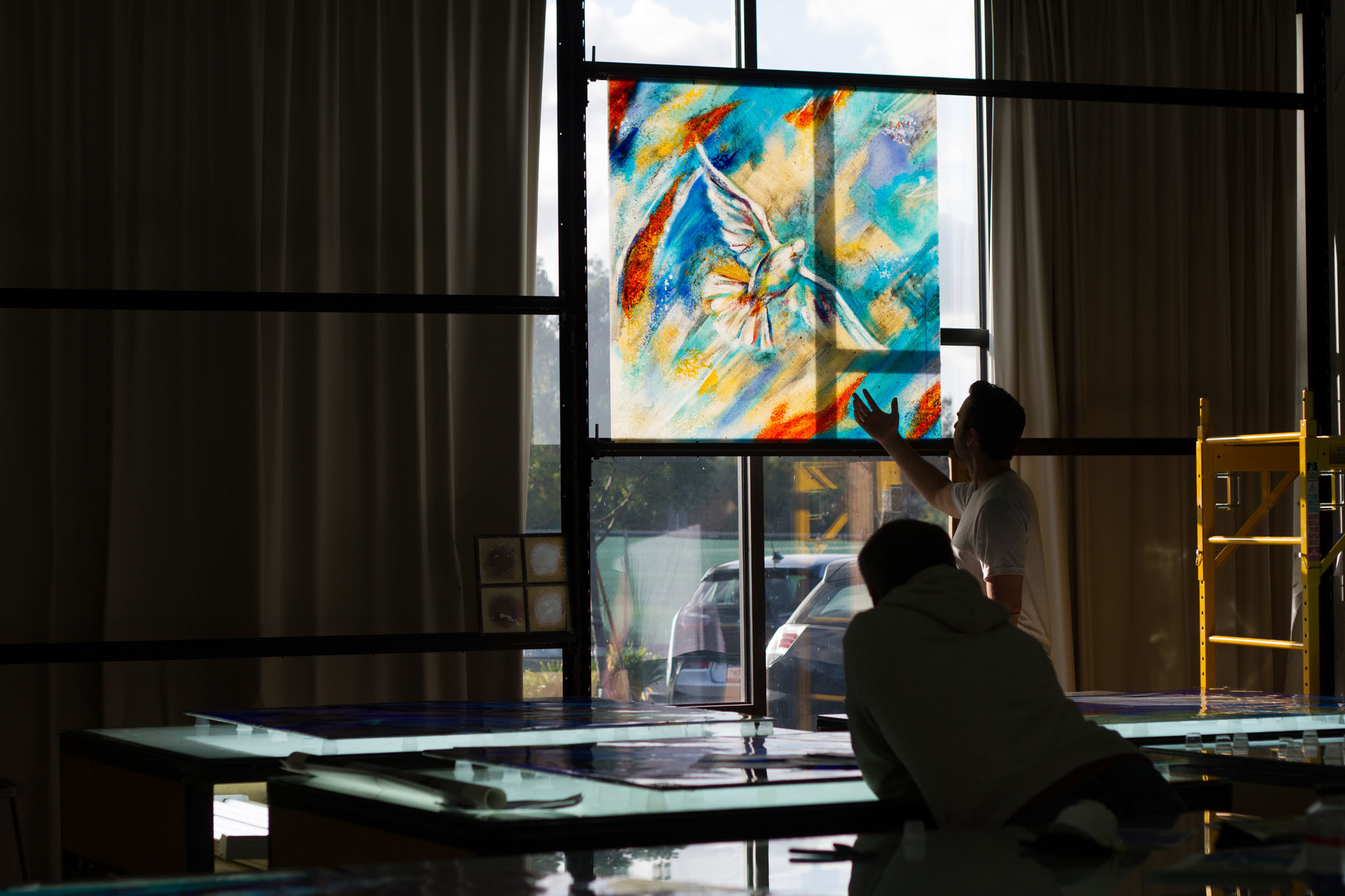 Other than the faint smell of cinnamon and licorice (that's from the clover-and anise-based paints), each building couldn't appear less similar to the other. But both are indispensable parts of the history and future of Judson Studios and its practices.
Judson's public tours highlight both locations and approaches in action. "People are always a little amazed by stained glass itself," says Kyle Mickelson, Judson's content coordinator. "You only see it in a certain context—inside of a church, usually. You have no idea about how or where it's made, but that's what we do here. We like to educate people on that process and that we're still around."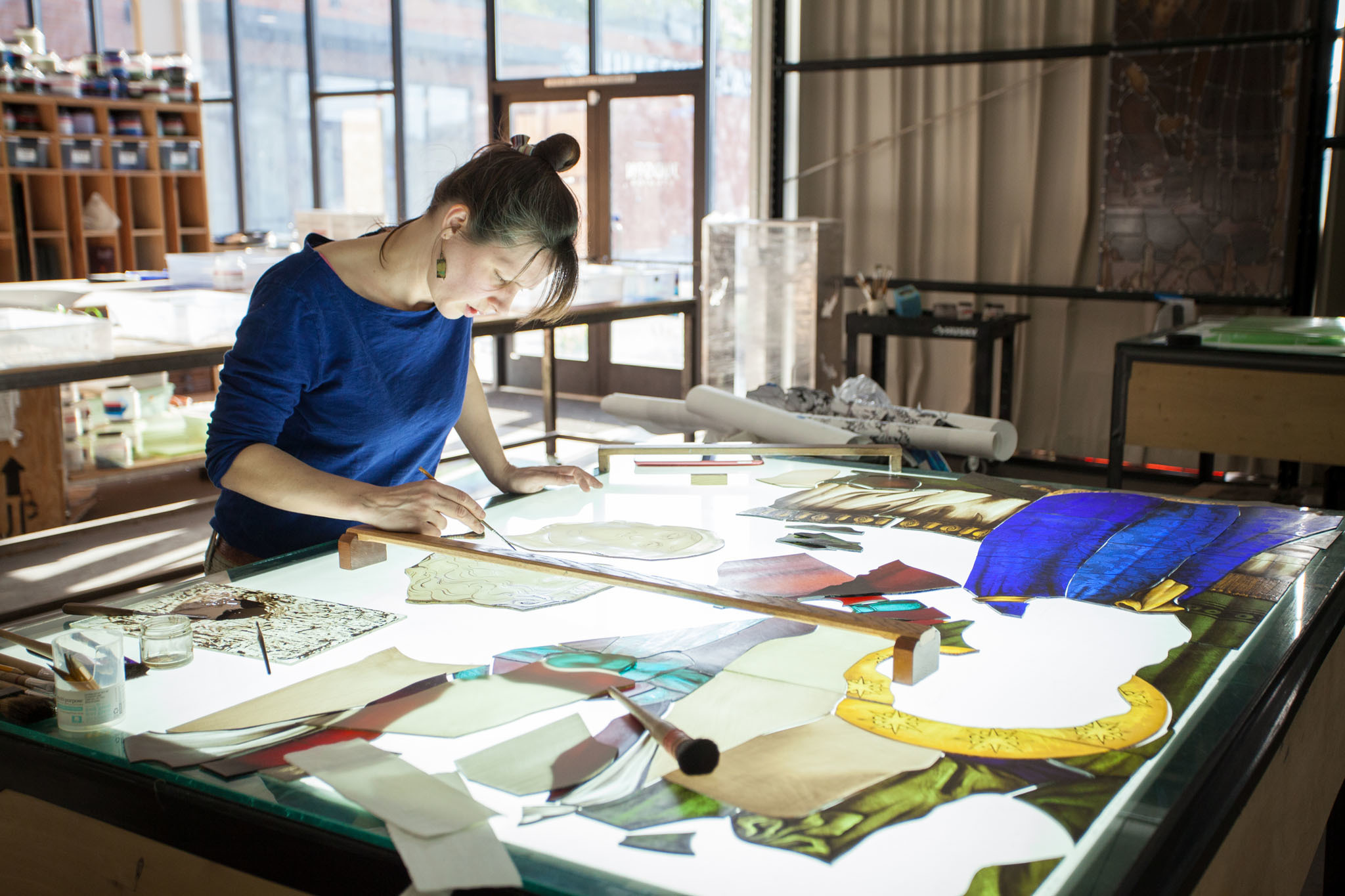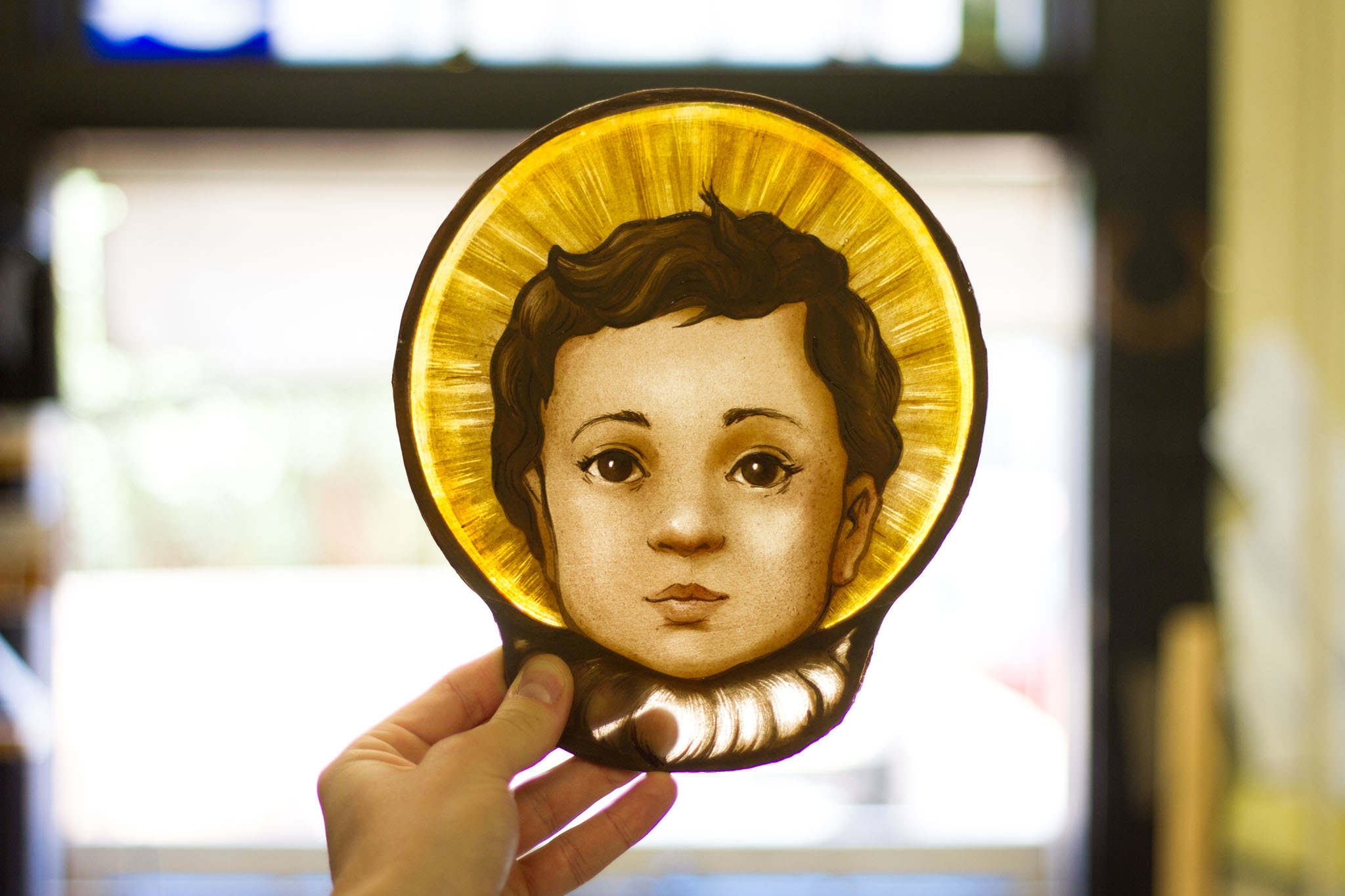 Tour Judson Studios every second Thursday at 2pm (judsonstudios.com). $15.