1/22/20 Update: Award-winning baker and Fat & Flour founder Nicole Rucker announced today that her pop-up within Grand Central Market will become a permanent stall in the market sometime this year. The new stand will occupy half of the former Valerie Confections stand, near Prawn and Clark Street Bread.
"It's hard to express the gratitude and feeling of community this market has filled me with," she posted. "I'm so excited to make a home here with all my new and old friends. I'm forever grateful to [curators] Kevin [West] and Joseph [Shuldiner] (who has since passed) for sticking with me while I plotted my next moves. Get ready for progress reports as I begin building the little pie shop of my dreams! In the meantime, I'm still here as a pop up wed-sun 11-4."
Below is our original story on Fat & Flour's pop-up, which you can still find near the neon wall.
Last August the city's stomachs mourned the loss of Fiona, a chipper bakery and café that lit up Fairfax with Nicole Rucker's award-winning baked goods and chef Shawn Pham's comforting Vietnamese fare. Thankfully and to the delight of sweet-toothed Angelenos—and anyone who can recognize a perfect slice pie when they see it—Rucker is back.
The lauded baker has set up shop inside of Grand Central Market with an indefinite pop-up, bringing her fruit-forward and phenomenal, fluffy, at-times-decadent pies, cakes, brownies and cookies to a little corner of the city's historic food hall. At Fat & Flour—named for the building blocks of all pastry—you can find pies and cakes rotating daily and available whole or by the slice, plus other seasonal baked goods and copies of Rucker's new cookbook.
Look for the small kiosk near the neon wall, just off the Hill Street entrance, and you'll spot Rucker behind the counter from Wednesday to Sunday, offering up tangerine meringues, pink-sprinkled sugar cookies and luscious chocolate chess pies.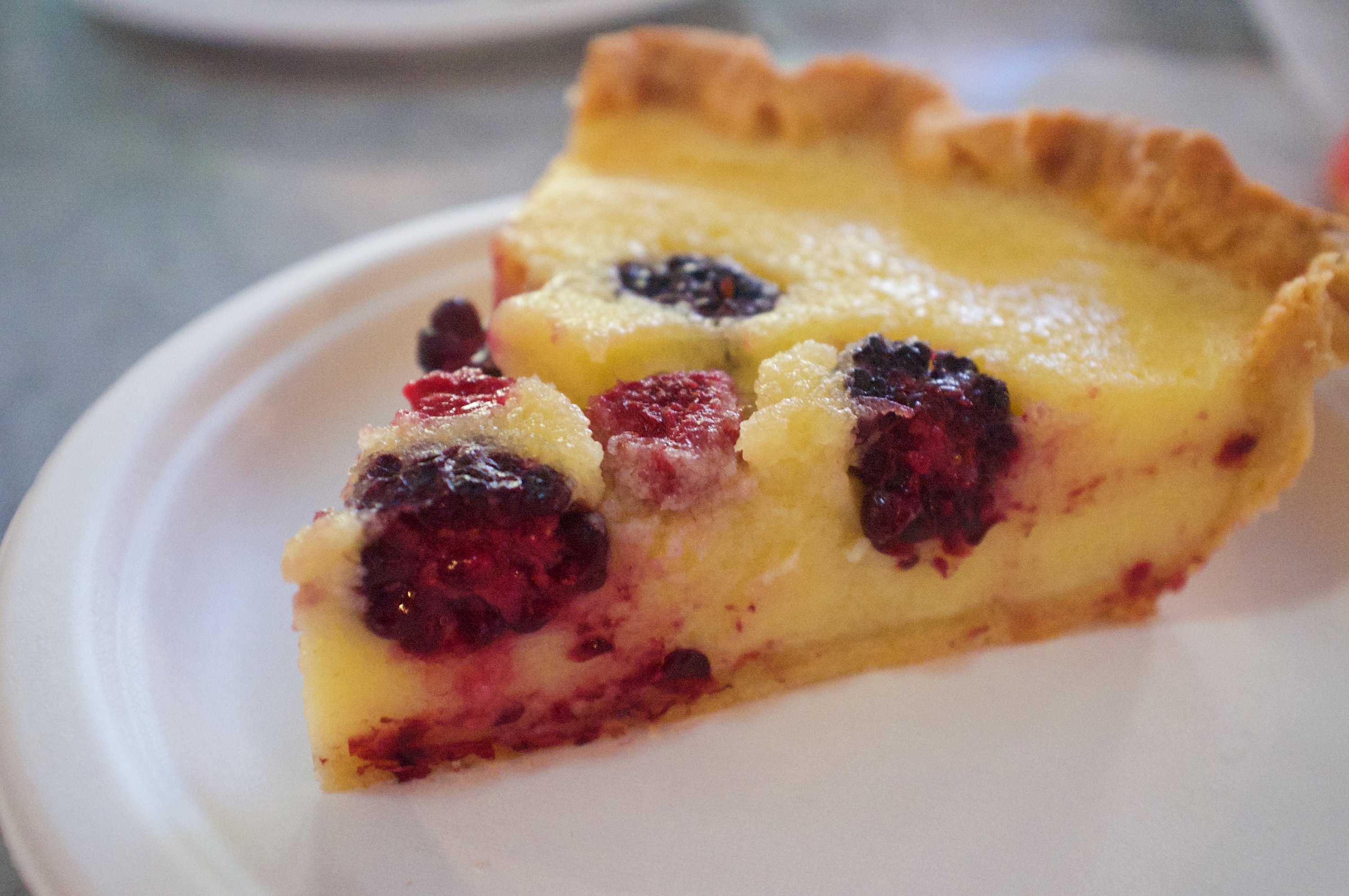 The former GCM security stand is now home to around three varieties of pies per day, priced at about $6 for a slice and $40 per whole pie (note: Fat & Flour doesn't take preorders or reservations, so you'll want to swing by close to 11am if you're looking to land a whole one). You can expect a few of Rucker's now-iconic baked goods, including her light-as-air key lime pie, with new renditions and a few entirely new creations for good measure.
Fiona didn't have a cold case but Fat & Flour does, so you'll see new items she didn't previously have the capabilities for. Rucker's also using the pop-up to further her sustainability goals, which, deliciously and fortunately for all of us, means she's been using leftover cookies to form the crusts for her pies.
"It actually takes a lot of work to eliminate food waste," Rucker posted on Instagram. "We had to make cookies and collect them for a week, dry them, crush them, and then make something new. BEHOLD chocolate chess pie 2.0 now with chocolate chip cookie crust. Working on eliminating food waste and getting away from single use plastic and plastic coated papers in 2020."
Rucker's been sitting on the name of this venture for nearly 20 years, originally planning a blog under the Fat & Flour title, then publishing a zine under it. We're grateful we get this iteration, one full of banana cream pies and fudgy brownies, and we hope it sticks around GCM forever. (With any luck, it just might.)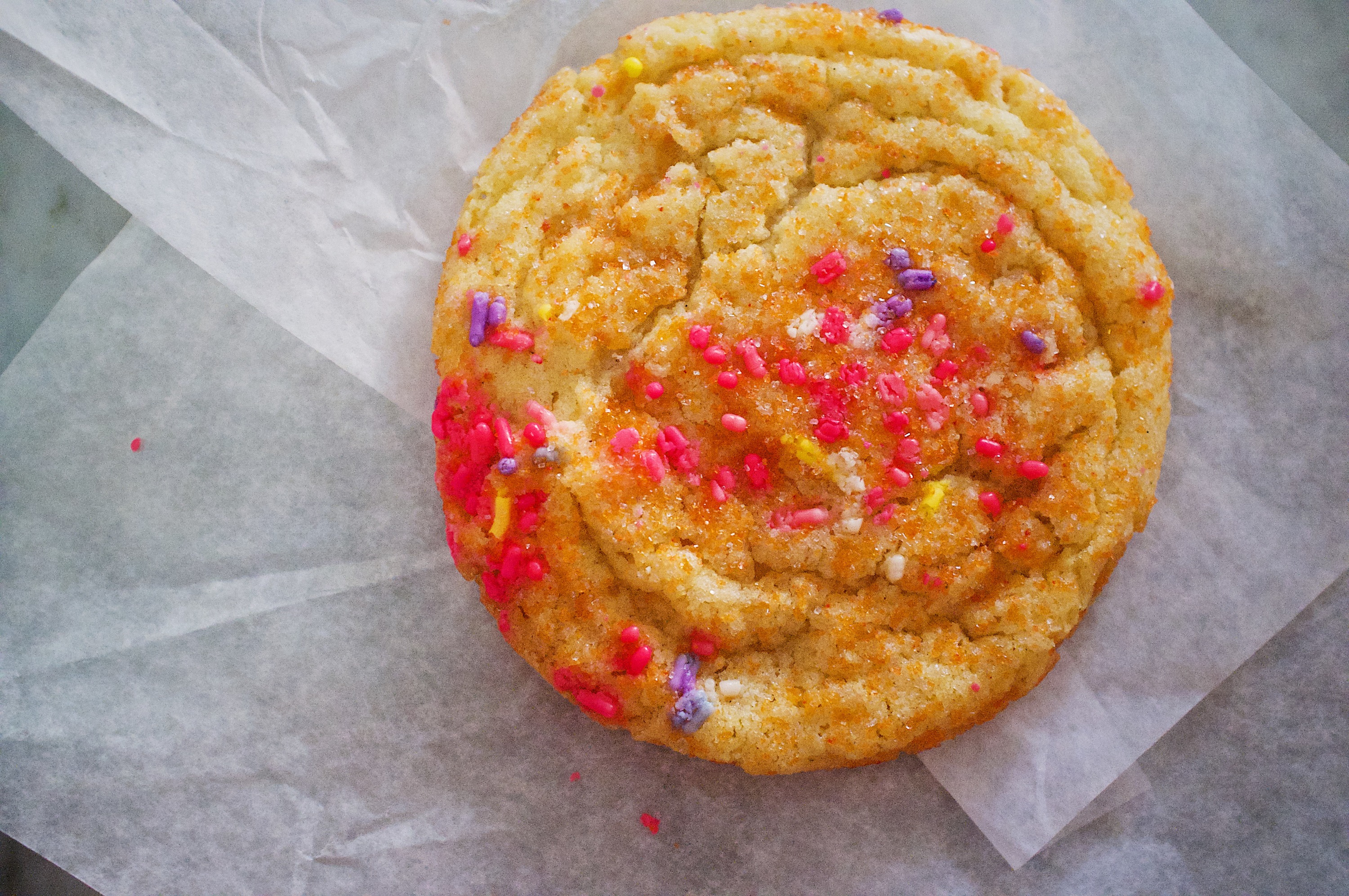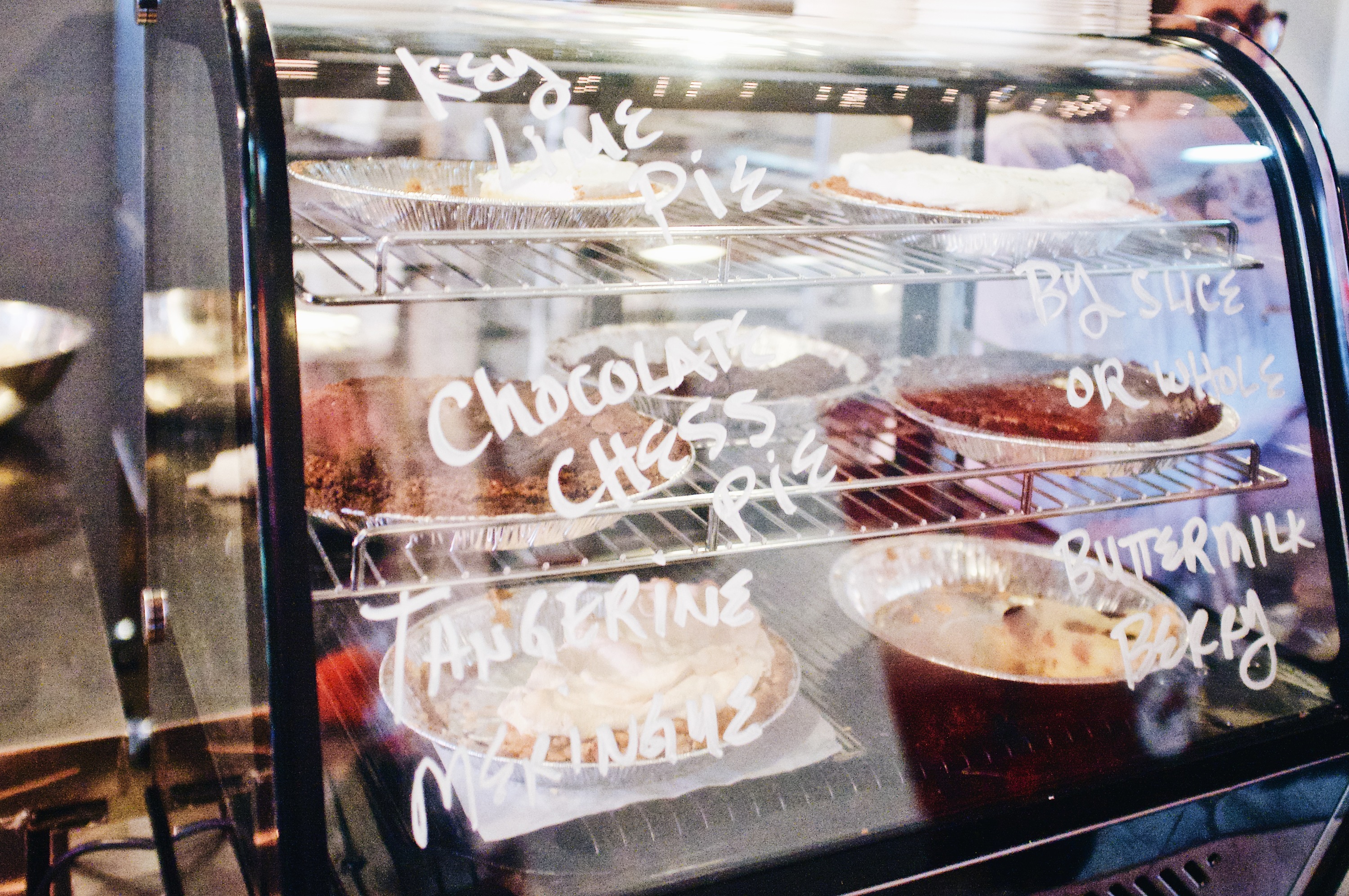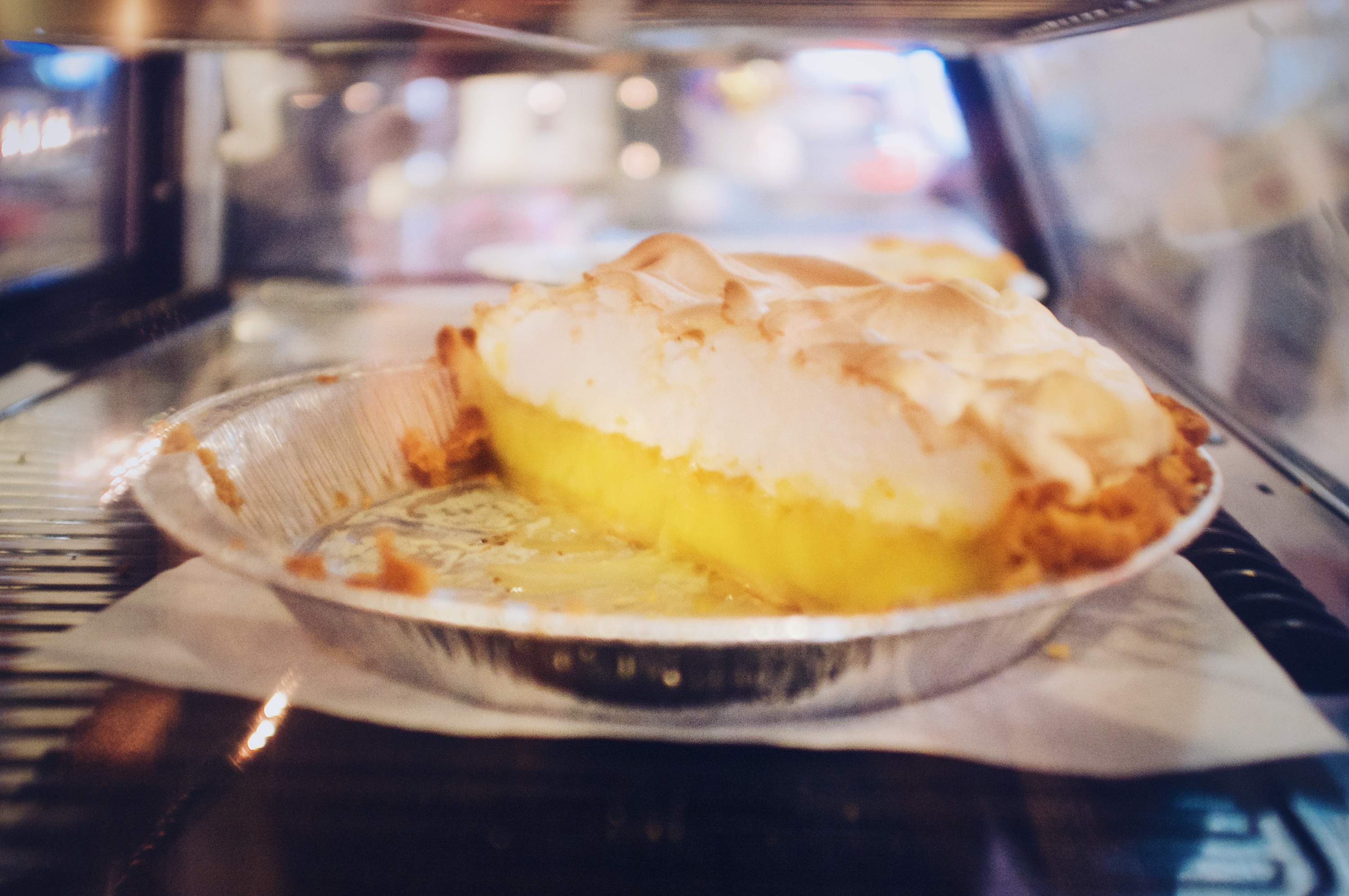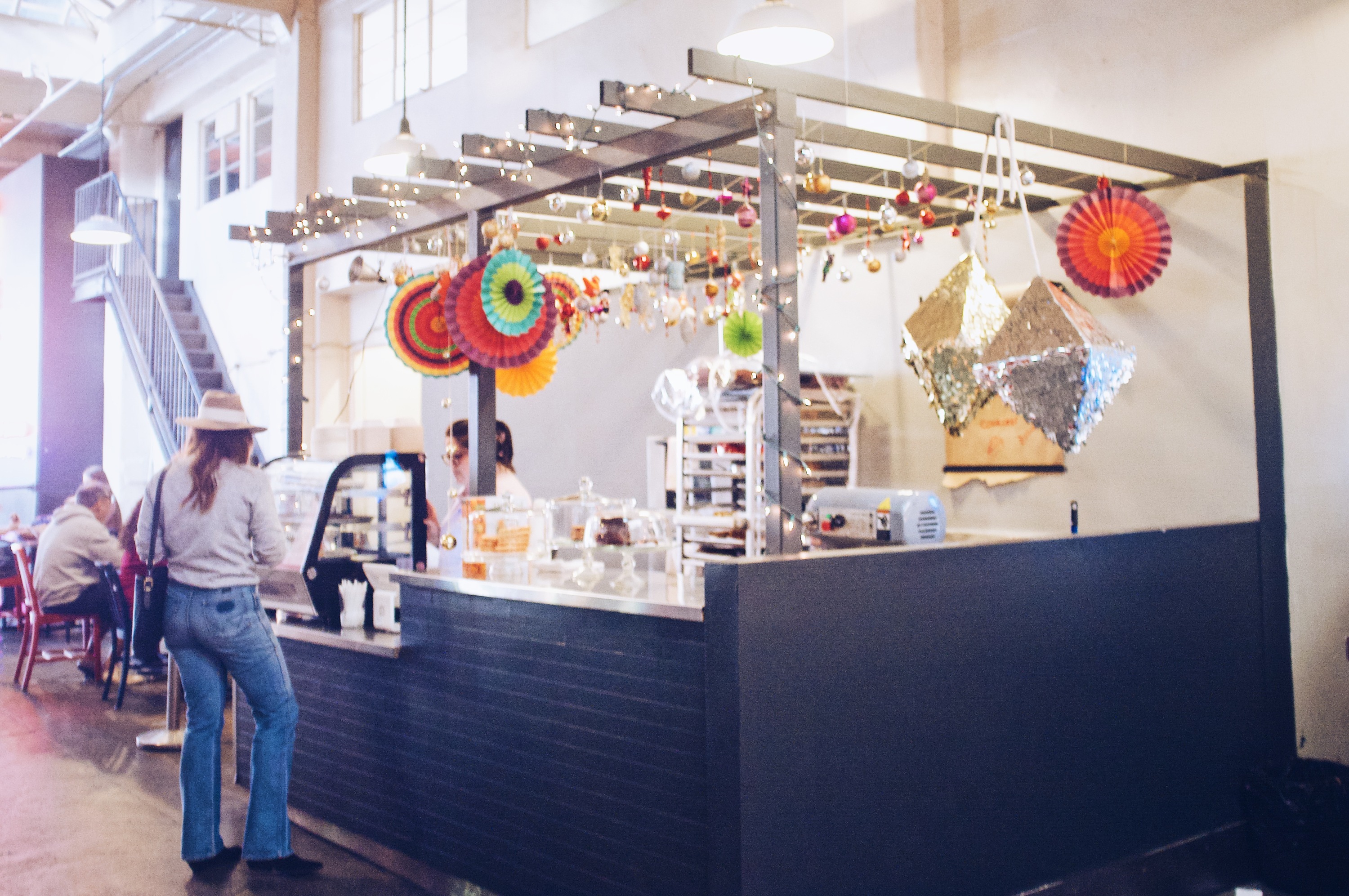 Find Fat and Flour inside Grand Central Market—at 317 S Broadway—selling baked goods from 11am to 4pm or until they sell out, Wednesday to Sunday.