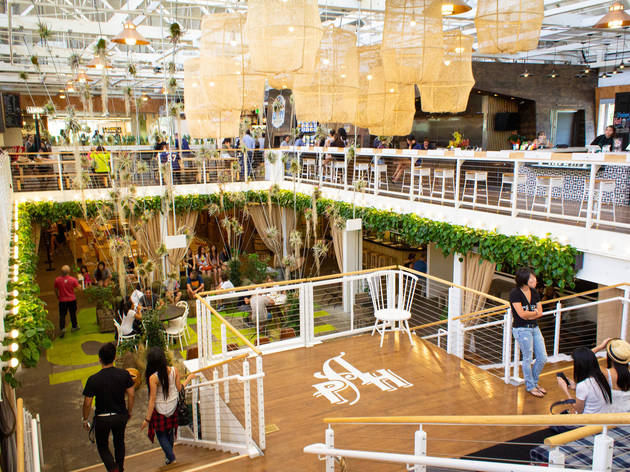 The 13 best food halls in L.A. and Orange County
The rise of food halls in Los Angeles and the surrounding area is changing the way we dine. Here are a few of our favorites.
A sandwich here, a bowl of ramen there, an ice cream cone to finish—when it comes to piecing together the ultimate meal, sometimes we wish we could pick and choose dishes from our favorite places for the ultimate feast. Thankfully, we're not the only ones who think so.
The boom in food halls in Los Angeles—as well as Orange County—is a result of diners wanting to create their own perfect meal from different restaurants. Though food halls have been around for awhile—think: Grand Central Market and the Original Farmers Market—a new crop of food havens is making waves. Check out our guide to our favorite food halls in Los Angeles and Orange County—and start crafting your own personalized dining experience.
Pick and choose at these great food halls
Get a closer look at Far East Plaza
Far East Plaza is serving some of the best food in Chinatown.