We've already told you that Top Chef's Phillip Frankland Lee is a man who can't sit still. Within the last year he's added a sushi speakeasy to the back of Woodley Proper, and then, as though it weren't exciting enough (and it is), he launched a weekly magic pop-up bar with card tricks and cocktails galore. He's in the last stretch of expanding his empire to Montecito—with multiple concepts set to open there this spring—but because he is Encino's own Energizer Bunny, he's just unveiled yet another project, in the midst of all of these changes, because who needs sleep?
Pour out some house-made root beer and a small pool of drawn butter for Frankland's Crab & Co., the chef's fast-casual SFV lobster roll shop. The seafood shack's been repurposed into an intimate bar, which now serves as the new beginning of every tasting-menu experience at Scratch Bar & Kitchen. Each guest now enters through the repurposed crab shack, which is low-lit and inspired by some of the 20th century's greatest scientific minds and innovators; Edison bulbs shed yellow light, drinks siphon through ornate contraptions. Each guest receives three small cocktails, each served with a corresponding bite to warm up the palate.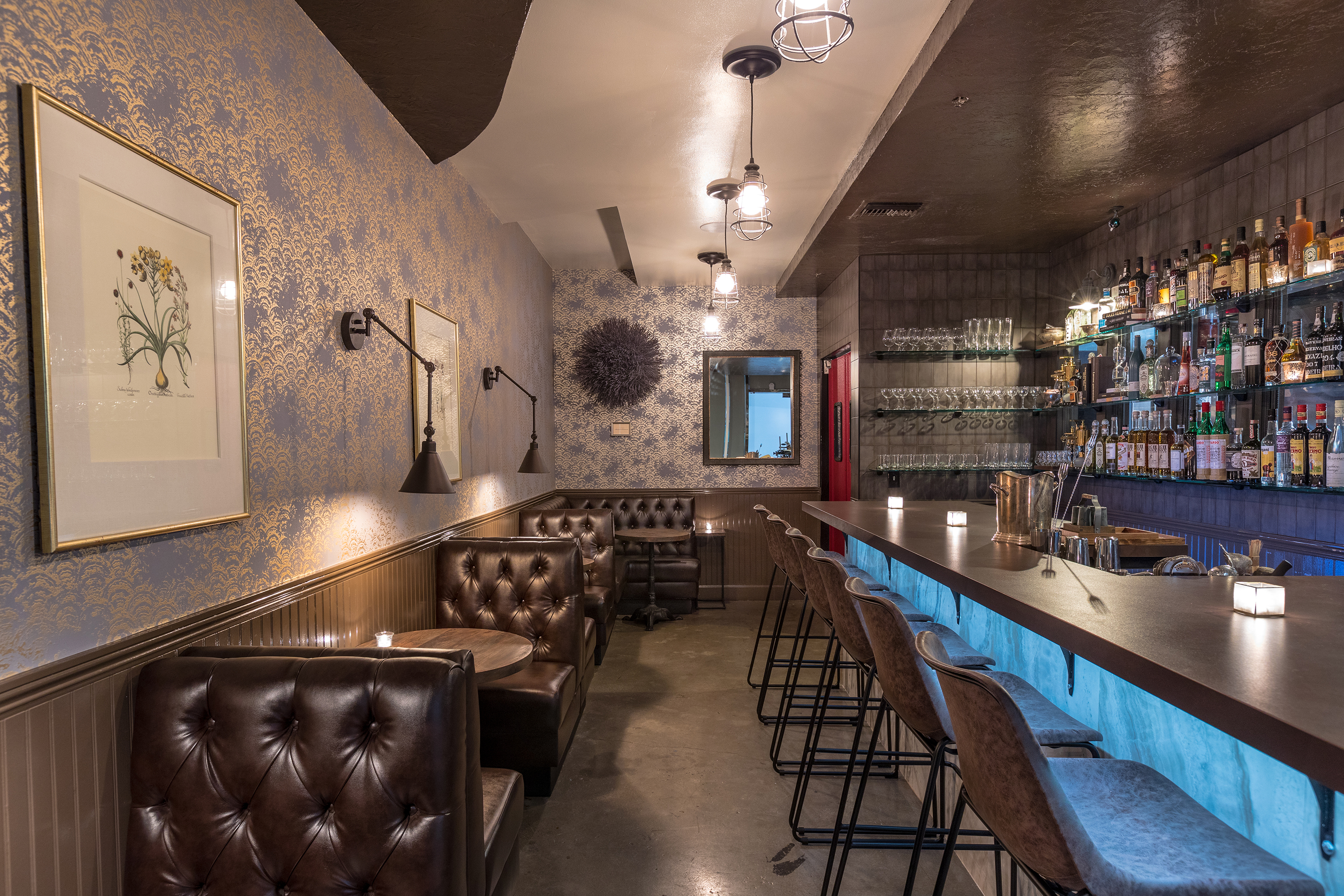 Wild mushroom meringues with truffled chanterelle mousse and absinthe-cured foie gras; diced jellyfish with soy, ponzu, yuzu kosho and black truffle; and house-made cheese, charcuterie and buttered bread—deceivingly simple and utterly craveable—all may serve as your entry into what's to come. On the beverage front, expect a tart sipper of sparkling wine with a slow infusion of fresh hibiscus blossoms with black currants, the remains of petal and fruit turned into a purée that lines the glass, and whatever additional surprises creative director Ben Schrader and Woodley Proper beverage director Rui Silva have up their sleeves.
Toward the end of the evening, guests hungry and thirsty for more can reenter the bar, which is exclusive to Scratch diners, and sip some of the Valley's—and L.A.-on-the-whole's—rarest bottles. For $37, pastry chef Margarita Lee mirrors all three opening snack courses, serving an "upside-down" version of what you've enjoyed at the start, only sweet. Wild mushroom meringue with truffled mousse becomes cardamom meringue with truffled caramel fudge—the diced jellyfish with soy and ponzu, served atop a scallop shell, becomes diced aloe vera with sweet soy and passionfruit, served identically, all enjoyed with corresponding amari or sweeter after-dinner drinks.
Tickets, now hovering at $145 per guest, include the new prelude in the freshly unveiled low-lit salon, and more than 20 courses during the meal in the dining room.
Those overwrought over the replacement of Frankland's can find a new location within Phillip Frankland Lee's new Montecito collective, but hey, we've been hearing rumors of another location for the crab shack, and its spot is much, much closer than the Central Coast. For now, please enjoy these stunning peeks at Scratch Bar & Kitchen's current menu and new bar: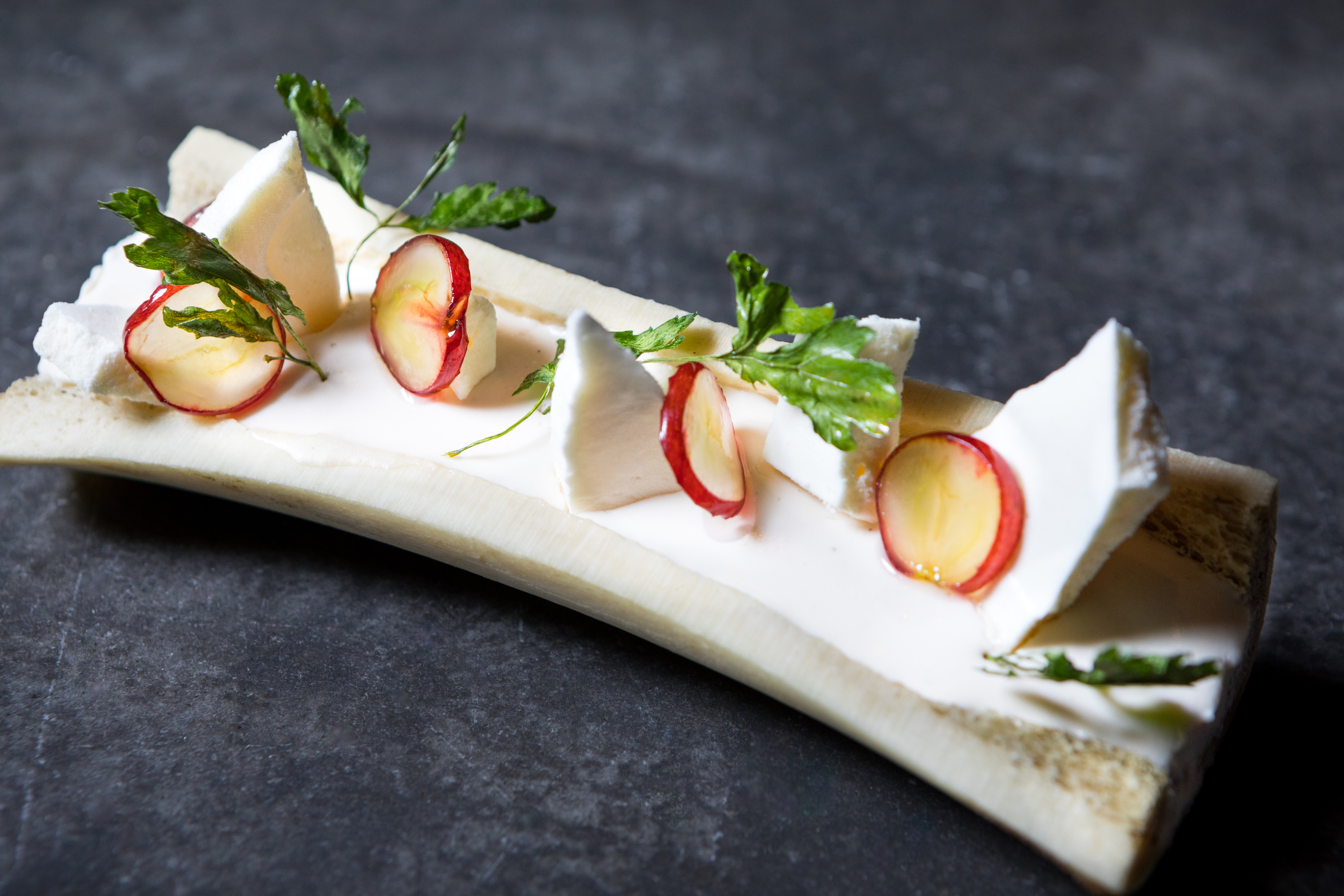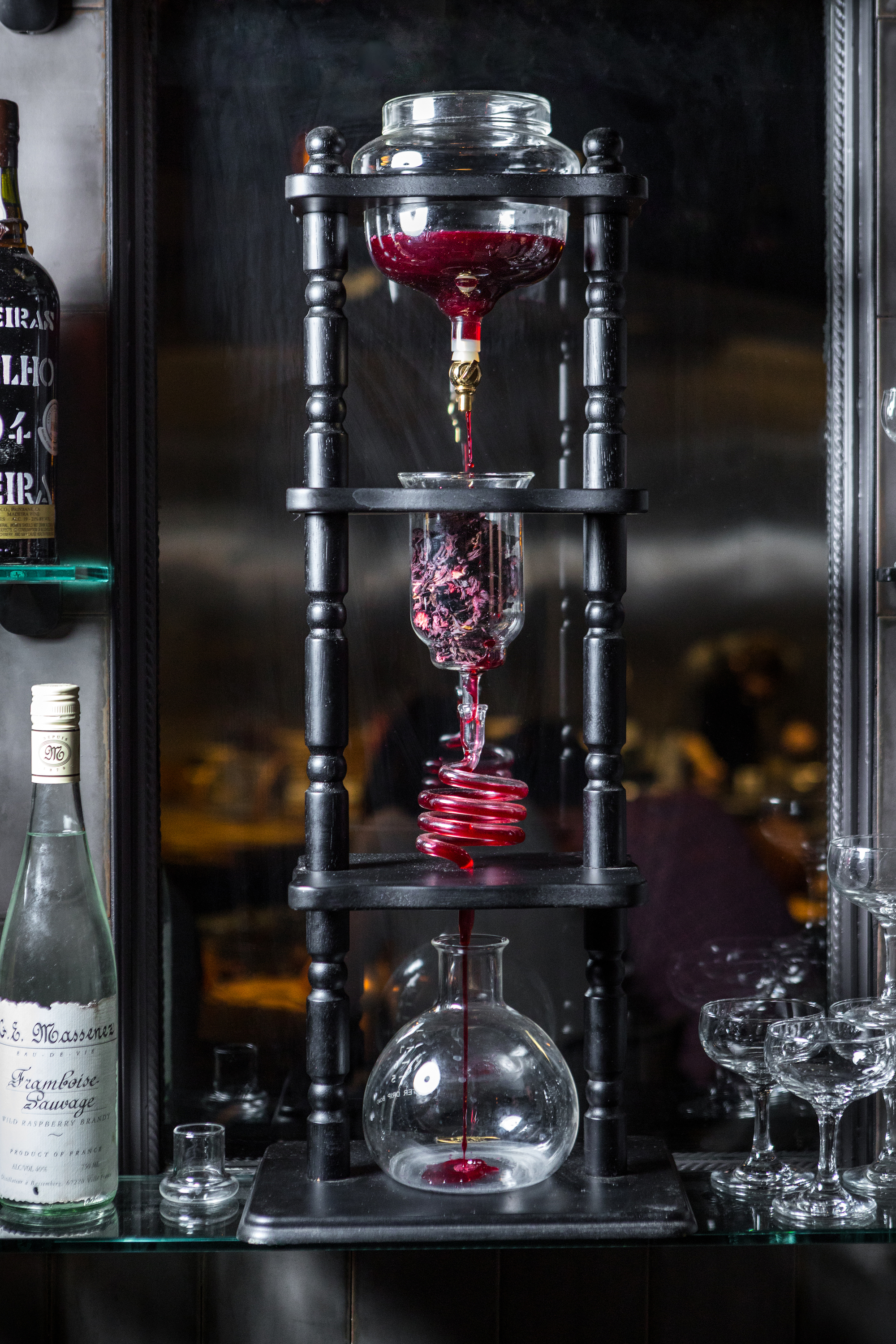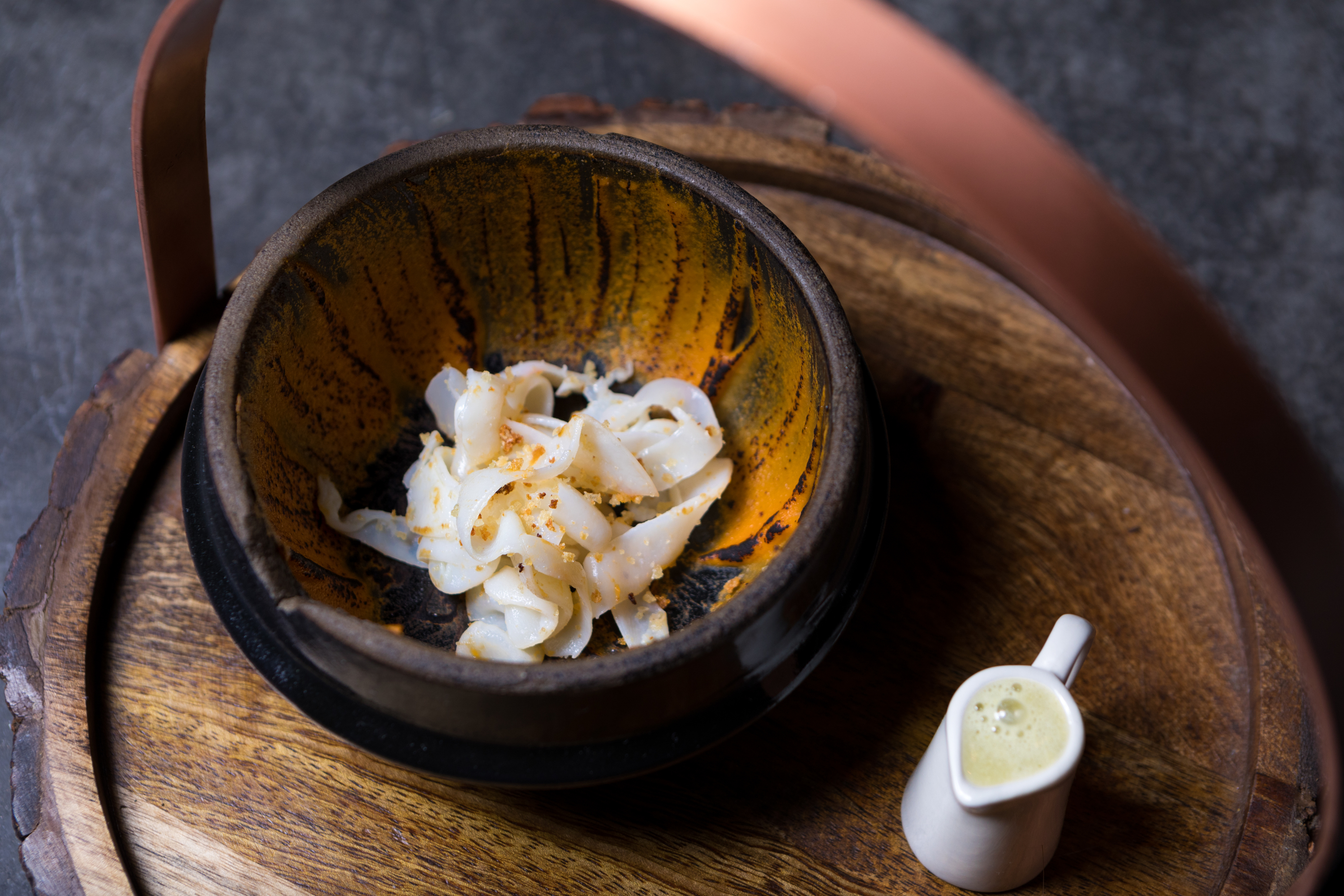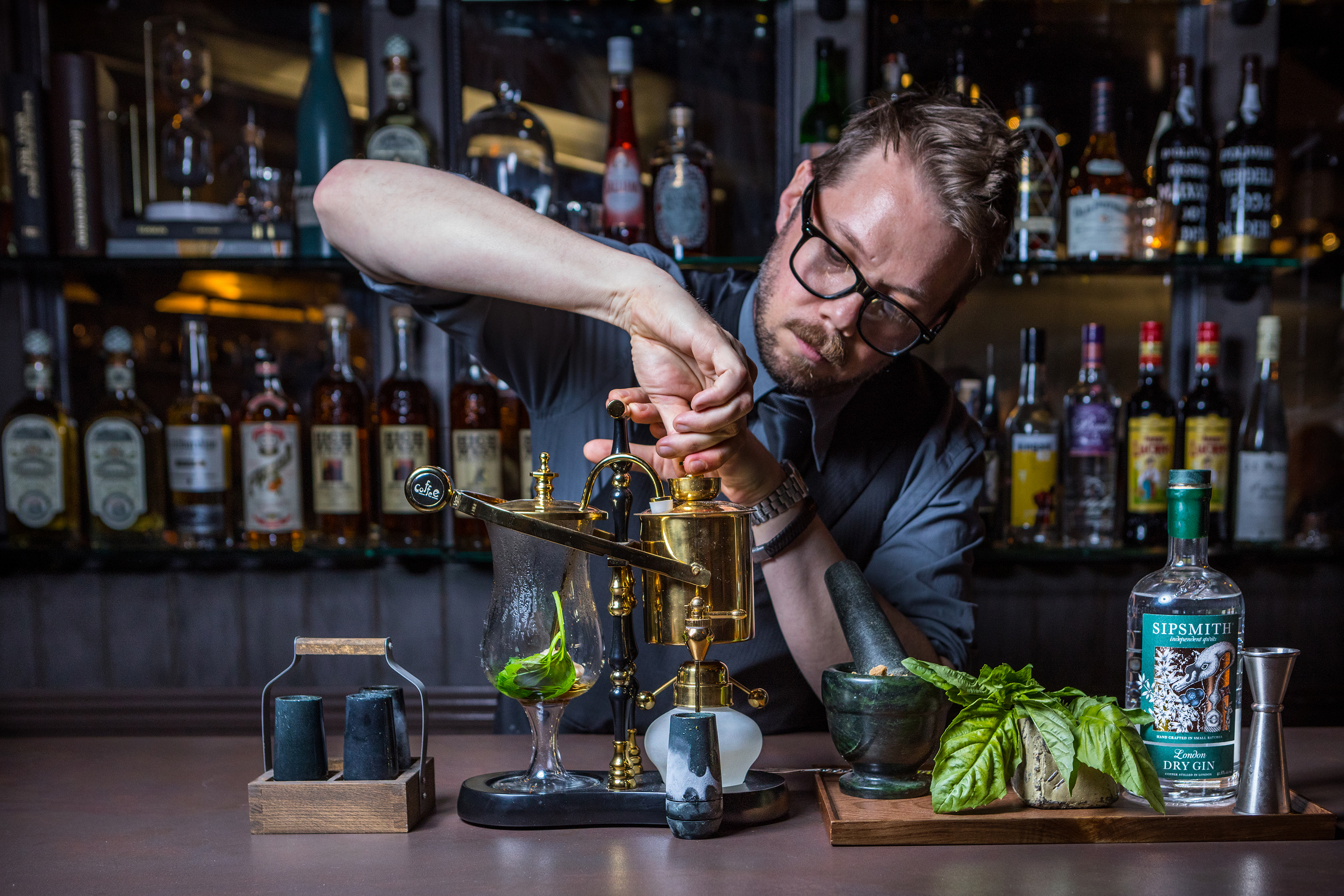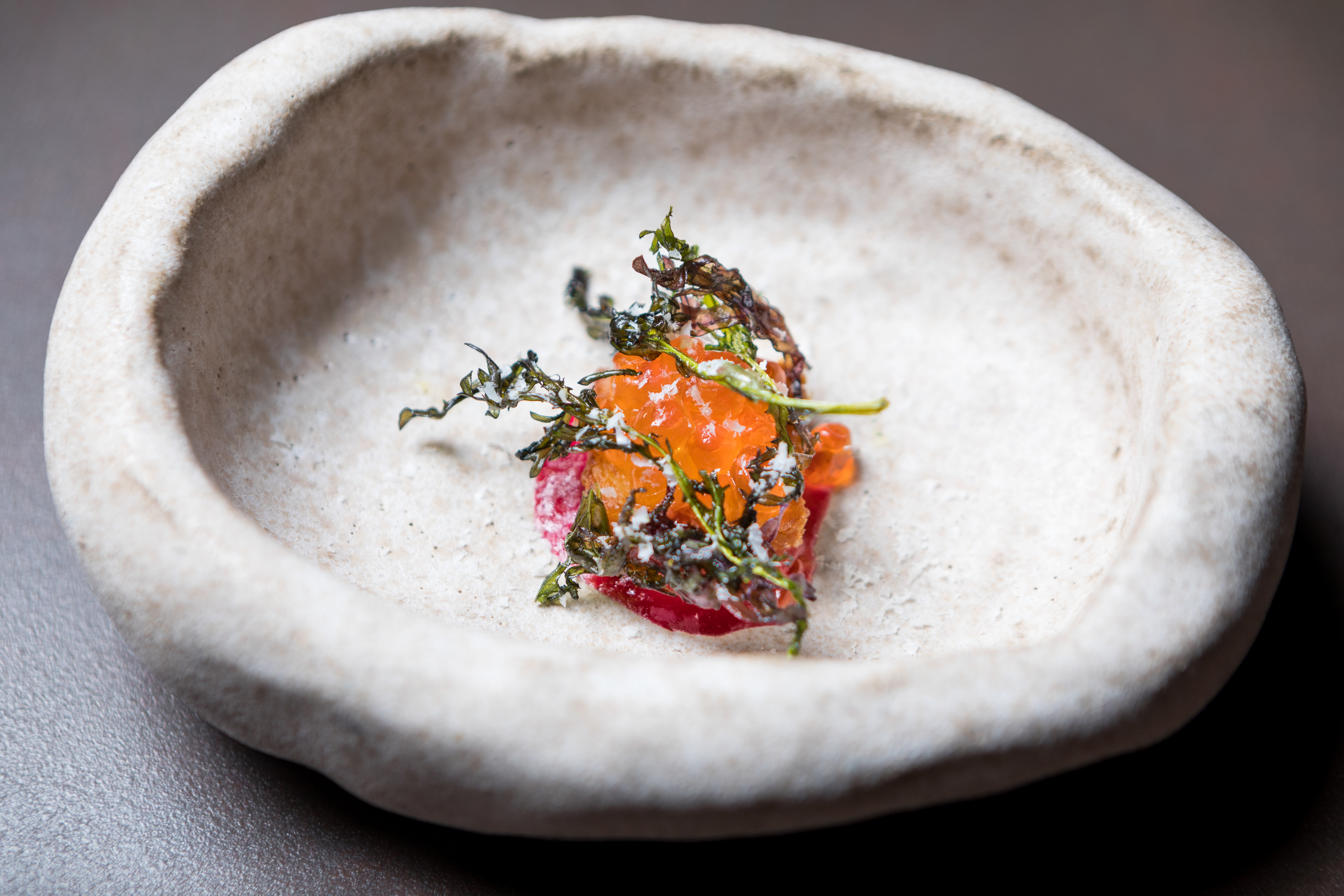 Scratch Bar & Kitchen is located at 16101 Ventura Boulevard, open Wednesday through Sunday, with seatings from 5:45 to 9:15pm.