It's-a-me, Mario's colorful recreation of the Mushroom Kingdom bound for the San Fernando Valley.
Super Nintendo World, a Mario-centric land currently under construction at Universal Studios Hollywood, will officially open its warp pipe sometime in 2023.
The L.A.-area theme park didn't have many more details today to announce about the land, a version of which first debuted in Japan last year. But we do know that the Hollywood version will feature themed shopping and dining, interactive areas and "a groundbreaking ride." It's worth noting here that the Osaka originator features two rides, an augmented reality-equipped Mario Kart one as well as a Yoshi-themed traditional dark ride, though Universal didn't specify whether either of those will make the jump to Hollywood.
We're still a year away from stepping foot inside Super Nintendo World, but this summer Universal will take over its Feature Presentation store (located just inside of the park gates) with Super Nintendo World theming, including Mario and Luigi apparel and hats, and Yoshi, Mario, Bowser and Luigi plush.
Super Nintendo World was first announced way back in 2016, and though there haven't really been any updates until now, parkgoers have already been able to glimpse the construction for a while: The bright green hills and structural bones have been visible from the series of escalators that lead from the theme park's upper lot to its lower one, where the area resides. This was what we spotted there on our most recent visit last summer, though we're sure you can find more up-to-date shots from avid theme park bloggers.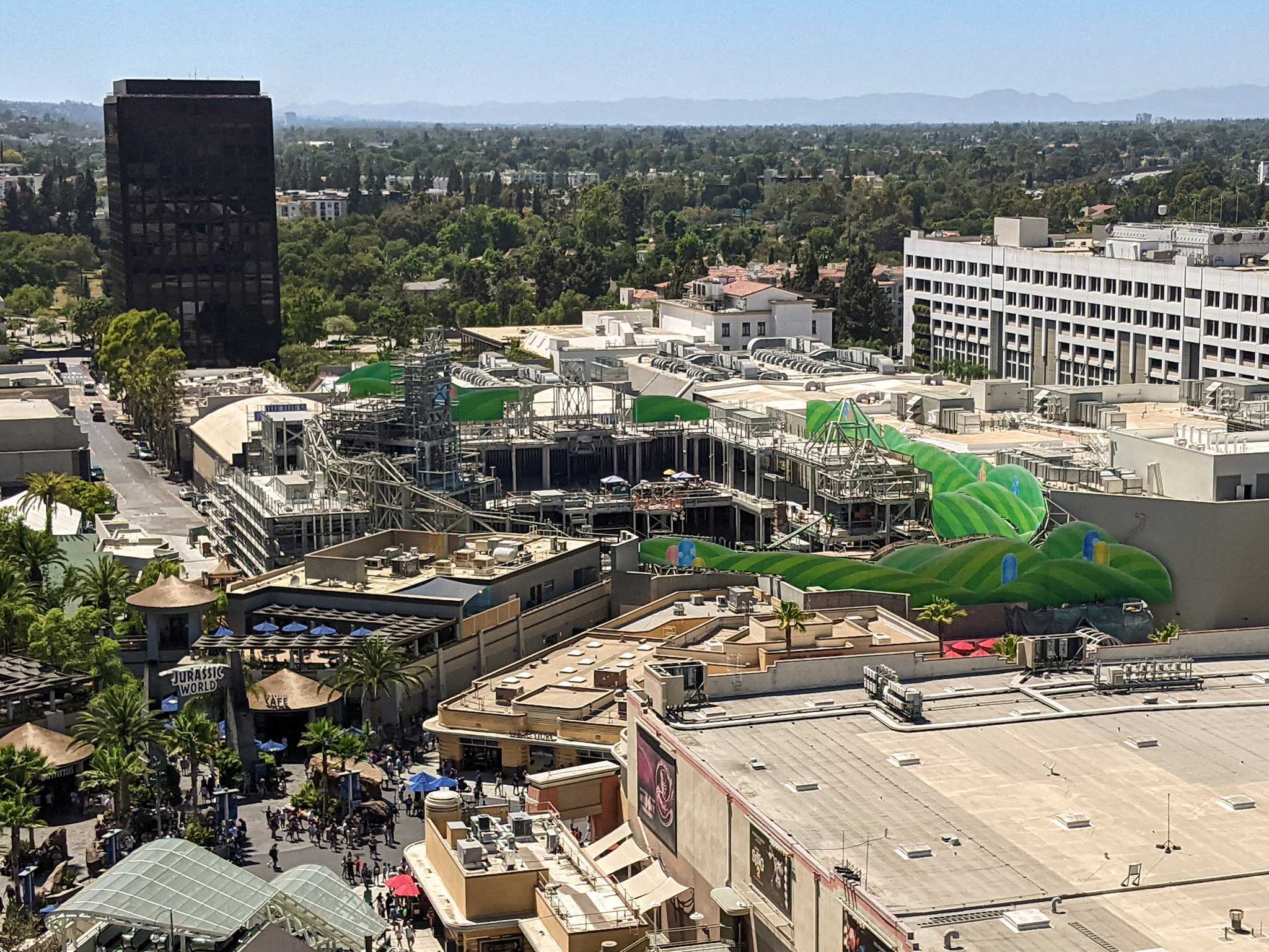 When the land does finally open in 2023, you'll find it in the park's lower lot, tucked into an area behind the Transformers and Jurassic World attractions (which, if Super Nintendo World features any nods to the upcoming Mario movie, would only further the Chris Pratt-ification of the area).