Universal Studios Hollywood & Universal CityWalk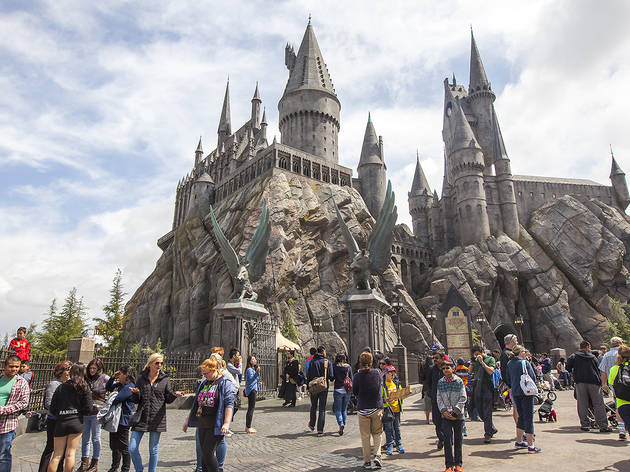 1/11
Photograph: Jakob N. Layman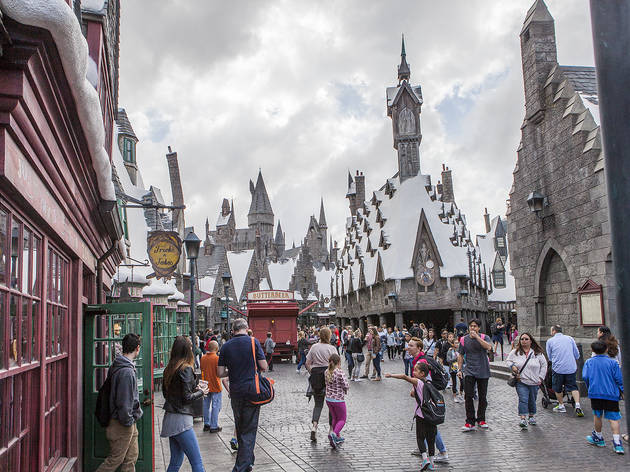 2/11
Photograph: Jakob N. Layman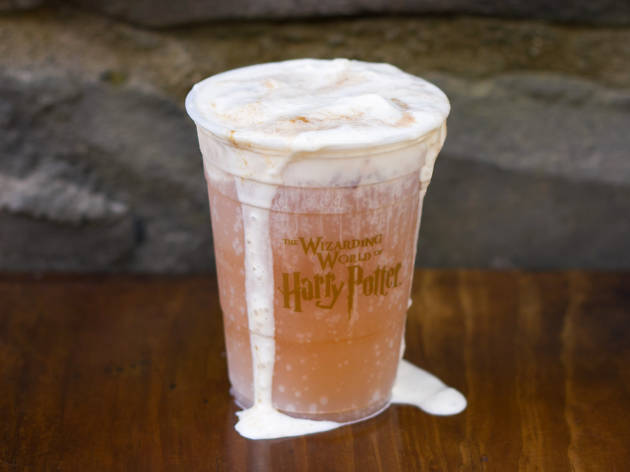 3/11
Photograph: Michael Juliano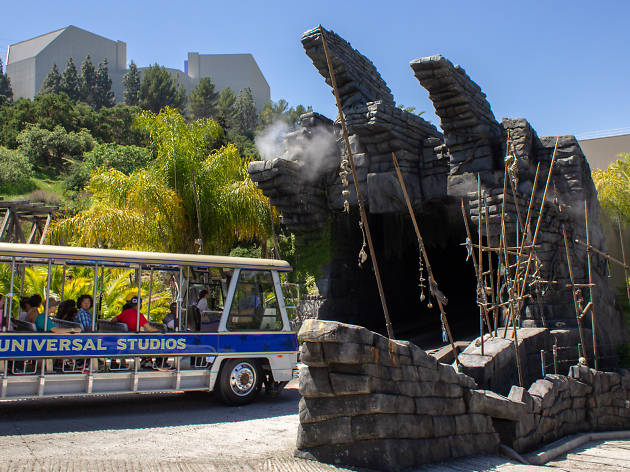 4/11
Photograph: Michael Juliano
Studio Tour at Universal Studios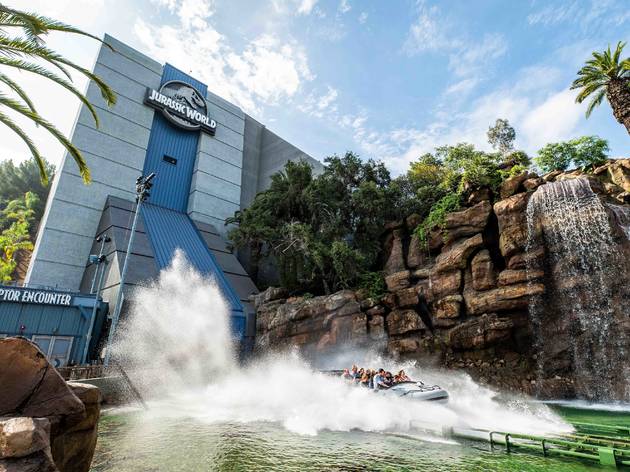 5/11
Photograph: Courtesy Universal Studios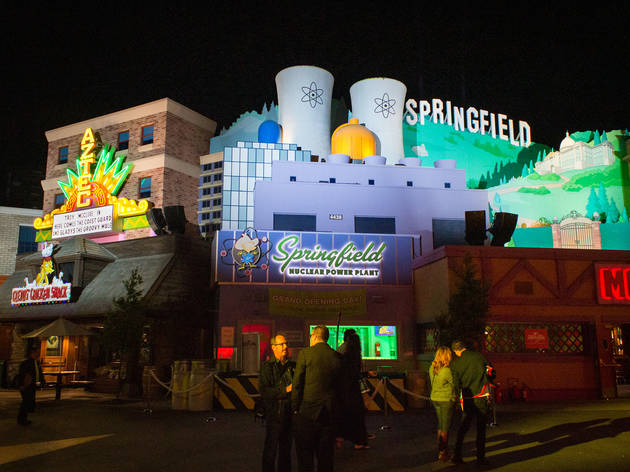 6/11
Photograph: Michael Juliano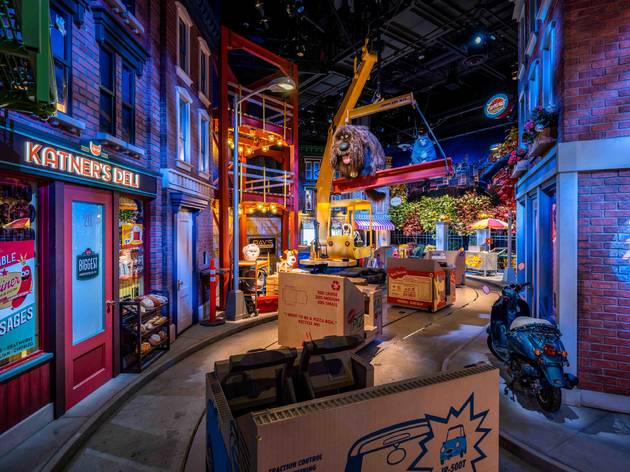 7/11
Photograph: Courtesy Universal Studios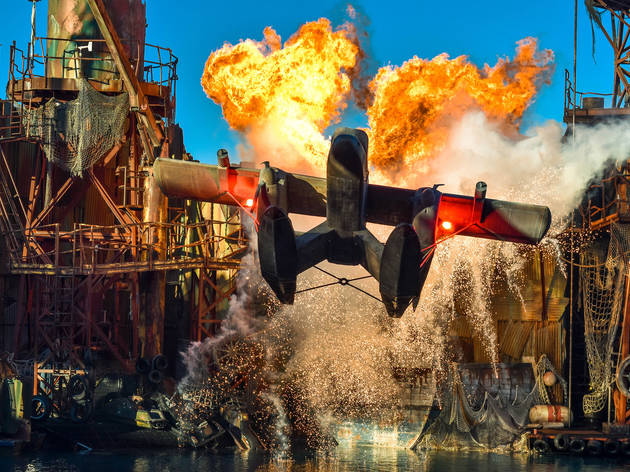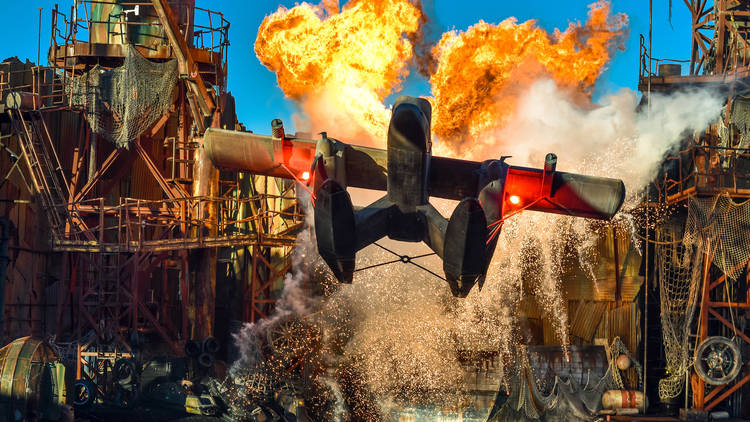 8/11
Photograph: Courtesy Unsplas/John Ruddock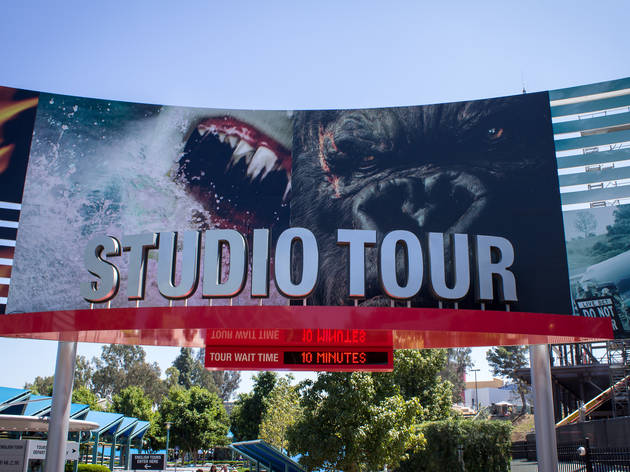 9/11
Photograph: Michael Juliano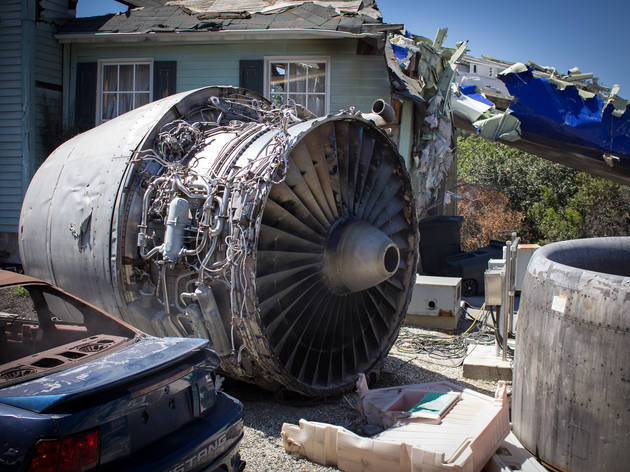 10/11
Photograph: Michael Juliano
Studio Tour at Universal Studios.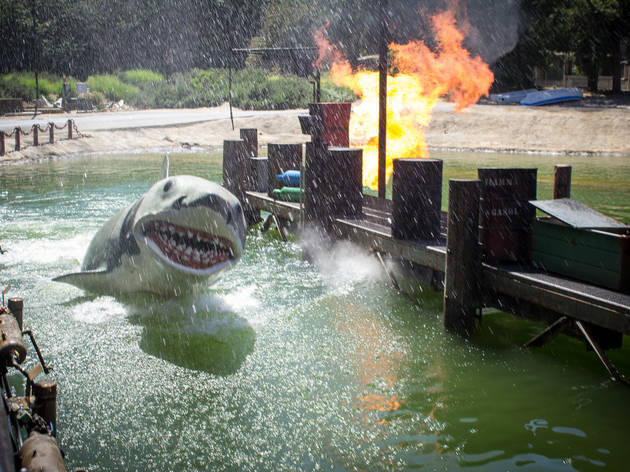 11/11
Photograph: Michael Juliano
Studio Tour at Universal Studios.
Time Out says
Though the rides lack both Disneyland's charm and the sheer terror inspired by Six Flags Magic Mountain, Universal Studios Hollywood's hillside theme park offers some worthwhile thrills fueled by silver-screen memories and an illusion of Hollywood glamor.
There are some absolute winners here, including the Harry Potter and Jurassic World lands, which we dive into in depth below. Speaking of depths, the park is split between two main levels with a series of escalators between: On the thrill-filled, Jurassic-anchored lower lot, the Transformers ride is a slick but muddy crash course in Michael Bay robot carnage, while Revenge of the Mummy is a short but action-packed launch through a movie property you may have otherwise forgotten. (Eventually, Super Nintendo World will live down here, too.)
You'll find a mix of 3-D movies and stage shows—of all things, Waterworld is an entertaining highlight—on the upper lot, as well as themed areas and attractions for Despicable Me and The Simpsons. Kids will appreciate Minion Mayhem and the adjacent Super Silly Fun Land, though neither are as engaging as you'd wish. On the other hand, The Secret Life of Pets: Off the Leash is easily the park's most charming attraction, a family-friendly dark ride filled with troublemaking, wisecracking dog and cat animatronics.
If you can stomach the highly nauseating Simpsons Ride, you'll be rewarded with a bit of clever and wild entertainment. The adjacent restaurant-filled Springfield nails its Simpsons references but comes up short with its food offerings and some rather drab interiors. That seems to be the norm here, unfortunately: Everything feels about 80% of the way there—especially when taking into consideration the steep and still-climbing ticket prices—but the park continues to show some significant improvements each year.
As for those ticket prices, we're split on the Express pass, a $70-plus per-person upgrade that lets you jump to the front of the line once on every attraction. You don't need to reserve a time slot, you simply walk up to an attraction and scan your ticket, and just a few minutes later you'll find yourself buckled in. It's a remarkable time saver on busy days. But with only about a dozen attractions in the park in total, it's really not worth the extra expense on slow ones.
As for the CityWalk part of the property, forget exiting through the gift shop: Here it's the precise opposite. You can't reach Universal Studios without strolling down CityWalk, a loud, colorful and confined pedestrianized street crammed with restaurant chains and souvenir stores.
The 5 best things to do at Universal Studios Hollywood
Every single thing in the Wizarding World of Harry Potter
The lauded land is simply magical, overflowing with the whimsical charms (and sweets) of the iconic book and movie series. Meander the witch and wizard suppliers in Hogsmeade Village and you'll arrive at Hogwarts Castle and its jaw-dropping, thrilling Harry Potter and the Forbidden Journey ride. Everything here is superior to the rest of the park, including its British pub fare (make sure to have a swig of Butterbeer, too). For Potterheads, this land alone may make a visit to Universal worthwhile, so make sure to dive into our full guide to the Wizarding World of Harry Potter.
The Jurassic World-themed area and ride
It only occupies a small corner of the lower lot, but this dino-filled area strongly channels its prehistoric source material. Jurassic World: The Ride transports the beloved old '90s attraction into the newest phase of the franchise with a tiki bar and raptor encounter out front and a mix of animatronic and digital dinos inside. It's lost a little bit of the spine-tingling wonder of the original along the way (and the animatronics have still looked sort of sad on some of our ride-throughs) but it's gained more in loud, wet fun.
The studio tour
Universal's original attraction is also one of its highlights: the studio tour. It may look like just a ride from the outside, but this is an opportunity to visit one of L.A.'s oldest and most famous movie sets. Most of the nearly hourlong run time is spent carting through diverse backlot sets of New York, a mutt of European villages, the Old West and familiar movie landmarks—most impressively the 747 crash site from War of the Worlds. The majority of actual live filming is securely tucked away, but Universal compensates with preplanned encounters that mimic special effects: a wet and fiery earthquake simulation, a sudden flash flood and that delightfully rubbery, toothy grin on the face of Bruce—the shark from Jaws.
It's not all perfect: While the Peter Jackson 3-D motion simulation that replaced the iconically campy (and burned down) King Kong section is a technical upgrade, the tunnel lacks the same immersion and charm of the original—the same can sadly be said for the similarly dizzying and ill-executed Fast & Furious: Supercharged segment.
A Mummy-inspired roller coaster
It seems largely untouched since it opened in the early aughts (and we're still a little bitter that it displaced E.T.) but this indoor roller coaster offers one of the park's most unexpected thrills. You'll start in a skeleton-filled tomb inspired by the turn-of-the-millennium take on the classic Universal monster before launching forward—and then backwards—through a cavernous space that's entirely dark except for some flashes of neon and scarab beetles. The effects are dated, for sure, but the head-rattling fun isn't.
The Waterworld stunt show
The Kevin Costner-starring '90s flick may have become a cinema punchline, but this Waterworld-inspired stunt show is seriously entertaining. Over the course of 20 minutes, jet skis, a plane crash and tons of pyro will win you over and have you rooting for the Mariner. Secure a spot in the splash zone on a hot day.
RECOMMENDED: See more theme parks and studio tours in Los Angeles
Details
Address:
100 Universal City Plaza
Los Angeles


Price:
Universal Studios $99–$134; CityWalk free; Parking $28
Contact:
Opening hours:
Hours vary by day; check online before visiting.
Do you own this business?
What's On
Pick a date
Please select two valid dates
The first date can't be after the second date
No events found for the selected dates
EVE at Universal Studios Hollywood

Go on rides during the day and stick around for a midnight fireworks display at Universal Studios Hollywood's New Year's Eve celebration. You'll find multiple genre-themed party areas around the park (Universal Plaza, Springfield and near Revenge of the...

Fireworks

Friday December 31 2021