Universal Studios Hollywood & Universal CityWalk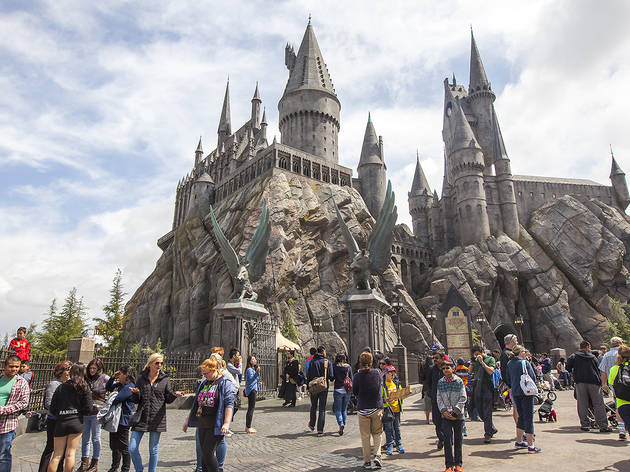 1/12
Photograph: Jakob N. Layman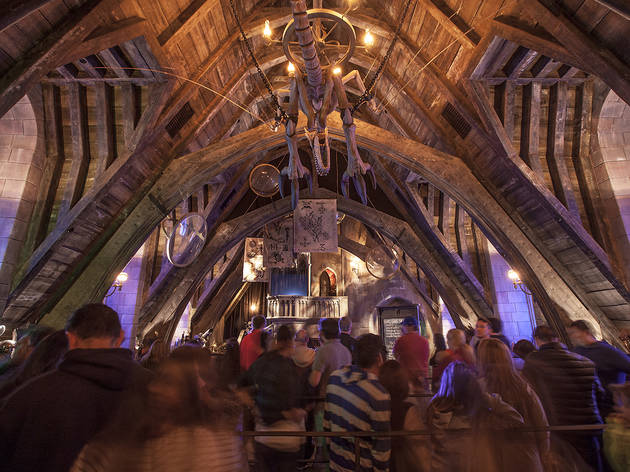 2/12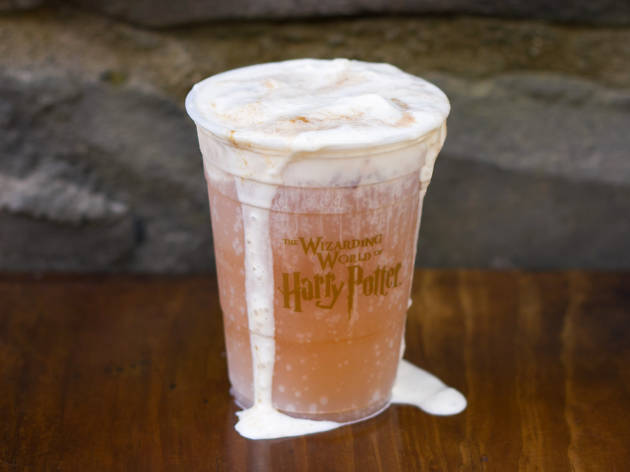 3/12
Photograph: Michael Juliano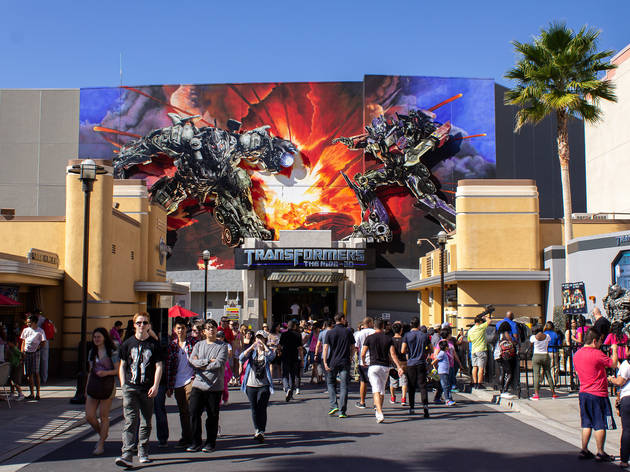 4/12
Photograph: Michael Juliano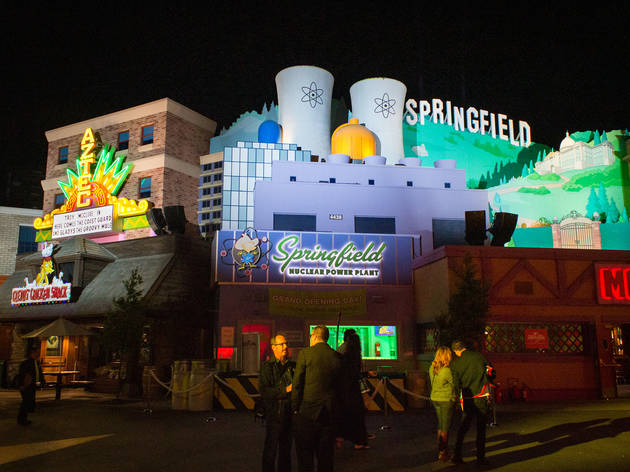 5/12
Photograph: Michael Juliano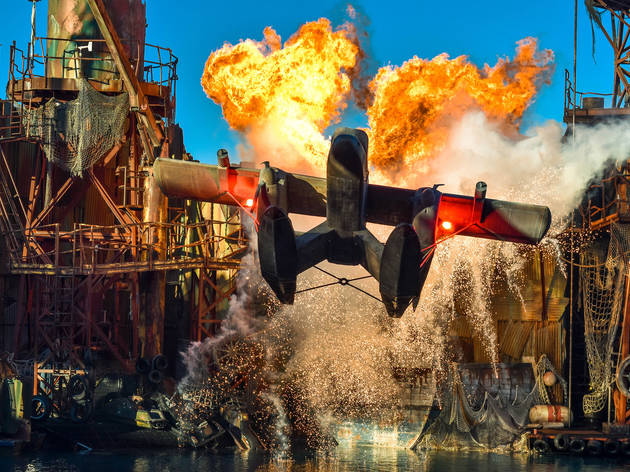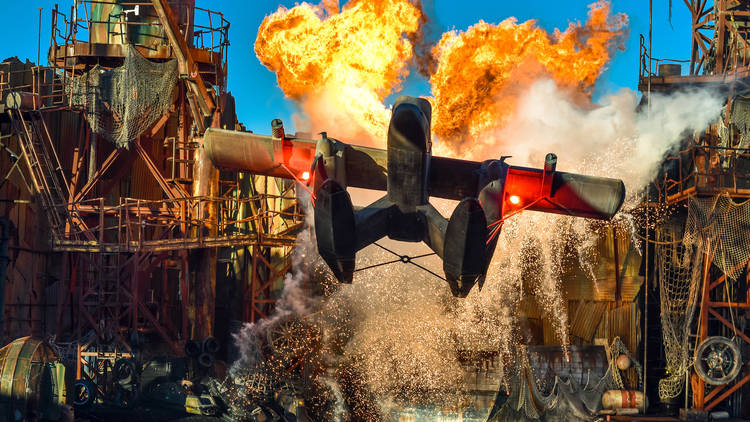 6/12
Photograph: Courtesy John Ruddock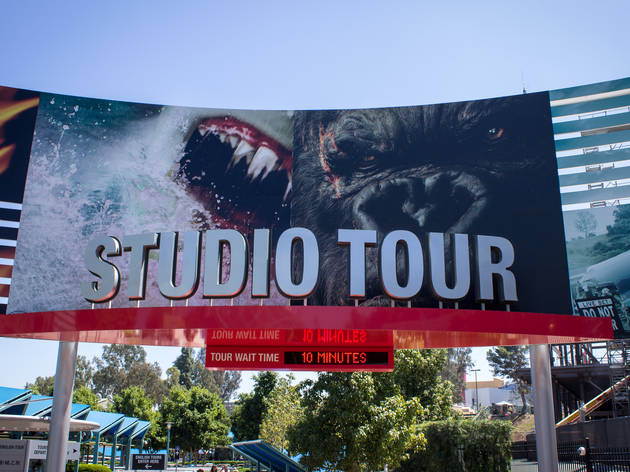 7/12
Photograph: Michael Juliano
Studio Tour at Universal Studios.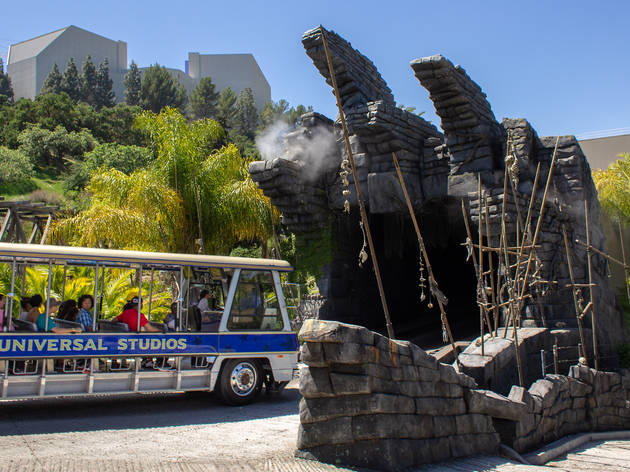 8/12
Photograph: Michael Juliano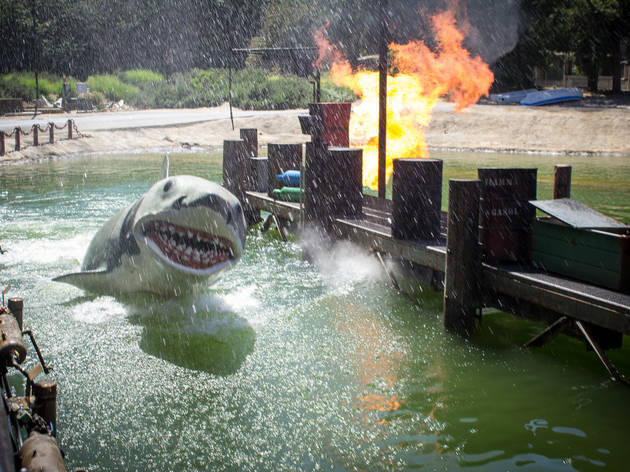 9/12
Photograph: Michael Juliano
Studio Tour at Universal Studios.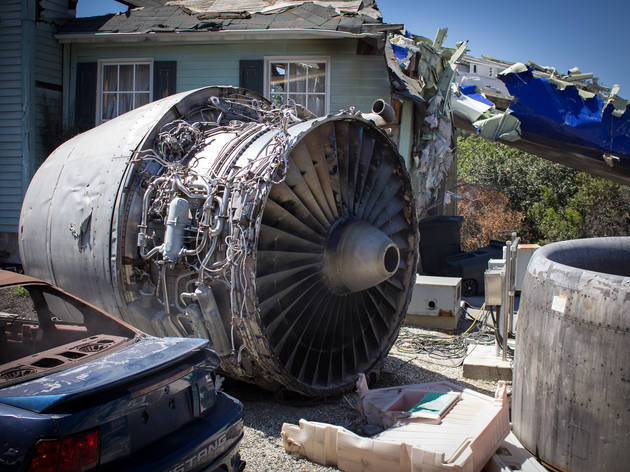 10/12
Photograph: Michael Juliano
Studio Tour at Universal Studios.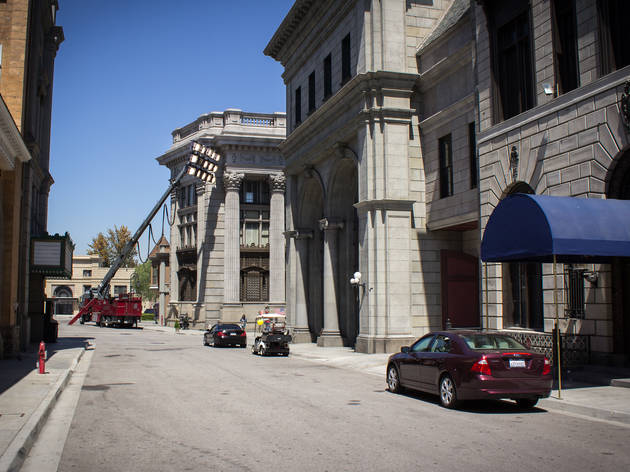 11/12
Photograph: Michael Juliano
Studio Tour at Universal Studios.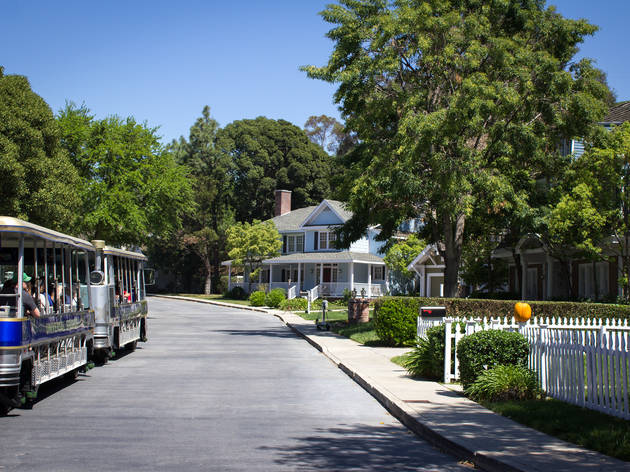 12/12
Photograph: Michael Juliano
Studio Tour at Universal Studios.
Time Out says
Read up on the latest reopening info for SoCal theme parks.
Though the rides lack both Disneyland's charm and the sheer terror inspired by Six Flags Magic Mountain, Universal Studios Hollywood's hillside theme park offers some worthwhile thrills fueled by silver-screen memories and an illusion of Hollywood glamor.
The star theme park attraction at the century-old studio is one of its most recent additions: the Wizarding World of Harry Potter. The lauded land is simply magical, overflowing with the whimsical charms (and sweets) of the iconic book series. Meander the witch and wizard suppliers in Hogsmeade Village and you'll arrive at Hogwarts Castle and its thrilling Harry Potter and the Forbidden Journey ride. For Potterheads, this land alone may make a visit to Universal worthwhile, so make sure to dive into our full guide to the Wizarding World of Harry Potter.
Elsewhere in the park, things can be a little hit and miss. Jurassic World: The Ride transports the beloved '90s attraction into the newest phase of the franchise with a tiki bar out front and a mix of animatronic and digital dinos inside; what it's lost in the spine-tingling wonder of the original it's gained in loud, wet fun. Elsewhere on the lower lot, the Transformers ride is a slick but muddy crash course in Michael Bay robot carnage, while Revenge of the Mummy is a short but action-packed launch through a movie property you may have otherwise forgotten.
You'll find a mix of 3-D movies and stage shows—of all things, Waterworld is an entertaining highlight—on the upper lot, as well as themed areas and attractions for Despicable Me and The Simpsons. Kids will appreciate Minion Mayhem and the adjacent Super Silly Fun Land, though neither are as engaging as you'd wish. If you can stomach the highly nauseating Simpsons Ride, you'll be rewarded with a bit of clever and wild entertainment. The adjacent restaurant-filled Springfield nails its Simpsons references but comes up short with its food offerings and some rather drab interiors. That seems to be the norm here: Everything feels about 80% of the way there—especially when taking into consideration the steep and still-climbing ticket prices—but the park continues to show some significant improvements each year.
Universal's original attraction is also one of its highlights: the studio tour. Most of your time is spent carting through diverse backlot sets of New York, a mutt of European villages, the Old West and familiar movie landmarks—most impressively the 747 crash site from War of the Worlds. The majority of actual live filming is securely tucked away, but Universal compensates with preplanned encounters that mimic special effects: a wet and fiery earthquake simulation, a sudden flash flood and that delightfully rubbery, toothy grin on the face of Bruce—a.k.a. Jaws. While the 3-D motion simulation that replaced the iconically campy (and burned down) King Kong section is a welcome technical upgrade, the tunnel lacks the same immersion and charm of the original—the same can sadly be said for the similarly dizzying and ill-executed Fast & Furious: Supercharged segment.
Forget exiting through the gift shop: Here's it's the precise opposite. You can't reach Universal Studios without strolling down CityWalk, a loud, colorful and confined pedestrianized street crammed with restaurant chains and souvenir stores. There've been some welcome additions in recent years, though, like LudoBird, Voodoo Doughnut and the Karl Strauss Brewing Company.
RECOMMENDED: See more studio tours in Los Angeles
Details
Address:
100 Universal City Plaza
Los Angeles


Price:
Universal Studios $109–$139; CityWalk free; Parking $27
Contact:
Opening hours:
Hours vary by day: call or check online for full details, incl closing times. Universal Studios: Summer usually from 9am daily. Winter usually 10am-6pm daily. Citywalk 11am-9pm Mon-Thur, Sun; 11am-11pm Fri, Sat.
Do you own this business?