Two and half hours after opening to the public, nearly every spot is taken in the underground parking lot of 99 Ranch Market in Westwood. Located across the street from beloved Persian ice cream shop Saffron & Rose, the store is technically in soft-open mode until November 29. Still, a mix of nearby students in UCLA sweatshirts and mostly Asian locals are already eagerly perusing, pulling small red shopping baskets behind them as they stock up on rice paper, frozen dumplings, imported chips and cookies, instant noodles and other foodstuffs. While many items are geared toward Chinese and Taiwanese home cooking, you can also find ingredients for Vietnamese, Japanese, Korean and Thai cuisine.
For most Asian Americans living on the Westside, sourcing these ingredients has long required a trip on the currently partially closed 10 freeway to the San Gabriel Valley, which offers four 99 Ranch locations plus plenty of other independent Chinese- and Taiwanese-oriented grocery stores. With the opening of this Asian supermarket giant, that's completely changed—the brand brings an array of ingredients that are difficult to find in American grocery stores to a large swath of Los Angeles. (Note: There are Japanese supermarkets like Marukai, Nijiya and Mitsuwa available on the Westside, plus H Mart and other Korean grocery stores in Koreatown, but they typically lack many products for traditional Chinese and Taiwanese cooking.)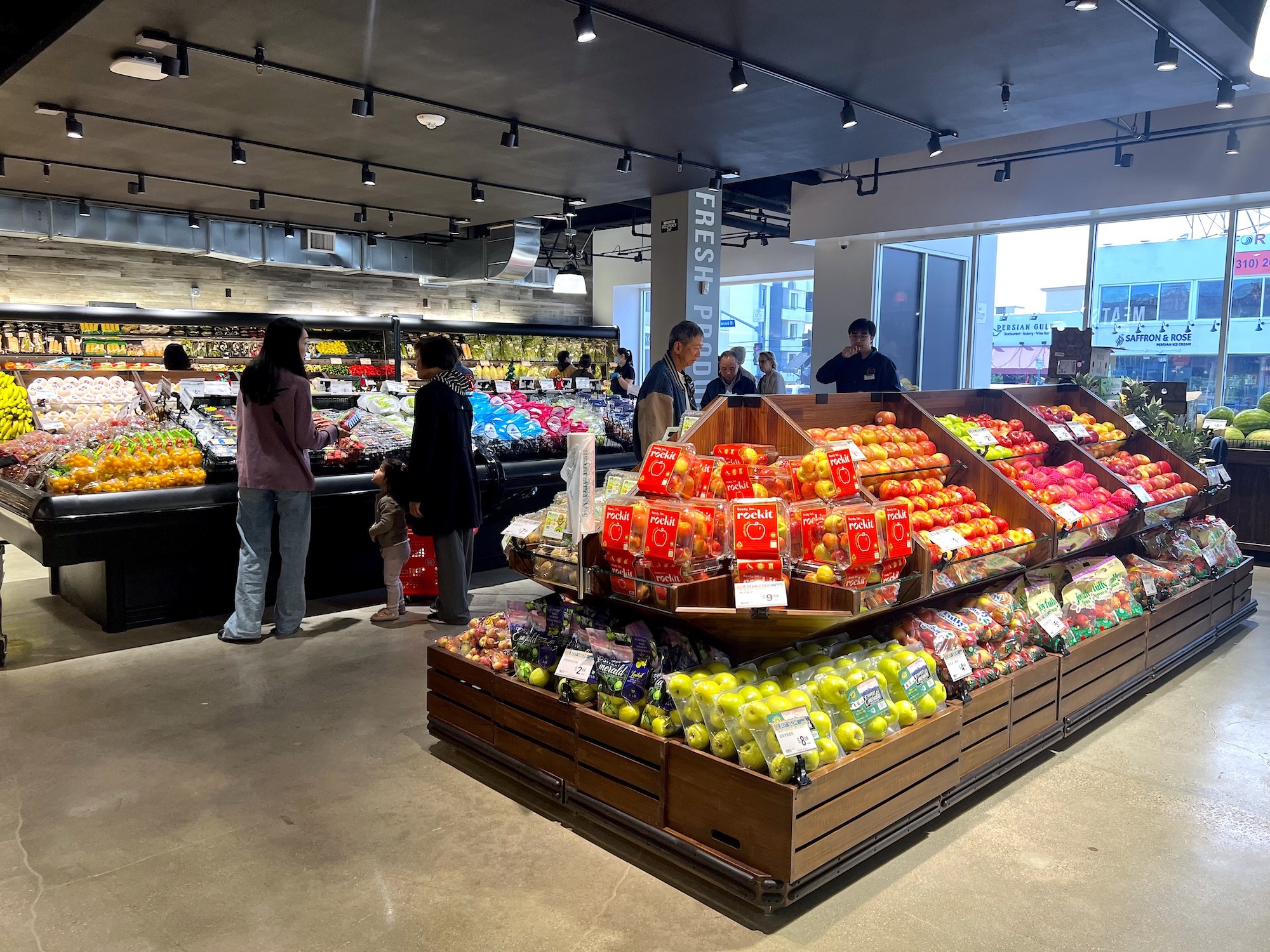 While the upstairs food court has yet to fully open, the supermarket offers a separate bakery area, fully stocked shelves and yes, the famous live seafood tanks. The bakery's shelves are full of glistening pastries and Asian fruit cream cakes, and there's a coffee and tea bar that serves sea salt coffee, fruit tea and boba drinks. Though the seafood selection is smaller than other locations, there's a solid selection of live and frozen seafood available, including two live king crabs hanging out in a tank the day of Time Out's visit, plus packages of sliced sashimi. The produce section offers hard-to-find Asian fruits and vegetables like dragonfruit, pomelo and oriental melon, and a dizzying array of instant ramen brands—from Indonesian favorite Indomie to a slew of spicy Korean varieties—greets you towards the back of the store.
Compared to older 99 Ranch locations in the San Gabriel Valley and elsewhere in Southern California, this brand-new location has a much sleeker feel. The food court, according to company chairman Jonson Chen (son of founder Roger Chen), is the first of its kind among Los Angeles County locations. It's only the second 99 Ranch Market to feature a food court; the first is anchored to the also newly opened 99 Ranch Market in Eastvale, located in the Inland Empire.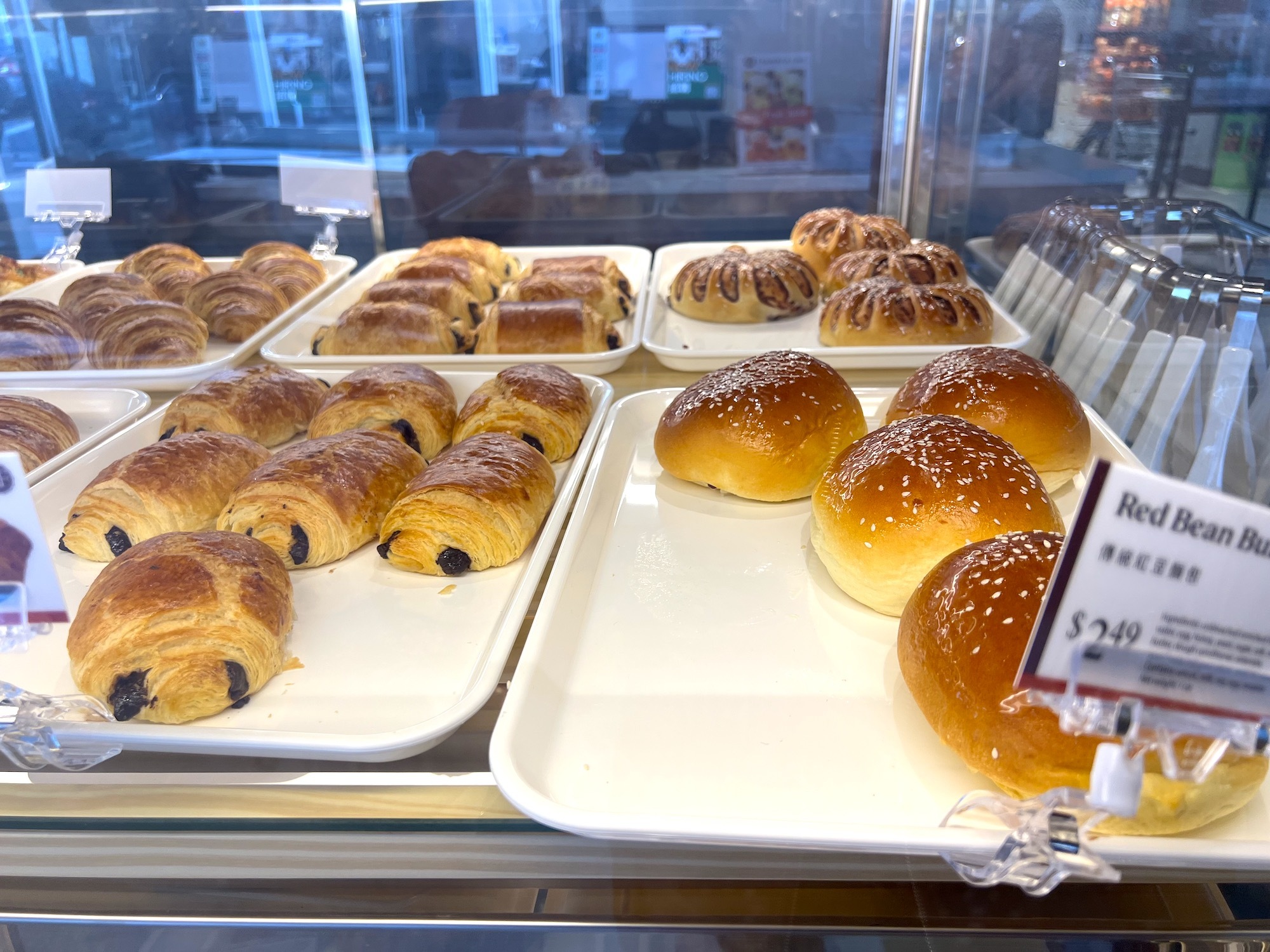 Currently, only the in-house brand Hot Deli is open upstairs, selling BBQ pork, baby back ribs and a small selection of stir-fries, fried rice and vegetable sides. By this weekend, Chen says the beer and burger bar Monkey King Brewing will be operating with a limited food menu, with beer on tap available before that. Over the next month, three other prepared food vendors will be opening on the second story of the former Borders space: Lima Nikkei Hand Rolls, a Japanese Peruvian casual sushi concept; The Coop, serving Asian-style fried chicken; and Nhau, a Vietnamese street food stall.
Along with the Hot Deli and Monkey King, all are identical to the Eastvale's Tawa Market Hall. By early next year, two additional independent vendors will set up shop: Noodology, a fast-casual noodle bowl chain with locations in San Gabriel, Rowland Heights, Chino Hills and Irvine; and One Zo Boba, a Taiwanese bubble tea franchise with a newly opened location at L.A.'s Beverly Center. Diners can enjoy their meals at several tables are scattered throughout the food court space, with the outdoor patio area slated to open in the next few weeks.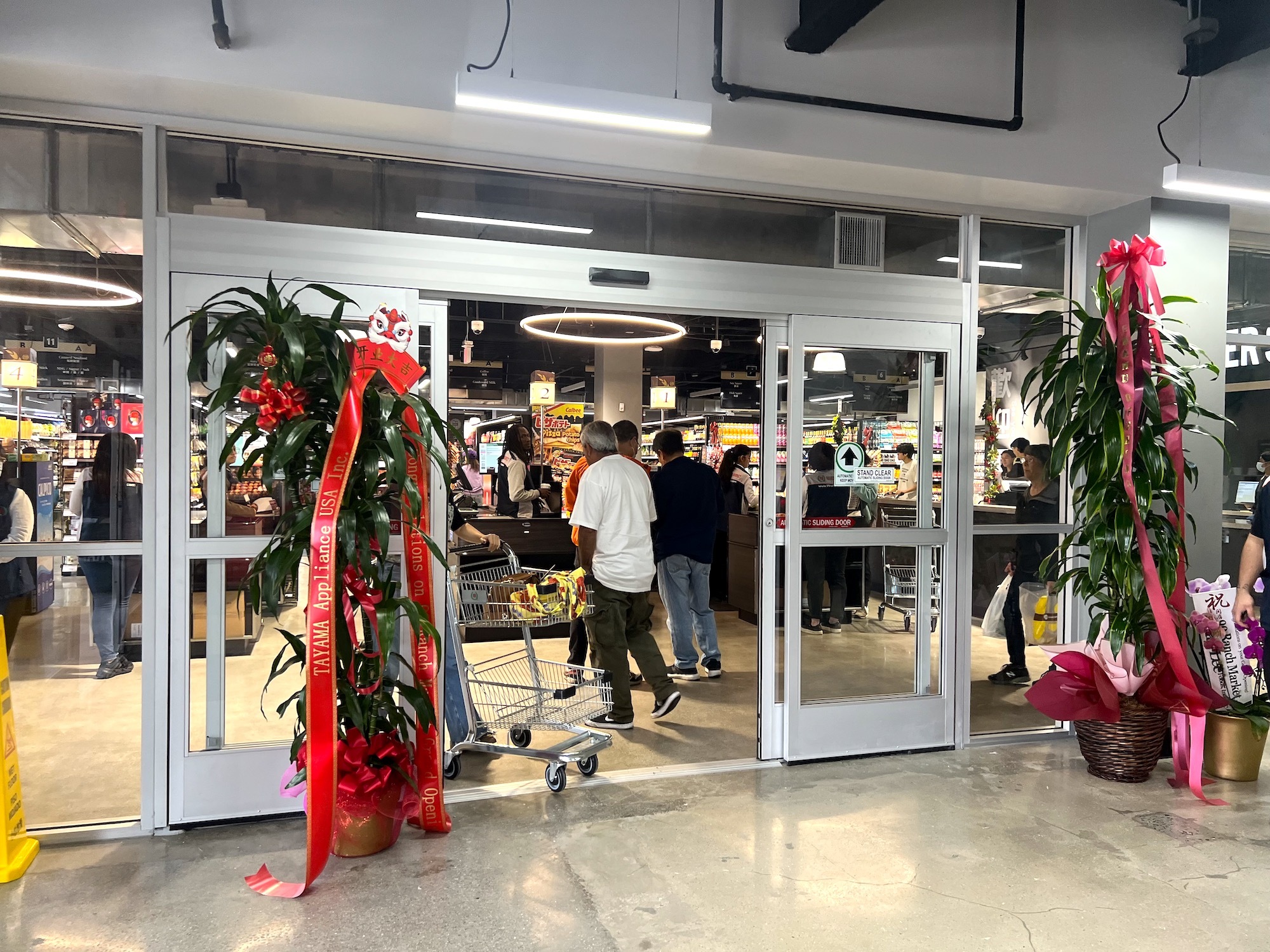 According to Chen, the grand opening and ribbon cutting ceremony is slated for November 29. While it's too soon to tell just how busy the Westside's only 99 Ranch Market location will be, the soft-opening weekday crowds are a likely indication that this new Asian grocery store has already found its customer base.
99 Ranch Market is located at 1360 Westwood Blvd. Daily hours of operation are 8am to 10pm. Customers will be able to receive 90 minutes' validated parking in the underground structure with any 99 Ranch Market purchase.